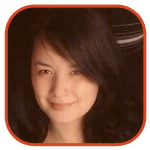 Tweet
Posted by Veronica Santiago Categories: Prime Time, Reality, FOX, American Idol, Features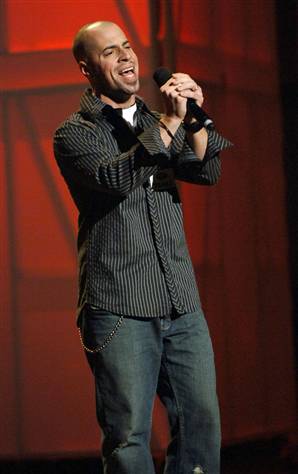 In case you spaced out on last night's competition, here's a quick summary of what you missed. Feel free to analyze and critique the editor's notes and compare them to those of the judges. Just make sure that you are armed with enough knowledge to join in the next AI watercooler conversation.
Click to continue reading American Idol 5: Week 2 - The Men
Tweet
Posted by Rhys Alexander Categories: Reality, ABC, UPN, WB, America's Next Top Model, Editorial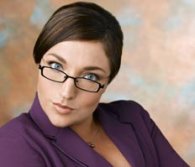 Reality television…you can't escape it. The shows are everywhere, on every night, demanding our attention and often, our obsession. TV Envy is proud to offer a salute to the best in the genre. Of course, it's important to be balanced, so tune in tomorrow for our look at the worst of reality shows. Without further ado, our picks for the Top 5 (after the jump).
Click to continue reading Real Winners: A Look At The Best In Reality TV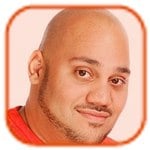 Tweet
Posted by Andru Edwards Categories: Comedy, Commercials, Saturday Night Live, DVD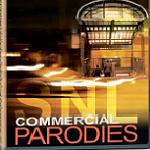 You know those sometimes funny, sometimes not, but always overplayed Saturday Night Live commercial spoofs? Turns out that the SNL peeps will be releasing a "Best Of" collection of their funniest commercial spoofs to date on DVD. While a complete track listing has yet to be made available, the blurb on the release states that "Colon Blow" and "Little Chocolate Donuts" will be yours for the taking. Here's to hoping that "Crystal Gravy" has earned it's way into the set as well. For those who can't wait, the disc is scheduled to hit retail on May 23rd.

Read More
| TV Shows on DVD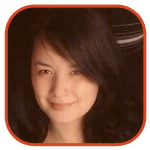 Tweet
Posted by Veronica Santiago Categories: Prime Time, WB, Talent, News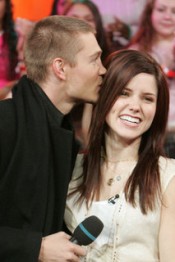 Making an already awkward situation even more uncomfortable, One Tree Hill's Sophia Bush has just now filed an annulment against her co-worker, Chad Michael Murray. As many of you know, the costars and former lovers were married in real-life earlier this year. Amidst rumors of cheating on Murray's part, Bush separated from her husband after a quick four months. (Ahh—young love). Unfortunately, a real-life separation did not equate to an on-air separation for the tv couple.. forcing Sophia to remain intimate with her ex. Fun times.
Court papers released today cited 'fraud' as the reason for the annulment.
QUICK QUIZ
: What celebrity also used 'fraud' as a grounds for his/her own recent annulment? And how long did that marriage last?...... (ANSWER: Renee Zellweger. 5 months.)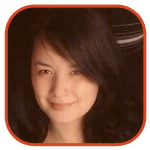 Tweet
Posted by Veronica Santiago Categories: Daytime, Syndication, Oprah Winfrey Show, Talent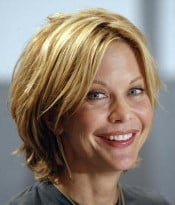 Of all the recent one-on-one interviews Oprah has had recently—I am most eager to see Wednesday's interview with Meg Ryan. Is it because this is Meg's first interview in two years? No. Is it because she dishes about the end of her 'unhealthy' marriage to Dennis Quaid? No. Is it because she addresses her long-forgotten fling with Russell Crowe? No. (Though I do wonder how she feels about Russell eventually returning to his long-time love).
Sadly—the reason I am most excited about this interview is probably the one thing that won't get addressed: her botched-plastic surgery. Dear Gawd, Meg…what the heck were you thinking? You can deny it all you want—but your face and popularity have coincidentally not been the same since. Maybe we can get you on an episode of Nip/Tuck so that the boys of McNamara/Troy can salvage your career…
Tweet
Posted by Rhys Alexander Categories: Prime Time, Reality, CBS, Amazing Race, The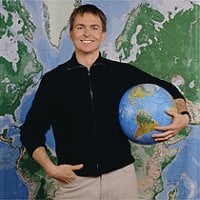 Viewer favorite The Amazing Race returns to CBS at 9pm tonight. Host Phil Keoghan acknowledges that the show made a mistake last season by changing the format to a family edition. The show will return to its globe-trotting roots tonight, a move sure to make viewers happy.
Tonight, the reality adventure series returns with its original international format in which teams of two travel to exotic locations in a race around the world for a $1-million US prize.

This time around they will span five continents and stop in places such as the Middle East, Moscow and Sicily. "The reaction we got from the family version…people clearly made a statement they wanted that international element of the show—they missed it," says Keoghan.

This season, the 11 teams, which include a Pizza Hut manager, a science teacher, a dentist, a valet and a retired physician, race across 97,000 kilometres in just 29 days.

That is the longest distance travelled in the shortest amount of time throughout the show's eight-cycle history, says Keoghan.

Read More
| London Free Press
Tweet
Posted by Rhys Alexander Categories: Dancing With The Stars, Talent, News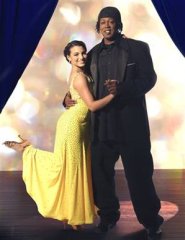 Rapper and reality television star Master P has been charged with a felony for carrying an unregistered gun. Master P's attempts to reduce the charge to a misdemeanor failed.
In a video on TMZ.com, Master P sits in court sporting a camouflage jacket listening to officer Ethan Shear testify how he pulled a gun on the brothers after spying two handguns in the car they were driving. One revolver was seen underneath the seat of the driver, Vyshonn Miller, while the other was on the passenger seat, where Master P was sitting.

"[Master P] was not cooperating," says the officer. "He was continually looking out, looking back at us to see where we were at, which is a common thing for a suspect to do before they flee, so we were concerned about that.

"I ordered him out of the car several times. He finally opened the door but then began reaching back into the car towards the center console area. Several officers yelled for him to put his hands up. On the front passenger seat was the blue steel semiautomatic handgun."
What do you think? Do celebrities have a responsibility to set a better example? Why do they often receive special treatment? Should Master P be treated the same as anyone else would be?

Read More
| Zap2it
Tweet
Posted by Rhys Alexander Categories: Reality, FOX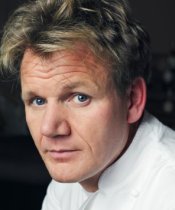 Gordon Ramsay is back to terrify a new crop of novice chefs.
The reality cooking show Hell's Kitchen will return June 12th in its normal 9pm slot. No doubt viewers are hoping for more dramatic explosions and food flinging courtesy of the hot-tempered Ramsay.
The show, in which teams of aspiring chefs compete for Ramsay's approval—and often end up wearing what they're cooking, courtesy of a fed-up Ramsay—will open its second season Monday, June 12. It will hold down the same 9 p.m. timeslot it had last summer.

In the first season, 27-year-old chef Michael outlasted 11 other competitors to win the competition and take a job working in one of Ramsay's London restaurants.

The stakes are somewhat higher this year: The winner will receive the title of executive chef at a fine-dining restaurant at the soon-to-open Red Rock Casino Resort in Las Vegas. FOX also says the winner "will be eligible" to have a financial interest in the restaurant and give input on its design.
Read More
| Zap2it
Tweet
Posted by Rhys Alexander Categories: Drama, CBS, Talent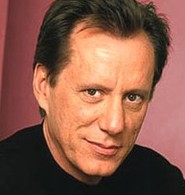 Although the project was shelved just a few days ago, the addition of powerhouse talents Woods and Lee has given new life to Shark, about a celebrity attorney who becomes a prosecutor.
James Woods has been tapped to star in CBS' drama pilot "Shark," lifting the cast contingency on the project, while Spike Lee has come aboard to direct the 20th Century Fox TV/Imagine TV pilot.

The recruitment of Woods and Lee marks a remarkable comeback for the project, about a celebrity attorney-turned-prosecutor, which was all but dead 10 days ago.

"It's a dream pairing of a really visceral filmmaker, a really visceral actor and a really good script," said Nevins, who executive produces the pilot with Grazer and the project's writer, Ian Biederman.
Read More
| Hollywood Reporter
Tweet
Posted by Rhys Alexander Categories: Drama, NBC, Talent, West Wing, The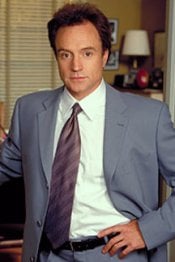 West Wing star Bradley Whitford will join an esteemed cast, including Matthew Perry and Amanda Peet, in the new comedy Studio 60 on the Sunset Strip. He'll also reunite with Aaron Sorkin, creator of the West Wing, who heads this new show. Studio 60 is a drama/satire of a late night sketch show reminiscent of Saturday Night Live. How can the show fail with this much talent? Of course…NBC is notorious for canceling excellent shows. (Can we all have a moment of silence for Freaks and Geeks?)
Whitford will play a producer-director and recovering cocaine addict who has come back to run the sketch show he used to work for. Also joining the cast is Sarah Paulson, who plays a Christian fundamentalist, and Timothy Busfield as the control-room director.

Whitford won an Emmy in 2001 for his role as deputy chief of staff Josh on West Wing. Paulson most recently appeared in the feature Serenity and on HBO's drama Deadwood.
Read More
| Reuters
© Gear Live Media, LLC. 2007 – User-posted content, unless source is quoted, is licensed under a Creative Commons Public Domain License. Gear Live graphics, logos, designs, page headers, button icons, videos, articles, blogs, forums, scripts and other service names are the trademarks of Gear Live Inc.