Tweet
Posted by Rhys Alexander Categories: Drama, Prime Time, ABC, Alias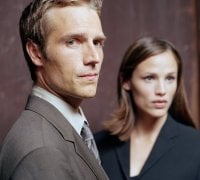 The beloved super-femme spy show Alias returns April 19 with a special 2-hour episode. Several regular-length episodes will air in following weeks. Fans are thrilled about the return, but disappointed in what will apparently be a shortened season.
However, it now seems that ABC has gone ahead and decided to air the last hours of one of the greatest shows on TV. That's right - Sydney, Jack, Sloane, and the rest of the Alias gang return in April (according to our friends at SpoilerFix.com, April 19 to be exact) for a two-hour midseason special. According to the report, which started with Kristin at E! Online, the two-hour return will be followed by four more hour-long episodes and the series will come to an end with another two-hour explosion sometime in May.
What do you think? Does the show deserve its shoddy treatment simply because of lower ratings, or should the network give Alias the respect it's earned?

Read More
| TV Squad
Tweet
Posted by Rhys Alexander Categories: Comedy, ABC, Talent, Rumors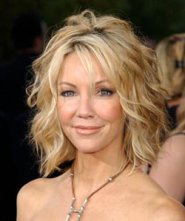 TV star extraordinaire and Melrose Place vixen Heather Locklear is in final negotiations to star in the comedy Women of a Certain Age, about a woman who finds herself newly single. Locklear has appeared on some popular shows such as Scrubs and Boston Legal, but has not carried a show since the failed LAX.
How is it that TV has survived so long without a show with Heather Locklear? "LAX" didn't go over so well, but ABC is banking on that being a fluke. The Philadelphia Daily News says that the network is trying to entice the 43-year-old beauty to star in the new comedy "Women of a Certain Age." Locklear would play a woman—of a certain age—embarking on her newly single life.

Read More
| TV Fodder
Tweet
Posted by Rhys Alexander Categories: Drama, The CW, News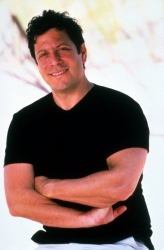 Just barely born, the CW Network has already developed its first original project, the drama Runaway. Runaway follows a family who become fugitives in order to buy more time for their wrongly-accused father.
Sex and the City creator Darren Star has sold a pilot drama to the new CW network, the broadcaster that will rise from the ashes of the WB and UPN networks.

Runaway centers on a family who, after the husband/father's murder conviction, decide to become fugitives in the hopes that they can buy him enough time to prove his innocence.

Star and Ed Zuckerman (NBC's Law & Order) are serving as executive producers on the project, while Chad Hodge (Fox's Tru Calling) is writing.
With this kind of talent at the helm, it looks like Runaway may be the hit the new network needs.

Read More
| TV.com
Tweet
Posted by Rhys Alexander Categories: Prime Time, Reality, NBC, Apprentice, The - Donald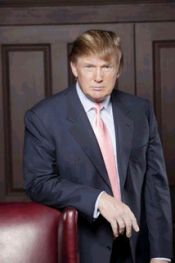 In a highly-publicized fight far nastier than any boardroom brawl, Donald Trump and Martha Stewart have traded barbs and slung mud with the best of them. Hmm…could it have possibly been a publicity stunt designed to promote Season 5 of The Apprentice, debuting tonight? Not that the show couldn't use it, having slipped to 38th place from its former number one spot.
Maybe this will be the shot in the arm Donald needs, but will the high-rish move to Monday nights reduce viewership?
The blood feud between Martha Stewart and Donald Trump evokes the same feelings as, say, Iran attacking North Korea. But there is something important to keep in mind. It erupted less than a week before the fifth edition of Trump's "The Apprentice" premieres in a new time period Monday (Feb. 27). Each of the past three has produced lower ratings than its predecessor. Shows switching nights almost always lose audience, and another such decline could allow Stewart to turn the tables and lecture Trump on what went wrong with his show.
Read More
| Zap2it
Tweet
Posted by Rhys Alexander Categories: Talk Shows, ABC, Talent, News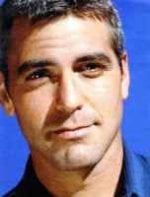 Renowned talent and sex symbol George Clooney will bare all –emotionally, at least—when he sits down with Barbara Walters on March 1st. Clooney will discuss his fabulous career, views on marriage, and the special relationship he shares with his potbellied pig, Max.
Walters, who is known to cause her subjects to break down emotionally on camera, asks Clooney about marriage and his Oscar nominations for directing and writing the film Good Night, and Good Luck, and acting in the film Syriana.

Clooney is the first person ever nominated for directing and cowriting a film in the same year as being nominated for acting in a different film. In the interview, Clooney discusses the fact that he doesn't expect to win any awards against the people he holds in high esteem.
There's no way you should miss this!

Read More
| TV.com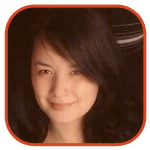 Tweet
Posted by Veronica Santiago Categories: Prime Time, ABC, Talent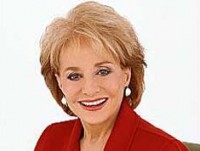 In what was traditionally a post-Oscars show, the annual Barbara Walters Special will now be airing a whole four days before the red carpet event. While people on the East Coast were used to seeing this special before the Oscars telecast, those on the West Coast were forced to stay up until the wee hours of the morning to get their turn. Now the country will be united in their shared time slot: Wednesday night @ 10pm.
This year's round of interviews will include the Sexiest Man Alive, Mr. McDreamy, a diva and the token Oscar contender —also known as Matthew McConaughey, Patrick Dempsey, Mariah Carey and George Clooney. The star-wattage alone should guarantee a big turn out for ABC on the last night of sweeps… but then again, airing right after a new episode of Lost will probably be enough.
As for which star Barbara will make cry? My bets on Mariah…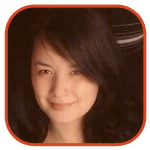 Tweet
Posted by Veronica Santiago Categories: Commercials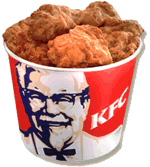 The next time you find yourself watching a recorded episode of your favorite show, don't be so quick to fast forward through all the commercials. If you take your time to play the latest advertising game, you could win yourself some free food for the effort. In what's being touted as the 'first documented case of hidden messaging in advertising', KFC is trying to take advantage of the new promotions nemesis: the DVR.
For those who own a DVR, it should come as no surprise that this new technological gem is the bane of the advertising industry. Execs are having to come up with new and creative ways to put their products in front of our eyes, since we no longer have the tolerance to stand by and watch their commercials. Hence—the increase of product placement in the shows that we do watch.
Hoping that they can entice a few intrigued DVR users with their latest marketing ploy, KFC is currently airing a hidden message in their latest commercial for the Buffalo KFC snacker sandwich. A message that can only be read when screened in slow-motion. These commercials - airing between Feb. 23 and March 3 - will give viewers a secret code that will instruct viewers on how to redeem a free offer. Is a free KFC snacker worth all the effort? Probably not. But those who love a challenge will probably be compelled to try anyway.

Read More
| KFC
Tweet
Posted by Rhys Alexander Categories: Drama, ABC, Desperate Housewives, News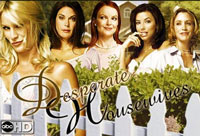 Desperate Housewives frenzy is spreading across the world. In fact, producers at Buena Vista International Television Latin America will produce four new versions of the popular show.
Buena Vista International Television Latin America announced plans Thursday to produce four new versions of the Golden Globe-winning series in Spanish and Portuguese.

Each version of the show will have its own cast and cultural allusions, though the underlying plot will stay true to the format of the original series.

The Spanish versions of the show, titled Amas de casas desesperadas, will air in Colombia, Argentina and Ecuador and the Portuguese version, titled Donas de casa desesperadas, will air in Brazil. "The script of the series perfectly fit the profile of what the Latin American audience looks for," Fernando Barbosa, senior vice president of Buena Vista International Television Latin America, said in a statement. "It looks similar to the telenovelas."
What do you think? Will the show succeed across cultural boundaries?

Read More
| Yahoo! Entertainment
Tweet
Posted by Rhys Alexander Categories: Comedy, CBS, Talent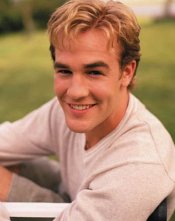 James Van Der Beek, who first rose to fame as the title character in the teen sudser Dawson's Creek, is returning to television in the comedy Sex, Power, Love & Politics. Van Der Beek is all grown up now in this drama that follows the adventures of new political interns and staff. No doubt Van Der Beek, who made so many young hearts beat fast years ago, will pull in a loyal audience.

Read More
| Yahoo! Entertainment
Tweet
Posted by Rhys Alexander Categories: Drama, ABC, Grey's Anatomy, Talent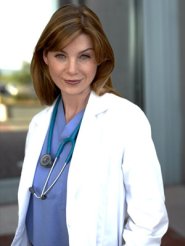 Ellen Pompeo, who plays Meredith Grey on the fan-adored, ratings blockbuster Grey's Anatomy, recently participated in a delightful interview with TV Guide. Did you know that Ellen used to be a cocktail waitress? That when hospitals recognize her, her relatives get special treatment? And that she's played two psychotic killers in earlier roles? Even though Izzy will always be our favorite Grey's character, Ellen's interview is a good read.
TV Guide: How much like Meredith Grey are you?
Pompeo: She wasn't much of a student, and that certainly was me. The fact that I'm convincing is a huge triumph for me because I'm not that [kind of] book person. I adore books but on my time and not in a classroom. I was very restless. I'm a gypsy at heart. As soon as I turned 18, I started traveling.

TV Guide: Where did you go?
Pompeo: I went to Europe, and then I spent three years cocktail-waitressing in Miami in the early '90s when it was fabulous. When I first got there, it looked like a scene out of Scarface: old people sitting on the porches, and all these dilapidated hotels. And then I moved to New York City in the mid-'90s.

TV Guide: And instantly found fame and fortune?
Pompeo: Actually, I bartended. My first professional job was a L'Oreal commercial. They dyed my hair fire-engine red. It was supposed to go away after six washes but, you know, bright copper hair doesn't wash out that quickly!

Read More
| TV Guide
© Gear Live Media, LLC. 2007 – User-posted content, unless source is quoted, is licensed under a Creative Commons Public Domain License. Gear Live graphics, logos, designs, page headers, button icons, videos, articles, blogs, forums, scripts and other service names are the trademarks of Gear Live Inc.