Tweet
Posted by Rhys Alexander Categories: Drama, CBS
Barbara Hall, creator of the beloved and (sadly) cancelled Joan of Arcadia, is bringing another mighty woman to the small screen in the series Ultra. CBS has picked up the pilot, which follows the adventures of model Pearl Penalosa who tries to save the world weekly. Pearl is played by Lena Headley, who has battled evil in previous roles. There is a shortage of women heroes on television, so there's a good chance viewers will welcome this ultimate exercise in 'girl power.'

Read More
| Reuters
Tweet
Posted by Rhys Alexander Categories: Comedy, Drama, Reality, Sci-Fi/Horror, DVD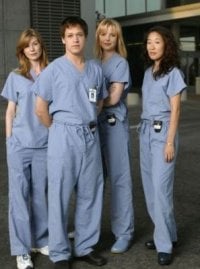 Whether you want to catch a missed episode or simply relive the best moments of your favorite shows, this week is a TV lover's dream. With an almost unbelievable variety of new DVD releases—everything from Grey's Anatomy to Charles in Charge—you should have no problem finding the perfect show to suit your taste. Check out the link below for a full list.

Read More
| TV.com
Tweet
Posted by Rhys Alexander Categories: Drama, Cable, News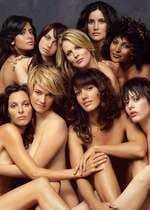 Good news for fans of Showtime's lesbian-centered drama The L Word: the show has been picked up for another season. Always a cult favorite, The L Word leaped in popularity during its third season, with excellent ratings and a tremendous Internet presence. With loads of drama, sex, and intriguing characters, it's no surprise that the show has become a hit.
With the start of its third season in January, the ensemble drama series following a group of lesbian friends in Los Angeles began generating more than a third of all the traffic on the Showtime Web site.

Clips from The L Word episodes make up the top 10 video clips streamed on the site. Downloads of the show's podcasts have increased by triple digits, Showtime says.
Yahoo! Inc. noted a 26 percent spike in online traffic related to the show in its "Buzz Log" last week.

This hive of activity coupled with the creative development of the show persuaded Showtime Networks entertainment chief Robert Greenblatt to give the network's sprawling Sapphic soap, whose cast includes Mia Kirshner, Jennifer Beals, and Laurel Holloman, an early pickup for next year.

"When we have this much equity in a show, and the audience responds as rabidly as they did this year, it's a big success for us," Greenblatt says. "This is and will remain one of our signature shows. A pickup was a no-brainer."
Read More
| TV.com
Tweet
Posted by Rhys Alexander Categories: Comedy, CBS, Talent, News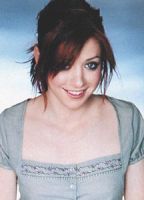 Just in time for Valentine's Day, How I Met Your Mother (and former Buffy the Vampire Slayer) star Alyson Hannigan reminisces about single life, and offers encouragement for those seeking true love.With her upcoming role in the spoof comedy Date Movie, and her state of married bliss to former Buffy co-star Alexis Denisof, Alyson seems qualified to give love advice.
"Date Movie" star Alyson Hannigan might be happily married, but she can still identify with the agony and uncertainty of being single.

"Until you find it, you're always pining for the 'Where's my one? Where's my one true love?'" muses Hannigan. "It was easy to know that feeling. You know, I didn't meet [my husband] when I was born. I had some years without him, looking for him."

"I did something unintentionally, but very smart. I dated somebody that was completely wrong for me before I started dating my husband," says Hannigan. "So I think that [my parents] were so relieved that I wasn't going to marry that [other] guy, they were like, 'Awesome. You're fantastic.'"

As a diehard romantic, Hannigan felt it was her duty to watch most of the films spoofed in "Date Movie." One reference is to her personal favorite, "Say Anything," and features Campbell mimicking John Cusack serenading his love by holding aloft a boom box. Thanks to her husband, Hannigan is no stranger to such romantic gestures.
Read More
| Zap2it
Tweet
Posted by Rhys Alexander Categories: Reality, NBC, Apprentice, The - Donald, News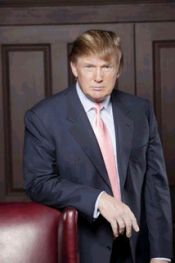 Donald Trump's mega-hit reality series will move to Mondays this season, beginning February 27th. With 18 contestants ready to become grist for the TV mill, the season promises to be filled with the usual drama and blowouts. The move to a new night surprised many viewers, as this is usually an act of desperation. Perhaps it was; with The Apprentice suffering waning ratings the past season, maybe NBC didn't want the show competing against Thursday's extremely strong lineup.
Will you be tuning in?

Read More
| NBC
Tweet
Posted by Rhys Alexander Categories: CBS, Talent, News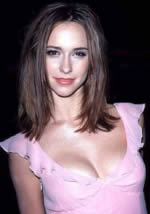 The Ghost Whisperer certainly knows how to appeal to viewers' interests. From conducting online séances to answering fans' e-mail, the highly-rated show continues to cater to its audience. In the latest move, the show's star, Jennifer Love Hewitt, will now answer fan's questions on air, during the CBS daytime line-up. (Check your local listings for times and dates.) The Ghost Whisperer follows the adventure of Hewitt's character, Melinda, a young wife and antiques dealer who can communicate with the dead. Each week, Melinda helps the dearly departed complete unfinished business, so that they can rest in peace.
"We've been really excited that people have responded to the show the way they have," the friendly Hewitt says, "and it just means making sure we work harder than we did on the episode before, so that they continue to watch. It's been an adjustment, just knowing how to keep your energy up and making sure you stay healthy and rested, but it's been a welcome adjustment in my life."

Responding to audience queries in front of a camera also is new for Hewitt. "What we've tried to do with our show," she reasons, "is to involve viewers as much as possible, and to make it a fun experience to learn about ghosts and what they can do. We want viewers to know that we realize how hard it is to get faithful viewers who come back and watch. We know what that means and how special that is, and we don't take it for granted." Questions can be sent to the e-mail address ghostwhisperercbs.com.

"The subject matter, what Melinda does every day, initially was hard for me to grasp," the actress admits. "I was a person who was very afraid of death when we started the show, so to talk about it every day was intense and difficult for me. Now I've been able to find a different place for it. I realize the show is not about death, it's about living better and making sure you don't have unfinished business ... so that you don't have to meet Melinda Gordon one day."
Read More
| Zap2it
Tweet
Posted by Rhys Alexander Categories: Talent, News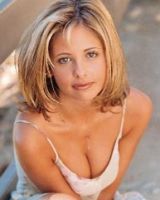 It's a television star fest: Jennifer Beals of The L Word, Sarah Michelle Gellar, formerly of Buffy the Vampire Slayer, and Amber Tamblyn, former star of Joan of Arcadia, will headline the horror sequel Grudge 2. The Japanese-produced horror flick will explore the reasons behind a vengeful spirit's actions. A must for horror fans and TV fans alike, Grudge 2 will likely be as successful as its predecessor.

Read More
| TV.com
Tweet
Posted by Rhys Alexander Categories: Sports, NBC, Talent, News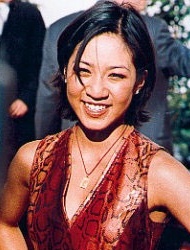 After a groin injury forced her to withdraw from the Olympics, fan favorite Michelle Kwan was offered a commentator job from NBC, which she politely refused. She claimed she did not want to be a 'distraction' from the other skaters, and went on to wish the team much success. Kwan will be replaced by Emily Hughes, younger sister of 2002's Olympic champion Sarah Hughes. What do you think? Was this a wise move by Michelle? It's possible her athletic career is over, and a commentator job could prove to be a lucrative next step. Or is it the best that she go home to recover, and remove herself from the spotlight? Whichever decision may be the right one, there is no doubt that her beauty and strength will be missed, both by her team and her fans.
"After I got evaluated, I had to make a decision to withdraw from the team," Kwan said Sunday. "I'd love to compete in my third Olympics. But I love and respect the sport. I think it's all about the United States presenting its best team to the Olympic Games. And I wouldn't want to be in the way of that.

"I can't even think past right now," she said. "It's physical pain that's keeping me from performing and skating. But it's also emotional pain as well."

The loss of Kwan's familiar face may wind up costing NBC viewers the network can not afford to lose, as its Olympic coverage has so far drawn only marginal ratings as compared to the numbers generated by the 2002 Olympics in Salt Lake City.

Read More
| E! Online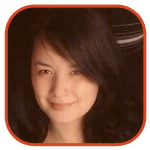 Tweet
Posted by Veronica Santiago Categories: ABC, Talent, News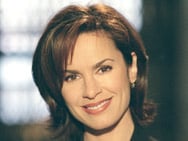 Just as ABC was trying to deal with the injuries of Bob Woodruff and photographer Doug Vogt, they are dealt with another blow: Elizabeth Vargas has announced that she is pregnant. Charlie Gibson and Diane Sawyer had already been tapped to fill in for the ailing anchor (what kind of hellish schedule do these people have anyway?)—but will they soon be covering for both? Will the GMA duo be sending us off to work in the morning and welcoming us home at night? This whole thing could become quite interesting if Katie Couric comes to CBS as has long been rumored. Needless to say, this latest announcement for World News Tonight cannot be easy for those who are trying to create a new stability since the death of Peter Jennings.
Although Bob Woodruff continues to show signs of improvement, there is no estimate for his hopeful return. As for Ms. Vargas—she is due in August.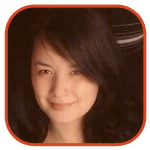 Tweet
Posted by Veronica Santiago Categories: Prime Time, Reality, CBS, Amazing Race, The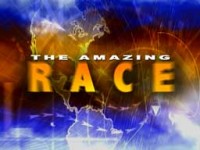 AMAZING RACE FANS, LISTEN UP: That annoying blonde blur of a team is history and the gazebos of South Carolina have been demolished. If you're suffering from cabin fever and been itching to see other countries again—you are in luck. The Amazing Race is ditching that 'family edition' experiment of last season and allowing the teams of two to use their passports once again. Hallelujah! No more falling children to worry about—the adults can finally visit the Middle East! Forget the forced family interaction—now we can get back to seeing dating couples on the verge of a breakup!
For many fans, last season's disappoinment was a bit hard to swallow…regardless of Phil Keoghan's endless charm. While die-hard fans managed to stick it out, CBS lost an average of 2 million viewers per episode with their fuzzy family fiasco. But there's always a time to forgive and forget—and when it comes to one of my favorite series, I am willing to hold my head high and move on. So bring it on Phil—I've got my calendar marked on Feb. 28th just for you…
© Gear Live Media, LLC. 2007 – User-posted content, unless source is quoted, is licensed under a Creative Commons Public Domain License. Gear Live graphics, logos, designs, page headers, button icons, videos, articles, blogs, forums, scripts and other service names are the trademarks of Gear Live Inc.