Tweet
Posted by Rhys Alexander Categories: Reality, Sports, NBC, Apprentice, The - Donald, News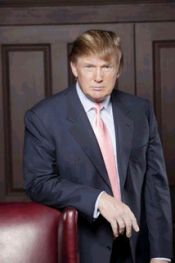 In a new twist for the sixth season of the popular NBC reality series The Apprentice, viewers will choose one of the candidates, from a list of twelve Olympic athletes. Why an Olympic athlete? Perhaps because with the amount of physical and mental fortitude required to rise to the top of a sport, the contender would have no trouble competing against the other candidates, and would not buckle under the pressure of The Donald's stare.
Maybe this will add a dash of spice to a show that has waned a bit the past few seasons.
NBC Olympics and Mark Burnett Productions have joined forces for this ambitious exercise in corporate synergy. Voters will choose from 2006 US Olympic athletes Allison Baver, Travis Cabral, Casey FitzRandolph, Todd Hays, Chad Hedrick, Danny Kass, Joe Pack, Speedy Peterson, Angela Ruggiero, Katie Uhlaender, Seth Wescott, and Chris Witty. The winner of the online vote will appear as a contestant on season six of the series. Voting begins Friday, February 10 and concludes Sunday, February 26, at NBCOlympics.com.

"One does not reach the Olympic Games without enormous drive, perseverance, ambition, and a willingness to take a risk; [these are] traits required of business leaders," said Gary Zenkel, President of NBC Olympics, in a statement.
Read More
| TV.com
Tweet
Posted by Rhys Alexander Categories: Drama, CBS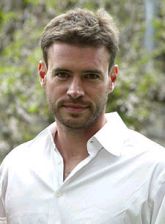 Glowing from the success of NCIS, CBS is launching another military-themed show next month: The Unit. The show will star green-eyed Felicity heartthrob Scott Foley as a neophyte member of a special forces team that fights crime around the world. With its mix of hardcore storylines and talented leads, The Unit may be a sure bet. But will a lousy time slot hold it back?
CBS is hoping some of the success of its naval-cops drama "NCIS" will rub off on another show set in the military—"The Unit."

The network says "The Unit," a drama about special-forces soldiers and their families from David Mamet ("Glengarry Glen Ross") and Shawn Ryan ("The Shield"), will premiere at 9 p.m. ET Tuesday, March 7. Although it will face a formidable competitor in FOX's "House" in that time period, the new show will also get as its lead-in "NCIS," which has a compatible theme and an audience of better than 15 million viewers per week.
Read More
| Zap2it
Tweet
Posted by Rhys Alexander Categories: Comedy, CBS, NBC, Talent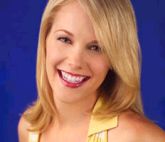 Even Joey's own stars are weary of the tepid comedy, which NBC is already considering for cancellation. Andrea Anders, who plays Joey's neighbor on the NBC show, is not waiting for her walking papers. She has already ran over to a different network. She will star in the CBS comedy Class, which will follow the adventures of seven adults who reunite after years of separation following their childhood friendships. Class is already garnering decent buzz, which may mean Anders has made the right choice.
Read More
| Reuters
Tweet
Posted by Rhys Alexander Categories: Award Shows, Comedy, Talent, News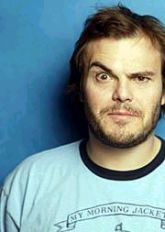 Comic genius and musical talent Jack Black will rock the house on April 1st as the host of the 19th annual Kids Choice awards, hosted by the kid-centric Nickelodeon. We can't imagine a better host than the energetic, always appealing Jack Black. Really, it's enough to make us want to tune in - especially after reading Jack's plans:
Black told E! Online that he had "a lot of secret plans for when I host the awards, but I can tell you I'm going to bring the super-duper, freaky-deaky, ultra-clowny super dance! But that's all I'll say."

Nickelodeon's executive vice president of development and original programming, Marjorie Cohn, said Black was a natural fit for the show. "With Jack as host, the surprise factor is naturally elevated. Even we can hardly wait to see what will happen," she said in a statement.
Read More
| TV.com
Tweet
Posted by Rhys Alexander Categories: Comedy, Talent, News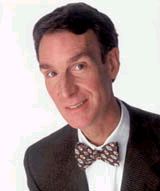 Okay, did anyone else have a crush on Bill Nye the Science guy? He did look really cute in that bow tie. An entire generation has tuned into his hybrid comedy/science show for nine years on PBS, waiting to laugh and learn. The science stud has recently wed the lucky Blair Tindall, at a ceremony that included fellow scientists and musicians. Congratulations to the lovely couple! Do you think Bill performed any science experiments at the reception?

Read More
| Zap2it.com
Tweet
Posted by Rhys Alexander Categories: Comedy, Drama, Prime Time, ABC, FOX, NBC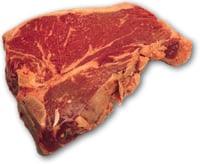 Tonight's choices are decent, though nothing to shout about. (Unless you're on American Idol.)
The Grammy Awards, 8pm, CBS. Crooners glitter it up on music's biggest night.
American Idol, 8pm, FOX. The hopefuls finally make it to Hollywood, where dreams will dissolve and ears will bleed.
The Biggest Loser, 8pm, NBC. Husband and wife teams lose big to win big.
Bones, 9pm, FOX. This all new episode pits the beautiful partners against murderers and mysteries.
Lost, 9pm, ABC. Fans will surely find delight in this all new Lost.
Law & Order, 10pm, NBC. Television's longest-running crime serial tackles all new crime tonight.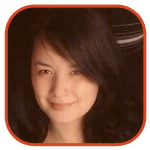 Tweet
Posted by Veronica Santiago Categories: Drama, Prime Time, ABC, Grey's Anatomy
We all knew that a plush spot right after the Superbowl would help raise Grey's Anatomy's exposure—but who would have thought that it would do so well? Not only did the show bring in 38 million viewers—it was the best performance for a post-Superbowl show in 5 years. It was also the 3rd-highest rating for that slot in 18 years. We all knew that Grey's was hot (and last Sunday's thriller was no exception), but it's nice to see that a new audience may now be discovering that out for themselves.
If you would like the opportunity to watch that tense episode for the the first time (or just re-watch that shower scene sans the beer goggles)—you will have another opportunity. ABC will milk that show for all its worth and re-air it this Thursday from 9:30-10:30pm right after Dancing with the Stars.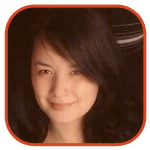 Tweet
Posted by Veronica Santiago Categories: Award Shows, Daytime, Talk Shows, ABC, General Hospital

The nominations for the Daytime Emmys were announced on Wednesday and The Young and the Restless rose to the top of the pack. The CBS soap opera received 18 nominations and will compete for Best Soap Opera against 8-time winner General Hospital. Other expected nominations went out to Ellen DeGeneres for Best Talk Show Host (one of 11 nominations overall) and to Alex Trebek for Best Game Show Host. A highlight of the evening will be the presentation of the Lifetime Achievement Award to Carol Spinney—the long-time voice behind Big Bird and Oscar the Grouch.
The Daytime Emmys will air on April 28 on ABC.
Read More
| Daytime Emmy Awards
Tweet
Posted by Rhys Alexander Categories: Comedy, CBS, Talent, News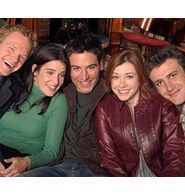 It's a Buffy the Vampire Slayer reunion of sorts: Alexis Denisof, who played watcher Wesley first on Buffy and then on Angel, will guest star on the comedy hit How I Met Your Mother. Denisof has been married to Alyson Hannigan, who played Willow on Buffy and now stars on How I Met, since 2003.
Both the actors and the fans are looking forward to this delightful pairing.
"He actually just did an episode of our show. It was so much fun," Hannigan told reporters last week during interviews for her film "Date Movie," which opens Friday, Feb. 17. She won't reveal who Denisof is playing on the show, but does allow that "it's very funny and actually, he's coming back for the next episode as well."

"How I Met Your Mother," which airs Monday nights on CBS, is also Hannigan's first regular role in a TV comedy, although most of her movie work has been comedic. She says she's enjoying the camaraderie she shares with the cast, which also includes Josh Radnor, Cobie Smulders, Jason Segel and Neil Patrick Harris.

"I was actively looking for a half-hour [show] because of the family aspect of television, going to work with the same people for the majority of the year and getting to do what I love to do," she says.
Read More
| Zap2it
Tweet
Posted by Rhys Alexander Categories: Drama, Cable, Talent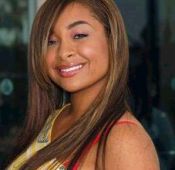 Raven-Symone, best known for her roles as the adorable tyke Olivia on The Cosby Show, and as the lead character on the eponymous That's So Raven, will step into more serious shoes Monday night. Based on a true story, Lifetime's For One Night follows the story of Raven's character, who causes violent controversy when she seeks to end her high school's tradition of racially segregated proms.
The show premieres tonight, and will repeat several times throughout the week, so be sure to check your local listings. We were fortunate enough to screen an advance copy, and it is obvious that the comedy-trained Raven-Symone could have a shining future in dramatic series. This would be an excellent film to watch with your family, and discuss the issues afterwards.
"I was so excited to be a part of this," Raven-Symone says. "I'd always held out on doing a dramatic piece, because I didn't want my first step into drama being a superficial, thin story. I thought this was just thick enough to show people [what I can do]. I don't want to do pieces that don't make a difference, and this being a true story made it even more perfect for me."

"For One Night" may startle viewers by showing such prejudice still exists some places, but Raven-Symone maintains she isn't surprised. "I come from the South (Atlanta), and there's still racism there. A lot of people don't want to open their minds to the new world, and I never said that's everybody, and it's not saying I think their beliefs are wrong. They haven't opened their eyes completely. It's not stupidity, it's just ignorance ... not knowing the facts, not wanting to change.

"You get that sometimes, and you just have to walk away from the situation sometimes. Otherwise, you can get yourself in trouble and get your emotions tied in, then bad stuff can happen. If you can handle it responsibly, and you're smart and educated on the subject, you'll be OK."
Read More
| Zap2it
© Gear Live Media, LLC. 2007 – User-posted content, unless source is quoted, is licensed under a Creative Commons Public Domain License. Gear Live graphics, logos, designs, page headers, button icons, videos, articles, blogs, forums, scripts and other service names are the trademarks of Gear Live Inc.