Wednesday March 2, 2011 9:31 am
American Idol 10: Top 12 Men Perform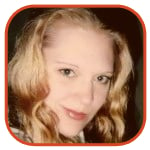 Tweet
Posted by K.C. Morgan Categories: Music, Prime Time, Reality, FOX, American Idol, Video
American Idol opened its Tuesday episode with a new stage -- and, some shocking news. This is... not the American Idol we've grown used to. After the performances from the Top 24 this week, a staggering 10 contestants will be cut.

This is what happens when you invite too many people to Hollywood and drag out the audition rounds.
Clint Jun Gamboa was the first to take the stage (and therefore, the easiest to forget). He's still wearing his glasses, a true mistake, and sang "Superstitious," which was another mistake. The performance started out weak, and though Clint tried to sell it with plenty of dance moves and attitude, the band completely drowned out his little vocals.
Steven Tyler disagreed with our opinion, calling the performance both "strong" and "brilliant," which it certainly was not. Jennifer Lopez thought "it was good," and the love fest continued with Randy Jackson. "There's no karaoke singer in the world that's got that kind of vocal talent," he cried.
Jovany Barreto softly crooned "I'll Be" to completely show up Gamboa's weak performance. Barreto looked straight into the eye of the camera and promised all the ladies to be a strong man, effectively charming the audience.

"Holy shipyard!" Steven Tyler shouted. "That was beautiful. You did it," he said. J-Lo chimed in to say that she was "happy," smiling "you did it." "I didn't really get it," Randy Jackson frowned. "You gotta bring something different and new and unique to it," he explained, likening the performance to karaoke.
Jordan Dorsey chose "OMG," very much to the delight of the crowd. But Dorsey's shaky vocals and lackluster dance moves certainly didn't do Usher proud. He just never got comfortable in the song or on the stage, and we couldn't find a single pretty note in the entire performance.

"It wasn't OMG, over the top, for me," Steven Tyler was disappointed. "I'm not sure that is who you really are," Jennifer Lopez found. Randy Jackson repeated what he said Barreto, finding that Dorsey was "pitchy" and "it just wasn't good today." "It's not me," Dorsey admitted.
Tim Halperin enjoyed a pre-performance chat with Ryan Seacrest. He called the other contestants his "brothers" and talked about the "support" they give him. His performance of "Come On Over" started out lukewarm and didn't heat up much even when Halperin hit the chorus. The song choice was poor, but Halperin has a truly lovely singing voice.

"I'm not sure that song did you any justice, man," Steven Tyler told him. "I just don't think that's… your strength," Jennifer Lopez expanded on his comments. "I think you've been much better before," Randy Jackson added, again citing bad song choice.
Brett Loewenstern started out on the Idol stage softly singing "Light My Fire." When he dropped the mic stand and began to gyrate around on stage, the performance got a bit better, but Loewenstern doesn't have the voice or confidence to pull off The Doors. He's an amazing singer... he's not a rock star.

"Brett, man, you did it again!" Steven Tyler cried. Jennifer Lopez also loved it, saying the performance was "more hair-tossing than me and Beyonce put together for the past ten years."
"The vocals had some pitch problems," Randy Jackson observed, but he finds Brett "definitely fun" and "definitely bold."
James Durbin is a rock star. He started his performance out strong, and looked so comfortable on stage we hope he'll stick around for a little while. His rendition of "You Got Another Thing Comin" truly made his case as an American Idol. It was Durbin's best performance to date, and that's exactly how it should be.

"That was [expletive] crazy good!" Steven Tyler shouted. "I love it that you're over the top, man," he said. "I love the way you perform."
Jennifer Lopez told him. "That's how you do it!" Randy Jackson said to the waiting contestants.
In a night filled with bad song choices, Robbie Rosen made the worst. He softly sang "In the Arms of an Angel," the Sarah McLachlan ballad which will for ever be associated with sad, pitiful little animals. Rosen valiantly tried to change up the arrangement and style the song in his own fashion, but he sang it so weakly he failed to sell the performance in any way. He warbled his way through the tune so painfully, we were compelled to time him to see if he got more minutes than the others.

"You can sing a ballad like nobody's business," Steven Tyler praised. "That was a beautiful thing," he concluded. J-Lo loved Robbie's emotional performance and story-telling abilities, calling him "a very, very special singer."
Randy Jackson didn't agree with the other two. "I just didn't think this was a great performance," he said, adding that "the notes were really pitchy."
Scotty McCreery sang "Letters From Home" convincingly to the audience, commanding the stage with his smooth, deep vocals. McCreery's voice is already radio-ready, and the audience responded favorably to him right away. He couldn't be a more perfect country star if he'd been built in a factory in Nashville.

"I don't think you could have picked a better song," Steven Tyler exclaimed. "It was so beautiful!"
"There are some people who are just born to do something. You're born to sing country music," Jennifer Lopez said. Randy Jackson also loved the performance, saying "You love country... and I love the lowness in your voice!" And so do we.
Stefano Langone started his performance out so weakly, it was hard not to feel bad for him. But he picked it up quickly, and through his performance of "Just the Way You Are" tried to get a little more comfortable. Langone's got huge vocals and a ton of potential... if he can shed his nerves and start really performing on that huge Idol stage.

"I love the way your voice cut through the air in this room," Steven Tyler enthused.
"Wow, what can I say?" Jennifer Lopez asked. Indeed. She found Langone to be "natural" and "good."
Randy Jackson felt like he was at a "concert," though he pointed out a few problems with some of the higher notes Langone hit. "That's what we're looking for -- a real star that can compete right now."
Paul McDonald started his performance of "Maggie May" with a gigantic smile and a lot of energy. No one looks or performs quite like Paul McDonald, and if Idol viewers think that deserves votes then he'll certainly get them.

Steven Tyler complimented the "McDonald two-step" and Paul's "character."
"You have real character in the way you move," Jennifer Lopez told him, adding that his smile "lights up the whole place."
"You are just so unique and different," Randy Jackson said, declaring himself "a fan."
Jacob Lusk chose a show tune for his performance, boldly so, belting "A House is Not a Home" with his powerful voice. Jacob's range is amazing, and he showed it off on the big Idol stage fearlessly. Lusk absolutely sold his performance, delighting the crowd with his very low and amazingly high notes.

Steven Tyler thinks Lusk's voice is "unbelievable," crying "I'm honored to be in your presence." Jennifer Lopez compared Lusk to Luther van Dross, her favorite singer "of all time." Randy Jackson loves Lusk's "crazy, crystal clear high notes."
Casey Abrams performed "I Put a Spell On You" with a ton of confidence, immediately attacking the song and the stage. To call his performance over the top is putting it mildly, but the watching crowd loved it... and sometimes, more is more.

At least, the judges seemed to think so. Steven Tyler found it "unreal."
"You're sexy, Casey," Jennifer Lopez made his entire night. She loved his "hunger" and "fire." Randy Jackson just wants "more, more more!"

If you visited the official American Idol website, you had the option of voting online for contestants for the first time in show history. You've got to have an active Facebook account in order to vote, and there's still plenty of time to sign up before the Top 12 girls take the stage Wednesday night. Because after all, on Thursday 10 of them will be sent home. Will one of them be your favorite?

Stay up-to-date with all the spoilers, gossip and recaps -- read all our American Idol 10 posts.
Related Tags:
american idol, american idol 10, brett loewenstern, casey abrams, clint jun gamboa, contestant, contestants, fox, j-lo, jacob lusk, james durbin, jannifer lopez, jordan dorsey, jovany barreto, music, paul mcdonald, performance, performances, randy jackson, recap, recaps, robbie rosen, ryan seacrest, scotty mccreery, singing, stefano langone, steven tyler, tim halperin, top 12 men, video, videos
© Gear Live Media, LLC. 2007 – User-posted content, unless source is quoted, is licensed under a Creative Commons Public Domain License. Gear Live graphics, logos, designs, page headers, button icons, videos, articles, blogs, forums, scripts and other service names are the trademarks of Gear Live Inc.