Latest Video: FilmCrunch 067: Hairspray, Chuck & Larry, Premonition reviewed
Veronica Santiago and Neil Estep review Hairspray, Chuck & Larry, and Premonition in this episode of FilmCrunch.
Play Video
Posted by Rhys Alexander Categories: Drama, ABC, Talent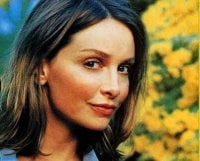 Flockhart, famous for her portrayal of conflicted lawyer Ally McBeal (and even more famous for her diminishing weight,) will return to series television in Brothers and Sisters. The drama is described as an adult soap opera centering on adult siblings who must band together to run the family business after the death of their father. Rachel Grffiths of Six Feet Under fame will also star.
Golden Globe winners Rachel Griffiths and Calista Flockhart have been tapped to star in ABC's drama pilot "Brothers & Sisters."

The project is a family soap centering on adult siblings.

For Flockhart, the casting marks a return to series television four years after Fox's "Ally McBeal" went off the air. Her stint on David E. Kelley's dramedy earned her a Golden Globe Award in 1998 and three Emmy nominations.
Read More
| Washington Post
Posted by Rhys Alexander Categories: Drama, NBC, Internet, News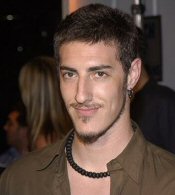 The NBC series Conviction, which follows a band of idealistic, young, and photogenic attorneys, will premiere March 3rd - unless you're an iTunes user - in which case, you can watch it right now.
NBC says it will offer the premiere episode of "Conviction" as a free download on the Apple music-and-video service, beginning Tuesday (Feb. 21) and running until the show's debut. After the show premieres, episodes will be available for the standard iTunes price of $1.99 each.

"We believe we have a youthful and energetic cast that should appeal to a new audience that is increasingly comfortable with this downloadable format as a viewing option," NBC CEO Jeff Zucker says. "The multi-platform efforts are a buzz-generator for certain shows such as 'Conviction,' and we want to proactively reach out to these viewers."

Read More
| Zap2it
Posted by Rhys Alexander Categories: Comedy, Drama, Cable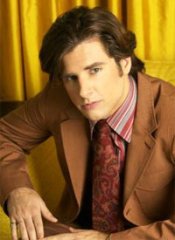 Encouraged by the success of the series Monk, featuring a delightfully weird OCD detective, the USA network will soon premier a new 'dramedy' with a similar style. Psych will follow the adventures of a detective who, desperate for work, cons law enforcement into believing he has psychic powers. Sounds like a winner to us!
Like "Monk," "Psych" features an unlikely detective. The series centers on Shawn Spencer (James Roday), an amateur sleuth who cons the police into believing he has psychic powers that help him solve crimes. With the reluctant assistance of his best friend (Dule Hill, of "The West Wing"), he has no choice but to get to work on complicated cases. Corbin Bernsen co-stars as Shawn's police officer father.

"Psych," written by Steve Franks, is tentatively slated to premiere July 7 in "Monk's" 10 p.m. Friday slot.

Read More
| TV.com
Posted by Rhys Alexander Categories: Drama, NBC, Talent
Jeff "The Fly" Goldblum will star in a new NBC crime drama series, Seeing Red. Technically, the actor is still in negotiations, but who wouldn't do whatever necessary to hire Jeff Goldblum? Goldblum will star as a troubled (is there any other kind on TV?) cop who can communicate with dead people. Talking to dead people has become quite the trend in television lately.
Most famous for his film roles in hits such as The Fly and Jurassic Park, Goldblum's intense presence should light up the small screen. We'll certainly be tuning in.
Read More
| TV.com
Posted by Rhys Alexander Categories: Drama, ABC, Talent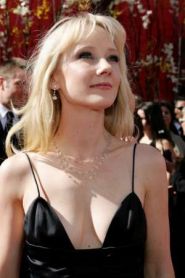 Actress, girlfriend of famous actors/actresses…Anne Heche has earned some celebrity status, although what she is most famous for is her widely publicized, very strange breakdown when she declared that she was an alien from another planet. In a truly ironic twist, Anne has been cast as a psychologist in ABC's new drama, Men In Trees. In the show, Anne's character moves to Alaska after finding out her husband has been unfaithful, and finds herself surrounded by rugged wilderness and rugged men alike.
Perhaps it will be entertaining. It is said that crazy people make the best therapists…

Read More
| TV.com
Posted by Rhys Alexander Categories: Drama, ABC, Lost, Talent, News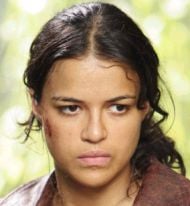 Whether you love her or hate her, there's no denying that Lost's Ana Lucia, played by perennial tough girl Michelle Rodriguez, has grabbed the attention of viewers. Rumors have spread that Rodriguez would be fired after her arrest for a DUI, but series creator J.J. Abrams is denying the speculation.
J.J. Abrams, creator of the ABC castaway hit Lost, recently told Sci-Fi Wire that Michelle Rodriguez's character on the show, hair-trigger ex-cop Ana Lucia, will not be killed anytime soon. Rumors had begun to spread that Rodriguez was not long for the show due to her multiple run-ins with Hawaiian police—she was pulled over for speeding three times and she is to stand trial for a DUI in March.
No doubt this will be a relief for fans of the show. What do you think? Is this an example of a celebrity receiving special treatment that others wouldn't, or is the charge minor enough to excuse without incident? Please share your opinions with us in the comments section.
Read More
| TV.com
Posted by Rhys Alexander Categories: Drama, CBS
Barbara Hall, creator of the beloved and (sadly) cancelled Joan of Arcadia, is bringing another mighty woman to the small screen in the series Ultra. CBS has picked up the pilot, which follows the adventures of model Pearl Penalosa who tries to save the world weekly. Pearl is played by Lena Headley, who has battled evil in previous roles. There is a shortage of women heroes on television, so there's a good chance viewers will welcome this ultimate exercise in 'girl power.'

Read More
| Reuters
Posted by Rhys Alexander Categories: Comedy, Drama, Reality, Sci-Fi/Horror, DVD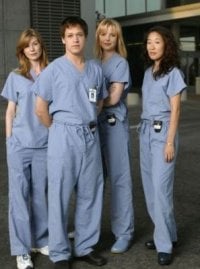 Whether you want to catch a missed episode or simply relive the best moments of your favorite shows, this week is a TV lover's dream. With an almost unbelievable variety of new DVD releases—everything from Grey's Anatomy to Charles in Charge—you should have no problem finding the perfect show to suit your taste. Check out the link below for a full list.

Read More
| TV.com
Posted by Rhys Alexander Categories: Drama, Cable, News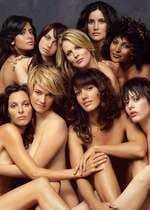 Good news for fans of Showtime's lesbian-centered drama The L Word: the show has been picked up for another season. Always a cult favorite, The L Word leaped in popularity during its third season, with excellent ratings and a tremendous Internet presence. With loads of drama, sex, and intriguing characters, it's no surprise that the show has become a hit.
With the start of its third season in January, the ensemble drama series following a group of lesbian friends in Los Angeles began generating more than a third of all the traffic on the Showtime Web site.

Clips from The L Word episodes make up the top 10 video clips streamed on the site. Downloads of the show's podcasts have increased by triple digits, Showtime says.
Yahoo! Inc. noted a 26 percent spike in online traffic related to the show in its "Buzz Log" last week.

This hive of activity coupled with the creative development of the show persuaded Showtime Networks entertainment chief Robert Greenblatt to give the network's sprawling Sapphic soap, whose cast includes Mia Kirshner, Jennifer Beals, and Laurel Holloman, an early pickup for next year.

"When we have this much equity in a show, and the audience responds as rabidly as they did this year, it's a big success for us," Greenblatt says. "This is and will remain one of our signature shows. A pickup was a no-brainer."
Read More
| TV.com
Posted by Rhys Alexander Categories: Drama, ABC, Talent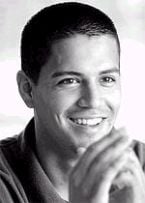 Face it - if a guy can look good even when he's sweating, vomiting, and being splattered with blood, he obviously is quite the hottie. Many viewers adored the tortured, splattered Jay Hernandez in the gore-fest flick Hostel. Now Jay will be beamed into your living room every week. Hernandez will star in ABC's drama Six Degrees, an artsy serial that follows the lives of several people whose lives link together in mysterious ways.
Six Degrees is just one of the many pilots this fall that will focus on bizarre plots and themes. But only one will have Jay Hernandez without a shirt on.

Read More
| TV.com
© Gear Live Media, LLC. 2007 – User-posted content, unless source is quoted, is licensed under a Creative Commons Public Domain License. Gear Live graphics, logos, designs, page headers, button icons, videos, articles, blogs, forums, scripts and other service names are the trademarks of Gear Live Inc.