Latest Video: FilmCrunch 067: Hairspray, Chuck & Larry, Premonition reviewed
Veronica Santiago and Neil Estep review Hairspray, Chuck & Larry, and Premonition in this episode of FilmCrunch.
Play Video

Posted by Dennis Velasco Categories: Comedy, Prime Time, CBS, Editorial, Internet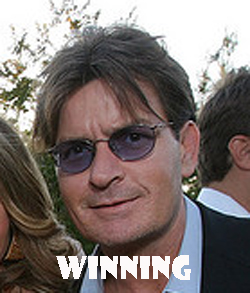 Charlie Sheen
is still in the news and while his appeal has died down a bit, there's no denying that he's still a force to be reckoned with... watch CBS execs! With terms such as, "winning" and "tiger blood," Sheen has become a permanent part of pop culture, especially in regards to his influence on
Twitter
where he owns the Guiness record for fastest user to one million followers at 25 hours and 17 minutes. It had to be the tiger blood. So, this begs the question, who else "won" by imbibing the life liquid of tall striped felines? Below, you will find the answer as well as the backstory.
1) 2004 Boston Red Sox

In the 2004 American League Championship Series, the Red Sox were down three games to none to the New York Yankees, facing elimination from the postseason with every game thereafter in the series. After Game Three, the players went to the Cheers bar and asked Sam Malone to hook them up with something good and that "something good" was tiger blood. The Red Sox went on to win four straight games in that series against the hated Yankees, as well as sweeping the St. Louis Cardinals four games to none in the World Series. Eight straight victories. An 86-year-old curse shattered. Tiger blood > tequila.
Click to continue reading Seven Tiger Blood Drinkers Not Named Charlie Sheen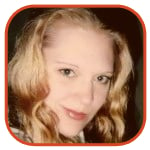 Posted by K.C. Morgan Categories: Animation, Comedy, Prime Time, Cable, Editorial, Gossip, Video
Comedy Central's new animated series is still little more than a twinkle in the eye of the cable network. So far, there is no film on the series and nothing has officially started, but even so a religion-based coalition is doing absolutely everything in their power to put it to a stop. It's sort of like trying to halt production on a car that's still being debated on the drawing board.
The cable network made waves when it announced upcoming plans for an animated series starring Jesus Christ (son of God, water into wine, that one), but now the disturbance has turned into a typhoon of conservative proportions.
The presidents of the Media Research Center, Family Research Council, Catholic League and Television Council have helped to form the Coalition Against Religious Bigotry. Also in the fight: reps from the American Alliance of Jews and Christians and a talk radio host. Their first target: a tiny little animated comedy series which doesn't even exist yet.
Anyone else get the feeling that maybe the Coalition Against Religious Bigotry has bigger fish to fry? (Pun intended).
Click to continue reading Religious Activists Rally to Stop New Series…Before it Starts
Read More
| Yahoo! News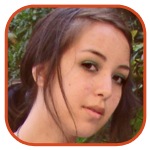 Posted by Robin Paulson Categories: Action, Drama, Prime Time, NBC, Heroes, Editorial, Internet, News, Video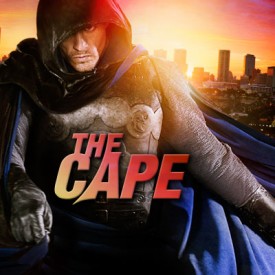 NBC's Heroes replacement, The Cape, recently premiered its full-length trailer. While I may not have agreed with where Heroes ended up, at least its initial premise beat this one's: good cop gets framed and is left for dead; guy is found by a clandestine group who trains him to be a superhero; superhero fights crime.
One might say that it's to be expected, it's a superhero series. True, but isn't that what we have comic books for? In our current world of Lost theorists and Fringe fanatics, it's easy to see that viewers want more complex stories with quickly (but slowly) unearthed mythologies. While I can't say much considering it's just the trailer (which you can view after the jump), all I'm saying is that the trailer isn't selling me, and I'm thinking that this alone may be better than the pilot.
Will I watch it? Of course—what else will be left with all these cancellations lately?
And as much as I love her, and as much as I hate saying this… I'm willing to bet that Summer Glau will be out of a job (again) by the end of the year.
Click to continue reading The Cape Trailer Premieres, Disappoints
Read More
| MTV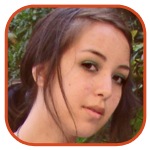 Posted by Robin Paulson Categories: Drama, Prime Time, The CW, Editorial, Gossip, News, Rumors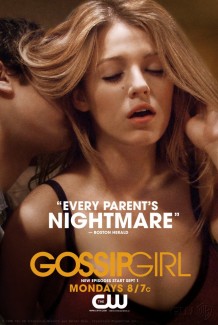 Hit teenage drama show Gossip Girl continues to anger parents everywhere after news of a threesome scene on Monday's show leaked. Nothing new there, eh?
The Parents Television Council has their knickers in a bunch, deeming the scene "reckless and irresponsible" and attempting to get the network to not air the episode.
"Will you now be complicit in establishing a precedent and expectation that teenagers should engage in behaviors heretofore associated primarily with adult films? CW has been defending graphic content on Gossip Girl by asserting that they don't target teenagers. Such a claim doesn't even pass the 'laugh test,'" said Parents Television Council President Tim Winter in a statement released yesterday.
I mean, this is the same show that heralded seemingly-negative reviews ("Every parent's nightmare," "Mind-blowingly inappropriate," and "A nasty piece of work") by slapping them on top of provocative, sexual pictures of the show's characters for their season two ad campaign. They also garnered hype for the much anticipated gay kiss.
My point?
Click to continue reading Gossip Girl Threesome Stirs More Controversy
Read More
| People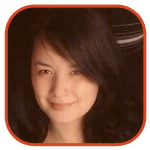 Posted by Veronica Santiago Categories: Commercials, Editorial, Gossip, Video
Is starring in a commercial with your dead best friend ever funny?
Upon seeing this new DirecTV ad for the first time, many of you out there apparently felt the same way me and my husband did: icky. Resurrecting Tommy Boy's Chris Farley for a commercial? Is there any scene that company won't manipulate?
Now what if I told you that the spot was approved by both David Spade and Farley's family? Would that change your opinion?
Click to continue reading Chris Farley Commercial: Tacky or Funny?
Read More
| Hollywood Reporter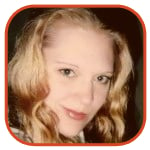 Posted by K.C. Morgan Categories: Drama, Prime Time, The CW, Editorial, Gossip, Video
The CW's premiere of Melrose Place, the new version, did everything it was supposed to do…even if it did rely upon a few shopworn plot ideas to do it. There was much less shock factor and much more slick appeal than what was to be expected. But at the end of the episode, enough loose ends were left hanging to keep audiences coming back for more.
To sum it up, Ashlee Simpson-Wentz's acting was bad, Sydney's part was pretty small and the blonde girl? Completely unlikable so far - but definitely a diva worth hating.
Click to continue reading Melrose Place Premieres with a Shriek: Review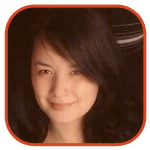 Posted by Veronica Santiago Categories: Daytime, Talk Shows, ABC, Syndication, Editorial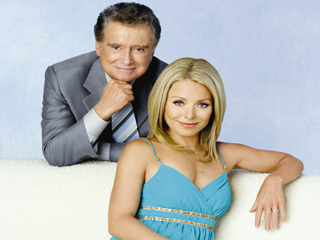 Dear Regis and Kelly,
I have something I really need to get off my chest. Even though I continue to watch Live with Regis and Kelly on a fairly regular basis (usually out of habit), I find myself increasingly more annoyed as the days go by.
You can call me bitter and jealous all you want, but this is something I've been bothered by long before the economy started to tank. The current climate has only made it worse.
Earlier this week, I flipped on your program while Regis was talking about the AIG bonuses. Kelly followed that up with a story about a group of teachers who opted to take a 5% pay cut to help save their coworkers. That discussion then led to an unnecessary confession from Regis: He recently took a pay cut as well. (Uhh - did he want us to pat him on the back?) When the topic was redirected back to Kelly, she then joked, "Some of us don't need a pay cut!"
Click to continue reading An Open Letter to Regis Philbin and Kelly Ripa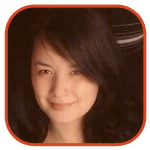 Posted by Veronica Santiago Categories: Comedy, NBC, Editorial, News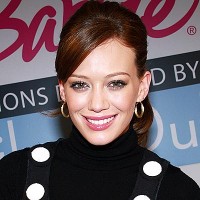 I thought Kate Winslet's double-win at the Golden Globes last night was a stunner, but this one takes the cake.
NBC, the network that chose to eliminate its entire 10:00 time slot next year for Jay Leno, is currently developing a project with the most laughable name around: Barely Legal.
Do we really have to explain why the show's title would probably overshadow its content? (At least the kind of content an NBC series would have?) Did anyone on the creative team realize what would happen if fans tried Googling the program by that name? Am I the only one weirded out that the comedy stars Hilary Duff, someone who's barely 21?
And while I understand where the title comes from (the concept is based on the true story of a California lawyer who passed the bar at age 18), that doesn't make it feel less icky for me. Fortunately, since the show is still in development, it's possible the network could change the title at a later date. But then again, maybe NBC is banking on the extra web traffic?
Read More
| Hollywood Reporter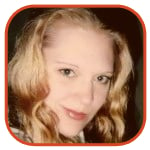 Posted by K.C. Morgan Categories: Reality, Specials, MTV, Editorial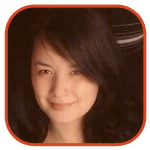 Posted by Veronica Santiago Categories: Prime Time, Reality, ABC, Dancing With The Stars, Editorial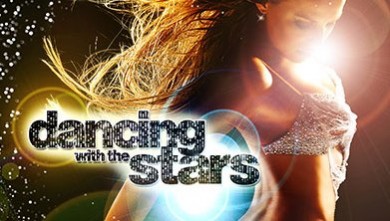 After 9 weeks of competition, it all came down to this: Dancing with the Stars' Season 7 Finale.
Tonight, the remaining three contenders each had to tackle two dances - a freestyle number and a group samba performance (a.k.a. the Samba Smackdown).
Who ultimately proved they deserved that mirror ball trophy? Was it the competition's most consistent dancer (Brooke)? The energetic crowd pleaser (Warren)? Or the daring comeback kid (Lance)? Read on!
Click to continue reading Dancing with the Stars 7: Week 10
© Gear Live Media, LLC. 2007 – User-posted content, unless source is quoted, is licensed under a Creative Commons Public Domain License. Gear Live graphics, logos, designs, page headers, button icons, videos, articles, blogs, forums, scripts and other service names are the trademarks of Gear Live Inc.