Latest Video: FilmCrunch 067: Hairspray, Chuck & Larry, Premonition reviewed
Veronica Santiago and Neil Estep review Hairspray, Chuck & Larry, and Premonition in this episode of FilmCrunch.
Play Video
Posted by Abby Rose Dalto Categories: CBS, FOX, 24, Commander In Chief, West Wing, The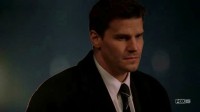 The "median age" of a show is the age at which an equal amount of its viewers are above and below that age. For instance, The West Wing's median age is 54 (meaning that half of the show's viewers are younger than 54 and half are older than 54). E-Ring, the new West Wing spin-off based in the Pentagon, also has a median age of 54.
Many of today's new shows have relatively high median ages; something that might cause concern in an industry that tends to cater to a younger demographic. It shouldn't come as much of a surprise that last season's Commander in Chief had a median age of 55 years, while CBS's NCIS has a median age of 56. Cold Case also had a median age of 56.
What was unpredictable was the median age of Fox's Bones: 44. Any show starring heartthrob David Boreanaz (of Angel and Buffy the Vampire Slayer fame) certainly expected a younger audience than that! 24 also had a relatively high median age at 45 years, which is interesting considering Fox's youth-centric reputation.
On the other hand, The Simpsons – which has been on the air for a whopping seventeen seasons – has the same low median age of 29 that it had several years ago. Despite being an "old" show, it hasn't had any trouble engaging younger viewers.
Read More
| Washington Post

Posted by Christina Furtado Categories: Animation, Comedy, Cable, FOX, DVD, News, Renewals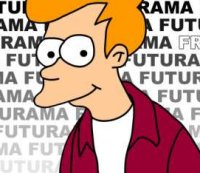 Comedy Central has ordered 13 episodes of former Fox animated series Futurama to debut in 2008. The network bought the rights to the existing 72 episodes of the cult series last year, and talks about bringing the series back began at 20th Century Fox Television with show creators Matt Groening and David X. Cohen. Voice actors Billy West, Katey Segal, and John DiMaggio are all expected to return to the comedy about a frozen pizza boy who wakes up 1000 years in the future. The show has done well on DVD, much like the other cancelled Fox show Family Guy, which was resurrected on that network last year. Ah, the power of TV-on-DVD!
Read More
| Coming Soon


Posted by Wendy Michaels Categories: FOX, American Idol, Rumors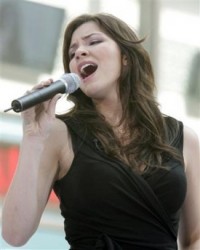 American Idol runner-up, Katharine McPhee, has been talking publicly about her five-year battle with bulimia. According to the songstress, she hit rock-bottom when she was throwing up as many as seven times a day. The damage to her vocal cords could have prevented her from even making it to Idol, but after successfully "making it to Hollywood," she spent three months in group and individual therapy at Los Angeles's Eating Disorder Center of California. According to McPhee, "When I made it onto American Idol, I knew that food – my eating disorder – was the one thing really holding me back. I was binging my whole life away for days at a time…So when I got on the show, I said, 'You know what? I can do well in this competition. Let me give myself a chance and just get a hold of this thing."
People Magazine reports that McPhee has lost 30 lbs., resulting from an approach she learned while at the Eating Disorder Center. Katharine praises the impact of Idol, saying "That's why I say American Idol saved my life, because if I hadn't auditioned I don't think I would have gotten a handle on food."
Read More
| People


Posted by Wendy Michaels Categories: Animation, Comedy, Drama, Late Night, Prime Time, FOX, House, Prison Break, Announcements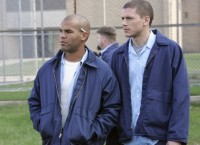 Pencil these into your calendar – the fall premiere info has been set for FOX (subject to change, as nothing about TV programming is ever set in stone…). There are six new primetime shows and an early start date for some returning favorites:
Monday, August 21
8:00 PM Prison Break (Season Premiere)
9:00 PM Vanished (Series Premiere)
Wednesday, August 30
8:00 PM Bones (Season Premiere)
9:00 PM Justice (Series Premiere)
Thursday, August 31
8:00 PM Duets (2-Hour Series Premiere)
Tuesday, September 5
8:00 PM Standoff (Series Premiere)
9:00 PM House (Season Premiere)
Thursday, September 7
8:00 PM 'Til Death (Series Premiere)
8:30 PM Happy Hour (Series Premiere)
9:00 PM Duets (Time Period Premiere)
Friday, September 8
8:00 PM Nanny 911 (Season Premiere)
9:00 PM Duets Results Show (Series Premiere)
Saturday, September 9
8:00 PM Cops (Season Premiere)
8:30 PM Cops (Season Premiere)
9:00 PM America's Most Wanted: America Fights Back (Season Premiere)
Sunday, September 10
8:00 PM The Simpsons (Season Premiere)
8:30 PM American Dad (Season Premiere)
9:00 PM Family Guy (Season Premiere)
9:30 PM The War at Home (Season Premiere)
Saturday, September 16
11:00 PM MADtv (Season Premiere)
Midnight Talk Show With Spike Ferensten (Series Premiere)
Read More
| Zap2it

Posted by Eric Chaloux Categories: Drama, Prime Time, FOX, Talent, News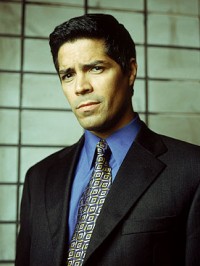 Penelope Ann Miller and Esai Morales are the two latest members to sign on for Fox's new drama Vanished. It's a show based around the strange circumstances surrounding the disappearance of the wife of a prominent Senator and the search for her whereabouts. Miller (Carlito's Way) will play the Senator's first wife, while Morales of NYPD Blue fame will keep his badge and play the leader of the FBI team that will head up the case. You'll also find Joanne Kelly, John Allen Nelson, Gale Harold and Ming-Na on the cast of Vanished. If you like CSI: Crime Scene Investigation you'll probably like Vanished because it's created by the same man Josh Berman. Fox plans to air Vanished Monday nights at 9 PM ET this fall.

Posted by Wendy Michaels Categories: Prime Time, FOX, Prison Break, Talent
The Hollywood Reporter announced that William Fichtner will be joining the cast of Prison Break for season 2. You may remember Fichtner from ABC's short-lived Invasion, or perhaps you've seen him in one of his many film roles (Go, Crash, Black Hawk Down, Contact, among others.) His new gig on Prison Break as a federal agent will have him hunting down the newly escaped Prison Break gang. In case you're drawing a blank about who Fichtner is, take a gander at his pic—"ohhh, that guy." Personally, I had to check out his IMDB profile to realize I had seen him in a lot of different movies.
Posted by Eric Chaloux Categories: Music, ABC, FOX, NBC, American Idol, Oprah Winfrey Show, Talent, The Sopranos, News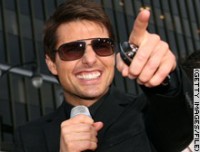 The most powerful celebrity according to Forbes Magazine's Celebrity 100 is Tom Cruise. If that wasn't a downer…I don't know what else is. To make the list Forbes looks at a celebrity's earnings and media appearances over the last 12 months, traditionally June to June.
New members of the Celebrity 100 club this year include the cast of The Sopranos in the ninth spot. U2 was the highest-paid music group on the list. Jerry Seinfeld was the highest-paid comedian, but only the 28th most powerful celebrity. Meanwhile, American Idol stars Simon Cowell (29th) and Ryan Seacrest (88th) made their debuts on the Celebrity 100. Simon's earnings were put at $43 million, Seacrest's at $12 million. And yes, the stars of The Simple Life made the list as Paris Hilton came in at 56th and Nicole Richie snuck in at 95th. Paris' dog didn't make the cut. The 100th spot goes to ABC's star of Extreme Makeover: Home Edition, Ty Pennington.
He's a look at Forbes Magazine Top 10 List:
Tom Cruise, $67 million
The Rolling Stones, $90 million
Oprah Winfrey, $225 million
U2, $110 million
Tiger Woods, $90 million
Steven Spielberg, $332 million
Howard Stern, $302 million
50 Cent, $41 million
Cast of The Sopranos, $52 million
Dan Brown, $88 million
Read More
| Forbes

Posted by Eric Chaloux Categories: Music, FOX, American Idol, Talent, News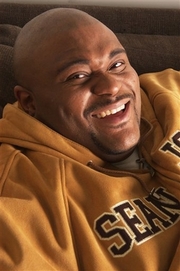 Ruben Studdard. When was the last time you really heard that name? Well the 2003 American Idol winner has been focusing a lot of his time not on music, but on getting his money back. Studdard was just awarded $2 million in his lawsuit against his ex-manager for misappropriating the singer's money and credit cards. He filed suit last year against ex-manager Ronald W. Edwards and Edwards' promotions company, Sez Inc. Studdard only lost about $500,000 dollars, but the judge awarded him $1.5 million in punitive damages.
Selling 2.2 million records can get you a lot, but not everything. According to the AP, this legal issue has been a credit challenge for Studdard and has caused problems for him trying to buy a home.
Read More
| Yahoo!

Posted by Kristen DeLeon Categories: Daytime, Prime Time, Reality, Talk Shows, FOX, Talent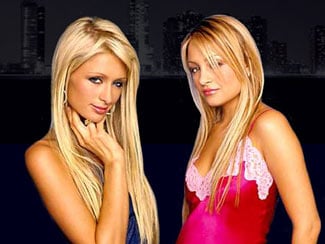 Just this morning on "Live With Regis and Kelly" Paris Hilton was interviewed as a guest on the show. Paris spoke about her relationship with Nicole Richie and how the new season of "The Simple Life" has been changed from the previous seasons, such as the fact that Nicole and Paris are rarely in any of the same scenes together. She told Regis and Kelly that during the new season of the show she and Nicole would be acting as housewives in several different families and they would have to try and tackle all of the things the real wife does throughout a normal day. In one episode Paris and Nicole actually needed to wear pregnancy suits because the wife they were replacing was pregnant. During the interview, Paris told Regis and Kelly that she was also a singer. She claimed that she has always shown an interest in music and she will be putting out a CD that she has been working on for the past year.

Posted by Wendy Michaels Categories: Comedy, Prime Time, Cable, FOX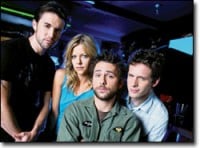 The upcoming second season of "It's Always Sunny in Philadelphia" begins Thursday, June 29th at 10 PM on FX. To give it a boost, the FOX Network will be broadcasting several episodes from the series' first season, beginning tonight, June 11th at 9:30 PM, following Family Guy. The following two Sundays will feature an episode each night as well. FOX is hoping that this additional exposure will give the series a lift in viewership when it begins airing on FX.
The show centers around four friends who own a bar in (where else?) Philly – and received excellent reviews during the first season as an offbeat comedy that took risks. This season, Danny DeVito joins the cast as well. Definitely worth a look if you missed the first season.
© Gear Live Media, LLC. 2007 – User-posted content, unless source is quoted, is licensed under a Creative Commons Public Domain License. Gear Live graphics, logos, designs, page headers, button icons, videos, articles, blogs, forums, scripts and other service names are the trademarks of Gear Live Inc.