Latest Video: FilmCrunch 067: Hairspray, Chuck & Larry, Premonition reviewed
Veronica Santiago and Neil Estep review Hairspray, Chuck & Larry, and Premonition in this episode of FilmCrunch.
Play Video
Posted by Kristen DeLeon Categories: Drama, Prime Time, FOX, House
Yesterday the second season of House started their reruns helping viewers stay connected to the show and draw in the crowd that misses the show during the season. The back-to-back episodes that will be on every Tuesday night really give House-lovers something to get excited over this summer. With the suspenseful ending to the second season it's no wonder why the Fox network wants to keep viewers up to date. The real question is, what will happen to Dr. House next season? Will the team get to save him just like they saved Dr. Foreman earlier on? There is a lot up in the air right now. Another interesting situation is going to be if Dr. Cuddy asks House to father a child with her. She almost asked another doctor at the hospital, but since she and House have gradually gotten closer maybe he's her next pick.
Personally, I don't see House as the fatherly type, and he would need to be more then just a sperm donor because he and Dr. Cuddy work together. Talk about an awkward situation! It kind of makes you wonder what his answer would be if she actually did decide to ask him.
Posted by Zoe Stagg Categories: Reality, FOX, Hell's Kitchen
Finally, a return of the greatest reality show of all time! Gordon Ramsay, British football thug-turned-fancy chef will host the second season of this intense cooking competition. Top Chef, who? While T. C. host Katie Joel stares soullessly at contestants and drones something about "packing your knives," Ramsay will take that knife, threaten you with it, and tell you your risotto is worse than horse manure. Now THAT'S good TV.
This season will pit men against women as contestants brave Mr. Ramsay's…prickly demeanor and cook as if their lives depended on it. The grand prize is the title of Executive Chef at the new Red Rock Casino Resort and Spa in Las Vegas- that is, if anyone survives.
Hell's Kitchen is Divine.
Posted by Eric Chaloux Categories: CBS, FOX, NBC, WB, Arrested Development, West Wing, The, Cancellations, Internet, Ratings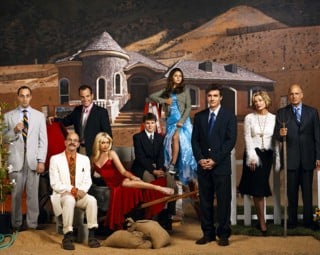 The new summer season is about to take over the steamy airwaves. As we laugh, cry and look for the remote while watching these new shows it will give us sometime to think about what's on the horizon. A lot of shows won't be back this fall.
Here's what MSNBC has as the Top 5 shows they'll miss.
Arrested Development
Alias
The West Wing
Everwood
That '70s Show

A lot of big names are not on their Top 5 list. Some of those obvious ones are Will & Grace, Malcolm in the Middle and the Bernie Mac Show. I'm not that heartbroken over a season without Hope & Faith and Joey.
Read More
| MSNBC
Posted by Abby Rose Dalto Categories: Prime Time, FOX, Hell's Kitchen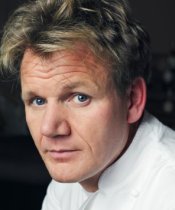 The second season of Hell's Kitchen is set to premiere June 12 on FOX and it couldn't be any sooner after the season finale of Bravo's watered-down Top Chef. Twelve aspiring chefs will compete for the opportunity to operate their own restaurant at the Red Rock Casino Resort Spa in Las Vegas.
Last season's winner was Michael Wray, a 27-year-old chef who…oh who are we kidding, no one really cares about the cast of anonymous punching bags disguised as contestants. The truth is, those of us who tune into Hell's Kitchen do so for its brutally honest host, British chef Gordon Ramsay. He makes American Idol's Simon Cowell seem like Mr. Rogers.
Watching the fury Chef Ramsay unleashes upon the contestants is somewhat like watching a Weather Channel documentary on tornados. You're appalled at the carnage and destruction, but at the same time you just can't look away. Most of all you're relieved that it isn't happening to you and that is what makes Hell's Kitchen damn good television.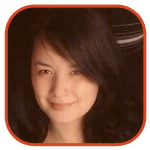 Posted by Veronica Santiago Categories: Prime Time, Reality, FOX, HBO, Entourage
Yes—it's only been about a week since the main season finales (I'm not counting the yet-to-air Apprentice finale) and I have to admit that I'm feeling a little off. With all this time on my hands, I am faced with two major questions in my life: Is there anything for me to watch this summer… and without TV, do I really have a life? If you are like me and are dreading answering the latter, I have some possible suggestions for you. While there may not a plethora of offerings to keep my summer filled, I do have a few shows that will keep a few of my nights occupied. All these shows were things that I discovered last summer, so I'm anxious to see if I can uncover a few more golden nuggets this year:
Click to continue reading Three Shows I'm Looking Forward To This Summer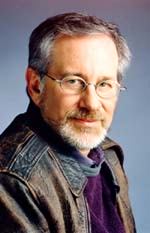 Next season Burnett and Spielberg join forces "ON THE LOT" to give aspiring filmmakers the shot of a lifetime. FOX will capture it as it happens. The next big filmmaker will be born before our eyes. Out of just 16 undiscovered talents, the finalists will film their way to Hollywood and get their work produced. Each team will create a short film from the selected genre of the week. While critiqued by a live audience, they'll have to manage crunches, overcome financial constraints, and deal with the chaos of the filmmaking business. They'll have the usual lineup of judges, but we the public will get a shot at them too. Will this be the next big hit or will we tire of the same old reality make-it-big format? If they don't get it right, we the public will be ready to kick them "off the lot!"
Read More
| Reality TV Magazine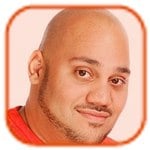 Posted by Andru Edwards Categories: Music, Reality, Specials, FOX, American Idol, Talent
It took a few months, but the man that Simon passed up during the auditions turned it around and made a believer out of a nation. Taylor Hicks has become your newest American Idol. In a two-hour finale that went a bit over it's allotted time (causing me to watch the clock intently, hoping my DVR had at least caught the announcement of the winner) we saw the Idol contestants sing together, and a few of them even sang duets with the likes of Live, Mary J. Blige, Toni Braxton, and Meatloaf. Speaking of which, we are unsure as to who we felt did worse…Meatloaf looked like he was having a seizure, while Toni Braxton looked like she wanted to sex Taylor up, and sounded absolutely dreadful. Prince even made an appearance, performing a song on his own.
Of course, the best celebrity moment happened when Clay Aiken walked out and freaked out one of the early Idol contestants. Just golden. In the end, Taylor Hicks walked away with the American Idol title, and Katharine McPhee walked away with a well-deserved second place. It will be interesting to see if Taylor follows Kelly Clarkson and Carrie Underwood to superstardom, or if he fades into obscurity like Ruben Studdard and Fantasia. For now, congrats Taylor. You deserve it.
(You can find all the American Idol 5 posts here.)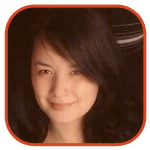 Posted by Veronica Santiago Categories: Prime Time, Reality, FOX, American Idol, Features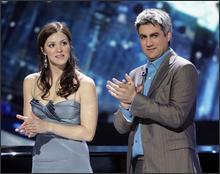 Drum roll, please! After endless weeks of competition, tonight came down to—as USA Today put it best—Gray vs. Anatomy. The contestants were armed with three songs tonight—two from their Idol past and a original song that may eventually be recorded by the winner. Would Taylor's soulful style resonate with people outside the southern states and those without a touch of gray? Would Katharine's youthful voice and pretty face be able to branch out beyond the West Coast? For the last time this season—read on!!
Click to continue reading American Idol 5: The Final Showdown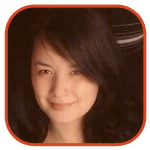 Posted by Veronica Santiago Categories: Prime Time, Reality, FOX, American Idol, Features
The more songs the contestants are forced to sing, the closer we must be to the end of the season. With only three contestants left—it was down to three songs each tonight. The first one selected by legendary producer Clive Davis, the second by the judges and the third song chosen by the contestants. With more opportunities to sing give them more chances to fail? Read on!
Click to continue reading American Idol 5: The Final Three
Posted by Rhys Alexander Categories: FOX, American Idol, News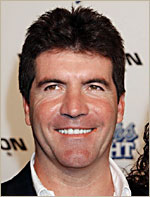 Always popular in the press, news reports regarding American Idol have absolutely exploded, with new developments on the way and the finale so near. But don't worry, we've done the hard work for you. There's no need for you to spend hours combing the Internet; just enjoy the massive selection of Idol tidbits below.
Whew!
© Gear Live Media, LLC. 2007 – User-posted content, unless source is quoted, is licensed under a Creative Commons Public Domain License. Gear Live graphics, logos, designs, page headers, button icons, videos, articles, blogs, forums, scripts and other service names are the trademarks of Gear Live Inc.