Latest Video: FilmCrunch 067: Hairspray, Chuck & Larry, Premonition reviewed
Veronica Santiago and Neil Estep review Hairspray, Chuck & Larry, and Premonition in this episode of FilmCrunch.
Play Video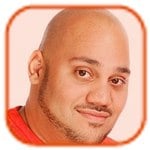 Posted by Andru Edwards Categories: Comedy, Drama, Netflix, Netflix Original, Features, Gossip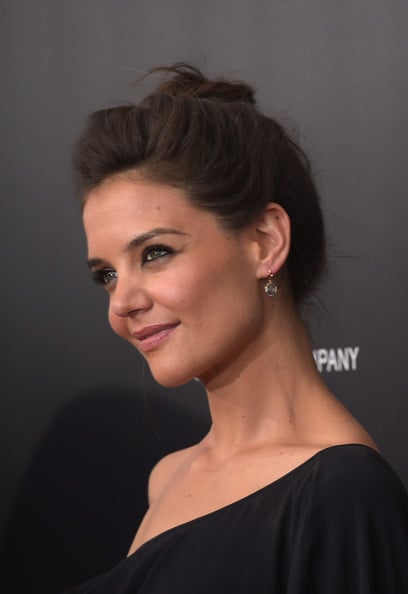 Katie Holmes almost took the lead role in Orange is the New Black.
The former Dawson's Creek star was approached by creator Jenji Kohan to play Piper Chapman - the bisexual drug-smuggling prisoner played by Taylor Schilling - in the Netflix drama but turned it down because she had other commitments.
"I'm a big fan of hers. You know, I met with her. [Katie] had other things to do. And also in the beginning, no one knew what this was," Jenji told E! Online.
While she initially turned down the program, the cast of the drama would love Katie to make a guest appearance on the show. When asked who Katie could play, Taylor said, "[Katie] could be friends with Lorna or like Lorna's Boston sister."
And Kate Mulgrew - who plays Red - joked the brunette beauty would have to be careful if she did end up behind bars at Litchfield Prison: "She better watch herself. Pretty girls have to watch out in prison."
Click to continue reading Katie Holmes Almost Landed 'OITNB' Role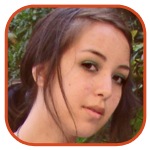 Posted by Robin Paulson Categories: Comedy, Late Night, NBC, Saturday Night Live, Features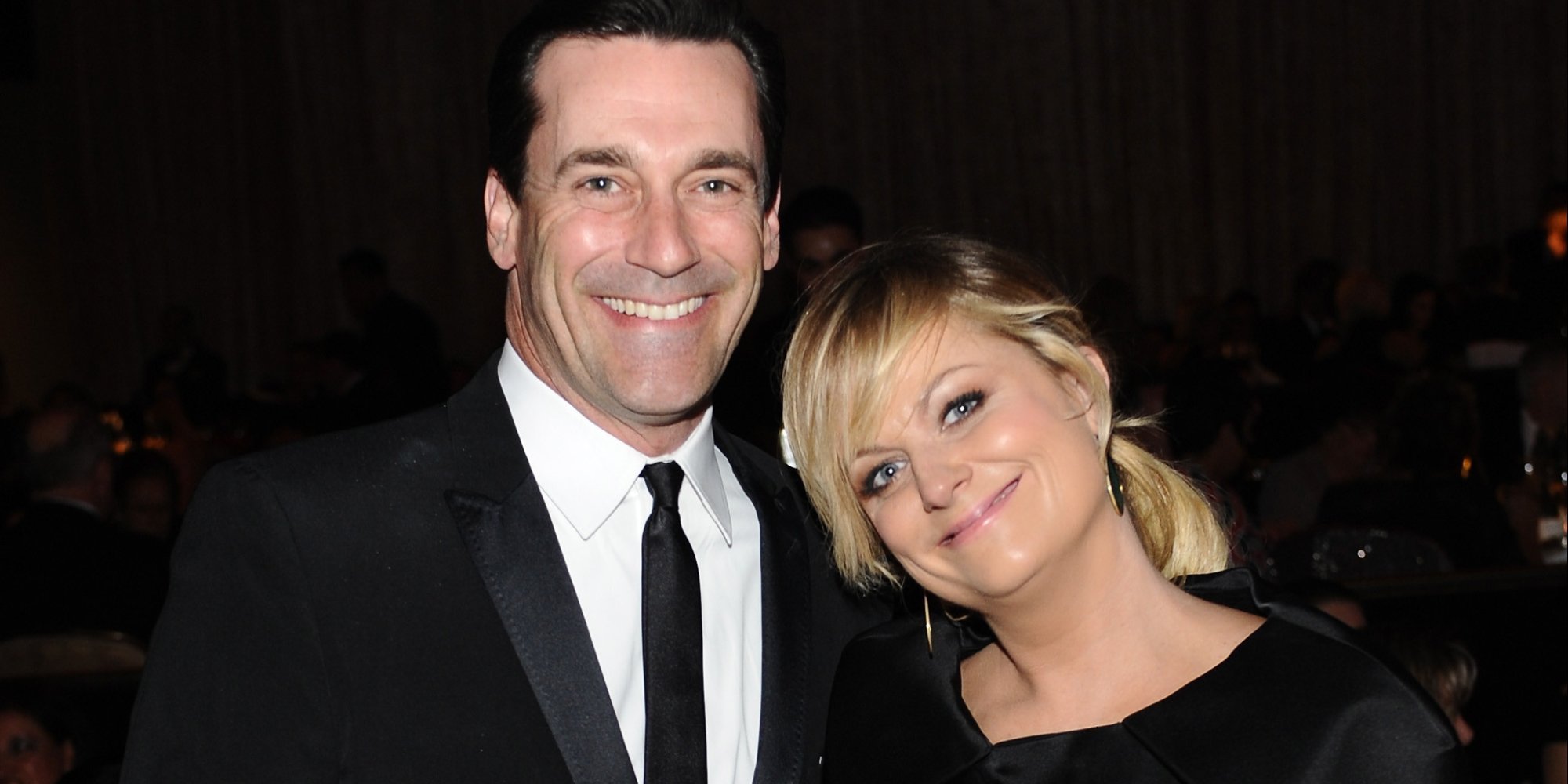 "I was due the next day. So it's my first kid, I'm in a Mad Men outfit, I turn to everybody and I hysterically start crying, and a really pregnant woman crying is terrifying. So, juicy tears just like squirting out of my eyes. And it was like the punch line to a joke, it's like, my doctor just died and I'm due tomorrow. And Jon Hamm, who I am just getting to know, comes over and puts his hands on my shoulder and is like, 'This is a really important show for me. I'm gonna need you to get your s*** together.' And I laughed so hard, I probably peed myself – I believe that going through crying to laughing adds like five years to your life."
- Amy Poehler recounts in her memoir how Jon Hamm helped her get through her first pregnancy on Saturday Night Live.
(Make sure to check out our other notable quotes.)
Read More
| Vulture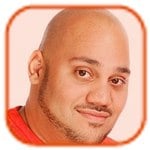 Posted by Andru Edwards Categories: Comedy, Late Night, Talk Shows, CBS, Features, Gossip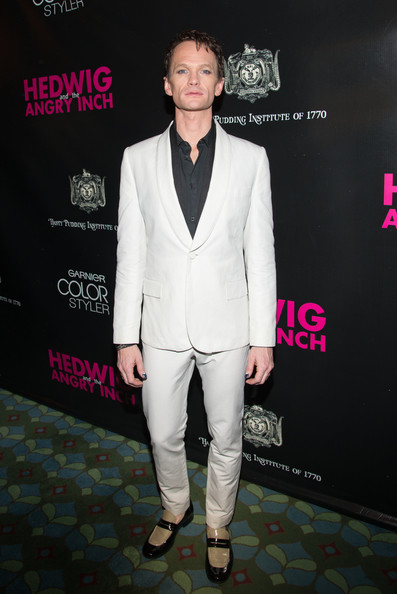 Neil Patrick Harris was asked to present The Late Show.
The How I Met Your Mother actor - who raises twins Harper and Gideon, three, with partner David Burtka - was asked to replace David Letterman on the nightly talk show and even got as far as meeting with CBS executives to discuss the opportunity.
"They called me in and sat me down and asked if that would be something that I would be interested in doing," he said. However, despite the lucrative offer, the 40-year-old actor turned down the job as he worried about getting "bored" and wanted more flexible working.
"In that instance I felt like I knew what my skill sets were. I was surprised that he pitched me that idea, and I sort of sat for a minute with it and told him the things that concerned me about the longevity of that kind of gig. I would get bored of the repetition fast, and the structure is so set that I don't have any interest in doing monologue, commercial, sketch, guest, guest, musical act, good night," he said on The Howard Stern Show.
Click to continue reading Neil Patrick Harris Approached for 'Late Show'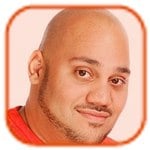 Posted by Andru Edwards Categories: Drama, Prime Time, Sci-Fi/Horror, NBC, Heroes, Announcements, Features, Gossip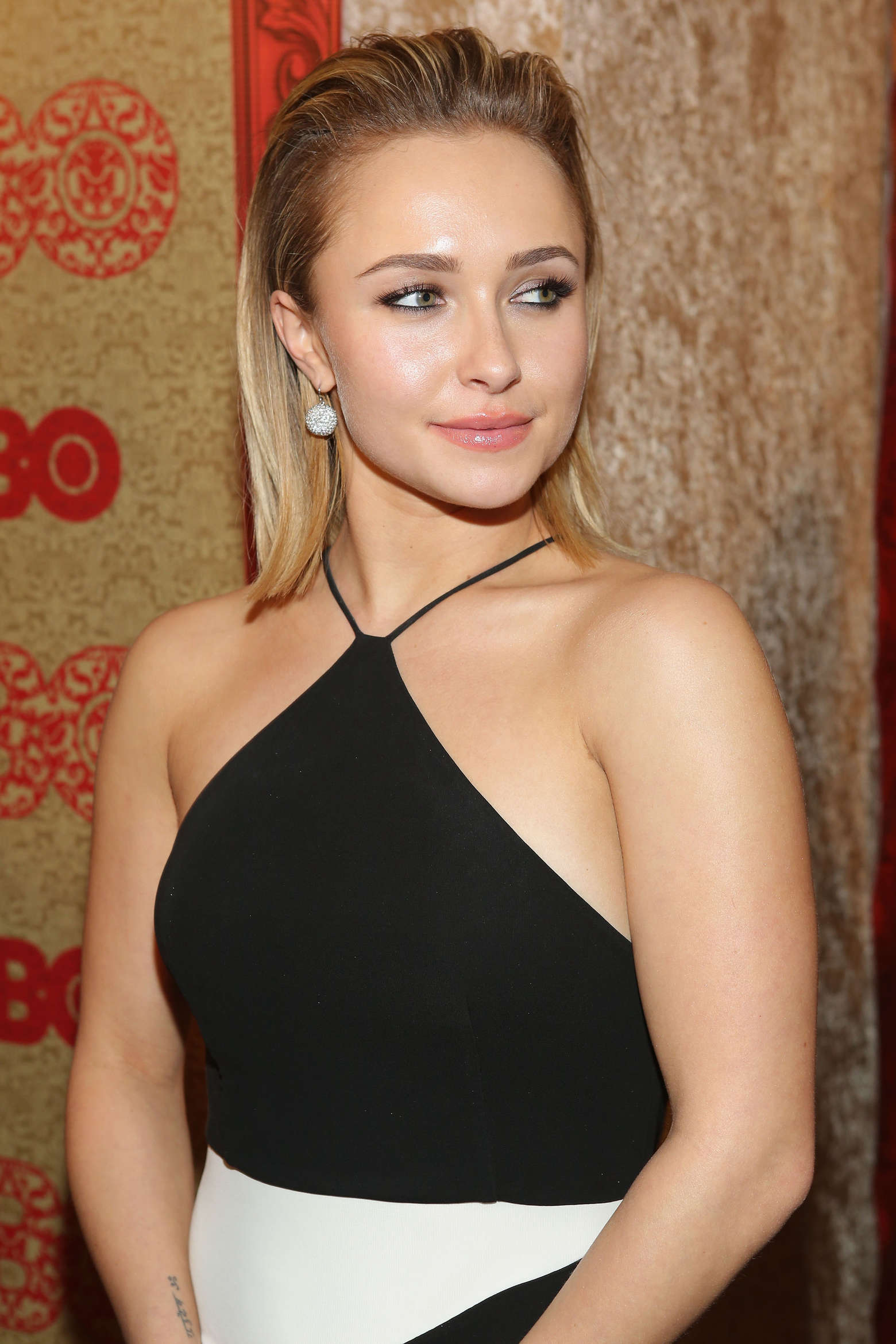 Hayden Panettiere was "shocked" to find out about the new Heroes series.
The 24-year-old actress - who played teen cheerleader Claire Bennet from 2006-2010 in the original show - has not been asked to join the recently-announced miniseries Heroes: Reborn and only found out about the project from a family member.
"It was a shock to me. In fact, I believe I became privy to that through my cousin. She sent me a text message and told me about it. I mean, we had nothing, nothing to do with it. It will definitely be interesting to see how they reinvent that."
The Nashville actress - who is engaged to boxer Wladimir Klitschko - has mixed feelings about the new show, and hopes not to see anyone taking over the role of Claire: "It's a little bit of an interesting feeling because you go, 'That was our show, our home, our family,' something that we had a major part in creating. I mean, I hope that they don't have somebody else playing our characters, hat would be a little dagger in the heart. But, you never know. I wish them success in it, for sure."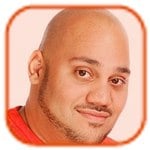 Posted by Andru Edwards Categories: Comedy, Drama, Prime Time, HBO, Features
Lena Dunham writes Girls when she's listening to Taylor Swift.
The writer and star of the huge HBO drama always puts her friend's records - famous for their tracks lamenting lost loves - when she's thinking of ideas for the show.
"She writes her own destiny in a way which is very unusual, especially for a young woman in the world of pop music. I wrote half of the first season of Girls listening to her Speak Now album and wrote much of the third season listening to Red," Lena said.
Lena, 27, is proud to call Taylor, 24, a friend and says she is always asking her for advice because she is very wise: "Taylor is a good friend of mine. I call her and text her all time. She helps me be stronger and make better decisions. She has amazing creative instincts. She's really a proponent of not feeling pressure from anybody else and recognizing that you have a better connection to what your 'brand' is than anybody else."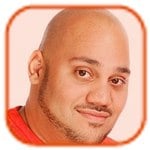 Posted by Andru Edwards Categories: Daytime, Prime Time, Sci-Fi/Horror, Talk Shows, CBS, FX, Features, Gossip
Lea Michele wants a role on American Horror Story.
The actress is gearing up to film the final season of Glee and intends to remain loyal to show creator Ryan Murphy as long as he wants her to play uptight Rachel Berry - but would happily jump ship to his other pet project for its upcoming carnival-themed series four.
When quizzed whether there might be a Rachel spin-off in the works, Lea remained coy and told chat show host Ellen DeGeneres, "I come from Broadway and on Broadway you stay in a show and that's it. You make it your home. So for me, I like the schedule, I like the routine, and I love Ryan and I love Rachel Berry. So I'll be Rachel singing in a senior citizens home for everyone. I've literally have said before that I will work for Ryan Murphy for the rest of my life. Unless he wants to put me on American Horror Story, I know what the theme is for next year and I'm in if he'll have me at least maybe for one episode. Let's start that campaign right now actually!"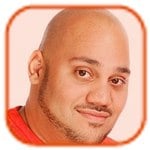 Posted by Andru Edwards Categories: Comedy, Late Night, Talk Shows, NBC, Features
Lena Dunham's mother wants her to marry Jimmy Fallon.
The Girls star has a "great boyfriend" in Fun. guitarist Jack Antoff but she admitted her mom has always had a secret hope that she would tie the knot with the late night talk show host, though he is already happily settled with wife, Nancy Juvonen and their eight-month-old daughter Winnie Rose.
Click to continue reading Lena Dunham's Mother Wanted Her to Marry Jimmy Fallon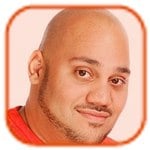 Posted by Andru Edwards Categories: Drama, Prime Time, Sci-Fi/Horror, UPN, WB, Features, Gossip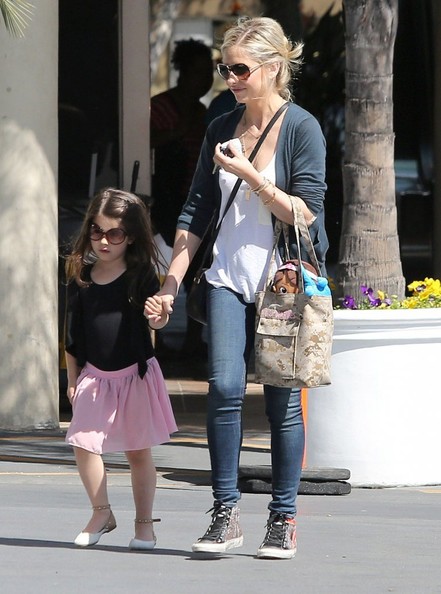 Sarah Michelle Gellar thinks she's too old to star in a Buffy the Vampire Slayer movie.
The 36-year-old actress, who played teen heroine Buffy Summers in the sci-fi TV series between 1997 and 2003, doesn't foresee her classic TV show spawning a movie spin-off like Veronica Mars as she worries she wouldn't be able to pull off the daring martial arts stunts now she's older.
"I'm a little old now. I feel like Buffy would have a wooden stake walker. I'm not quite sure how that would work," she said.
The Crazy Ones star also admits she has her reservations about a big-screen adaptation of the series as Buffy originally started out as a critically panned, camp 1992 horror movie starring Kristy Swanson. Buffy was [already] a movie. See, I think people forget that. Buffy was a movie first, and I don't know if you guys know this, but it didn't really work! I see you laughing at me over there, but it kind of didn't work. We spent our whole first year or two apologizing for the movie. So, I think it would be an incredibly different pressure," she explained.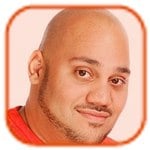 Posted by Andru Edwards Categories: Prime Time, Reality, Sports, ABC, Cable, Dancing With The Stars, Features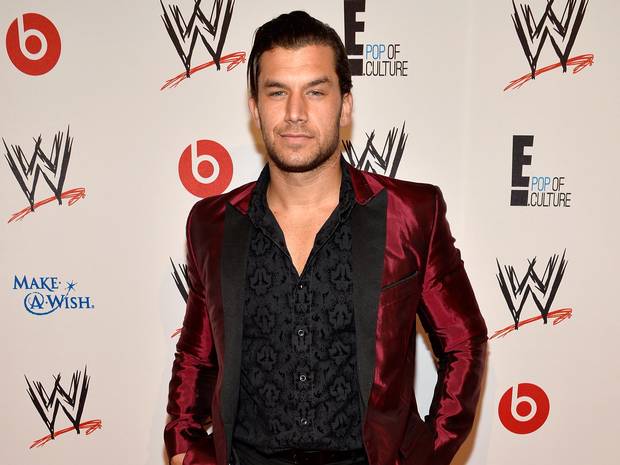 WWE Superstar Fandango wants to be a contestant on Dancing with the Stars.
The 32-year-old wrestler is a fan of the program and if the opportunity arose to compete on the ballroom show he'd jump at the chance. Fandango - who uses ballroom dance moves in the ring and is always accompanied by his "dancing partner" Summer Rae - first got into the series when fellow WWE Superstar Chris Jericho competed on it in 2011. When asked if he'd like to compete on the series, Fandango told BANG Showbiz, "I would like to give it a go, I just need the right partner - maybe a lingerie model! I've watched Dancing with the Stars, I watched when Chris Jericho was on it, I think it's cool. It's always cool to see the stars - whether they're a football player or an actor, an actress, a model, whatever - put into that situation of crunch training to try and win the show. How they deal with the pressures and their egos of not being really good at it is interesting to see."
Click to continue reading Fandango Wants to Compete on 'DWTS'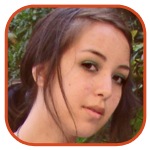 Posted by Robin Paulson Categories: Comedy, Prime Time, NBC, Features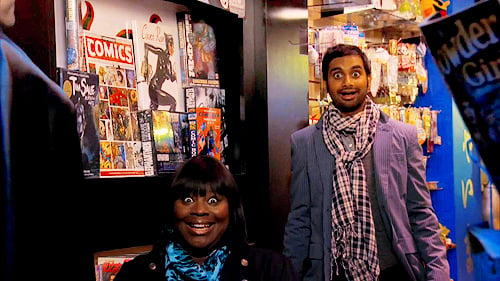 "Aziz is the busiest man in Hollywood. I don't have time to go get massages with Aziz and he doesn't have time to get mimosas with me... So no, we don't have Donna and Tom's relationship. I don't think there's anyone who has Donna and Tom's relationship."
- Parks and Recreation actress Retta reveals that unfortunately due to her co-star Aziz Ansari's hectic schedule, they don't spend as much time together off screen as their characters do in the NBC comedy.
(Make sure to check out our other notable quotes.)
Read More
| People

© Gear Live Media, LLC. 2007 – User-posted content, unless source is quoted, is licensed under a Creative Commons Public Domain License. Gear Live graphics, logos, designs, page headers, button icons, videos, articles, blogs, forums, scripts and other service names are the trademarks of Gear Live Inc.