Latest Video: FilmCrunch 067: Hairspray, Chuck & Larry, Premonition reviewed
Veronica Santiago and Neil Estep review Hairspray, Chuck & Larry, and Premonition in this episode of FilmCrunch.
Play Video

Posted by Wendy Michaels Categories: Drama, Prime Time, ABC, Grey's Anatomy, Gossip, Rumors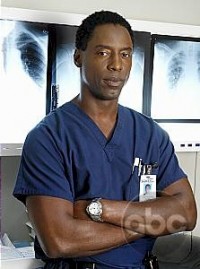 Could someone shut this guy up already? I mean, really, everytime he opens his mouth it's a giant mistake. I'm speaking (of course) about Isaiah Washington, who is now claiming that Grey's Anatomy co-star T.R. Knight should have been axed instead of Washington. Wow, that's a bold claim that doesn't even hold any water. So, by now you know that Washington made a homophobic remark about T.R. Knight and that's how this whole drama began—he got in a fight with Patrick Dempsey, things cooled down… then he opened his big yapper at the Golden Globes and got himself into trouble all over again. ABC made him jump through hoops to redeem himself, but apparently it wasn't enough because the actor eventually got the boot from the hit drama. In an interview with the Houston Chronicle, Washington said, "They fired the wrong guy." How does he figure that? Well, he thinks T.R. made a mountain out of the situation so that he could get more screen time and bump up his salary. He also maintains that, he "used the word during a disagreement with Patrick. I apologized for that. We shook hands and went back to work." Will Washington find work after this incident? For starters, he should try hiring a good PR person and taking a vow of silence.
Read More
| Yahoo! News


Posted by Wendy Michaels Categories: Daytime, Games, CBS, Gossip, Rumors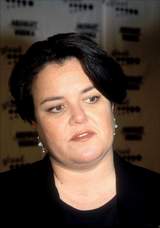 Well, it's been rumored that Rosie O'Donnell may take over for Bob Barker on The Price is Right, but Bob himself confirmed during Friday's Daytime Emmy awards that a meeting is in the works. Bob said, "I believe they're going to have a meeting with Rosie. She knows the show. There's no doubt in my mind she could do the show." Wow, what about the other Price hopefuls, Todd Newton, George Hamilton and Mark Steines? The search landed these three in the finals, but seems CBS is dragging its heels and O'Donnell is coming in as a late entry. Question is, will she win the coveted game show hosting gig? Given her loud mouth and strong views (no pun intended for The View, but hey, it works), you'd think she wouldn't be a very popular choice. Then again, what better job to keep her quiet than a game show? She has to stick to the job at hand, with no opportunity for political discussions or room to view her opinions. It may just be the perfect job for her. Will viewers tune in? Given Barker's departure, it seems that any replacement is going to take some getting used to. Stay tuned to see how Rosie's "meeting" went. Given that Bob's last show just aired, CBS had better get things in gear and find a new host.
Read More
| People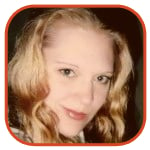 Posted by K.C. Morgan Categories: Talent, Gossip, News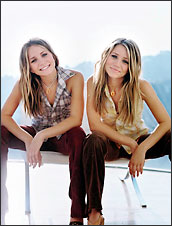 Mary-Kate and Ashley Olsen turned 21 Thursday, a milestone birthday for the famous former child stars. Though they still have a huge fan base, much of it springing from the tween and teen set (not to mention a host of men who just love the way they look), the well-known identical twins have been seen less and less in movies and TV and more and more in tabloids. Are they quickly heading down a darkened path of former child stardom, the road many other actors have trod? Not every child actor fades into obscurity – just look at former wild child Drew Barrymore, who was famous tabloid fodder for drug abuse problems and a score of other antics when she was 19. Today, Barrymore is one of Hollywood's more bankable stars. Or will Mary-Kate and Ashley end up like the Gabor sisters twenty years from now – older, famous, and still sisters, but no one can remember how they got famous in the first place?
Read More
| LA Times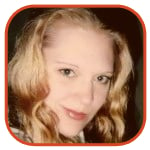 Posted by K.C. Morgan Categories: Talent, Gossip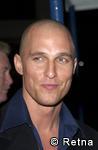 People magazine has named Matthew McConaughey "Bachelor of the Year." He's pictured on the cover, wearing his trademark smile and little else (because if women are looking at McConaughey, they'd rather see him shirtless). The actor says he doesn't follow a particular exercise regimen – perhaps good looks just come naturally to the Failure to Launch star? When it comes to the ladies, McConaughey is looking for a combination of "hotness and humor," though he says any woman with a good sense of humor is hot. The 37-year-old isn't just hot, he's single. After his People interview, the world's female comediennes will surely make a play for this Hollywood hunk.
Read More
| Yahoo News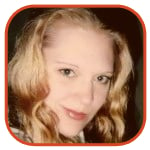 Posted by K.C. Morgan Categories: Music, FOX, American Idol, Talent, Gossip, News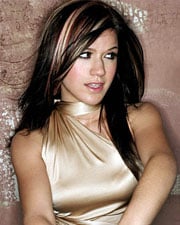 Kelly Clarkson, who was first introduced to the public as a contestant on a brand-new FOX show called American Idol, canceled her summer concert on Thursday. Clarkson has recently had problems with her record label and her manager, and says "touring is just too much too soon." The real problem is not in Kelly's reluctance to continue, however, but in the reluctance of her fans to purchase tickets. Clarkson booked several huge venues for the upcoming tour, and seats are not selling. Instead of scaling back on the dates and perhaps moving Clarkson from large arenas to more intimate settings, the entire summer tour has gone out the window. Will all the media attention and subsequent fall of her tour be enough to end Clarkson's promising post-Idol career? Not hardly. Kelly Clarkson has one thing many pop divas of today lack: the courage to stick.
Read More
| TV Guide


Posted by Wendy Michaels Categories: Music, Prime Time, Reality, FOX, American Idol, Gossip, Rumors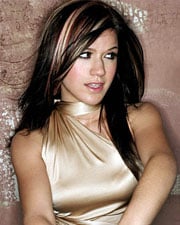 The original American Idol, Kelly Clarkson, fired manager Jeff Kwatinetz today. The firing comes amid her disagreement with her record label, who are more intent on churning out cookie-cutter pop songs than letting the budding artist write her own material. Her upcoming third album, My December, has been a hot topic because of the disagreement between Clarkson and RCA chairman Clive Davis. Her Elle magazine cover story hit the newsstands today as well, with Kwatinetz commenting that "They don't want her to be a songwriter. They just want her to shut up and sing. They want her to stay their little American Idol." Clarkson added, "I could give a crap about being a star. I've always just wanted to sing and write." At this point, you'd think Clive Davis would lay off Clarkson and focus on the newest American Idol. After all, Clarkson has proven that she can sell records and her upcoming release is likely to fly off of the shelves too. My December is scheduled for release on June 26.
Read More
| Reality TV World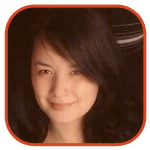 Posted by Veronica Santiago Categories: Gossip, News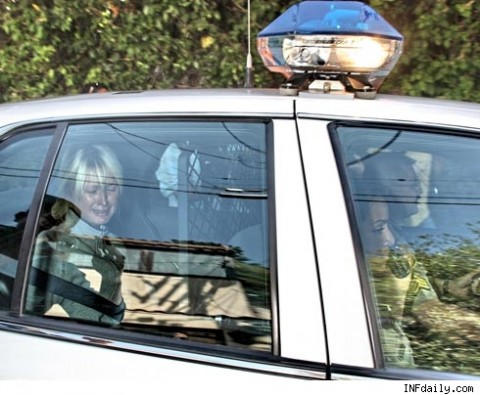 For the record: I really do hate doing stories on Paris Hilton...but having initially reported on her early release, I feel obligated to report on the ever-changing updates. That, and I thoroughly enjoyed seeing the pictures of her crying today.
With only a comfortable 24 hours at home, Paris Hilton was sent screaming from court this morning as she was ordered back into jail. Angered that Hilton had been transferred out of the facility, Judge Michael Sauer demanded that she reappear in court today. Unlike her original trip to jail, Paris' ride to the courthouse consisted of a comfy backseat in a police vehicle.
It is still not known what medical problems prompted her early release, but Sauer ordered that Paris serve out the rest of her 45-day sentence in lock-up. More news likely to come…
Read More
| People


Posted by Wendy Michaels Categories: Drama, Prime Time, ABC, Gossip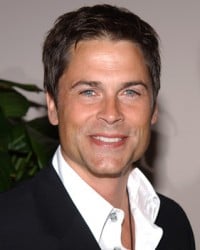 I just had to comment on this Rob Lowe news because just a couple of days ago I was noting how this man never ages. I've been catching up on some DVR recordings of Brothers & Sisters and noted how great Lowe looks. I was a fan back in the St. Elmo's Fire days, and not much has changed since. I dare you to find anyone better—male or female—that looks better than Rob Lowe on High Def! He's certainly tapped into the fountain of youth, and he is magnificent on Brothers & Sisters. But anyway, enough about his smoldering good looks. Sigh… seems he's got a killer golf game too. He was participating in a celebrity golf tournament in Iowa when he hit a passing bird during a shot on the fourth hole. He pegged the goldfinch and dropped the ball within 50 yards of the green. Of course, Lowe quipped, "That's my birdie. That's unbelievable. Who comes here and kills the state bird? Only me." Gotta love him. Even if he is a bird killer.
Read More
| Yahoo! News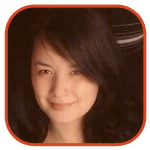 Posted by Veronica Santiago Categories: Drama, Prime Time, ABC, Grey's Anatomy, Gossip, News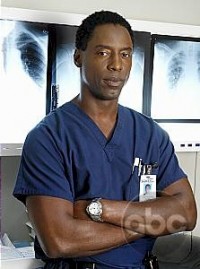 After weeks of nail-biting—and some indifference—we now know the fates of Dr. Preston Burke and George O'Malley. After a long delay, ABC has finally renewed T.R. Knight's contract while opting to cut Isaiah Washington from Grey's Anatomy. The two actors had been in the middle of a heated controversy since Isaiah used a homophobic slur in reference to Knight.
Despite a recent public-service announcement taped by Washington (the commercial touting tolerance aired during a re-run), the act of contrition was apparently all in vain. The actors and crew were told of the casting decision late tonight.
Either too angry or lazy to come up with something original, Isaiah Washington released this statement through his publicist:
""I'm mad as hell and I'm not going to take it any more."
Read More
| People


Posted by Wendy Michaels Categories: Reality, Cable, Gossip, Rumors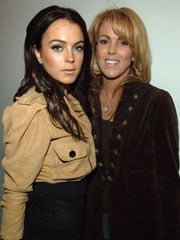 In light of all of the Paris Hilton news today, I'm taking a break from the hubbub about the latest starlet's scandal and instead turning my attention to one of young Hollywood's moms. Dina Lohan, who I recently reported was trying to get an E! reality show about exploiting… er, I mean "managing"... the other younger Lohan kids, has made headlines for a bit of fibbing. When mama Lohan first came on the scene, she claimed that she used to be a Radio City Music Hall Rockette—and forever more, that's how she was referred to in magazine articles and bios. But it seems she never kicked with the famous dancers. I'm curious, however, why it took so long to figure out that she was lying? You would have thought that someone would have called her on this ages ago. Anyway, The Post reports that their contact with Radio City turned up no record of Dina Lohan (or her maiden name) ever gracing the Rockette lineup. Apparently, she's also claimed to have acted on Broadway and appeared in commercials. Guess what? No truth in those claims either. Ruh-roh. Looks like someone has been padding their resume!
Read More
| NY Post

© Gear Live Media, LLC. 2007 – User-posted content, unless source is quoted, is licensed under a Creative Commons Public Domain License. Gear Live graphics, logos, designs, page headers, button icons, videos, articles, blogs, forums, scripts and other service names are the trademarks of Gear Live Inc.