Latest Video: FilmCrunch 067: Hairspray, Chuck & Larry, Premonition reviewed
Veronica Santiago and Neil Estep review Hairspray, Chuck & Larry, and Premonition in this episode of FilmCrunch.
Play Video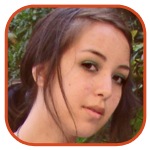 Posted by Robin Paulson Categories: Action, Comedy, Drama, Prime Time, ABC, Cable, CBS, FX, NBC, The CW, DVR, Editorial, HDTV, News, Ratings, Renewals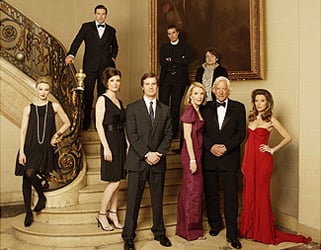 Thanks to tape recorders, DVR, video on demand, webcasts, and more, statistics have revealed that not only have the 27 series that premiered last year bombed, but nearly 9% of prime time viewers went M.I.A. since last year.
Okay, okay, so maybe it's not completely technology's fault. After all, studios do allow their episodes to be streamed online, and yeah, there was that little itty-bitty writer's strike that went on for 100 days. Either way, network executives are always battling TiVo/DVR systems, although no one knows for sure just why they stream their own episodes online. Thankfully, they haven't given up on us. Instead, they're getting a bit more creative.
Click to continue reading Technology Battles Primetime, Networks Don't Give Up
Read More
| Canadian Press/Google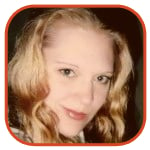 Posted by K.C. Morgan Categories: Animation, Sci-Fi/Horror, DVD, HDTV, Video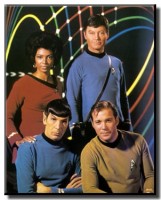 Highly original and ground-breaking in its day, Star Trek offered viewers a glimpse of the possible future. Now, it is the future…and Trek is offering viewers a glimpse of what the series might have been if it were made today.
In a new HD DVD set, season one of The Original Series is being released to the public with digitally enhanced footage. Here's the problem: true Trekkies don't want anything digitally remastered or updated. The perfection is in the purity. The exterior special effects features on TOS were updated and enhanced with CGI technology. In some scenes, entire ships were replaced by digital effects.
The new additions look great and may help re-introduce younger generations to this old favorite, but some die-hard Trekkies will no doubt be up in arms over any change, no matter how great-looking.
Read More
| LA Times


Posted by David L. Williams Categories: Action, Sci-Fi/Horror, NBC, Lost, Editorial, Features, HDTV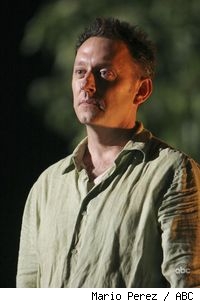 Another week, another very cool and dark episode of Lost. Perhaps the greatest accomplishment of this episode is that it redeemed, be it ever so slightly, the miserable mess that was Tricia Tanka is Dead (or something close to that; I'm so annoyed with that episode I don't even want to go look it up) by showing us that Roger Workman is really Ben's father. It was a creepy episode, with thankfully lots of Locke and Ben, and, of course, lots of awesome things. Shall I name 5?
It's Still Super Dark - Last week was a very dark episode, not just dark for Lost, but dark for prime time network TV in general. Now, true, I don't watch the approximately eight million television shows that deal with an elite group of crime fighting professionals that set out to stop a surprising number of serial killers, so I can't say for sure that Lost is the darkest show on TV,
however
, this week's episode started with a woman dying in childbirth, featured a father who told his son (the young, Harry Potter-ish Ben) that this was Ben's fault, and went on to include a father killing his son, a foreboding cabin in the woods, the death of several people at once in a "purge," and, finally, a mass grave.
ABC's owned by Disney. Just to remind you. The fact that Disney's allowing this kind of darkness, that's pretty awesome.
Ben's "Psycho" - No, I'm not saying that Benjamin Linus is psychotic; I'm saying that in Jacob's cabin he was doing quite a reenactment of Anthony Perkins talking to his "mother" in the movie Psycho. But this was something different and equally as spooky. He was utterly convincing, I mean, he really seemed to believe somebody was there. Is Ben crazy? Well, that's possible. Somebody who's been on that island for so long, never knew his mother, killed his father ... would you really be surprised if a guy like that snapped? Is Ben lying? Well, that's possible too. Ben's been lying since we met him, strung up in one of Rousseau's traps. He could have easily staged this elaborate ruse of Jacob's cabin in order to scare Locke or anybody else who questions Ben back into submission. From the moment Ben brought Locke into that cabin until the poltergeist-like barrage that sent both of them running out, that was a supremely creepy scene. In a word: awesome.
Click to continue reading Lost: The Man Behind the Curtain - David's Top Five of Awesomeness

Posted by Wendy Michaels Categories: Sports, HDTV, Ratings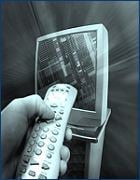 This one floored me. Is the Super Bowl so important an event that people need to rush out and buy a bigger TV? Does a larger TV enhance the action of the big game? Or is this just an excuse for people to upgrade their screen size?
According to a survey by the Retail Advertising and Marketing Association (RAMA), approximately 2.5 million consumers are planning on making an upgrade for Super Bowl Sunday. This number is an increase over the 1.7 million who planned to buy a new TV last year. To put it into perspective, over 100 million people are expected to watch the Super Bowl. Why buy a newer, bigger screen? Why, to have only the best Super Bowl party. Ever. To support the buying spree, retailers, such as Best Buy, are offering interest-free financing and delivery in time for the big game. So hurry on out folks and pick up a giant flat-panel for yourself.
Read More
| Reuters


Posted by Wendy Michaels Categories: Daytime, Talk Shows, NBC, HDTV, Internet, News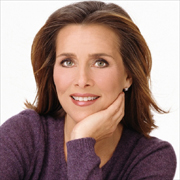 Meredith Vieira woke up a little earlier than usual this morning to start her new gig on the Today show. While I was only able to catch about a half hour of the program, I'd say she's off to a great start; Internet reviews agree, saying that Vieira had a solid debut. She seemed at ease and comfortable in her surroundings. She's by no means a newbie at this sort of thing, but she does have big high heels to fill following Katie Couric's departure. Her rapport with the rest of the Today show gang, her ability to handle tough news, as well as interject levity and silliness when necessary, all bode well for Today and its ratings. She has pretty wide appeal and I'm sure saying things like she felt "like it's the first day of school and I'm sitting next to the cutest guy" (referring to Matt Lauer) will make her a welcome morning addition.
Today also revealed its studio, all shiny and cool for their venture into high-def. Bright and modern, the colors and furniture are sure to "pop" for high-def viewers.
Read More
| CNN


Posted by Wendy Michaels Categories: Comedy, Drama, Prime Time, ABC, CBS, FOX, NBC, UPN, WB, Cancellations, HDTV

Website Brilliant But Cancelled is offering visitors the chance to vote on which new series they think will get the axe. Their contest, Death Watch Fall '06 offers weekly iPOD prizes and a grand prize of a 37 inch Aquos flatscreen HDTV. Hey, not too shabby, considering you probably have your own ideas about which shows will succeed or fail. Just log in each week and make your selection—each correct bet puts you into a drawing for the prizes. Place your bets now, since the contest starts today, September 8th and runs for nine weeks. Visit http://www.brilliantbutcancelled.com/deathwatch/ for more details. The odds change often, with 2:1 most likely to get the axe.
Read More
| Brilliant But Cancelled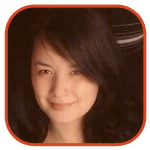 Posted by Veronica Santiago Categories: Games, Prime Time, HDTV, News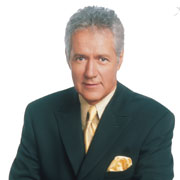 While most of the country will be acknowledging the 5-year anniversary of 9/11, fans of Jeopardy and Wheel of Fortune will be celebrating the debut of HD programming. That is, of course, assuming those viewers even have an high-definition TV to appreciate the technology.
King World Productions and Sony Pictures Television are spending over $4 million dollars to get the production and sets ready for this big launch on September 11. Upgrades will include wider and more detailed sets. For Jeopardy, this will also include a new video wall to replace the individual TV monitors. But the question is—will the shows' primary fan base like change?
And more importantly— how will the personalities be affected by the change? Let's be honest—they've been around for a while. Is it really in their best interest to have their features highlighted? Poor Vanna has probably had enough trouble making sure obsessed viewers don't see her in the same outfit twice, now she'll have to make sure her dresses don't come off bland under increased scrutiny. And what about Alex Trebek? If he continues to go back and forth again between his clean-shaven and mustached looks, will we be able to see his in-between stubble? And let's not get into Pat Sajak's 'laugh lines'...
But then again - who cares? We'll all be focusing on more important things that day, right?
Read More
| TV Week


Posted by Wendy Michaels Categories: Cable, FOX, Syndication, Arrested Development, HDTV, Internet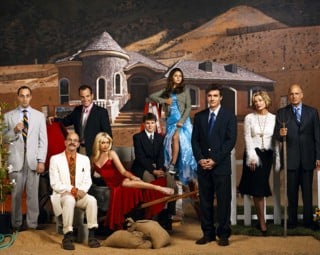 OK, so we know that Arrested Development was canceled. We just have to accept it and move on (sob!). To me, it always begs the question: "How can sub-par sitcoms continue into their umpteenth season while something cool and hilarious like Arrested Development gets canceled?" It's just not fair. But anyhoo… Arrested Development will be returning in syndication with a very interesting arrangement. The 53 episodes have been sold to both MSN and cable networks HDNet and G4. The agreement is that MSN has rights for three years, beginning later this year, and will be free to MSN subscribers. Additional interactive elements are planned to further enhance the greatness that is Arrested Development. Then, HDNet also gets the series for three years, beginning in September (airing in high definition, of course), and G4 (owned by Comcast) will get the series in October. Now if only someone could bring it back from the dead.
Read More
| Reuters

Posted by Eric Chaloux Categories: ABC, HDTV, News
Normally when you pull up to the pump you're keeping an eye on the price as you try to squeeze in each drop of gas. Now there will be something else to watch - TV. Gas Station TV said it will distribute programming to at least 500 gas stations across the country, in the hope of raising advertising dollars. So when can you expect to see Gas Station TV? Possibly by the first of the year at Murphy's Oil stations. The program has already launched at stations in Dallas. Murphy Oil has over 900 stations located in Wal-Mart parking lots across 21 U.S. states, mainly in the Midwest and Southeast. If your gas station is one of the lucky ones to get TV, you'll be watching programs on 20" HD television monitors integrated into gas pumps at gas stations. Gas Station TV says it will feature select ABC News content, including the popular "News You Can Use" segments from "Good Morning America"; local news, weather forecasts and traffic updates from ABC owned television stations; and entertaining promotional material from the ABC Television Network. Sorry, there won't be any remotes available.
Read More
| Yahoo! News
Posted by Rhys Alexander Categories: DVD, DVR, HDTV, Video
Need to do some last-minute holiday shopping for a TV lover? No need to worry: tv.com has released their first annual "Holiday Gift Guide." Jammed with recommendations for the hottest DVDs, soundtracks, DVRs, and much more, this list will make choosing the perfect gift a breeze…for someone else, or for yourself!
Read More
| TV.com
© Gear Live Media, LLC. 2007 – User-posted content, unless source is quoted, is licensed under a Creative Commons Public Domain License. Gear Live graphics, logos, designs, page headers, button icons, videos, articles, blogs, forums, scripts and other service names are the trademarks of Gear Live Inc.