Latest Video: FilmCrunch 067: Hairspray, Chuck & Larry, Premonition reviewed
Veronica Santiago and Neil Estep review Hairspray, Chuck & Larry, and Premonition in this episode of FilmCrunch.
Play Video

Posted by Wendy Michaels Categories: Comedy, Late Night, NBC, Saturday Night Live, Internet, Rumors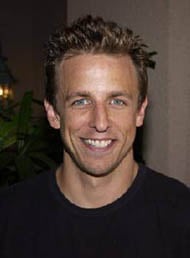 The possibility that NBC could broadcast Friday night rehearsals of Saturday Night Live may become a reality. NBC Universal chief digital officer George Kliavkoff spoke at a panel discussion on digital media at the Digital Entertainment Media & Marketing Excellence conference in Los Angeles. "Sometimes it's a lot more interesting than the show. It's something we watch on the cameras at 30 Rock," said Kliavkoff. Currently, the Friday rehearsals are broadcast closed-circuit at NBC headquarters. NBC already has two shows that go behind-the-scenes of sketch comedies—30 Rock and Studio 60 both offer a glimpse at what goes into making a live late-night comedy show. So why not make it a reality with SNL? I think it would be a great inside look at what really goes on, including what gets cut and how things play out in rehearsal.
Read More
| Reuters


Posted by Wendy Michaels Categories: Comedy, Late Night, Prime Time, NBC, Saturday Night Live, News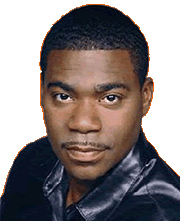 Here I've been talking up 30 Rock so much, and what do I find out is the latest entertainment news? 30 Rock star, Tracy Morgan, has been charged with Driving While Intoxicated (DWI). Ugh. Apparently he was arrested in Manhattan on drunken driving charges at 4:30 AM today. According to police, he was stopped while driving a Cadillac Escalade and reportedly smelled of alcohol. He was later given a breathalyzer test, which he failed. He will be arraigned in Manhattan's state Supreme Court later for the charges. This isn't his first arrest either—on December 2, 2005, Morgan was arrested in Hollywood after he was pulled over for speeding. His blood-alcohol level was 0.13 percent (the legal limit is 0.08 percent) and he later faced a sentence of 36 months probation, paid a fine and had to attend an alcohol education program.
Read More
| Yahoo! News


Posted by Wendy Michaels Categories: Late Night, NBC, Saturday Night Live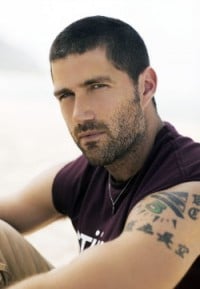 If you're wondering when there is going to be another new episode of Saturday Night Live, wonder no more. December is going to deliver the gift of three new episodes with some promising guest hosts. Kicking off the month on December 2nd, Lost star Matthew Fox hosts with Tenacious D as the musical guest. Predictions on whether or not there will be a Lost sketch? On December 9th, Annette Bening will host with musical guest Gwen Stefani, who is promoting her second solo album. I'm looking forward to Bening's debut appearance—she really has impeccable timing and it will be interesting to see what they throw at her. And, to round out the month, the December 16th episode will feature Justin Timberlake as both host and musical guest. Timberlake appeared in 2003 and did a surprisingly good job—he is really up for just about anything and it's a lot of fun to watch him give it his all.
I know, I know, SNL can often fail to please… but that hasn't stopped me from watching it ever since I was a kid waaaay back when. For all the mediocre sketches, there are always bound to be gems. It's a television institution, for goodness sake.
Read More
| Comingsoon.net


Posted by Wendy Michaels Categories: Comedy, Late Night, NBC, Saturday Night Live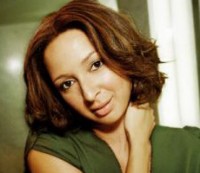 I guess it's a slow entertainment news day when you have to report on bedbugs. But those critters can really wreak havoc, apparently. Saturday Night Live cast member Maya Rudolph, partner Paul Anderson (director of Boogie Nights) and their baby had to evacuate their SoHo loft when they were infested with the bugs. As a result they are now suing the property owners for $450,000. According to court papers, "The plaintiffs were bitten over portions of their bodies by bedbugs. Apparently unbeknown to plaintiffs, the premises were infested with bedbugs." The family were told that the apartment was "perfect" and in a "first-class luxury" building, court papers say. For the $13,500-a-month rent, you would think the place would be bug-free. An exterminator came to take care of the bugs, and told Rudolph and family that they should leave for a few weeks to protect their year-old baby.
Read More
| The Showbuzz


Posted by Wendy Michaels Categories: Animation, Late Night, Prime Time, FOX, Family Guy, Saturday Night Live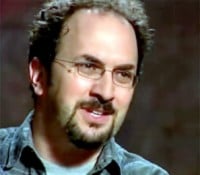 Give that man a series—any series! Robert Smigel, the talented man behind Triumph the Insult Comic Dog, the Saturday Night Live TV Fun House segments, as well as writer for Late Night with Conan O'Brien has had an animated pilot green-lit by the Fox Network. Animals will provide another animated half-hour to Fox's Sunday-night cartoon offerings (King of the Hill, The Simpsons, American Dad and Family Guy). According to trade papers, Animals will "mine the animal kingdom for a parody of life in suburban America." The series is produced by Adam Sandler's company, Happy Madison. Smigel and Sandler have a past with Saturday Night Live, plus Smigel has popped up in small appearances in Happy Gilmore and Punch-Drunk Love.
Read More
| Zap2it


Posted by Wendy Michaels Categories: Comedy, Late Night, NBC, Saturday Night Live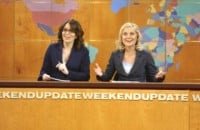 The pairing of Amy Poehler and Tina Fey may be over at the Weekend Update desk at Saturday Night Live, but they will be starring in a comedy film together. The film Baby Mama is about a single woman who wants to have a child, but is too committed to her professional life to give it up for pregancy. She turns to a surrogate, and the laughs ensue. There are no specifics about which funny lady will play which role, but the film does come from the co-writer of the Austin Power sequels. Production will not begin until next summer, after Poehler is done with SNL and Fey with her new series, 30 Rock. Look for Poehler in the upcoming movies Spring Breakdown, Southland Tales, Tenacious D in 'The Pick of Destiny' and Blades of Glory.
Read More
| Zap2it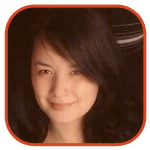 Posted by Veronica Santiago Categories: Comedy, Drama, Late Night, Prime Time, ABC, Cable, NBC, The CW, America's Next Top Model, Degrassi, Everybody Hates Chris, Saturday Night Live, The CW, The Office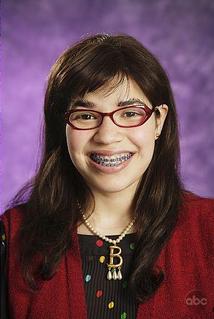 The CW let America's Next Top Model kick off the new network last week—now they're hoping you'll stick around to see the other premieres they have to offer. Also up, the much-hyped debut of Ugly Betty. Will the stellar reviews have any effect on last season's best comedy,The Office?

MONDAY
Heroes (9pm on NBC)
7th Heaven (8pm on CW)
Runaway (9pm on CW)
TUESDAY
Gilmore Girls (8pm on CW)
WEDNESDAY
One Tree Hill (9pm on CW)
THURSDAY
Ugly Betty (8pm on ABC)
Smallville (8pm on CW)
Supernatural (9pm on CW)
FRIDAY
Degrassi (9pm EST on The N)
SATURDAY
Saturday Night Live (11:30pm on NBC)
SUNDAY (10/1)
Everybody Hates Chris (7pm on CW)
All of Us (7:30pm on CW)
Girlfriends (8pm on CW)
The Game (8:30pm on CW)

Posted by Wendy Michaels Categories: Comedy, Late Night, NBC, News, Rumors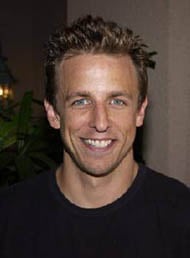 Despite the rumors that Jason Sudeikis would be taking over for Tina Fey on Saturday Night Live's Weekend Update, it's just been announced that Seth Meyers will be taking on the job. This comes from show creator and executive producer Lorne Michaels today, so it seems the rumors have finally been put to rest. Amy Poehler will continue her co-anchor spot on the Update segment. There were four cast members who auditioned for the job, but Michaels found Meyers to have the best chemistry with Poehler. Meyers is also one of the head writers for the show. Of the recent cast downsizing at SNL, Michaels said: "The show has succeeded and prospered to some degree on its ability to reinvent itself, and this was a time for everything to be re-examined." Check out all the big changes when SNL begins on September 30th. Comic Dane Cook hosts.
Read More
| Yahoo! News


Posted by Wendy Michaels Categories: Comedy, Late Night, NBC, Saturday Night Live, Rumors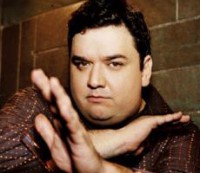 Early SNL firing rumors are now official. E! Online is reporting that a press release for the upcoming 32nd season omitted the names of three cast members' names: unfortunately, Chris Parnell, Horatio Sanz and Finesse Mitchell will not be returning this season. The news comes as a "non-announcement," since neither NBC nor Saturday Night Live released any official statement about the cast. Early rumors pegged Parnell and Sanz as fired, but did not predict Mitchell would not be returning. Instead, most were reporting that it would be Kenan Thompson or Darrell Hammond that would get the axe. Sanz had made a statement about a month ago to the Chicago Sun-Times, saying "I haven't been approached with anything that's led me to believe I won't be back." Seems the decision may have come as a surprise to him. NBC rep Marc Liepis doesn't believe there is any ill-will about the decision, saying "I believe there were mutual choices made. When you're on the show for eight years, I don't think you look at it as a firing." Both Parnell and Sanz have been on SNL for eight years, while Mitchell had only a three year run.
Saturday Night Live will air on September 30th, with host Dane Cook and musical guest The Killers. No official word yet on who will be taking over Tina Fey's chair on Weekend Update, although early rumors pegged Jason Sudeikis. Guess we'll know for sure on the 30th.
Read More
| E! Online


Posted by Wendy Michaels Categories: Late Night, Talk Shows, CBS, NBC, Renewals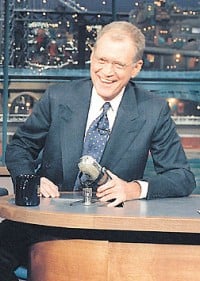 David Letterman has reached an agreement with ABC that will keep the late-night host around for four more years. His contract extension keeps Dave on the Late Show through the 2009-2010 season. Interestingly enough, this is one year past the plan for Leno to step down from the Tonight Show and pass the torch to Conan O'Brien. According to Nielsen Media Research, Leno continues to be the ratings winner, averaging 5.71 million viewers nightly, versus 4.16 million per night for Letterman. The rivalry has been ongoing since Leno took over Johnny Carson's post on the Tonight Show—and it looks like the competition will now continue against O'Brien. CBS Entertainment and Letterman spokespeople had no comment about the negotiations since the deal is not official yet. Even after all these years, I still prefer Letterman to Leno—Leno is more corny than anything, but Letterman's goofy persona wins me over. Goofy beats corny in my book any day, but what to do when Letterman and O'Brien go head to head? Two goofs—don't make me choose!
Read More
| Yahoo! News

© Gear Live Media, LLC. 2007 – User-posted content, unless source is quoted, is licensed under a Creative Commons Public Domain License. Gear Live graphics, logos, designs, page headers, button icons, videos, articles, blogs, forums, scripts and other service names are the trademarks of Gear Live Inc.