Latest Video: FilmCrunch 067: Hairspray, Chuck & Larry, Premonition reviewed
Veronica Santiago and Neil Estep review Hairspray, Chuck & Larry, and Premonition in this episode of FilmCrunch.
Play Video

Posted by Wendy Michaels Categories: Drama, Games, Music, Prime Time, Reality, FOX, NBC, American Idol, Apprentice, The - Donald, Medium, Ratings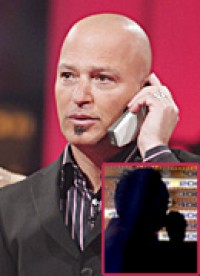 Here's one of those things that totally confuses viewers—moving a show to another day and time. The latest is the switch in days between Deal or No Deal and Crossing Jordan. So, the Wednesday night edition of Deal will move to Sundays, and Crossing Jordan will get the bump to Wednesdays at 9 p.m. The change will make Sundays a bit different, with Grease: You're the One That I Want at 8:00, Deal or No Deal at 9:00, and The Apprentice at 10:00. Whether or not the move will increase ratings, we'll just have to see. Jordan will now be in good company with the other Wednesday dramas: Friday Night Lights and Medium. Of course, that also puts Jordan in competition with American Idol, which is currently the ratings king.
Read More
| Zap2it


Posted by Wendy Michaels Categories: Games, Music, Prime Time, Reality, ABC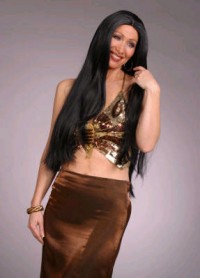 Here's another new entry into the talent contest genre—The Next Best Thing, looking for the "greatest celebrity impersonator." I must admit, I'm intrigued by celebrity impersonators, but not so sure an entire show devoted to finding the best one is going to hold my interest. The Next Best Thing has announced auditions, so get out your Cher wig or Elvis jumpsuit and try out beginning on March 5 in Los Angeles, followed by other dates in Las Vegas (naturally), New York City and Orlando. This show originally was conceived as The Imposter, and I'm having a déjà vu moment because I think I may have written about it before. The call backs are eventually whittled down to 10 finalists, competing when the show premieres this summer. Michele Merkin, model and host of Style Network's Foody Call, will be on hand to host. And, of course, there will be three judges to oversee the whole shebang. The first judge that has been announced is actress and comedian Lisa Ann Walter. The other two judges have yet to be named. You know, it could be a nice cure for the summertime television blahs. Just as long as they don't make a whole American Idol bad audition thing out of it.
Read More
| Reality TV World


Posted by Wendy Michaels Categories: Music, Prime Time, Reality, FOX, American Idol, Ratings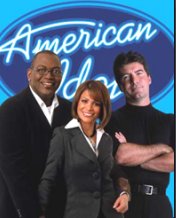 Well, okay, so American Idol didn't take a huge ratings hit, but it did suffer a dip nonetheless. The show titled "Best of the Rest" earned them the lowest ratings of the season. Of course, the dip was just a drop in the bucket. The talent show still grabbed 27.9 million viewers, and that's for their lowest rated episode. Still not too shabby. The show is certain to rebound nicely, as we are now moving beyond those dreadful first-round auditions and focusing on the Hollywood "boot camp." This is the point where I can start watching the series. I just can't bear to sit through the horrible singing, for just a glimpse of the people who actually have some talent. They say it makes good TV, I just think it's tedious to sit through. I like American Idol, don't get me wrong. I just don't have the patience for those early shows. Once the finalists are selected, I'm in in for the long haul.
(You can find all the American Idol 6 posts here.)
Read More
| E! Online


Posted by Wendy Michaels Categories: Music, Prime Time, Reality, FOX, American Idol, Gossip, Rumors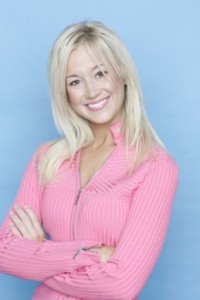 Remember cutie American Idol finalist Kellie Pickler? Seems her dad is the one making headlines now, given his latest arrest. Clyde Raymond Pickler Jr. was arrested on February 7 for assault. The arrest occurred in Albemarle, North Carolina, and he allegedly assaulted someone with a steak knife. He had several misdemeanor charges, including assault with a deadly weapon, assault on a female, and communicating threats. During her time on Idol, Kellie recounted how her dad had done jail time, including a stint for stabbing his neighbor in 2003. Seems his days of crime are not behind him. Kellie is doing well, despite the family trouble. Her debut album, Small Town Girl, sold 500,000 copies. She is also scheduled to appear in a sitcom pilot in the fall.
Read More
| Showbuzz

Posted by Rob Stevens Categories: Music, Prime Time, Reality, FOX, American Idol, Features, Gossip, Spoilers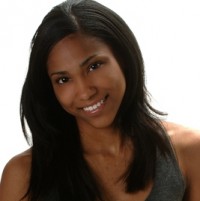 Anyone who knows me has probably heard me rail on the "parade of mediocrity" that is the audition process for American Idol. I'm just the kind of guy that thinks that to get your fifteen minutes of fame, you must be able to do something significant to contribute to ... something. Looking like a jackass and not being able to sing don't count.
But that's neither here nor there. Tomorrow starts the first round of hopefuls that were talented enough to get to the Hollywood stage of the competition, and this is normally where I start paying attention to the show. Idol has the ability to make stars out of even non-winners, and in fact, not winning could end up being a major opportunity for you. Kelly Clarkson notwithstanding, some of the biggest names to come out of Idol are Jennifer Hudson and her meteoric rise to capture a Golden Globe and probably an Oscar, and Season 5 finalist Chris Daughtry who's debut album just went platinum (and is a great rock album).
Which led me to have an interesting conversation with my wife last night. How is it that the audience has been getting it so wrong, since they are the ones making this decision? The voting should be roughly analogous to how sales should go, right? And yet, winner Ruben Studdard falters while Clay Aiken makes out like a bandit. What's going on?
Click to continue reading Has Robyn Troup Won American Idol: Season 6 Before It's Even Started?

Posted by Wendy Michaels Categories: Music, Prime Time, Reality, FOX, American Idol, Gossip, Rumors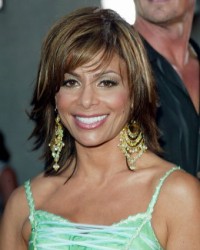 When I first read the gossip that Paula Abdul might be replaced on American Idol, I figured it was true. Her strange behavior seems to be begging for her to get the boot. Then I read a bit more and saw that Courtney Love may be her replacement. Huh? Seems it would be in Idol producers' best interest to replace one incoherent judge with someone reliable, and… I don't know… coherent? The rumor comes from Us Weekly, so I think we may have to take this one with a grain of salt. Their report says that a source informed the magazine that Nigel Lythgoe, Idol executive producer, considered replacing Paula with Courtney. No telling who the "source" is, but it seems a fair assumption that this prediction will never see the light of day. Us reported that Love was contacted by Lythgoe, but she made no comment about whether or not she would appear on Idol. Love said of the call, "He was wondering if I was interested. I thought it was kind of weird but brilliant."
Read More
| Reality TV World


Posted by Wendy Michaels Categories: Music, Prime Time, Reality, CBS, FOX, American Idol, Announcements, Cancellations, Ratings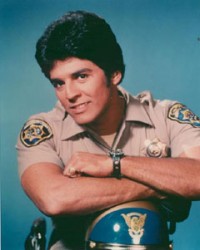 Seems the writing was on the wall for Armed & Famous from the get-go. As far as reality series go, this premise was a doozy. B-list celebs helping to keep the peace as police officers in Muncie, Indiana—well, I suppose there are worse reality shows on, but this one seemed particularly ill-fated. When the highlight of the short-lived series is watching celebrities get tasered, you know it's got nowhere to go but down. And down it goes. After just four episodes, CBS has canceled the series. The show featured La Toya Jackson, Jack Osbourne, Erik Estrada, Wee Man, and Trish Stratus. With stiff competition from American Idol how did the show even stand a chance? The debut episode drew 8.1 million viewers, but ratings quickly slid, and by the third week numbers were down to 5.8 million. If the cancellation has you feeling blue, fear not. VH1 will air the next episode this weekend; the remaining two episodes may make it to the music video network as well.
Read More
| Yahoo! News


Posted by Wendy Michaels Categories: Comedy, Music, Prime Time, Reality, ABC, FOX, American Idol, Ratings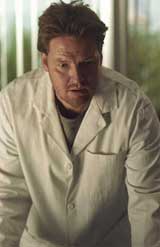 ABC must have some faith in the new comedy The Knights of Prosperity—they've decided to move the new show to a time frame that isn't against American Idol. I'm not so sure the show is worth saving, but compared to In Case of Emergency, which Knights has been paired with, seems they are making the better choice about which to move. If you haven't seen it, Knights features Donal Logue and a team of rag-tag thieves as they try to rob Mick Jagger. The first episode showed potential, but it seemed to take a slide in subsequent episodes. Ratings for the first two shows were at 6.2 million, but the last two episodes only drew in 4 million viewers. In Case of Emergency will stay on in the Wednesday at 9:30 p.m. slot, where I'm sure it will certainly face its eventual death. The Knights of Prosperity will now be seen at 8:30 p.m. on Wednesdays, following George Lopez. According to Jim will take on American Idol at 9 p.m. Once American Idol cuts back to a one hour show in a few more weeks, Emergency may gain some steam, but I wouldn't hold your breath.
Read More
| Zap2it


Posted by Wendy Michaels Categories: Music, Prime Time, FOX, American Idol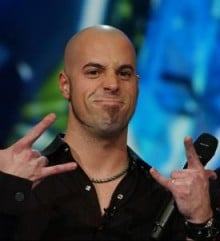 In other American Idol news, last season's finalist, Chris Daughtry, is planning to give a a free concert in Greensboro, North Carolina on March 23. Daughtry, who has seen much success since his departure from Idol, will perform at the Greensboro Coliseum to kick off the NCAA women's basketball tournament on March 24 and 26. Organizers of the event expect between 6,000 and 7,000 people to attend the concert, which could give the city a boost in their efforts to host the 2012 women's Final Four. Daughtry made it to fourth place before getting the boot on Idol, but his exit from the show didn't dampen his career any. He released an album in November 2006, with band Daughtry, which has sold nearly 1.3 million copies. This week, the album made it to number one.
Read More
| Yahoo! News


Posted by Wendy Michaels Categories: Music, Prime Time, Reality, Cable, FOX, American Idol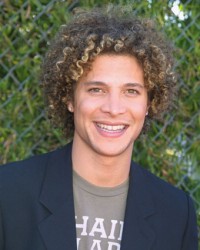 If you've been missing American Idol's season one finalist, Justin Guarini, the wait is over. The runner-up's shining face will soon be gracing the TV Guide Channel's Idol Tonight live preshow. OK, forgive my cynicism here, but how much American Idol do we really need on the television? I guess Idol Tonight is for the hardcore fans who just can't get enough of all things Idol. At least there's a place for Guarini, who had seemed to all but vanish from the spotlight. Here, he gets to provide all the behind-the-scenes commentary, including interviews with former contestants, vocal coaches, and stylists. And he won't go it alone—he'll be joined by Kimberly Caldwell, from season two of Idol and Rosanna Tavarez, who was a winner on the WB's Popstars. What? They couldn't get another Idol alum to fill the third spot? Show of hands for anyone who even saw Popstars? Sadly, that's me with my hand raised. Yep, I watched it.
Read More
| E! Online

© Gear Live Media, LLC. 2007 – User-posted content, unless source is quoted, is licensed under a Creative Commons Public Domain License. Gear Live graphics, logos, designs, page headers, button icons, videos, articles, blogs, forums, scripts and other service names are the trademarks of Gear Live Inc.