Latest Video: FilmCrunch 067: Hairspray, Chuck & Larry, Premonition reviewed
Veronica Santiago and Neil Estep review Hairspray, Chuck & Larry, and Premonition in this episode of FilmCrunch.
Play Video
Posted by Rhys Alexander Categories: Comedy, Drama, ABC, CBS, Gossip, News, Rumors, Spoilers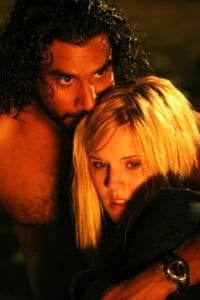 Is the island getting even roomier? This could be considered spoiler information, so the fully story continues after the jump.
Click to continue reading Is 'Lost' Losing Another Character?
Posted by Rhys Alexander Categories: Music, Reality, Specials, Cable, Talent, News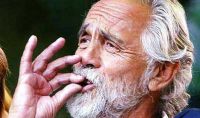 With a name that intriguing, how can you resist tuning in? VH1 and the indie Sundance Channel have teamed together to produce a four-part documentary entitled Drug Years that examines the use of illegal drugs, and what that has meant for society.
The documentary reaches back to ancient times—all the way to the 1950s—to find stories and real life footage of the drug scene and its inhabitants. What do you want to bet some musicians and television stars are included along the way? The documentary will include interviews with notable celebrities and law enforcement officials including Ice-T, John Mellencamp, and Tommy Chong (he of the marijuana-loving Cheech and Chong fame.)
The documentary begins June 12 on VH1, with repeats airing on the Sundance Channel. Go here for complete details and episode listings.
Education and entertainment all in one - this definitely looks like a documentary worth your time.
Posted by Rhys Alexander Categories: Prime Time, Reality, ABC, News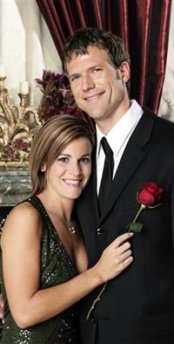 ABC is searching the country for the newest star of its popular reality series The Bachelor. The 'Bachelor' in question has the difficult but enviable task of seeking his perfect mate among 25 lovely ladies. Are you up to the challenge?
If so, be sure to go here for complete casting call information. But be wary: the show's demands for the perfect Bachelor are quite demanding. In order to even be considered, you must be: an attractive, single 28-35 year-old accomplished CEO, architect, lawyer, entrepreneur or businessman and think you can handle twenty-five beautiful women.
Wow, and you thought women had a hard time pleasing society!
Posted by Rhys Alexander Categories: Drama, Prime Time, Cable, News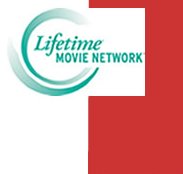 Lifetime, Lifetime, how do I love thee? Let me count the ways. Women in peril, cold-hearted villains, stalkers and hauntings and crime…not to mention addictions, kinky fetishes, and hospital mix-ups resulting in getting the wrong baby. Does television get any better than this?
Lifetime has made my—and many fans'—day with its announcement that the women-targeted channel will air a brand-new movie every day in May.
The line-up boasts popular stars including Grey's Anatomy's Ellen Pompeo, the ever popular Jennifer Love Hewitt, and Charmed hottie Rose McGowan. Upcoming titles including such gems as Cradle of Lies and Murder On Pleasant Drive. May can't get here soon enough!
Scorn the channel all you want, but Lifetime offers many valuable skills, such as: how to fake your own death, the best way to murder a cheating spouse and get away with it, and how to seek revenge on anyone who has ever wronged you. And without Lifetime, how would Tracey Gold and Tori Spelling ever get steady employment? (Because trust us, So NoTORIus is not going to last long.)

Read More
| Yahoo! Biz
Posted by Rhys Alexander Categories: Action, Drama, Specials, ABC, Alias, Cancellations, Internet, News

Great news for fans of the long-running spy gal show - you can now purchase Alias episodes at the iTunes music store. Each episode (all episodes from seasons 4 and 5 are available) costs $1.99. Producers and the ABC network are hoping this decision will boost awareness—and excitement—regarding the long-awaited return of Alias tonight. This episode is a two-hour special event beginning at 8pm. Alias will then remain in this time slot in its usual hour-long format for the rest of the season.
Though crushed that this is the final season of the series, fans will no doubt rejoice at its return. Perhaps there will even be a spin-off…it is television, after all.

Read More
| The Futon Critic
Posted by Rhys Alexander Categories: Reality, Sci-Fi/Horror, Talent, News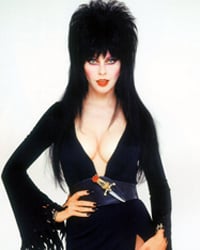 Elvira, Mistress of the Dark for the past 25(!) years, has always been known for her quirky sense of humor and ample assets. No doubt long-time television viewers remember her from her stints on USA: Up All Night and scores of Halloween specials.
Truly scary news has emerged: Elvira is retiring. Seems like Cassandra Peterson is weary of her alter ego, but there is a bit of bright news, as Elvira will live on. She'll just look a little different. This is the idea behind a new, yet untitled, reality show in the works - contestants will compete in a series of strange, horror-ible elimination rounds, all vying to fill the Dark Mistress's shoes.
Word is, the contestants will be required to sleep in coffins (yikes!) and inhabit scary sets. Although the spooky elements are there, producers promise the show will boast Elvira's trademark humor, too. And it doesn't end there - producers hope to parlay the show's potential success into an Elvira-themed movie and cartoon. Well, why not? Elvira is hard to resist!

Read More
| ABC News
Posted by Rhys Alexander Categories: Comedy, Drama, Cable, CBS, Cancellations, News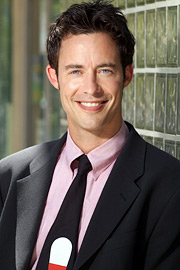 Fans decried the sudden cancellation of the CBS 'dramedy' Love Monkey, starring the delightfully talented (and may we say, extremely adorable) Tom Cavanagh. Cavnagh's character, a record producer in his thirties, faced the perils of the business, life in the city, and the quest for true love, head-on.
With its unique blend of touching emotion and outlandish views of societal quirks, Love Monkey quickly became a favorite of television addicts everywhere. CBS pulled the show after only three episodes. The network claimed they made the decision due to low ratings, but three episodes? The show never even got the chance to succeed!
But take heart: VH1 is picking up the series, and will air the complete first season beginning Tuesday, April 18th.
Whether you already love it or missed it the first time, here's your chance to enjoy a great show. Let's just say…you'd have to be bananas to miss out on Love Monkey!

Read More
| VH1
Posted by Rhys Alexander Categories: Music, Reality, FOX, American Idol, News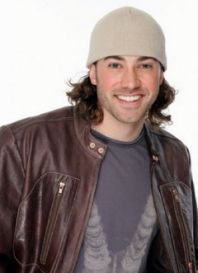 The highlight of this week's American Idol was the apparent friction between teen heartthrob Ace Young and Queen member Brian May. The friction appeared so confrontational, in fact, that many viewers let Brian May know of their displeasure. And now Brian May is letting the world know that he's not gonna take it any more.
Brian wrote in his personal blog that the apparent Ace-hatred never happened the way it was shown - it was a result of 'creative editing.' He criticizes the way American Idol producers seize anything the least bit negative and blow it out of proportion…while apparently enjoying their evil deeds. Brian also stressed that he and Ace got along great, and that Ace did an excellent job with the song.
Gee, who would have ever guessed that reality TV isn't…real?
(You can find all the American Idol 5 posts here.)
Posted by Rhys Alexander Categories: Music, Reality, Sports, Cable, Talent, News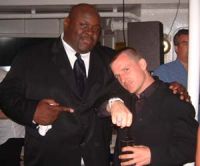 The channel known for its trendy programming has jumped on the latest craze: skateboarding. Okay, skateboarding has been a craze for 30 years, but it has enjoyed renewed popularity thanks to movies like Lords of Dogtown. And it seems like nearly half of MTV's Made stars want to be skateboarders.
With the popularity of the sport on their side, MTV will likely have another hit. The show is yet untitled, and will star skateboarding sensation Rob Dyrdek and Christopher "Big Black" Boykin, Dyrdek's friend and bodyguard. Dyrdek promises, …the world doesn't know what it's in for."
Actually, Dyrdek, considering the glut of MTV reality shows we've been subjected to over the years, I imagine the world has a pretty good idea.
Read More
| Seattle P-I
Posted by Rhys Alexander Categories: Reality, CBS, Survivor, News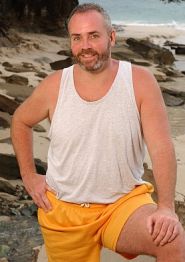 Richard Hatch, notorious winner of popular reality show Survivor's first season, has found himself in a bit of jam: jammed in behind bars, in fact, possibly with a hulking cellmate named Tiny.
Hatch is facing up to 13 years in prison for not paying his taxes, primarily taxes on the $1,000,000 he won on Survivor; pretty stupid, considering the entire television-viewing world knew he had it. IRS agents watch TV, don't they? In a move worthy of the best big-headed celebrities, Hatch demanded protective custody until his hearing on April 25. Do you think his cellmates will find him as obnoxious as we did?
Read More
| TV Fodder
© Gear Live Media, LLC. 2007 – User-posted content, unless source is quoted, is licensed under a Creative Commons Public Domain License. Gear Live graphics, logos, designs, page headers, button icons, videos, articles, blogs, forums, scripts and other service names are the trademarks of Gear Live Inc.