Latest Video: FilmCrunch 067: Hairspray, Chuck & Larry, Premonition reviewed
Veronica Santiago and Neil Estep review Hairspray, Chuck & Larry, and Premonition in this episode of FilmCrunch.
Play Video

Posted by Wendy Michaels Categories: Comedy, Prime Time, NBC, Saturday Night Live, Talent, Gossip, Rumors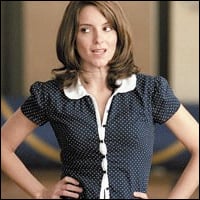 If you haven't checked out any of the NBC First Look clips on the NBC site, take a look at "30 Rock." The clip has a number of laugh-out-loud moments, and it looks like it will be one you won't want to miss come Fall. Tina Fey stars with fellow SNL alums Tracy Morgan and Rachel Dratch, with comedy golden boy Alec Baldwin (truly, this guy is good – as any of his SNL appearances prove). The strong cast and solid writing by Fey seem a lock for a sharp new comedy. Now, what about Dratch and Fey's absence from SNL? Conflicting rumors either say Fey is completely done with SNL – or that she will at least continue to fill the seat for Weekend Update. Time will tell…
Read More
| NBC


Posted by Wendy Michaels Categories: Prime Time, NBC, Scrubs, Talent, Internet
It's rumored that the new season of Scrubs will once again begin mid-season – meaning we'll have to wait way too long to see what J.D., Elliot, Carla, Turk, Dr. Cox and the rest of the gang at Sacred Heart are up to. Personally speaking, it's going to be pure agony waiting for one of the funniest shows around to return to the lineup.
In the meantime, check out Zach Braff's new website. Previously, he had been posting a blog at the Garden State movie site, but has now taken over his own domain on what should be a pretty promising site. Currently, just a welcome blog, video post, and a sneak peek of his new film "The Last Kiss," but it should give you Scrubs fans something to gnaw on for awhile anyway. Zach also shares some of his favorite music and has a section for shameless plugs. Check it out.
Read More
| Zach Braff

Posted by Kristen DeLeon Categories: Drama, Prime Time, Desperate Housewives, Editorial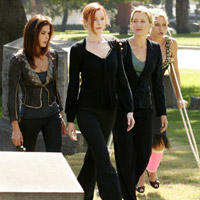 It isn't a secret to
Desperate Housewives
fans that the mothers of Wisteria Lane have such dramatic struggles when it comes to raising their kids. From Bree's traumatic experiences with her son Andrew, to Lynette's constant failed attempts to control her three boys, these "housewives" are constantly battling to obtain the perfect home and family.
When it comes to Bree, many have found it disheartening to see her kids act so inconsiderately. Bree has been the ultimate Wisteria Lane homemaker who presents zero competition for any neighbor working towards a picture-perfect suburban life. From gardening to cooking, care and attention to detail are top priorities for this "housewife." Many Sunday nights I sat by my television wanting to knock some sense in to Andrew, Bree's rebellious son. His ungrateful attitude really isn't very attractive. From the result of the season finale, it's very likely that Danielle, Bree's daughter will begin to resolve her issues with her mother. Although this might seem uplifting, unlike Danielle, Andrew may never discover the reason behind Bree's uptight way of life.


Posted by Wendy Michaels Categories: Prime Time, Reality, NBC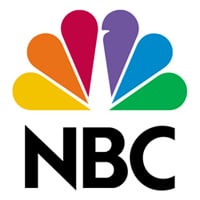 If Treasure Hunters looks familiar, it may be because it's a combination of The Amazing Race, The Da Vinci Code, and National Treasure. The two-hour season premiere of Treasure Hunters will air Sunday on NBC at 8 PM and so far, the buzz is that it will be an entertaining ride among the otherwise blah summer offerings. No telling yet if host Laird Macintosh (no, I'm not making that up) will be as credible a reality host as, say, our beloved Phil Keoghan from Race, but it's worth a look. Scenic locations, the hunt for clues, physical challenges and abundant product placements all sound promising.
Read More
| Reuters

Posted by Kristen DeLeon Categories: Comedy, Prime Time, ABC, Editorial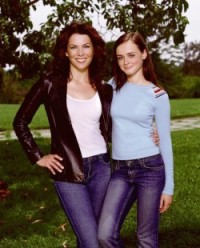 Lately it has been somewhat disappointing watching episode reruns of "The Gilmore Girls" on ABC Family. The show started out so well until around the end of the fourth season. Aspects of the show started to go downhill, such as the storyline and character personalities. Just watching the past seasons on ABC Family can be depressing if you know what happens next. Conflicts between Lorelai and Rory also began to surface in the later seasons as Rory goes off to Yale and becomes more of an adult. This didn't do much for the show since the mother and daughter pair were known for having such an incredible bond. As this started to happen viewers of the show became increasingly uninvolved. I guess that is what happens when you have a show on the air for so long. The audience gets so attached to these characters that any serious changes often result in major disappointment.
Read More
| WB


Posted by Wendy Michaels Categories: Daytime, Music, Prime Time, NBC, Rumors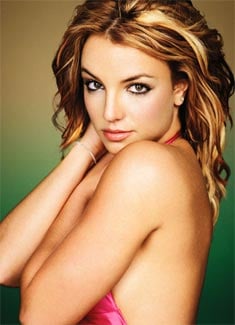 You may have seen the previews and teasers…well, wait no longer. The Britney interview with Matt Lauer will be airing tonight on the Today show and Dateline NBC. Find out more about the appeal of K-Fed (can't wait to hear that), the parenting mistakes with Sean Preston, and Brit's self-proclaimed statement "I know I'm a good mom." Clips of the interview promise tearful responses and plenty of cleavage.
Read More
| Dateline


Posted by Wendy Michaels Categories: Comedy, Prime Time, Reality, NBC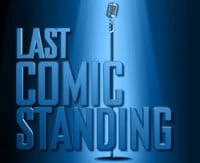 Last night, part two of the semi-final competition heated up on Last Comic Standing as the contestants battled it out for the five remaining spots. In part one of the episode, which aired last week, five finalists had been selected. The semi-finals consisted of 40 comics who each performed a 3-minute set for an audience and three judges – Kathy Griffin, Tim Meadows and Garry Marshall.
Last night's show promised a twist…who doesn't love a good twist? After the final 5 finalists were selected, host Anthony Clark (anyone else missing Jay Mohr?) announced that 2 additional people would be joining the finals as well. OK, kind of fizzled as a twist, but it did make things slightly more interesting.
The final 12 comics will live aboard the Queen Mary and continue to compete over the weeks for the coveted Last Standing prize. The finalists are: Chris Porter, April Macie, Joey Gay, Roz, Josh Blue, Gabriel Iglesias, Bill Dwyer, Michele Balan, Stella, Ty Barnette, Kristin Key, and Rebecca Corry.
If you visit NBC.com, you can select one of five contestants that didn't make it to the finals to join the house. So, if one of your favorites didn't get through, you have some voting power. The winners of the online voting will compete and the viewers will choose two comics to return to a later episode of Last Comic.
Read More
| Reality TV World

Posted by Abby Rose Dalto Categories: Prime Time, Cable, Editorial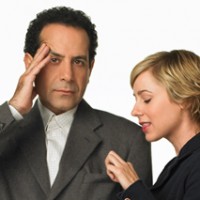 I've been watching a lot of reruns lately (hey, it's summer) and I've come across two great shows that I may have overlooked in the past. USA's Monk and TNT's The Closer. Both shows focus on solving crimes – those most baffling ones – but that's nothing new to TV.
What really draws you in to these shows are their respective main protagonists: Tony Shalhoub's Adrian Monk, a retired San Francisco police officer turned private investigator, and Kyra Sedgewick's Brenda Johnson, deputy chief of the LAPD's priority homicide division.
What struck me about these two shows was the differences (and similarities) of these two characters. Monk suffers from obsessive-compulsive disorder and a plethora of phobias, conditions that have proven to be both a gift and curse. Getting through the day is a struggle, however his attention to detail and unconventional thinking help him to figure out the cases that no one else can crack.
Johnson, on the other hand, has what I would (unscientifically) call the opposite of obsessive-compulsive disorder. While Monk is overly organized to the point of addiction, Johnson is a mess. She can never find her glasses – or anything else for that matter – in her purse full of junk; she is always getting lost; she is never on time. She has her own neuroses of course, specifically centered on food and men, but for the most part she is the anti-Monk. However, she too manages to solve those "unsolvable" cases. While Monk's forte is noticing the clues that no one else sees, Johnson's gift is interrogation (or more specifically, getting a confession).
These shows pose the question: "Does having a mental illness actually make you smarter?" My only current obsession is catching up on both of these shows and anxiously awaiting new episodes.
Read More
| ABC News

Posted by Zoe Stagg Categories: Prime Time, Reality, Cable, Gossip
Set in the newsroom of the New York Daily News, "Tabloid Wars" is Bravo's new reality darling. Each of the 6 hour-long episodes take the viewer inside the chaos of staying on top of late-breaking news, from Britney to bombings. The show follows a handful of journalists, shot surveillance-style, and edited into a Law and Order-esque procedural drama. President of Bravo, Lauren Zalaznick states, "This unprecedented series goes beyond entertainment in many ways and imparts a truly educational and unique glimpse at the inner workings of a competitive leading daily newspaper." Educational? This is reality TV- and "The Littlest Groom" was an anthropological study.
Posted by Eric Chaloux Categories: Prime Time, Reality, Cable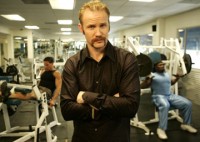 Season Two of FX's 30 Days kicks off on August 2. If you've never watched the show…mark it on your calendar. It's one of those shows that can get you hooked fast. The show stars Morgan Spurlock, the guy from Super Size Me, (3rd highest grossing documentary of all time) that follows the lives of people for—you guessed it—30 days.
The August 2nd show pairs a guy named Frank and a family of seven in a one-bedroom apartment in Los Angeles. Here's the twist, Frank is part of the Minutemen Civil Defense Corps, the anti-illegal immigration group and the family is in the country illegally from Mexico. A hot topic, yes. A hot show, yes. Go set the TiVo now.

Read More
| Yahoo! News
© Gear Live Media, LLC. 2007 – User-posted content, unless source is quoted, is licensed under a Creative Commons Public Domain License. Gear Live graphics, logos, designs, page headers, button icons, videos, articles, blogs, forums, scripts and other service names are the trademarks of Gear Live Inc.