Latest Video: FilmCrunch 067: Hairspray, Chuck & Larry, Premonition reviewed
Veronica Santiago and Neil Estep review Hairspray, Chuck & Larry, and Premonition in this episode of FilmCrunch.
Play Video
Posted by Rachel Langley Categories: Reality, Cable, Talent, News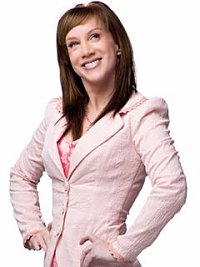 Forty percent of Kathy Griffin's adoring public have spoken and the votes are in. In order to get off the D List once and for all, Griffin will need to shoot a sex tape with Dame Judi Dench (night vision and all). The remaining breakdown of the votes were as follows: 24% adopt a baby in Namibia (ala Jolie), 20% give Seacrest a mani/pedi (I voted for that one) and 17% voted for Griffin to join Scientology (couch jumping anyone?). Starting today Griffin's sure to be hilarious efforts to…"do the Dame", will be streamed exclusively on BravoTV.com. And if she completes this mission, it may just escalate her from the depths of the D. Sort of leaves you wondering where something like this will leave the Grand Dame herself on the A-D List rankings…
Posted by Kristen DeLeon Categories: Prime Time, Reality, Cable, The Hills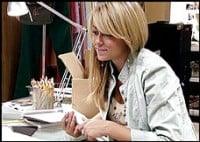 Yesterday on The Hills Lauren and her roommate Heidi discovered some new drama as Heidi ditched school. Lauren seems to be getting tired of Heidi's lack of interest in school and constant "party-girl" attitude. She just doesn't seem like she cares about anything aside from having fun and going out to clubs. One night when they were all out, Heidi met someone from the most famous public relations firm in California and she landed an interview. Lauren seemed like she was anything but happy for her friend making the situation a bit tense. After Heidi got the job she called up Lauren to tell her about it and Lauren hung up on her during the call. It's hard enough having to deal with all of that drama just among friends, but when it comes to roommates, an ugly situation can be even worse than it appears. Hopefully the girls will be able to work through this tough time in their friendship and learn to be supportive of each other.
Since Heidi was hired at the firm, she made the decision to drop out of school. She claimed that not everyone was meant to go to college and since she cut the first day of classes, it's safe to say she probably fits in to this category. Will this decision to drop out of school influence Lauren in anyway? The truth is, Heidi's choice may affect Lauren's ability to do well in school since the "party-girl" will be interrupting her daily schedule. Hopefully this won't mean the end of their friendship.
Posted by Rachel Langley Categories: Reality, Internet, News

Looks like there truly are no limits to where reality television can go. A new series called "OurPrisoner" will be the first 24-hour live interactive Internet television reality program. The program will revolve around a 35-year-old-single man who has volunteered to give total control of his day-to-day living to Internet viewers 24/7 for six months without leaving the show′s single-family house in New Jersey. Viewers will be able to dictate to Kieran Vogel what to wear, what to eat, who he dates and a whole host of other interactive "commands". If our imprisoned hero survives the six month "sentence" he will be awarded approximately $500,000 in prizes. The program can be viewed without charge, 24 hours a day, seven days a week, through OurPrisoner.com.

Read More
| Our Prisoner

Posted by Wendy Michaels Categories: Prime Time, Reality, CBS
With the big season finales in our not-too-distant memories, what will TV addicts do now to fill our empty calendars? Ah, fear not, for the summer lineup will soon be upon us! One of the more promising options is Big Brother 7 (7? Has it really been 7 seasons?) – dubbed "All-Stars." Jumping the shark, perhaps, but overall great timing for a fresh concept to spice things up.
According to the CBS site, viewers will choose which houseguests will compete in Season 7. Julie Chen will announce the top 20 contenders on June 21st at 8PM Eastern – voting will begin following the show at midnight ET/9PM Pacific, with the polls closing on June 28th. The season premiere will begin on July 6th, revealing the viewers' selections for the final houseguests. OK, so they only give us 20 to choose from, but how cool is it to make the final cut? You know the drill from there – each week another houseguest is voted off, and at the end of the three months, the remaining houseguest wins $500,000. I don't know if that's worth the agony of living with some of these former "all-stars," but it'll be fun to watch. My choices are Kaysar, Janelle or Howie from last season – or how about devilish Dr. Will from season 2? No word yet on the 20 former houseguests we get to choose from, but we'll keep you posted!
Posted by Zoe Stagg Categories: Reality, FOX, Hell's Kitchen
Finally, a return of the greatest reality show of all time! Gordon Ramsay, British football thug-turned-fancy chef will host the second season of this intense cooking competition. Top Chef, who? While T. C. host Katie Joel stares soullessly at contestants and drones something about "packing your knives," Ramsay will take that knife, threaten you with it, and tell you your risotto is worse than horse manure. Now THAT'S good TV.
This season will pit men against women as contestants brave Mr. Ramsay's…prickly demeanor and cook as if their lives depended on it. The grand prize is the title of Executive Chef at the new Red Rock Casino Resort and Spa in Las Vegas- that is, if anyone survives.
Hell's Kitchen is Divine.
Posted by Kristen DeLeon Categories: Games, Reality, NBC
NBC is putting out a new show called Treasure Hunters. Now, for all of you who loved the movie National Treasure or The Da Vinci Code, this show will surely be a must-see. Treasure Hunters is a reality show where two groups of "hunters" are placed at opposite ends of the globe. Each week the groups will track down another clue to help them find the final treasure. These clues will be in different cities in the United States, and even in other countries. The trick is, neither group knows about the other and there will be eliminations based on who finds the clue last. Another interesting detail about the show is that no one knows exactly what the treasure is that they are looking for. The treasure could be anything from money to precious stones, but we won't actually know until we see it in the final episode.
Posted by Rachel Langley Categories: Reality, Cable, America's Next Top Model, News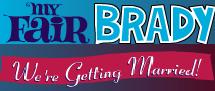 I hate to ruin the constant on again, off again tension of the Knight/Curry VH1 series "My Fair Brady: We're Getting Married!" but it looks like the two, have in fact, succeeded in walking down the aisle. The Brady and the Beauty said their respective vows on May 29th in Joliet, IL. I don't want to give away too many specifics, so let's just say we can expect a very "Adrianne" wedding, right down to the flowers and the bridesmaid gowns. Viewers can catch all of the wedding festivities during the "MY FAIR BRADY WEDDING SPECIAL" which premieres on VH1 in July.

Read More
| VH1
Posted by Rachel Langley Categories: Games, Prime Time, Reality, NBC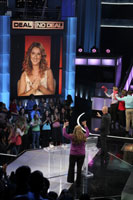 Looks like those gigs in Vegas aren't keeping Ms. Celine Dion busy enough. On the June 5th finale of Deal or No Deal, Celine surprised contestant Casey Bell (and the audience) with an appearance via a big screen monitor. The news had already spread to the television crowd, but the impressive part of the show was Dion stayed through the entire hour. The admitted celebrity fan of DOND cheered when it was good, squirmed when it was tense and sung (yes sung) when our lucky contestant needed a Dion-sized dose of hope. The stakes were higher than ever on this season ender, as the impressive grand prize amount on the board was an unprecedented five million dollars. The contestant walked away with just over $170,000, though her case in the end was holding over $700,000. But don't feel too bad for Casey Bell, she and her family were offered an open invitation to come see Celine next time they are in Las Vegas. If your feeling like a little "Deal or No Deal" action of your own, they are still accepting applications for next season. And who knows, maybe Celine will be back too…

Read More
| Deal or No Deal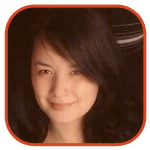 Posted by Veronica Santiago Categories: Music, Prime Time, Reality, American Idol, Talent, Gossip
Apparently Chris Daughtry does not need Fuel to light his fire.
Despite the job offer Daughtry received from the established rock band within hours of being axed, Chris has decided to further weigh his options. Instead of using the band as a crutch into the music industry, he plans on doing things his own way.
This could prove to be a risky move for Daughtry. Will he become another blip on our radars like last year's rocker Bo Bice? Did he miss an opportunity to immediately tour like JD Fortun did with INXS? You know what they say: Out of sight, short of hair… sometimes out of mind.

Read More
| People
Posted by Rachel Langley Categories: Reality, Rumors

After nearly twenty years, it appears even a film like "Dirty Dancing" is not safe from the tentacle like reaches of reality television. After stage productions of the hit film started raking in the bucks in places like Germany, Poland, Italy & Japan, producers decided a reality show would be next on the creative resume of the beloved film. The show is being billed as a "Dancing with Stars" meets "The Bachelor". The premise is to put less experienced female dancers with more experienced male pro dancers (ala Grey/Swayze). But it doesn't stop there. The "Bachelor" twist to the series includes the female contestants vying for the affection of their dance partner. And what do the winning couples get for sparking heat both under their feet and in their hearts? They will be cast in one of the world stage productions of the show, which could land them at the Aladdin Hotel & Casino in Las Vegas. The popular production will be making it's U.S. debut there in 2007.
© Gear Live Media, LLC. 2007 – User-posted content, unless source is quoted, is licensed under a Creative Commons Public Domain License. Gear Live graphics, logos, designs, page headers, button icons, videos, articles, blogs, forums, scripts and other service names are the trademarks of Gear Live Inc.