Latest Video: FilmCrunch 067: Hairspray, Chuck & Larry, Premonition reviewed
Veronica Santiago and Neil Estep review Hairspray, Chuck & Larry, and Premonition in this episode of FilmCrunch.
Play Video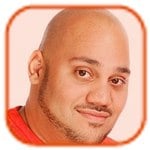 Posted by Andru Edwards Categories: Comedy, Prime Time, FX, Gossip, Rumors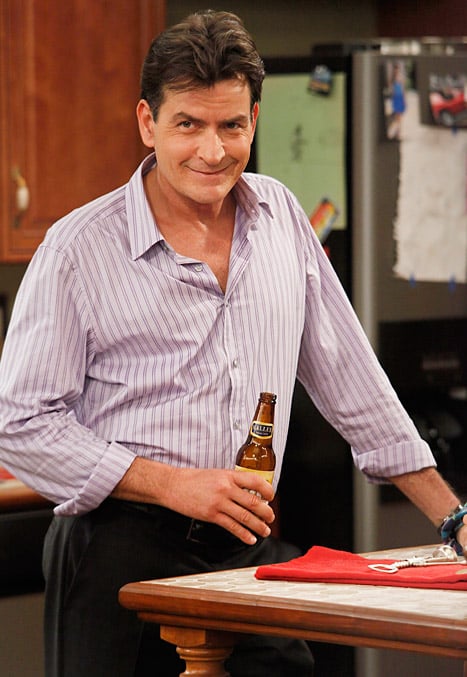 Charlie Sheen allegedly shut down production on Anger Management several times recently.
The 48-year-old actor, who parted ways with his manager, Mark Burg, entertainment lawyer, Jake Bloom, and publicist, Larry Solters, last week, was reportedly forced to miss work for two days and cut short filming this week because he developed laryngitis from partying too hard. "Filming with Charlie came to a halt last week for two days because he had come down with a nasty case of laryngitis. He was unable to talk at all last week, and has only worked half days this week because Charlie's voice isn't 100 percent. It has essentially shut down production because Charlie is in all of the scenes of the FX show," a source said.
Another insider insisted he developed the illness because he has been partying with his new girlfriend, Brett Rossi. "The reason he got laryngitis is simple. Charlie has been partying non-stop ever since Brett came onto the scene. There is a constant stream of cars coming and going from his Beverly Hills estate. It's the same pattern of behavior that led to the infamous 2011 meltdown," the insider revealed.
Click to continue reading Charlie Sheen Shut Down 'Anger Management' Production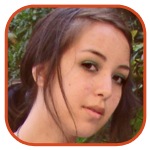 Posted by Robin Paulson Categories: Music, Prime Time, Reality, FOX, Gossip, Rumors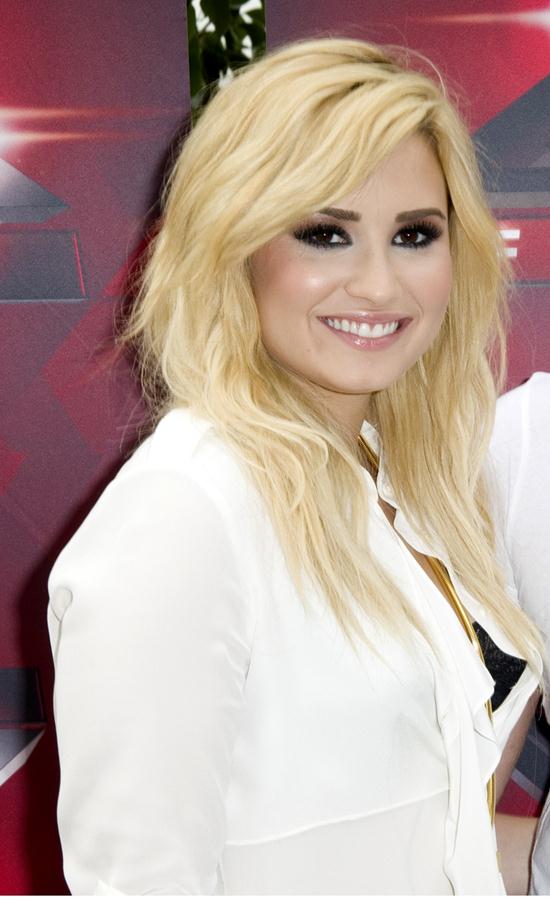 Demi Lovato is pulling a J.Lo.
The singer-actress is rumored to be leaving her judging stint at The X Factor after having served on the panel for two seasons alongside the likes of Britney Spears, Kelly Rowland, and Paulina Rubio. A source close to the former Disney star claims that she wants to focus on her music career (sound familiar?), adding, "She had a great run and a good time."
The move to quit the reality show may be wise considering her upcoming tour schedule, which runs from February to March 2014.
When asked last year why she remained on the judging panel for another season (as fellow panelists Britney Spears and L.A. Reid exited), Demi stated that she wanted to expand her fan base: "When you have the opportunity to be in front of America every single week several times a week, that's a very incredible opportunity, not only because your fans get to know you better, but… I was on the Disney Channel forever, and was waiting for that right job that would help me cross over to the mainstream world... I was not only in front of my fans every week, but I was also in front of adults. I never used to get recognized by adults, and now when I'm at the airport or the grocery store, the guy behind the register will be like, 'I love you on X Factor!'"
Click to continue reading Demi Lovato Exiting 'X Factor'
Read More
| People via Daily Mail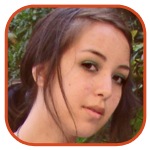 Posted by Robin Paulson Categories: Drama, Prime Time, Sci-Fi/Horror, Cable, Gossip, News, Rumors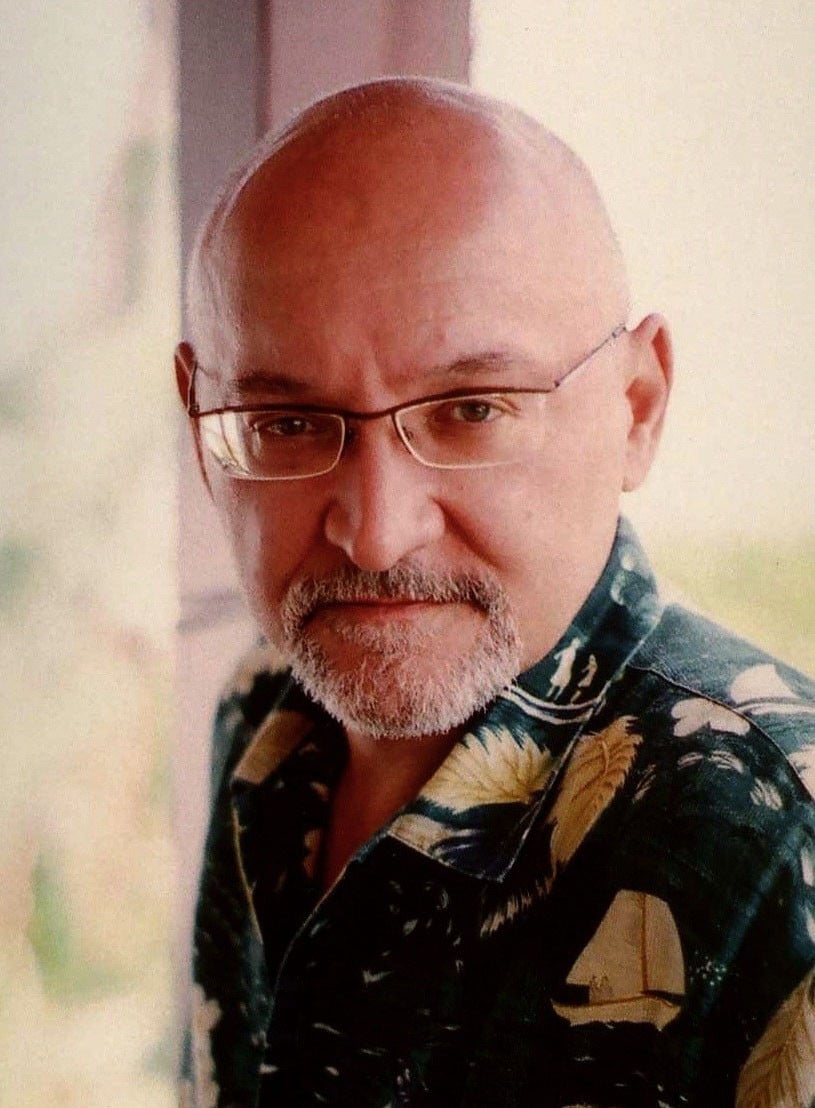 I'm not sure which was more abrupt: Frank Darabont's departure from The Walking Dead, or his lawsuit against the show's distributor, AMC.
The three-time Oscar nominee developed the comic book series into the hit series that it is today, but he was quietly fired from the production just shortly into the show's second season. Now Darabont is suing the network - which gave TV fans Mad Men and Breaking Bad - for tens of millions of dollars in profit he believes that they owe him due to a sweetheart deal they made in licensing the show to itself.
In Darabont's lawsuit, which he filed yesterday in New York, the director claims that AMC never told him why they dismissed him from the show (something they never discussed publicly, either).
"AMC's conduct toward Frank to date has been nothing short of atrocious. Unfortunately, the fans of The Walking Dead have suffered as well by being deprived of his creative talent," Darbont's lead lawyer Dale Kinsella said.
Click to continue reading 'Walking Dead' Creator Frank Darabont Files Lawsuit Against AMC
Read More
| The Hollywood Reporter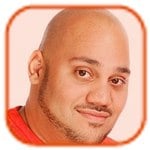 Posted by Andru Edwards Categories: Music, Prime Time, Reality, ABC, Dancing With The Stars, Gossip, Rumors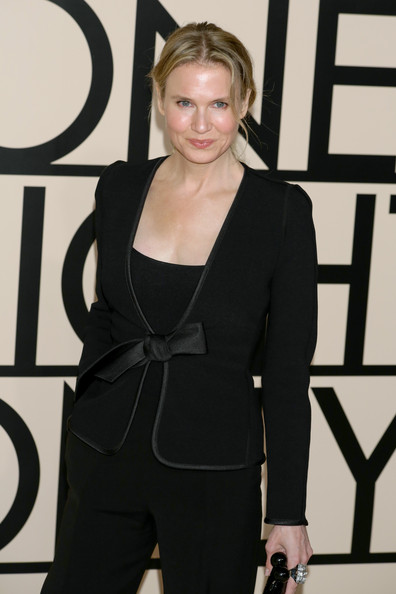 Renee Zellweger is being lined-up to appear on Dancing with the Stars.
Bosses for the reality show are keen to pull out all of the stops for the next season by choosing celebrity contestants who have all won Oscars, and they believe securing Renee - who took home the Best Supporting Actress Academy Award for her role in Cold Mountain in 2003 - will encourage other stars to sign up.
"Renee is being seen as the lynchpin contestant that would seal the deal for the theme season. The producers are fixated on Renee, in part because she hasn't done much dancing at all since Chicago more than 10 years ago and there's this real mystery about her and what she's up to. They keep raising the amount of money they are willing to give her in the hope that she'll say yes, and the theory is that if they can get her to sign on, then it would attract some other really prominent Oscar winning stars - who wouldn't normally do reality TV - to fall in step," a source said.
Ratings for the ABC program have decreased in recent seasons after producers only wanted celebrities with little dancing experience to take part, but they believe a talent like Renee's could boost viewings. "Now that the rule that stars had to be total dance novices has been broken, it opens the door wide for someone like Renee, who hoofed it in Chicago, to strut her stuff. The DWTS masterminds think the idea of having a theme of Oscar winners would be a sure ratings-grabber," the source explained.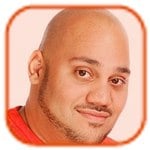 Posted by Andru Edwards Categories: Drama, Prime Time, Sci-Fi/Horror, Talk Shows, BBC, Gossip, Rumors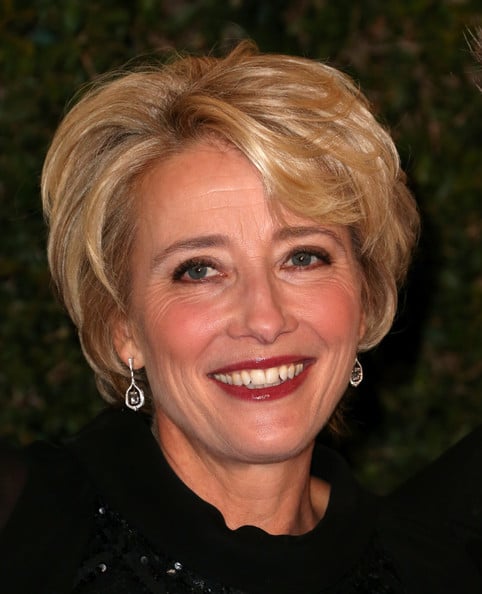 Emma Thompson would have "loved" to have become the first female time lord in Doctor Who.
The Oscar-winning actress denied speculation that she was offered the role given to The Thick of It actor Peter Capaldi, but said she would have jumped at the chance to join the BBC series.
"I would have said 'yes,' I'd have loved to have played Doctor Who. Maybe women need their own kind of new time traveling person?" she said, appearing alongside former Doctors Matt Smith and David Tennant on The Graham Norton Show.
On the upcoming 50th anniversary episode "The Day of the Doctor," the tenth Doctor David and eleventh Matt remain tight-lipped about the show's plot and only revealed Peter will "join at Christmas."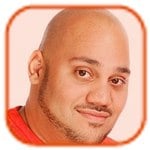 Posted by Andru Edwards Categories: Music, Prime Time, Reality, Cable, Gossip, Rumors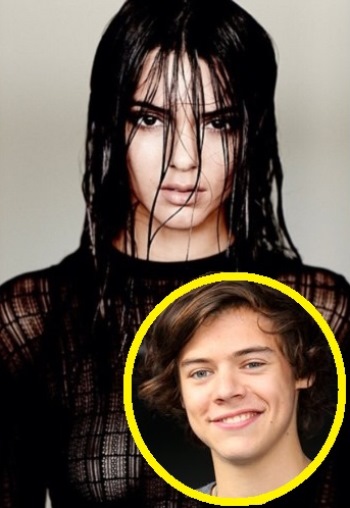 Harry Styles has been banned from appearing on Keeping up with the Kardashians.
The One Direction hunk reportedly struck up a romance with Kendall Jenner earlier this week, but there won't be any reference to the new couple on the reality TV show as Harry's management have forbidden E! network from mentioning him in future episodes.
"Whatever happens, if the relationship develops or not, E! have been told that Harry is not to be mentioned on the program," a source told The Sun.
The singer - who split with Taylor Swift in January before being linked to model Cara Delevingne - took Kendall, the half-sister of Kim Kardashian, to Craig's restaurant in West Hollywood on Wednesday night, before driving her home in his swanky Range Rover.
However, the pair are keen to keep their blossoming romance under wraps as they don't want to go the same way as Kim Kardashian and Kris Humphries, who split two months after filming their wedding for the popular series. "Harry wants to keep things as private as possible and isn't going to become part of the reality series like others in the past who have been linked to the Kardashian-Jenner clan," the source added.
Click to continue reading Harry Styles Banned from 'Keeping up with the Kardashians'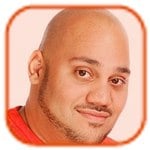 Posted by Andru Edwards Categories: Drama, Music, Prime Time, FOX, Gossip, Internet, Rumors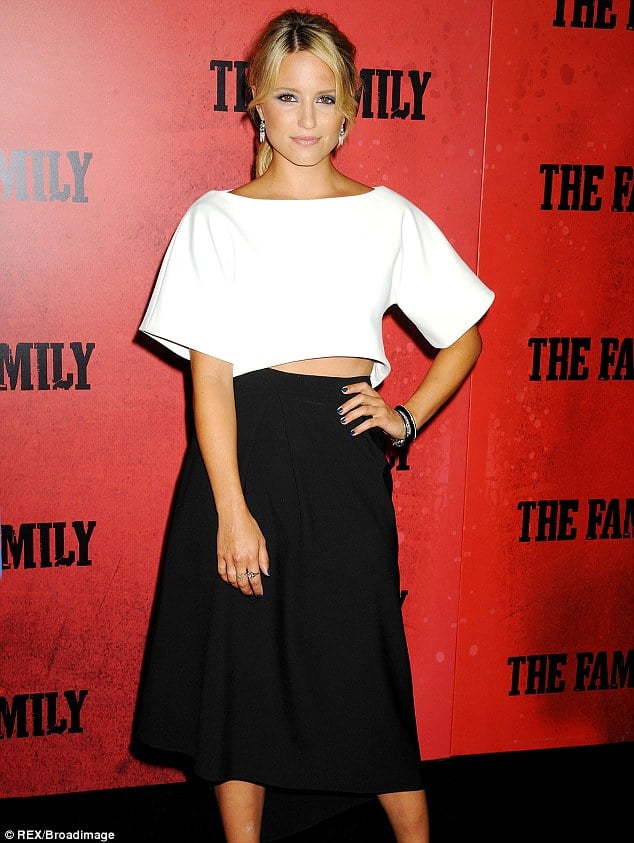 Dianna Agron is finding it "hard" to be away from the Glee cast.
The 27-year-old actress is upset at claims there was a rift between herself and the other stars of the show after she failed to appear in last month's special Cory Monteith tribute episode, and admits it has made dealing with the death of her co-star even more difficult.
Dianna - who played Quinn Fabray on the show - told Ireland's Independent newspaper, "Bad news spreads faster than anything good. And I think it's just such a shame, especially involving someone that we love so much, that the good old internet has taken everything that they want to say about it and spread it like wildfire. So I've nothing but love for that show and everybody involved in it and it was such a huge part of my life, so I think it's equally hard when I'm not there every day anymore, I don't see all of them every day anymore to have things like this fly around. It's more heartbreaking than it would be if I was there with everybody. It makes me feel even farther away from our show."
Click to continue reading Dianna Agron: Being Away from 'Glee' Is Hard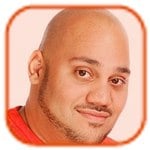 Posted by Andru Edwards Categories: Late Night, Talk Shows, Cable, NBC, Cancellations, Gossip, News, Rumors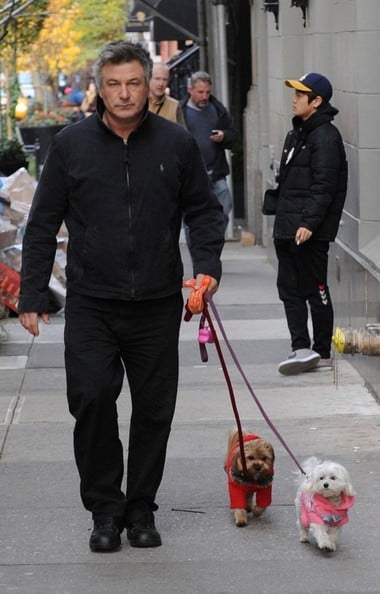 Alec Baldwin's talk show has been pulled off air for two weeks.
The late night American program Up Late has been removed from the Friday night slot by MSNBC after claims the former 30 Rock actor made a homophobic slur against a photographer.
"I did not intend to hurt or offend anyone with my choice of words, but clearly I have - and for that I am deeply sorry. Words are important. I understand that, and will choose mine with great care going forward. What I said and did this week, as I was trying to protect my family, was offensive and unacceptable. Behavior like this undermines hard-fought rights that I vigorously support," the 55 year-old star said in a statement.
The star reportedly called the paparazzi photographer a ''f**'' hours after winning a court case against his stalker, but he said he didn't use the homophobic word and instead called the man a "fat head." In a blog post on Huffington Post, the actor said the future of his talk show was unclear. "Whether the show comes back at all is an issue right now," he wrote.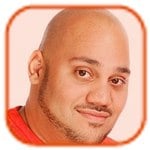 Posted by Andru Edwards Categories: Music, Prime Time, Reality, FOX, Gossip, Rumors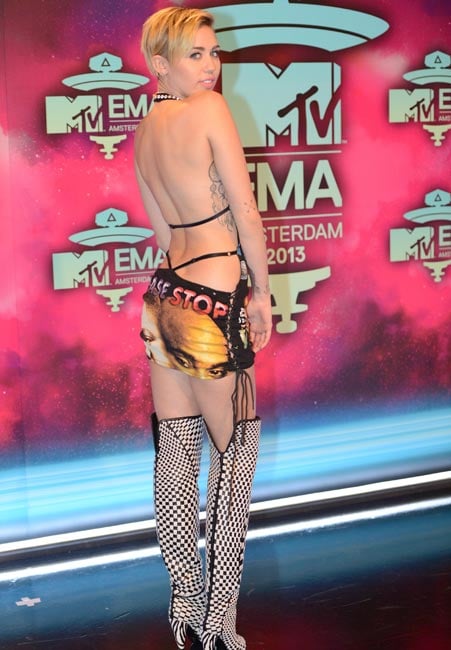 Miley Cyrus is making X Factor bosses nervous ahead of her performance on the show tomorrow.
The "Wrecking Ball" singer has reportedly been told to tone down her act for the family-friendly show after her controversial twerking at the MTV Video Music Awards with hitmaker Robin Thicke. "Miley seems to be on a mission to be as controversial as possible so everyone's a bit nervous. She's been told to tone it down for The X Factor. That said, we're not stupid," a source said.
Although big bosses don't want the performance to result in complaints, head judge Gary thinks 20-year-old should include her controversial rump-shaking move "It's music - she's a young girl. If that's the way she wants to express herself, fair enough. It's a tricky one because I remember Madonna when she brought her Sex book out and everyone was going crazy. That seemed more shocking. But, you know, there's an off button. I always say, if you don't want to watch it, turn it off," he said earlier in the week. "These singers are young, sexy girls - of course they are going to express themselves like that. But I don't let my kids watch it. I probably wouldn't let them watch anything like that, it's too sexual for them," he added.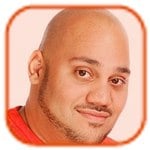 Posted by Andru Edwards Categories: Drama, Prime Time, FOX, Gossip, Rumors
Lea Michele will reportedly star in her own Glee spin-off.
The hit show's creator Ryan Murphy is planning to launch a new show which will center on the actress' character, Rachel Berry, and feature some of the other stars from the musical comedy in supporting roles.
The news comes just weeks after it was confirmed Glee will end in 2015 after its sixth series. "This will be announced soon. They're making the deals now and it also presents a viable exit plan for the main Glee series itself - in that some of its core cast would also migrate to the Lea Michele project as Glee is showing signs of aging," a source said.
Glee was rocked by the death of Lea's boyfriend Cory Monteith, who played her on-screen beau Finn Hudson, in July. The actor - who had a long history of battling drug abuse - succumbed to a deadly combination of heroin and alcohol in a hotel room in Montreal, Canada.
Click to continue reading Lea Michele to Star in 'Glee' Spin-Off?
© Gear Live Media, LLC. 2007 – User-posted content, unless source is quoted, is licensed under a Creative Commons Public Domain License. Gear Live graphics, logos, designs, page headers, button icons, videos, articles, blogs, forums, scripts and other service names are the trademarks of Gear Live Inc.