Latest Video: FilmCrunch 067: Hairspray, Chuck & Larry, Premonition reviewed
Veronica Santiago and Neil Estep review Hairspray, Chuck & Larry, and Premonition in this episode of FilmCrunch.
Play Video

Posted by Wendy Michaels Categories: Late Night, Talk Shows, NBC, Saturday Night Live, Rumors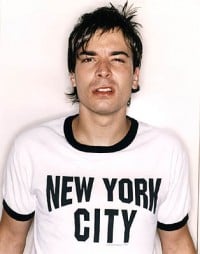 Former Saturday Night Live cast member Jimmy Fallon is reportedly being considered as the next host for Late Night. With Conan O'Brien scheduled to take over The Tonight Show hosting duties from Jay Leno in 2009, NBC is looking for someone to fill Conan's rather large shoes. The New York Times reported that NBC executives are discussing a deal with Fallon, but the deal makes no promises that he will win the coveted hosting job. Carson Daly, host of Last Call, would love the job, but NBC has not yet made that an option. Quite honestly, I would much rather see Fallon take on the job over Carson. Fallon has hosted MTV awards shows in the past and even filled in for David Letterman in 2003. And he's funny. I don't think the same can be said for Daly. It's unclear if anyone can really match Conan's wit, but it would be nice to see someone like Jimmy Fallon taking over. The deal with NBC may not end in the hosting job, but does guarantee that any projects he does will be exclusively for NBC. Marc Liepis, a spokesman for NBC, told E! Online that "the stories are speculation and unconfirmed." Fallon hasn't done too much since leaving SNL, except for the films Taxi and Fever Pitch, as well as lending his voice to Arthur and the Invisibles. He's got a couple of indie films coming up too. Personally, I'd love to see him on my TV every night—just have Tina Fey be his first guest. I really miss them on Weekend Update.
Read More
| Yahoo News


Posted by Wendy Michaels Categories: Drama, Prime Time, ABC, Grey's Anatomy, Rumors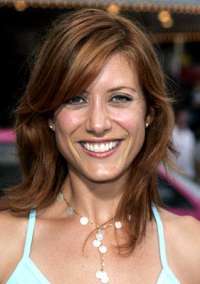 Ah, the good 'ole television spinoff. The rumor mill was crazy today with news that Dr. Addison Montgomery-Shepherd could be getting her own Grey's Anatomy spinoff. That's cool, right? No, I mean I'm asking seriously. I don't watch Grey's Anatomy, so I don't really know that much about the character. The reports I've read, however, seem to paint a favorable picture of the spinoff. Kate Walsh plays Addison, and she makes for some interesting television, so why not spinoff? There seem to be no firm plans yet regarding the plot, location or even the title for the series. ABC Television Studio has confirmed that the new series is in process, so I'm sure more details will be coming soon. To begin, Grey's Anatomy will feature an upcoming two-hour Addison-heavy episode to see how it goes. The "run it up the flagpole approach," it seems, will air during May sweeps. There has been no official comment from either Kate Walsh or creator Shonda Rhimes. No other characters are expected to move to the new show with the Addison character.
Read More
| Yahoo! News


Posted by Wendy Michaels Categories: Prime Time, Reality, ABC, Dancing With The Stars, Internet, Rumors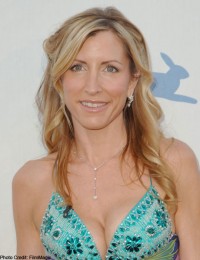 You've been waiting for the big announcement, reading Internet rumors until you could get the official word. Good news for Dancing With the Stars fans: the official contestant roster was revealed today. Place your bets now on who will win the big event. And the cheesy trophy. Here are the choices:
Heather Mills, ex-wife of Paul McCartney
Apolo Anton Ohno, Olympian
Shandi Finnessey, Miss USA 2004
Clyde Drexler, former basketball star
Vincent Pastore, actor from The Sopranos
Ian Ziering, actor
Laila Ali, boxer
Billy Ray Cyrus, country singer
Joey Fatone, formerly of 'N Sync
Leeza Gibbons, former host of Entertainment Tonight
Paulina Porizkova, model
The two-hour season premiere airs on March 19th.
Read More
| Yahoo! News


Posted by Wendy Michaels Categories: Music, Reality, Gossip, News, Rumors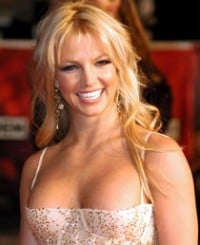 In my quest to find worthy TV news fit for blogging today, it seems that Britney Spears' shaving her head is top news. There's no room for anything else interesting in the entertainment world. Between her and the circus that's unfolding following Anna Nicole Smith's death, there's not much left for us to talk about. Anna Nicole, I can understand. There are so many unanswered questions, including the custody of her baby, that I see why the entertainment media has a lot of ground to cover. A pop star shaving her head and getting a tattoo? I don't get it. It's strange, yes. But, is it so newsworthy that the media has to keep covering the story? I would prefer seeing less of her shaved head until they actually have some news about why she did it. Perhaps we'll never know. Here's the thing—it will grow back. And when it does, that will be the top entertainment story of the day!
Read More
| MSNBC


Posted by Wendy Michaels Categories: Prime Time, Reality, ABC, Dancing With The Stars, Gossip, Rumors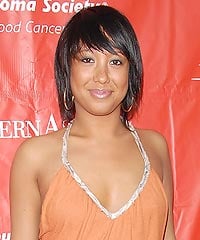 Cheryl Burke, who is a two-time winner on the hit Dancing With the Stars, has found a romantic partner in Matthew Lawrence. Lawrence is the brother of Joey Lawrence, who appeared on the third season of the dance competition. People magazine is reporting the love connection, with a pal of Burke's saying, "They are definitely together. Cheryl is very happy." The super talented 22-year-old and Lawrence were together at the Dancing With the Stars wrap party on Monday night, dancing in the VIP area. An insider also reported that she had a birthday cake for Matt, who turned 27 on February 11th, delivered to her suite at Borgata Hotel Casino and Spa in Atlantic City, where the wrap party was held. Lawrence's rep had no comment on the pairing—hey, wouldn't it be cute if he showed up on an upcoming season of Dancing With the Stars? And when did this kid turn 27? Man, I feel old.
Read More
| People


Posted by Wendy Michaels Categories: Comedy, Cable, Daily Show, The, Cable/Satellite, Gossip, Rumors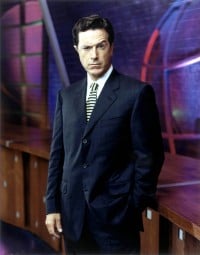 It's official. Stephen Colbert will have an ice cream flavor named in his honor. Internet rumors have been swirling about the possibility of a Colbert-themed flavor from Ben & Jerry's. You know you've hit the big time when you become a flavor, and it seems Colbert is as likely an honoree as anyone. The flavor will be called "Stephen Colbert's Americone Dream," a vanilla base with fudge-covered waffle cone pieces and caramel. The folks at Ben & Jerry's describe it as "The sweet taste of liberty in your mouth." Hmmm, that seems like a peculiar description. Since when do waffle cones and caramel taste like liberty, and why does that personify Colbert? Colbert, ever the quick-wit, responded to the new flavor by saying, "I'm not afraid to say it. Dessert has a well-known liberal agenda. What I hope to do with this ice cream is bring some balance back to the freezer case." All in good fun though—Colbert will donate proceeds to charity via his Stephen Colbert Americone Dream Fund.
Read More
| Yahoo! News


Posted by Wendy Michaels Categories: Music, Prime Time, Reality, FOX, American Idol, Gossip, Rumors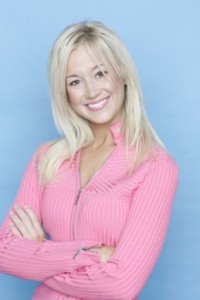 Remember cutie American Idol finalist Kellie Pickler? Seems her dad is the one making headlines now, given his latest arrest. Clyde Raymond Pickler Jr. was arrested on February 7 for assault. The arrest occurred in Albemarle, North Carolina, and he allegedly assaulted someone with a steak knife. He had several misdemeanor charges, including assault with a deadly weapon, assault on a female, and communicating threats. During her time on Idol, Kellie recounted how her dad had done jail time, including a stint for stabbing his neighbor in 2003. Seems his days of crime are not behind him. Kellie is doing well, despite the family trouble. Her debut album, Small Town Girl, sold 500,000 copies. She is also scheduled to appear in a sitcom pilot in the fall.
Read More
| Showbuzz


Posted by Wendy Michaels Categories: Music, Prime Time, Reality, FOX, American Idol, Gossip, Rumors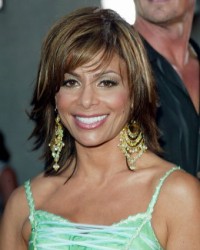 When I first read the gossip that Paula Abdul might be replaced on American Idol, I figured it was true. Her strange behavior seems to be begging for her to get the boot. Then I read a bit more and saw that Courtney Love may be her replacement. Huh? Seems it would be in Idol producers' best interest to replace one incoherent judge with someone reliable, and… I don't know… coherent? The rumor comes from Us Weekly, so I think we may have to take this one with a grain of salt. Their report says that a source informed the magazine that Nigel Lythgoe, Idol executive producer, considered replacing Paula with Courtney. No telling who the "source" is, but it seems a fair assumption that this prediction will never see the light of day. Us reported that Love was contacted by Lythgoe, but she made no comment about whether or not she would appear on Idol. Love said of the call, "He was wondering if I was interested. I thought it was kind of weird but brilliant."
Read More
| Reality TV World


Posted by Wendy Michaels Categories: Drama, Prime Time, ABC, Gossip, Rumors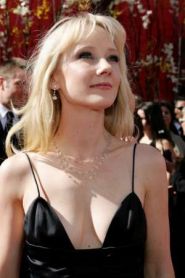 After five years of marriage, Anne Heche and her husband, cameraman Coley Laffoon, have split. Heche's rep has confirmed the news with People magazine, which seems to be the go-to publication for airing your break up news if you're a celebrity. Her rep said that the couple "have decided to separate after five years of marriage. They have requested that they be allowed their privacy at this time." You may recall that Heche, currently starring on Men in Trees, was involved with Ellen DeGeneres for a few years before they split in 2000. She and Laffoon married in 2001, shortly after she released her kooky autobiography titled, Call Me Crazy. The couple have a four-year-old son named Homer. Rumors have been swirling (according to Entertainment Tonight anyway) that Heche is involved with Men in Trees co-star, James Tupper, although there has been no confirmation of this relationship.
Read More
| People


Posted by Wendy Michaels Categories: Comedy, Drama, Prime Time, Cable, FX, Ratings, Rumors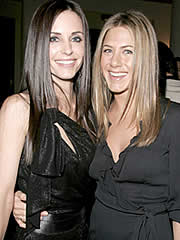 We reported last week that there was a rumor that Jennifer Aniston might appear on Courtney Cox Arquette's series, Dirt. The rumor has now been confirmed, with more details about which episode and the character Aniston will play. This appearance will mark Aniston's first return to television since wrapping Friends in 2004. This time around, she will play rival magazine editor Tina Harrod. The exchange between her and Lucy Spiller should be fun—and good to see Aniston return to her roots. Aniston will appear in the season finale of Dirt, airing on March 27th on FX. Hmmm, sounds like there will be a bump in ratings with these two sharing the small screen again.
Read More
| AOL

© Gear Live Media, LLC. 2007 – User-posted content, unless source is quoted, is licensed under a Creative Commons Public Domain License. Gear Live graphics, logos, designs, page headers, button icons, videos, articles, blogs, forums, scripts and other service names are the trademarks of Gear Live Inc.