Check out our 2013 Holiday Gift Guide, win some awesome gadgets!
Our 2013 Holiday Gift Guide is in full swing - we are adding our recommendations daily, aimed at men, women, teens, families, techies, and more. If you need help figuring out what to get the people in your life, head on over to our Guide for some ideas. We'll even be giving away some of the items featured this year!
First up? We're giving away an iPad mini, Rdio subscriptions, and more!
Latest Video: FilmCrunch 067: Hairspray, Chuck & Larry, Premonition reviewed
Veronica Santiago and Neil Estep review Hairspray, Chuck & Larry, and Premonition in this episode of FilmCrunch.
Play Video

Posted by Wendy Michaels Categories: Comedy, NBC, Saturday Night Live, Gossip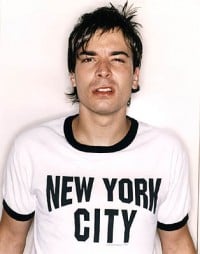 A sad, salty tear just streamed down my face when I read that my sweet Jimmy Fallon got engaged. I don't know why I've been holding out hope that he would consider me. Heck, I'm married, so I don't even know why I feel like my heart has been trampled upon. Seriously though, Fallon has always been a favorite of mine, but I'm a sucker for a funny guy (Jon Stewart, Paul Rudd and David Duchovny have a special place in my heart). Jimmy, who you may recall from Saturday Night Live and later, films Taxi and Fever Pitch, popped the question to Fever Pitch producer Nancy Jovonen last weekend—at sunset on a dock at Lake Winnepesaukee. That just happens to be where On Golden Pond was filmed, and incidentally, is just a great name to say outloud. Blah, blah, blah… he gave her some amazing ring and then, my heart snapped in half as I tried to deal with the fact that I'm losing Jimmy forever. Back to reality, Fallon is also rumored to replace Conon O'Brien on Late Night when O'Brien moves over to the Tonight Show in 2009. All I know is that I expect to see Fallon show up on an episode of 30 Rock this season—how great would that be?

Posted by Wendy Michaels Categories: Comedy, Cable, Saturday Night Live, Cable/Satellite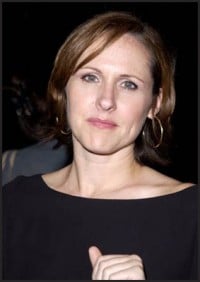 If you found the little sampling of Molly Shannon on a recent Saturday Night Live just wasn't enough—you're in luck. She'll be appearing in a Lifetime Original movie called More of Me. I, for one, loved her on SNL... my husband and I were quoting Sally O'Malley for days afterwards ("I like to kick. Stretch. And kick!"). She'll be flexing her funny bone again in this Lifetime movie, and while I typically run screaming from any of that channel's originals, this one has me curious. More of Me will star Shannon as a busy wife and mother with multiple copies of herself to cope with her busy life. And while the premise seems a little silly, it's worth seeing Shannon on the small screen again (in my opinion). Libby Beers, head of original movies for Lifetime said, "We're always seeking to infuse our original movies with a variety of genres and we know our loyal audience always enjoys smart, relatable and contemporary comedies. Molly Shannon is a genuine movie and television star, and both her unique physical and comedic acting skills make her ideal for this role." And maybe she'll do a little of that kick/stretch/kick business—or at least a girl can hope!
Read More
| Zap2it


Posted by David L. Williams Categories: Drama, Late Night, Music, Prime Time, ABC, Cable, FOX, HBO, NBC, American Idol, Saturday Night Live, Talent, The Sopranos, Editorial, Features, News
Yes, even more thoughts I've had about TV for the past few days, laid out for you in easy-to-read paragraph format.

MOLLY SHANNON ANNOYS & DELIGHTS – Saturday Night Live came back with a new episode recently starring Molly Shannon (she's ostensibly there to promote her movie "Year of the Dog," but I really think SNL looks for any excuse to have it's former cast members return) and it was … pretty much what I thought it was going to be. I used to remark when Ms. Shannon was on the show that she didn't have many characters, just the same character in different outfits and wigs. That character comes out, goes through her catch phrases and/or crazy falls, and then the sketch is over. That's Mary Katharine Gallagher, that's Sally O'Malley (the I'm 50! Lady), that's Ann Miller (from "Leg Up").
And she did those first two characters when she hosted and it was annoying and really not funny. The laughter always felt more like a reflex from the audience than an actual "this is funny" laugh.
But what Molly Shannon also can do (and I heard Mike White, the writer/director of "Year of the Dog," mention this in an interview) is be really funny when she's quiet and not so over-the-top. Like the Delicious Dish sketch (aka Schwetty Balls) and her typical 80's mulleted stand-up comedienne.
She did the stand-up comedienne character on Weekend Update and that was great, and she played a quieter part in a very good presidential debate sketch. So, it was a mixed bag: nothing great, but nothing too awful.
Click to continue reading David's Channel Surfing Thoughts

Posted by David L. Williams Categories: Comedy, Drama, Reality, ABC, Cable, HBO, NBC, Saturday Night Live, Survivor, The Office, The Sopranos, Editorial, Features
Otherwise known as thoughts I've had about the last few days of TV that aren't long enough individually to make an entire article…
WOO-HOO, THEY LOST! – I lamented the possibility of Charla and Mirna winning The Amazing Race: (not really) All Stars, and they didn't. They came in last (or third, really) and it was all…kinda lackluster. I didn't want C&M to win, and I wanted the Beauty Queens to win, but they didn't either. Eric & Danielle (aka, Team Not Charla & Mirna) won and their fakey relationship and the love between them will, I'm sure, flourish like a sunflower and I'm feeling underwhelmed. Then again, I felt underwhelmed most of the season, so I guess this is a fitting finale. By the way, Race Producers (and I know that you read all of my work), let's try to make sure in the future that you not design the race legs so that the decisions made by the racers in the first thirty-five minutes of the episode don't matter at all. I know you want to keep things close, but that's just annoying.
BEST OF? REALLY, SNL? REALLY?? – Saturday Night Live was not new this week, but instead had their best of the 2006/2007 season episode. There are a couple of things wrong with this. The first is that they still have a few more episodes left. I'm not sure why they felt the need to jump the gun on this one, but maybe they were just tired of rerunning the Peyton Manning episode. Just a tip, NBC: maybe you should wait until the season is over before you start doing a "Best Of" episode. And this leads me to the other thing that's wrong with this episode: just because you've chosen the best example of a recurring sketch, that doesn't necessarily mean that what you've chosen is any good. I know that a lot of people like to hate on SNL on the internet (I believe the phrase "Is this show still on?" is a common "joke" (ironic quotes firmly in place)), but I can't fully hate the show yet because there are always funny moments every week, and that's why God invented TiVo (that has to be invented by God, right? Humans are not that good). But, SNL, "Deep House Dish" and that Bronx talk show … they're not funny. Really not ever. And I really like Amy Poehler, Maya Rudolph, and Keenan Thompson. Those sketches, though, are just … ugh. Oh, and finally, SNL went online to have people cast votes on what their favorite digital short of the year was (and maybe the whole episode should have just been digital shorts). Did anybody really think "Dick in a Box" wouldn't win?
Click to continue reading This Week's Channel Surfing Thoughts

Posted by Wendy Michaels Categories: Music, Prime Time, Specials, Cable, HBO, Saturday Night Live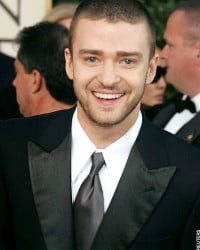 Love his music or hate it, Justin Timberlake is huge. And he's not going anywhere any time soon. Given his popularity, HBO has signed on with the "SexyBack" singer to do a special for his first solo concert this summer. Timberlake's Madison Square Garden appearance on August 16 will be taped for the special. HBO's Nancy Geller said, "Justin Timberlake is a dynamic performer, and we're thrilled to welcome him back to HBO." He was previously on the cable network for an 'NSync special. She continued, "We're especially excited that he'll be creating unique new elements for the special that will make the show an even more memorable experience for our viewers." Timberlake has been making the rounds, winning two Grammys, hosting the Kids' Choice Awards, hosting over at Saturday Night Live and even taking on films like Alpha Dog and Black Snake Moan. He'll next be heard in Shrek the Third.
Read More
| Zap2it


Posted by Wendy Michaels Categories: Comedy, Late Night, Prime Time, NBC, Saturday Night Live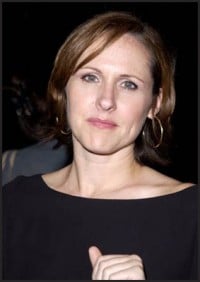 Molly Shannon was one of my favorite cast members on Saturday Night Live, so it's nice to see her coming back to host the May 12th episode. I'm hoping we'll see the return of Mary Katherine Gallagher too. I always marveled at how much Molly Shannon could flop around. You know she must have taken some bruising with that character! She can also be seen in the upcoming film, Year of the Dog, in which she plays a serious role. This is a side of Shannon that we haven't seen before, and I'm really interested to see how she pulls it off. It's always interesting to see a comedic actor like Jim Carrey or Adam Sandler take on the dark, serious character. Yahoo! News has a great interview, via The Associated Press about her upcoming hosting gig and the film. Check it out… also, this Sunday the documentary Saturday Night Live in the '90s will air at 9:00 on NBC.
Read More
| Yahoo! News


Posted by Wendy Michaels Categories: Comedy, Late Night, Prime Time, Specials, NBC, Saturday Night Live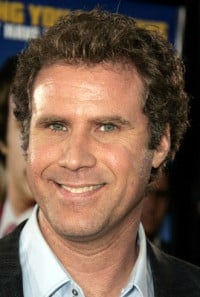 Who knew that there were Saturday Night Live documentaries in existence? Well, it's news to me, and I consider myself a pretty diehard SNL fan. Through good times and bad, I've watched… So, I just read that NBC has ordered a documentary about the show during the 1990s. Cool, I thought, then I read that there were two previous documentaries. Huh? Guess I've got to hunt those down because I love that behind-the-scenes kind of stuff. This latest edition is called Saturday Night Live in the '90s: Pop Culture Nation and promises to be "funny, dramatic and filled with great clips and new interviews featuring the biggest comedy stars of today. These are the backstage stories that made headlines." What makes this great will be interviews of former cast members and writers—Mike Myers, Tina Fey, Will Ferrell, Cheri Oteri, Chris Rock, Molly Shannon, Tim Meadows and Jimmy Fallon. You can catch the documentary on May 6th.
Read More
| Zap2it


Posted by Wendy Michaels Categories: Late Night, NBC, American Idol, Saturday Night Live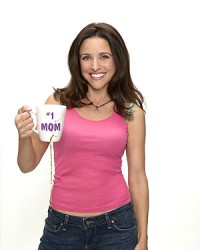 Saturday Night Live is back with an all-new show this weekend. You won't want to miss it when The New Adventures of Old Christine's Julia Louis-Dreyfus hosts on March 17th. Louis-Dreyfus is herself an SNL alum, appearing on the sketch comedy from 1982-1985. She hosted the show last year and is one of the better comedic actors to grace Studio 8H. Musical guest for the show is Snow Patrol.
March 24th, SNL's host is Indianapolis Colts' quarterback Peyton Manning. I have to say I'm never a fan of professional athletes hosting the show, and this will be Manning's first try at acting. But, ever the SNL fan, I will be watching. Carrie Underwood will serve as musical guest during the show.
Read More
| Comingsoon.net


Posted by Wendy Michaels Categories: Late Night, Talk Shows, NBC, Saturday Night Live, Rumors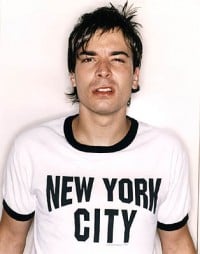 Former Saturday Night Live cast member Jimmy Fallon is reportedly being considered as the next host for Late Night. With Conan O'Brien scheduled to take over The Tonight Show hosting duties from Jay Leno in 2009, NBC is looking for someone to fill Conan's rather large shoes. The New York Times reported that NBC executives are discussing a deal with Fallon, but the deal makes no promises that he will win the coveted hosting job. Carson Daly, host of Last Call, would love the job, but NBC has not yet made that an option. Quite honestly, I would much rather see Fallon take on the job over Carson. Fallon has hosted MTV awards shows in the past and even filled in for David Letterman in 2003. And he's funny. I don't think the same can be said for Daly. It's unclear if anyone can really match Conan's wit, but it would be nice to see someone like Jimmy Fallon taking over. The deal with NBC may not end in the hosting job, but does guarantee that any projects he does will be exclusively for NBC. Marc Liepis, a spokesman for NBC, told E! Online that "the stories are speculation and unconfirmed." Fallon hasn't done too much since leaving SNL, except for the films Taxi and Fever Pitch, as well as lending his voice to Arthur and the Invisibles. He's got a couple of indie films coming up too. Personally, I'd love to see him on my TV every night—just have Tina Fey be his first guest. I really miss them on Weekend Update.
Read More
| Yahoo News


Posted by Wendy Michaels Categories: Comedy, Late Night, Prime Time, NBC, Saturday Night Live, The Office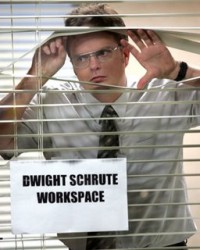 I just came across this online today—why am I always the last to know? Rainn Wilson, aka Dwight Schrute on The Office, will be hosting this weekend's edition of Saturday Night Live. I'm thrilled. I'm ecstatic. Questions abound: Will there be a skit about The Office? Will Wilson be featured in a Digital Short (oh please?)? Will any of his Office co-workers make an appearance? I'm excited to see what he does—it'll be fun to see him outside the word of Dwight Schrute. I know that SNL gets its fair share of criticisms, but I still think it's worth tuning into, at least for the first half of the show. Even if there's just one good sketch, it's worth it. It's always going to have ups and downs, but I've been watching since I was a kid and have no intention of giving up on it yet. Let's hope that Lorne Michaels invites more Office cast members to host… come on, I would be so on board for John Krasinski (Jim) hosting. And while we're suggesting dream SNL hosts, how about the creator of the british Office, Ricky Gervais? He would be a perfect match for SNL.
Read More
| Watchingtheoffice.com

© Gear Live Media, LLC. 2007 – User-posted content, unless source is quoted, is licensed under a Creative Commons Public Domain License. Gear Live graphics, logos, designs, page headers, button icons, videos, articles, blogs, forums, scripts and other service names are the trademarks of Gear Live Inc.