Latest Video: FilmCrunch 067: Hairspray, Chuck & Larry, Premonition reviewed
Veronica Santiago and Neil Estep review Hairspray, Chuck & Larry, and Premonition in this episode of FilmCrunch.
Play Video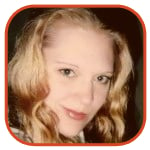 Posted by K.C. Morgan Categories: Drama, Mini Series, Specials, Cable, Gossip, Ratings
The little-known Reelz Channel was only too happy to relieve The History Channel of their miniseries burden, and the decision is paying off. The Kennedys was watched by a record-setting audience on Sunday night, putting the small cable channel on the map.
An average of 1.9 million watched the "cursed" miniseries, a re-telling of the Kennedy family history that The History Channel was too afraid to air -- despite doing all the work on the project. The numbers aren't exactly epic, but when you consider that only 60 million homes receive Reelz it's a huge accomplishment - and the biggest numbers the channel has ever earned.
The Kenendys stars Greg Kinnear, Katie Holmes, Barry Pepper and Tom Wilkinson.
Read More
| Perez Hilton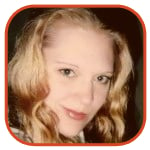 Posted by K.C. Morgan Categories: Award Shows, Prime Time, Specials, ABC, Gossip, Video
The 83rd Academy Awards was filled with musical numbers, glamorous celebrities, even an F-bomb or two. In case you missed the broadcast (which swelled to an incredible five hours if you count the 90-minute red carpet pre-coverage), we did all the hard work for you: we've got the highlights. Take a look at all the best moments from this year's Oscar awards, starting with the video above.
Click to continue reading Videos: Best Moments from the 2011 Academy Awards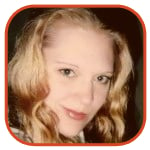 Posted by K.C. Morgan Categories: Award Shows, Prime Time, Specials, ABC, Gossip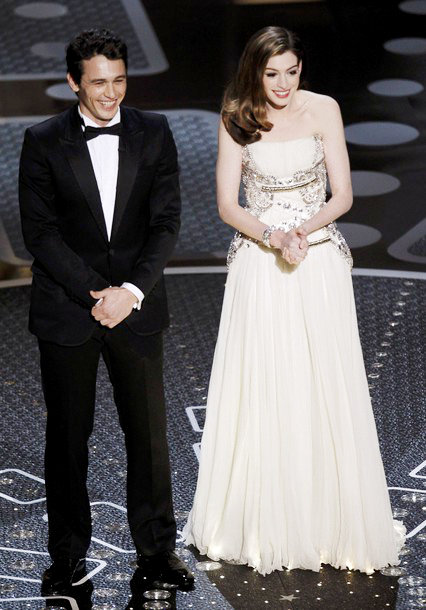 The 83rd Academy Awards opened with a montage of the handful of movies they've decided to honor this year. As usual, all nominations came from a select, certain group of movies in the long list that came out during 2010. If you didn't see The Social Network, The King's Speech, The Fighter, Black Swan or True Grit, the Oscars wanted you to feel like they're absolutely can't-miss films.
But, the award show did offer more than the usual back-patting the actors give themselves once a year.

"Oh my gosh, you're all real…this is all happening," Anne Hathaway grinned from the stage as the smoke cleared. Her diamond-covered white gown was a perfect choice for the opening monologue, which was peppered with jokes about James Franco's nomination and Hathaway's lack of one ("it used to be, you get naked, you get nominated…not any more").
Click to continue reading At the Oscars: The 83rd Annual Academy Awards
Read More
| Entertainment Weekly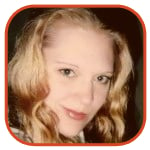 Posted by K.C. Morgan Categories: Award Shows, Specials, ABC, Commercials, Video
Let's hope this video of Oscar co-hosts Anne Hathaway and James Franco is a preview of things to come; they're great together. This funny clip shows some of the outtakes of the two A-listers while they were shooting promos for the awards event, which airs later this month on ABC.
Re-cap the list of Academy Awards nominees before the event airs, and don't forget to follow all our red carpet coverage once the big night is over -- because we've got some awards of our own to give to Hollywood's finest.
Keep checking back to get all our coverage of the 83rd Academy Awards.
Read More
| Perez Hilton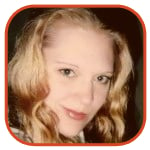 Posted by K.C. Morgan Categories: Award Shows, Prime Time, Specials, ABC, Gossip, Rumors, Spoilers, Video
We're not sure what Oscar co-host James Franco was trying to tell us with this Tweet, we're just glad he did. Franco, a relative newcomer to Twitter, shared this short video-only clip with his 150,000 followers earlier this week, and everyone wants to know why.

In the video, he and fellow host Anne Hathaway seem to be performing the iconic final duet from Grease, which we can only hope they're taping for the upcoming awards broadcast on Sunday, February 27.
Get the Academy Awards red carpet coverage, re-caps, spoilers and gossip sooner than all your friends -- follow TV Envy on Twitter.
Read More
| Popeater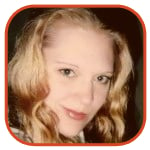 Posted by K.C. Morgan Categories: Award Shows, Specials, ABC, Gossip, Video
"I can guarantee that if you're looking for someone to call people out, we're not your hosts," Anne Hathaway recently told The Hollywood Reporter.

Her comment is a reference to the Golden Globes as hosted by Ricky Gervais. The British comedian won a lot of laughs, and raised plenty of eyebrows, with his none-too-subtle barbs aimed at those in the filmmaking industry.

"I think that humor is really difficult to pull off, and I'm not particularly adept at it. I wouldn't feel comfortable doing it," Hathaway continued. She'll be co-hosting the Academy Awards this year with actor James Franco. In the video above, the pair explain how they happened to be paired up as hosts for the event.
Click to continue reading Oscar Hosts Not Using Ricky Gervais as a Model
Read More
| Popeater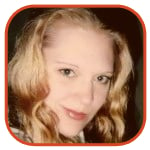 Posted by K.C. Morgan Categories: Games, Reality, Specials, Syndication, Video
In this week's three-day exhibition, Jeopardy pit two of its finest minds -- champions Ken Jennings and Brad Rutter -- against the newest artificial mind designed by IBM. The supercomputer Watson took on the two champs in a two-game session that left the human contestants battling for a moment just to buzz in as each question was fired out by Alex Trebek.
At the end of the two-game, three-day session, Watson dominated. The computer scored a sum of $77,147 (the total comes from Watson's odd penchant for betting off dollar amounts in Double and Final Jeopardy rounds), with Jennings scoring $24,000 and Rutter $21,600 at the end of two Final Jeopardy rounds. For his Final Jeopardy answer (which he got correct), Jennings added a personal message: "I for one welcome our new computer overlords."
Click to continue reading Jeopardy Exhibition Ends, Ken Jennings Welcomes New Overlord
Read More
| Yahoo! News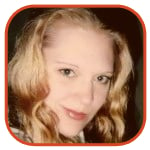 Posted by K.C. Morgan Categories: Games, Reality, Specials, Syndication, Video
IBM is taking computer gaming to an epic level.
Monday marked the debut of the supercomputer Watson, a machine so smart it's capable of playing a game of Jeopardy . . . and maybe, winning it. The three-day game pits the computer against the show's two greatest champions, Brad Rutter and Ken Jennings, and at the end of Round 1 Watson is tied for first place.
Watson ruled categories like "Beatles People" and "Literary Characters APB," though it struggled and offered wrong answers to other categories, including "Name the Decade."
Still, the computer's prowess was such that at the end of the episode, it's tied with Rutter with $5,000 in the Jeopardy game bank . . . and champion Ken Jennings trails behind the machine with only $2,000 in the till. Check out the video above to get a look at Watson in action.
Read More
| E! Online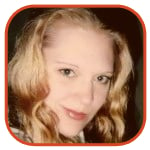 Posted by K.C. Morgan Categories: Comedy, Music, Prime Time, Specials, FOX, Gossip, Video
Few events have been as highly-anticipated as the Glee Super Bowl episode, titled "The Sue Sylvester Shuffle."
Jane Lynch, who plays Sue, featured heavily on the show -- and that would make any episode a success. But since Glee also gave us an epic musical number, a big guest star and an eye-popping twist, we're glad to say the wait for the next new episode won't be quite as long as the last one.
The show opened with the original audio of Katy Perry's "California Gurls" set to a new Cheerios routine featuring pyrotechnics, blue wigs . . . and an angry Sue Sylvester. Unhappy with the routine, Coach Sue made some of the girls hit themselves with chicken cutlets to try and cheer herself up. Sue's problem is not that the routine is bad -- it's that she has to find a way to top herself, as Quinn Fabray (Dianna Agron) pointed out.
Click to continue reading Glee's Super Bowl Episode Kicks Off New Drama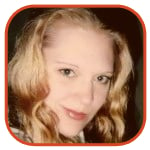 Posted by K.C. Morgan Categories: Specials, Sports, FOX, Commercials, House, Video
The 2011 Super Bowl was enjoyed by millions and hyped for many weeks on end -- and, it didn't disappoint. The game was exciting (even if the cheerleaders were lacking), and FOX's coverage was extremely thorough.
But let's face it: the sports wasn't the best part. Super Bowl XLV was jam-packed with advertising, and some spots managed to shine above the rest. We found videos for the top 5 commercials of the Super Bowl to make it easier to watch them again and again. You can, too, after the jump. . .
Click to continue reading Top 5 Super Bowl XLV Commercials
© Gear Live Media, LLC. 2007 – User-posted content, unless source is quoted, is licensed under a Creative Commons Public Domain License. Gear Live graphics, logos, designs, page headers, button icons, videos, articles, blogs, forums, scripts and other service names are the trademarks of Gear Live Inc.