Latest Video: FilmCrunch 067: Hairspray, Chuck & Larry, Premonition reviewed
Veronica Santiago and Neil Estep review Hairspray, Chuck & Larry, and Premonition in this episode of FilmCrunch.
Play Video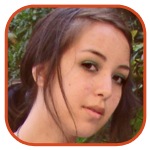 Posted by Robin Paulson Categories: Drama, Kids, Music, Prime Time, Reality, Specials, MTV, American Idol, Dancing With The Stars, Rock Star, So You Think You Can Dance, Talent, Announcements, Gossip, News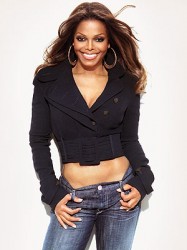 Reality TV producers over at MTV have apparently lured pop icon Janet Jackson into developing yet another American Idol-esque series.
"It's really about finding who's the next Janet Jackson or Justin Timberlake or Usher," executive producer David Broome explains; however, I am a bit unsure as to why we would need to find the next Janet, Justin, or Usher when all three are still rather successful artists today. Perhaps a hint at Jackson's fall from her pop star throne?
Either way you slice it, the upcoming MTV show sounds just like Making the Band to me.
Fearing blatant comparisons to its predecessors, Boome added, "We'll find it from a pool of people who you wouldn't typically find it from. We'll go to YMCAs, church groups, local community centers and try to cast the show."
Wow! A reality show with a heart? I doubt it.
Read More
| Variety


Posted by David Onda Categories: Action, Comedy, Prime Time, Sci-Fi/Horror, ABC, FOX, NBC, The CW, Entourage, Talent, Editorial, Ratings
TV Guide has made their top five television series picks of the new fall season via their three expert critics – Matt Roush, Michael Ausiello, and Rochell D. Thomas. Here are their picks and join me after the jump for my thoughts on their fall favorites.
Matt Roush picks:
Pushing Daisies: Wednesdays at 8 p.m./ET, ABC
Chuck: Mondays at 8 p.m./ET, NBC
Reaper: Tuesdays at 9 p.m./ET, The CW
Back to You: Tuesdays at 8:30 p.m./ET, ABC
Dirty Sexy Money: Wednesdays at 10 p.m./ET, ABC
Michael Ausiello picks:
Pushing Daisies: Wednesdays at 8 p.m./ET, ABC
Dirty Sexy Money: Wednesdays at 10 p.m./ET, ABC
Aliens in America: Mondays at 8:30 p.m./ET, The CW
Reaper: Tuesdays at 9 p.m./ET, The CW
Samantha Who?: Mondays at 9:30 p.m., ABC
Rochell D. Thomas picks:
Dirty Sexy Money: Wednesdays at 10 p.m./ET, ABC
Reaper: Tuesdays at 9 p.m./ET, The CW
Aliens in America: Mondays at 8:30 p.m./ET, The CW
Bionic Woman: Wednesdays at 9 p.m./ET, NBC
Chuck: Mondays at 8 p.m./ET, NBC
Click to continue reading TV Guide's Top Fall Picks
Read More
| TV Guide


Posted by David Onda Categories: Games, Prime Time, CBS, Talent, Editorial, News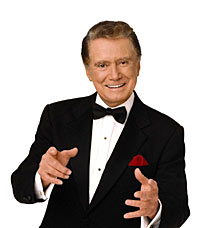 Variety is reporting that Regis Philbin has signed on with CBS to host a million-dollar version of the hit '60s gameshow Password. The new series will be called Million Dollar Password and will, as the title suggests, offer a million dollar grand prize. Six episodes have been ordered and will begin airing later this season. The show will combine elements of three incarnations of the Password game – Password, Password Plus and, yes, Super Password. But I think we can all agree that any host is better than Burt Convey.
Click to continue reading Regis Philbin To Host Million Dollar Password
Read More
| Variety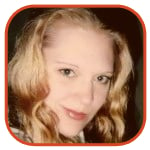 Posted by K.C. Morgan Categories: Talent, Gossip, Rumors

The phrase "sex tape" usually calls to mind images of a short-haired Paris Hilton being videotaped by Rick Salomon. Or, you may think of the famous Pamela Anderson/Tommy Lee tape, which has been glorified in E! countdowns and talked about by comedians. Maybe it was only a matter of time before Rick and Pamela hooked up. And now, the wait is over. According to the Clark County Marriage License Bureau, Pamela Anderson and Rick Salomon obtained a marriage license in Las Vegas over the weekend. The license is good for one year from the date issued, and so far there's no word on when the upcoming nuptials may take place. Anderson's publicist hasn't commented on the license or impending marriage.
Click to continue reading Pam Anderson and Rick Salomon: Wedding Bells?
Read More
| E! Online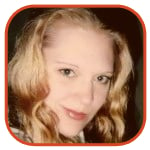 Posted by K.C. Morgan Categories: Music, Talent, Gossip, Rumors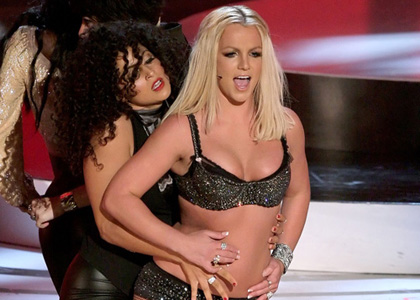 Dr. Drew Pinsky of Loveline fame expressed concern for Britney Spears. No big surprise – a lot of people seem concerned about Spears (and whether she'll force us to sit through another live performance). But in Dr. Drew's case, his worry is genuine and heartfelt. Picture a woman who suffers a terrible divorce, highly stressful career, possible postpartum depression, and tons of flak from the media. You're looking at Britney Spears. Now, Brit's babies (Sean Preston and Jayden James) have been taken away from her in a court custody ruling which Kevin Federline won. Dr. Drew believes Brit could become suicidal as a result of the ruling, which comes on top of her other troubles, a thought that doesn't seem so far-fetched in the wake of Brit's recent behavior.
Read More
| E! Online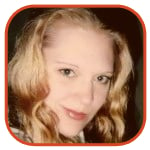 Posted by K.C. Morgan Categories: Talent, Gossip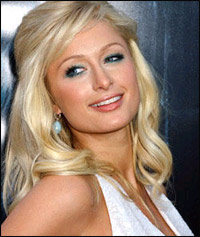 Paris Hilton is sticking to her post-jail convictions…just as soon as she's done shooting her new movie Repo! The Genetic Opera, a horror-musical. A strange combination, to be sure, but it did work for The Rocky Horror Picture Show, right?. In November (once her schedule is free), Hilton will take a trip to Rwanda. She will travel to Rwanda to raise awareness of the mounting problems taking place there, including tribal warfare and genocide. Hilton told reporters she won't stop with Rwanda, but visit more countries where poverty and children's issues are a big concern. She says she can do good just by getting involved and bringing attention to these issues. Hilton will also make her palatial Beverly Hills home "green friendly." Until then, Hilton is in Toronto working on Repo!, which is about an epidemic of organ failures and the repo men who come to claim unpaid debts.
Read More
| E! Online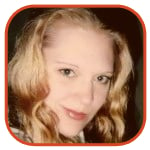 Posted by K.C. Morgan Categories: Music, Talent, Gossip, News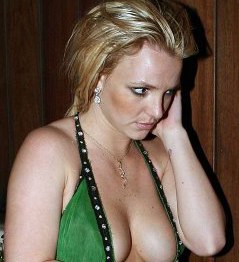 Had enough Britney Spears news yet? The pop princess turned tabloid tragedy has a whole new set of troubles. Last week, prosecutors charged Spears with a misdemeanor count of hit and run and driving without a valid license. Britney Spears allegedly hit a car in a parking lot last month. If Spears is convicted of the crime, she could spend six months in jail and be forced to pay a $1,000 fine for both charges. Spears attorneys have not yet commented on the new charges. Paparazzi spotted Spears driving her vehicle in a parking lot August 6, and filmed the singer as she hit another car, inspected her own, and left the scene. This new wrinkle comes in the wake of a court order for Spears to undergo random drug and alcohol testing twice a week, an order springing from her custody battle with former hubby Kevin Federline. Britney will also meet eight hours each week with a parenting coach, who will watch Spears and judge her mothering skills.
Read More
| Yahoo News


Posted by Shannon Bennett Categories: Sci-Fi/Horror, FOX, 24, Talent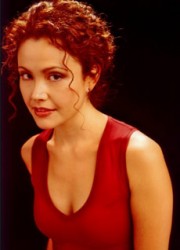 24 veteran Reiko Aylesworth is strapping on the big guns for her starring role in the upcoming Alien vs. Predator: Requiem hitting theaters December 25th.
Along with being beyond thrilled to see the much-loved actress who portrayed Michelle Dessler in 24, we're also glad to see that they've changed the subtitle to Requiem, from the previous "Survival of the Fittest."
Clearly, someone at FOX did a little homework and realized that they'd gotten the evolutionary term wrong, and Alien vs. Predator: Natural Selection didn't sound quite as hardcore. At least now we don't have to speculate about the reproductive abilities of Aliens and Predators, though I do admit, I would pay $7 to see one of those dreadlocked creatures sitting primly in a fertility clinic and earnestly inquiring, "But, why?"
Anyway, Reiko seems to have taken on a Sigourney Weaver-esque role, with a weapon on one arm and a child in the other. I'm ready to see her kick some Alien/Predator tail. It's a step up from the terrorists. Also on the list of leads is Rescue Me's Steven Pasquale. Perhaps he's Reiko's love interest? Even better, maybe he's the conservationist psycho that shows up in all of these movies trying to save the monsters, and she has to take him out for the good of humanity.
I know what I'm doing this Christmas.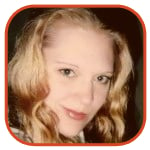 Posted by K.C. Morgan Categories: Music, Cable, Talent, Gossip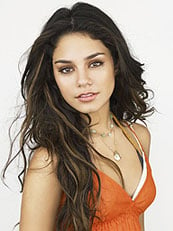 Vanessa Hudgens has been getting her fair share (or even more) of media attention lately. That's what happens when naked photos get "leaked" to the Internet. Something similar worked for Paris Hilton and American Idol's Antonella Barba (who stole the spotlight not for her singing, but for her photos). Because the photos haven't hurt, but helped, Hudgens, some of the media is saying it might have all been some sort of master plan instigated by the young star. Disney is trying to reduce press by ordering stars of the High School Musical franchise not to talk to reporters about Hudgens, as Kaycee Stroh refused to comment to reporters at an Emmy party. Gossip says that Hudgens and on- and off-screen boyfriend Zac Efron might not be eager to take part in High School Musical 3 as it is, though Disney has made no announcements about Hudgens in the movie either way. Hudgens is currently being sued by her own lawyer for unpaid attorney fees.
Read More
| AOL News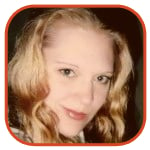 Posted by K.C. Morgan Categories: Music, Talent, Gossip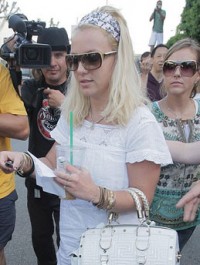 As if the well-publicized divorce and custody battle between Britney Spears and Kevin Federline wasn't already enough of a carnival show, Monday saw new surprises in the former famous couple's lives. Tony Barretto, a former Spears bodyguard, was revealed as the "secret witness" that's been hinted at by attorney Gloria Allred.
The bodyguard was there to allegedly testify to "drug use, nudity and safety issues" on the part of Britney Spears, actions the bodyguard said took place in front of her two children. Barretto, who is a father himself, lived at the Spears home full-time from March to May, and was terminated because – according to Allred – he did not hear Spears when she asked him to pick up her hat. Britney's lawyer is going to step away from her case after apparently butting heads with Spears over legal strategy. Spears has also been ditched by her manager after only one month, saying that "current circumstances have prevented us from properly doing our job." Bad press doesn't help, either. Britney's album, meanwhile, is still set for its November release date. In other Britney news, a tabloid has reported that Spears was booted out of the Chateau Marmont hotel allegedly for shoveling gourmet food into her face. The report says other guests demanded the once-pop star be asked to leave. This report is unconfirmed by other media sources.
Read More
| E! Online

© Gear Live Media, LLC. 2007 – User-posted content, unless source is quoted, is licensed under a Creative Commons Public Domain License. Gear Live graphics, logos, designs, page headers, button icons, videos, articles, blogs, forums, scripts and other service names are the trademarks of Gear Live Inc.