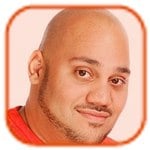 Posted by Andru Edwards Categories: Reality, Gossip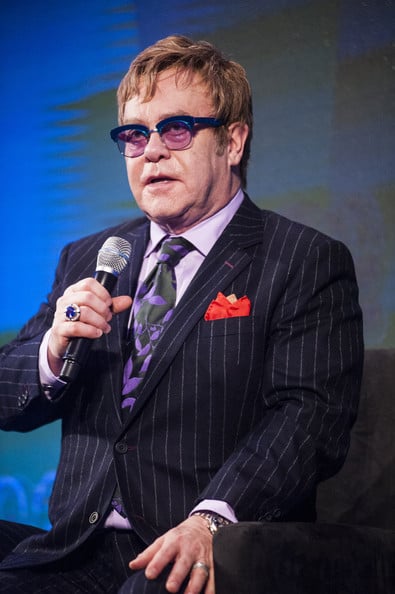 Elton John says that reality TV stars should be assassinated.
The 66-year-old singer thinks these kinds of shows - which he has been a vocal critic of - attract "nightmare people" who are just hungry for fame. "With reality television, you get all these nightmare people who want to be successful, when you really want them to be assassinated," Elton said, speaking on BBC World satellite radio.
The "Home Again" hitmaker - whose 31st studio album The Diving Board deals with issues surrounding entertainers finding fame young - thinks there are many talented individuals who end up spiralling out of control because they would "do anything" for fame. "It's about someone who's attracted to fame no matter what. They want fame whatever the consequences, and they'll do anything to get there," he said when quizzed about his album.
He thinks Mean Girls star Lindsay Lohan - who has been to rehab on a number of occasions to combat substance abuse problems, most recently she underwent 90-days of court ordered treatment at the Betty Ford Clinic and then the Cliffside Malibu center - was a "victim of success." He added, "Lindsay Lohan, unfortunately, who had a great career as an actress and as a recording artist, she had a hit album... Suddenly, everything has fallen to bits because of the drugs. Her parents were a nightmare. She has become a victim of success and she wants success, no matter how much [it costs].''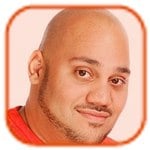 Posted by Andru Edwards Categories: Comedy, Prime Time, HBO, Gossip, Rumors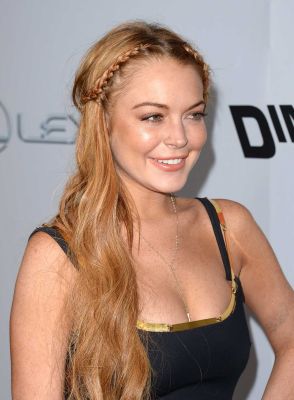 Lindsay Lohan is in serious talks to star in a new TV series.
The 27-year-old actress, who completed 90 days of court-ordered treatment in rehab at the end of July and is determined to get her career back on track, has been approached by Danny McBride to star in a comedy he is developing for HBO. A source told gossip website TMZ.com that Lindsay really hit it off with the actor and producer, 36, when she filmed a cameo role for his show Eastbound & Down recently and he was so impressed with her work ethic that he thinks she is the perfect actress to work on his upcoming project.
Danny is developing the comedy series that will revolve around a high school with his producing partner Jody Hill. The Canyons star apparently loves the concept and is really hoping it works out.
The Mean Girls actress has enjoyed a career renaissance since leaving Cliffside rehab center in Malibu last month. Lindsay has successfully guest-hosted Chelsea Lately, as well as pouring her feelings out to Oprah Winfrey in a revealing interview. The star has also inked a $2 million deal with Oprah and her OWN network to make an eight-part documentary about the ups and downs of her career.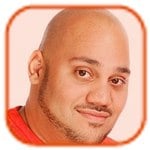 Posted by Andru Edwards Categories: Reality, BBC, Gossip, Rumors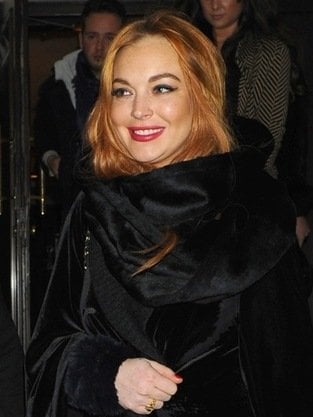 Lindsay Lohan has laughed off rumors she will appear on Celebrity Big Brother.
The 26-year-old actress has been the subject of speculation recently, with many claiming she would appear on the British reality show. The Liz & Dick star has dismissed the idea, claiming she wants to focus on breaking into musical theater.
"I'm busy acting... I'm a singer. I'd love to do a musical. Something like Mamma Mia!" she told Heat magazine.
Lindsay was tied to Celebrity Big Brother after she arrived in London - where the reality show is filmed - over New Year, but an appearance hasn't materialized since the new series was launched two weeks ago. It has since emerged that she was in the UK because she was invited to attend a Southeast Asian prince's New Year's Eve party - and she was reportedly paid $100,000.
Click to continue reading Lindsay Lohan Laughs Off Reality Show Claims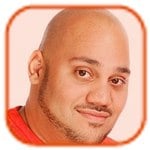 Posted by Andru Edwards Categories: Food & Home, Reality, Bravo, Gossip, Rumors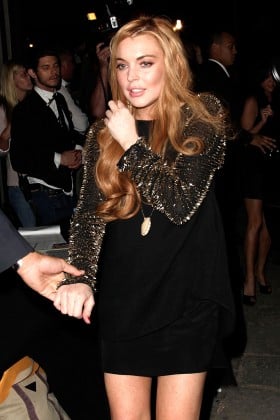 Lindsay Lohan allegedly refused to film the final scenes for a home improvement series despite receiving $200,000 worth of renovations for free.
The Liz & Dick actress - who is currently trying to pay back a huge tax bill - reportedly refused to film a big reveal moment after her home was given an expensive revamp as part of the Bravo series Million Dollar Decorators.
Sources told gossip website TMZ.com that the 26-year-old troubled starlet agreed to take part in the series earlier this year in exchange for her rental home - which costs her $8,000 a month - getting a free makeover worth an estimated $200,000. The actress was said to have initially cooperated with producers and filmed a furniture-shopping segment in March, along with other footage at the house. But once the renovations were completed, Lindsay allegedly stopped communicating with the show's team. Insiders say that the actress is still living in the house but it is now too messy to be filmed and producers are said to be planning to use other clips to cobble together a big reveal moment since Lindsay won't take part. The episode is scheduled to hit screens early next year.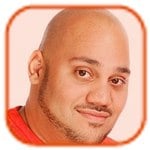 Posted by Andru Edwards Categories: Comedy, Gossip, Rumors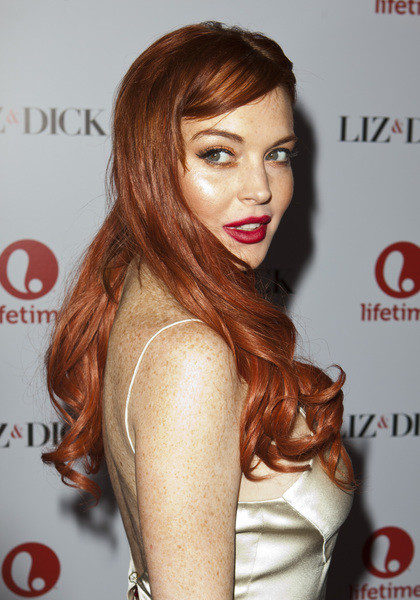 Lindsay Lohan wants to star in her own comedy series. The 26-year-old actress is reportedly hoping to get her career back on track by proving her talent on her own sitcom after she received mixed reviews for her latest movie Liz & Dick.
A source told gossip website RadarOnline.com that Lindsay was advised to try her hand at a comedy TV series by her close friend Charlie Sheen. "Lindsay has asked her manager and agent to look into getting her her own television sitcom. Lindsay feels that the small screen would be a great way for her to revitalize her acting career and that a comedy would be the best bet. Lindsay feels most comfortable doing comedy and it was Charlie Sheen that told her she should do it. Charlie told Lindsay that it was an easy way to make very good money and help her to get her movie career back on track. Lindsay is loving the idea of having her own sitcom and would love to play someone in a story based on her crazy life," an insider said.
The former Two And A Half Men star has been helping the troubled actress a lot recently according to reports. He is also said to have sent her a check for $100,000 to cover almost half of her hefty tax bill after they bonded during filming Scary Movie 5 together in September.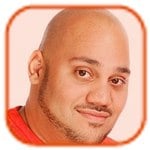 Posted by Andru Edwards Categories: Daytime, Late Night, Talk Shows, ABC, NBC, Gossip, News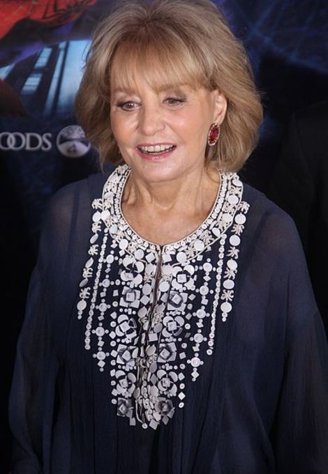 Barbara Walters has forgiven Lindsay Lohan for pulling out of their scheduled interview.
The Liz & Dick actress was due to chat to her friend about her latest movie on November 16, but cancelled and instead agreed to do interviews with Jay Leno on The Tonight Show, Good Morning America and Late Night With Jimmy Fallon leaving Barbara very "disappointed: about being snubbed, but the 20/20 host has now forgiven the 26-year-old star after she apologized on TV.
Speaking to Jay Leno last night, Lindsay said she cancelled her sit down with Barbara because the timing "wasn't right, right now." She explained, "I love her, I'm a big fan of Barbara Walters. So when it's right, she knows she'll be the first person I sit down with."
The troubled actress's new PR team were said to have cancelled the interview because they feared it would focus too much on her personal problems, including her father's attempted intervention last month and her current legal issues amid reports her probation will be revoked this week.
Click to continue reading Barbara Walters Forgives Lindsay Lohan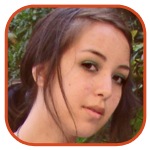 Posted by Robin Paulson Categories: Action, Comedy, Daytime, Drama, Games, Late Night, Prime Time, Sci-Fi/Horror, Cable, CBS, FX, FOX, NBC, Saturday Night Live, Announcements, Features, Gossip, News, Video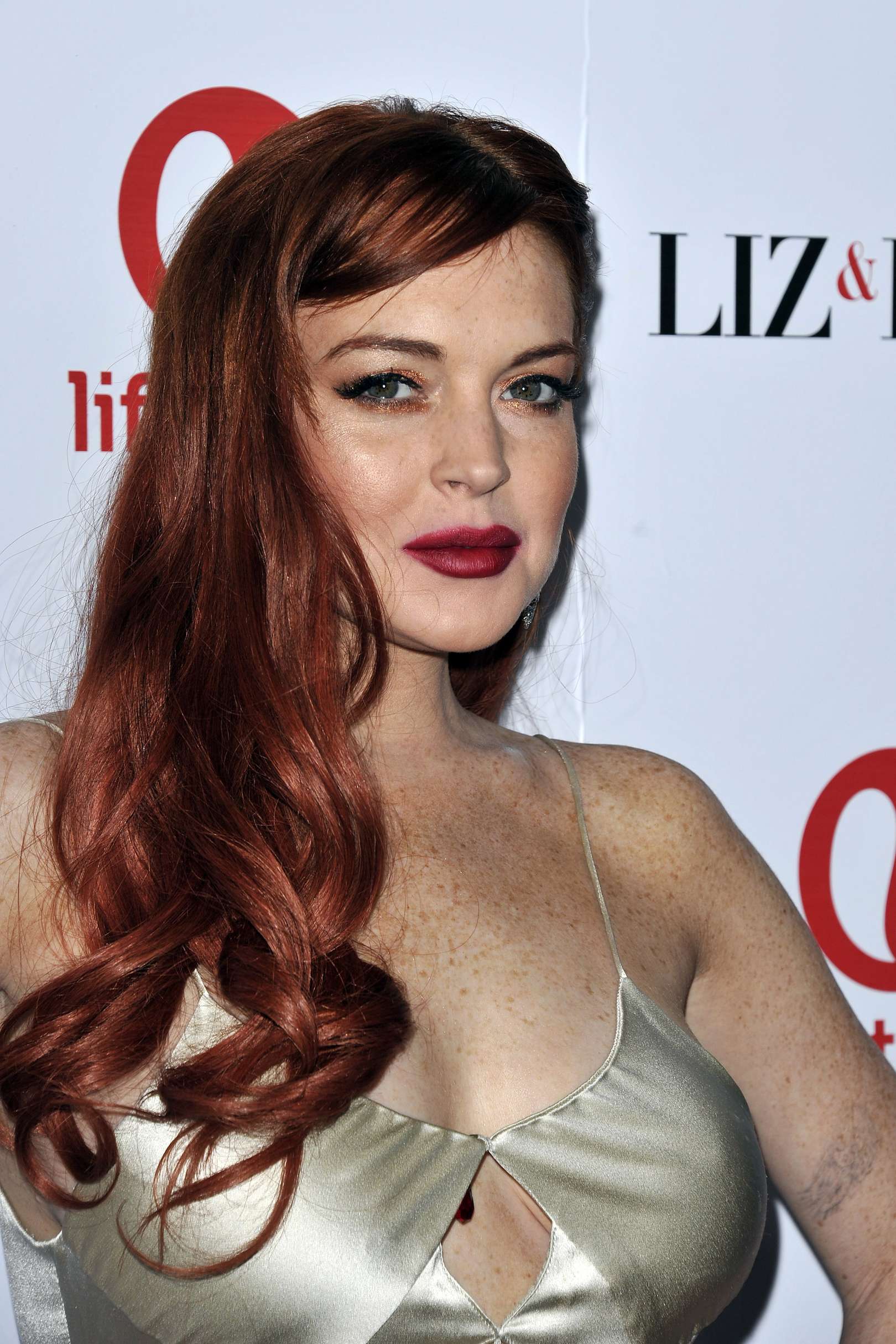 + Some are speculating that Kenan Thompson's upcoming sitcom - which will be produced by his current Saturday Night Live boss Lorne Michaels - might prompt the late night sketch comedy veteran to leave.
+ Casting news for The Walking Dead gets more exciting with each announcement! The Wire alum Chad Coleman has been hired to portray Tyrese in the popular zombie series, which is based on a comic book of the same name.
+ Vulture has compiled a list of American Horror Story: Asylum's horror and sci-fi nods. Did you catch all of them on your own?
+ Liz & Dick director Larry A. Thompson opens up about working with troubled starlet Lindsay Lohan. At one point, he claims that "making a movie with [her] is not for the faint of heart."
Click to continue reading TV Scoop: Kenan Might Leave SNL, Walking Dead Finds its Tyrese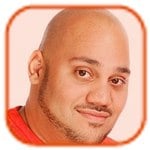 Posted by Andru Edwards Categories: Comedy, Drama, Late Night, Music, Prime Time, FOX, NBC, Saturday Night Live, Gossip
Lindsay Lohan's disastrous Saturday Night Live performance was due to prescription drugs, her father has claimed.
Michael Lohan claims the troubled actress is no longer taking any illegal substances but says medicine provided by her doctors prevented her from showing her true acting ability when she performed on the comedy sketch show in March. However, Michael insists he convinced her to stop taking prescription medication ahead of her recent Glee cameo and believes she is now once again showing her potential.
"I have to say this...on SNL, Lindsay was not using any illicit drugs or drinking but she still is on prescription drugs that they gave her. And the meds that they give her are meds that they say she needs, but she doesn't need them. But they kind of make her flat. She's not acting at a full potential. It's like the screen is down over her. And now when she did Glee I said, 'Linds, get off the damn medication and let people see who you really are.' And for a couple days before Glee, she went off this stuff. And there were tears in my eyes when I watched Glee. THAT was Lindsay. Yeah that was her acting. That is Lindsay Lohan at the Parent Trap, Freaky Friday and Mean Girls potential. That is what she was."
Click to continue reading Michael Lohan: Lindsay Was on Drugs on SNL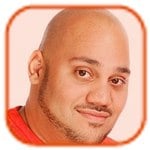 Posted by Andru Edwards Categories: Drama, Music, Prime Time, FOX, Gossip, Rumors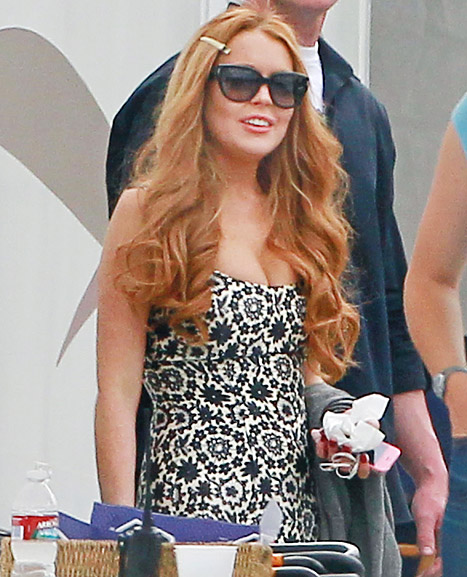 Lindsay Lohan was reportedly a "total nightmare" on the set of Glee.The troubled actress turned up late on set and is believed to have not prepared for the role when she arrived to play a part on the musical TV show.
"Lindsay was a total nightmare yesterday (August 25). She was three hours late in the morning and when she did finally arrive, she just didn't want to be there. She did not want to work. She did not memorize her lines and she kept disappearing so no one could find her," a source told E! News.
Lindsay filmed the first part of her role in the show - which is set to air on May 15 - last week, but the follow-up shots was not as successful. Lindsay spokesperson Steve Honig, however, claimed it was a "misunderstanding," which made her let for her call:
"The production team came to us and said that they wanted to start [with Lindsay] right after lunch, which was at 2. They wanted to begin with Lindsay at 3, so that meant she had a lot of time where she wasn't doing anything. That's why people didn't see her. She was then in hair and makeup and began after lunch at 3. If there was a problem yesterday, I would have just said 'no comment,' however I can't ignore this because this is utter B.S. This is a classic example of people trying to bash Lindsay. She busted her ass yesterday and is back on set again today."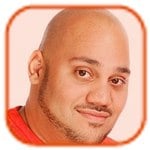 Posted by Andru Edwards Categories: Comedy, Drama, Music, Prime Time, FOX, Announcements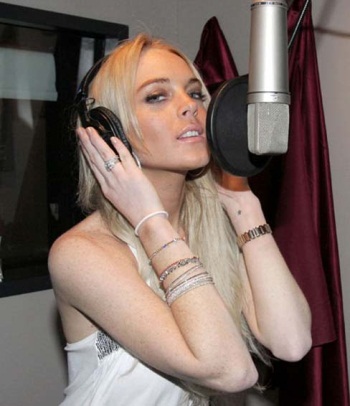 Lindsay Lohan is set to guest star in Glee.
The troubled actress - who has previously complained about the musical TV series for mocking her stints in rehab - is reportedly in final negotiations to appear on the program to play herself as one of the celebrity judges in the annual nationals competition, website TVLine reports.
Meanwhile, Whoopi Goldberg has signed on for a stint in the show that is expected to last for three episodes. The Sister Act star will play Carmen Tibideaux, a professor at New York Academy of the Dramatic Arts (NYADA), the school which graduating students Rachel Berry (Lea Michele) and Kurt Hummel (Chris Colfer) have applied to. Whoopi's character - who will first appear on May 1 - is expected to oversee the pair through their auditions.
Although Whoopi is only slated to appear this season, it is possible she may return in the future as Lea and Chris' characters will remain with the show next year, despite graduating from William McKinley High.
Click to continue reading Lindsay Lohan, Whoopi Goldberg to Appear in Glee
© Gear Live Media, LLC. 2007 – User-posted content, unless source is quoted, is licensed under a Creative Commons Public Domain License. Gear Live graphics, logos, designs, page headers, button icons, videos, articles, blogs, forums, scripts and other service names are the trademarks of Gear Live Inc.