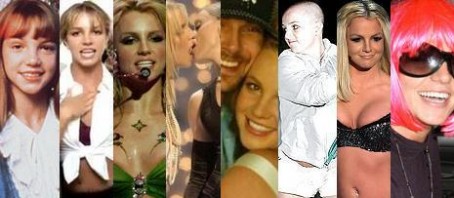 Forget about Paris Hilton and Lindsay Lohan. The year 2007 belonged to Britney Spears. And not in a, "Hey, Britney Spears is the sexiest women alive and sold a lot of records" kind of way. No, it's more like, "Hey, Britney Spears split from her back-up dancer husband, had her disgusting hoo-ha and c-section scar plastered all over the internet, shaved all her hair off, lost custody of her children and had a comeback performance/album that bombed." Yeah, she's had that kind of year. And frankly, I'm pretty freakin' tired of seeing her face every time I turn on the TV or go online and having to listen to every step of the "Britney custody saga" reported as legitimate news.
This woman is a disaster. Let's make that point very clear from the outset. She is clearly a very unstable woman in need of some very serious help, and she's not getting it. And now that it's being reported that yet another member of the Spears clan has her tin-roof rusted, I think we need to take a step back and take a look at the big picture. Who is really to blame for the downfall of one of the biggest names and faces in, not only music, but pop culture as a whole? Who is responsible for the destruction of Britney Spears?
Click to continue reading The Rise And Fall Of Britney Spears: Who's To Blame?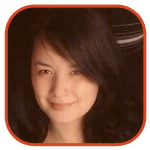 Posted by Veronica Santiago Categories: Gossip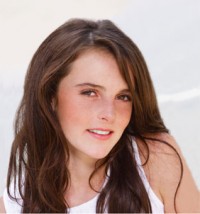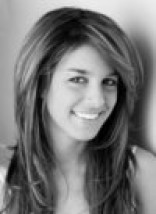 Random thought:
Am I the only one who thinks Ali Lohan, Lindsay's little sis (pictured on left), resembles Degrassi's Shenae Grimes (Darcy)?
(Keep in mind, that's when Ali was still looking youthful; the 13-year-old now wears enough makeup she could use her sister's ID.)
(Make sure to check out the other TV and Film Celebrity Double-Takes!)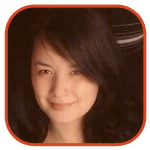 Posted by Veronica Santiago Categories: Comedy, Prime Time, ABC, Gossip, Rumors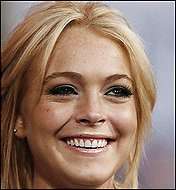 Although she's only been in America for a few months, Victoria Beckham has already managed to start a new celebrity trend: Ugly Betty appearances. After the Spice Girl's stint on tonight's show, fans can expect to see a cameo from Snoop Dogg this Dec. 13th. Now it's being rumored Miss Lindsay Lohan may be soon guesting on three episodes as well.
While I really wouldn't want a Lohan appearance to overshadow a great show, I would be willing to overlook my feelings for her in this once instance. Assuming the TV Guide buzz is true, Lindsay may be cast as a former high school classmate of Betty's. She would also be the manager of a fast-food restaurant.
Now if that doesn't scream Lindsay…..well, then it screams K-Fed. Either way, I'd be watching.
Read More
| TV Guide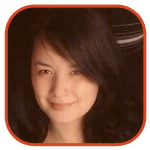 Posted by Veronica Santiago Categories: Kids, Late Night, Music, Cable, NBC, Gossip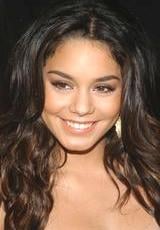 As we reported earlier, Vanessa Hudgens canceled a scheduled appearance on The Tonight Show yesterday. While it was safe to assume she was still embarrassed about her infamous nudie pic, it turns out she may have been reacting to another round of photos altogether.
Former friends everywhere have been opening up their shoeboxes and sharing their favorite stills of the High School Musical star. The latest ones released yesterday, reminiscent of the racy photos Lindsay Lohan took with Vanessa Minnillo, at least have her fully clothed this time. One photo shows Vanessa almost connecting tongues with another girlfriend while a second apparently shows her touching a friend's breast.
We can only hope Disney was apprised of all her photos before they issued their (weak) statement of support; I don't imagine they will stop coming out of the woodwork anytime soon.
(Click here for any updates on this story)
Read More
| NY Daily News


Posted by Wendy Michaels Categories: Late Night, Talk Shows, NBC, Gossip, Rumors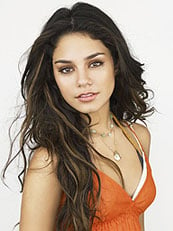 You had to figure it would take a little time for seemingly wholesome Vanessa Hudgens to make an interview appearance after the recent nudie pic that was circulating online. She was scheduled to appear on The Tonight Show with Jay Leno tonight, but has bagged the appearance. Of course, there's no reason cited for the cancelled gig and no comment from her rep, but we can all pretty much connect the dots, don'tcha think? Apparently, she's not ready to face the music and come clean to Leno. Maybe Ellen or the ladies of The View would make the subject a little bit easier to approach? Not like Leno will go for the jugular or anything, but obviously some questions need to be asked given the recent scandal. Huh. Makes you wonder if Rob Schneider, who filled in when Lindsay Lohan bailed on her Leno appearance, will show up doing his best Hudgens impression.
Read More
| People.com


Disney has discovered their fair share of teen culture phenomena. To be honest, Disney has created their fare share of teen culture. From child stars-turned-superstars like Lindsay Lohan to Shia LaBeouf, Disney can make and break careers. For the young, Disney becomes a fabulous opportunity – or a dead-end. For others, like Tim Allen, their careers just might end in Disney movie mania. So, what's the next step for Zac Efron, the teen star of Disney's huge High School Musical franchise? The 19-year-old star rocketed to nationwide fame through the efforts of one made-for-TV-movie that was made to become the next big thing for every female teenager in the country. The fad can no longer be denied now that Disney's second effort, High School Musical 2, earned a cool $33 million in its opening weekend alone. And though the original Musical has aired twenty-four times on the Disney channel, it's still getting at least 5 million viewers each and every time. Those are ratings that simply can't be denied.
Click to continue reading Is Disney's Musical Efron Headed for Fame?
Read More
| LA Times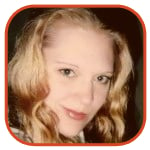 Posted by K.C. Morgan Categories: Reality, Talent, Gossip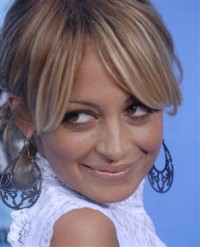 Simple Life star and famous celebutante Nicole Richie has been booked and released from jail…in under two hours. Richie was assigned to complete four days at the LA County Sheriff's Department as part of her December 11 DUI arrest. Richie was spotted driving the wrong way on the 134 Freeway, and admitted to arresting officers she had consumed Vicodin and marijuana. Richie was sentenced to four days in jail, three years' probation, asked to pay a $2,048 fine, and must take alcohol education classes. Nicole reported to the Century Regional Detention Facility at 3:15 pm to check in. She was processed and released at 4:37 pm. Though this quick catch-and-release might sound odd, it's actually part of standard procedure. The Sheriff's Department is already under federal order to reduce jail overcrowding, but crime hasn't slowed down. This leaves the Department will few other options. Thousands of inmates have been released before their full sentences have been completed, not just famous inmates.
Click to continue reading Nicole Richie In (and Out of) Jail
Read More
| LA Times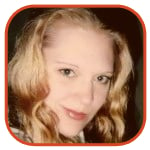 Posted by K.C. Morgan Categories: Talent, Gossip, News

Lindsay Lohan, who has a new movie coming out this summer, was arrested several hours ago in Santa Monica. The 21-year-old actress was recently released from rehab, but she was arrested on suspicion of drunk driving and possible possession of cocaine, though this is unconfirmed. Allegedly, Lindsay was involved in a car chase with the mother of an assistant and refused a sobriety test at the scene of her arrest, on Main Street. Lohan has been booked on two counts of misdemeanor and two felonies (transportation and possession). Lohan was released early this morning after posting a twenty-five thousand dollar bond. There were no passengers in Lohan's vehicle. This arrest comes on the heels of a DUI charge in Beverly Hills, where Lindsay reportedly turned herself in for Memorial Day events involving a hit-and-run.
Read More
| LA Times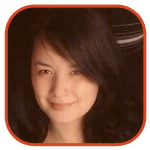 Posted by Veronica Santiago Categories: Gossip, News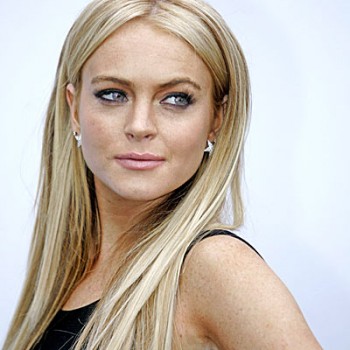 Wow. WOW. Who would have thought that Paris' troubles could seem like a thing of the past??
Lindsay Lohan has graciously stepped up to the plate and ripped the troubled celebrity crown off the socialite's head. After having recently finished her stint in rehab…after having voluntarily turned herself into police for her old Memorial Day weekend crash….after having sported an alcohol-monitoring bracelet for the past few days….Lindsay somehow managed to get in trouble again!!! Someone give that girl a statuette—because she definitely deserves an award.
Ms. Lohan was arrested THIS MORNING after driving in the Santa Monica area. TMZ reports that she blew
a field sobriety
an in-station alcohol test (her results were approximately .12) and was also driving with a suspended license. Cocaine - surprise! - was later found in her pocket.
More details will obviously be coming throughout the day. Meanwhile, I will work on creating the Razzie award equivalent for simple celebrity idiocy. Feel free to suggest any award name suggestions my way.
Read More
| TMZ


Posted by Wendy Michaels Categories: Reality, Cable, Gossip, Rumors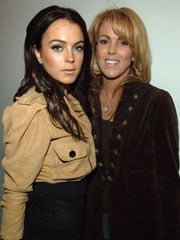 In light of all of the Paris Hilton news today, I'm taking a break from the hubbub about the latest starlet's scandal and instead turning my attention to one of young Hollywood's moms. Dina Lohan, who I recently reported was trying to get an E! reality show about exploiting… er, I mean "managing"... the other younger Lohan kids, has made headlines for a bit of fibbing. When mama Lohan first came on the scene, she claimed that she used to be a Radio City Music Hall Rockette—and forever more, that's how she was referred to in magazine articles and bios. But it seems she never kicked with the famous dancers. I'm curious, however, why it took so long to figure out that she was lying? You would have thought that someone would have called her on this ages ago. Anyway, The Post reports that their contact with Radio City turned up no record of Dina Lohan (or her maiden name) ever gracing the Rockette lineup. Apparently, she's also claimed to have acted on Broadway and appeared in commercials. Guess what? No truth in those claims either. Ruh-roh. Looks like someone has been padding their resume!
Read More
| NY Post

© Gear Live Media, LLC. 2007 – User-posted content, unless source is quoted, is licensed under a Creative Commons Public Domain License. Gear Live graphics, logos, designs, page headers, button icons, videos, articles, blogs, forums, scripts and other service names are the trademarks of Gear Live Inc.