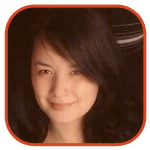 Posted by Veronica Santiago Categories: Reality, The CW, America's Next Top Model, Features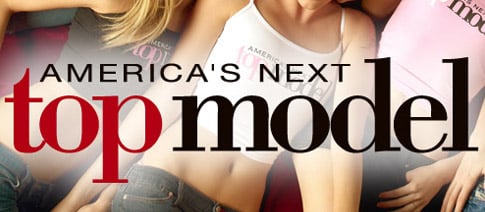 With Victoria the academic gone, the girls were finally down to the Final Ten (a.k.a the time when serious self-analyzation begins). Saleisha, still reeling from her spot in the Bottom Two (you know – that place she said she'd never be) committed herself to wowing the judges from this point forward. Lisa – the admitted 'overthinker' – kept nitpicking at her problem areas and annoyed Sarah with her insecurity issues. Meanwhile, Ambreal was feeling confident about her place in the competition. She knew that she was 'high up on the list' and thought this was her time to shine.
And while it wasn't unusual to hear the ladies make catty comments about one another, it was shocking to have that kind of talk come from introverted Heather. But give a girl a few weeks in the competition and nasty habits will eventually start rubbing off on her. Much to Chantal and Bianca's surprise, Heather openly critiqued her roommates' flaws. In addition to pointing out her own physical awkwardness, she said Lisa and Janet both needed help on modeling their bodies. She also said Ebony 'needed work all around' and told Bianca (to her face) that she had to pull her emotions out. (Apparently Asperger's Syndrome gives you a set of balls.)
Click to continue reading America's Next Top Model: Cycle 9: The Girl Who Is Afraid of Heights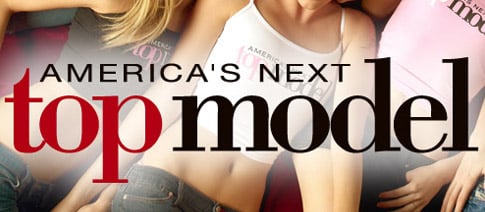 Back at home after Kimberly's ousting, Victoria wrestled with her emotions about the competition in general. Unlike her roommates, the college nerd didn't spend her whole life dreaming about modeling. Only recently did she realize this was something she wanted. Meanwhile, Saleisha made it known that she would never be seen in the Bottom Two like Bianca (who was still shaken up by the last judge's panel).
The next day the girls arrived at the Ken Paves (a.k.a 'I'm Jessica Simpson's BFF') Salon for their highly-anticipated makeovers. This has come to be my favorite part of the ANTM season. It's the time when untapped vanity rears its ugly head. Some gal will eventually start crying because she doesn't feel like the prettiest thang in high-school anymore. But, as always, most are grateful for their improvements.
Click to continue reading America's Next Top Model: Cycle 9: The Girl Who Goes Bald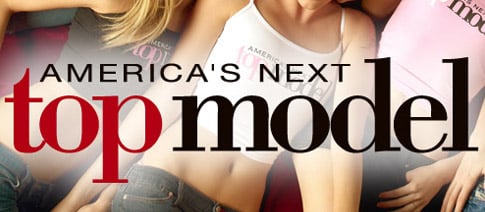 Bianca set off the episode on a very catty tone. If she wasn't giving Kimberly misleading critiques on her runway walk (why would she give her helpful advice?), she was labeling Heather (who was getting dolled up by the other girls) a 'pity' case or wishing Saleisha (her biggest threat) a quick exit home. In other words—the show started off exactly like I had hoped.
Later the girls traveled to a 'Fashion Madhouse' where Miss J (appropriately dressed as a 'mad' nurse) welcomed them. His goal of the day was to 'cure them' of their fashion ailments. The girls were told they'd be practicing their runway walk (again!). But instead of wearing lifejackets, this time they'd be wearing straitjackets. Parading down runways in high-fashion couture can often feel quite constricting—hence their confining tops. Their performances, as expected, were mostly blah: Sarah needed a longer strut; Jenah had problems with her chin; and Bianca couldn't let go of her strong face. But Miss J did compliment Janet for her sexy strut and Saleisha for her nice gait.
Click to continue reading America's Next Top Model: Cycle 9: The Girls Go Rock Climbing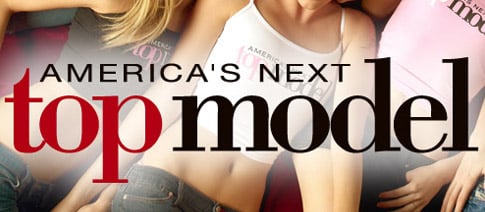 After disembarking their Caribbean cruise, the thirteen finalists arrived in Los Angeles. As a refresher, the wannabes included: Victoria, the geek who'd never been east of Chicago; Mila, the bug-eyed girl who always thought she'd be a model; Heather, the socially-awkward girl with the mild form of autism; Lisa, the exotic dancer who bounced around the foster-care system; and Ebony, the one everyone loved to hate.
They gathered in downtown LA's fashion district where they met Jay Manuel. He then directed them to their new mode of transportation—a 100% biodiesel tour bus. Tyra, always one to be socially conscious, wanted to pay special attention to the environment in Cycle 9. (I have a hard time believing those girls could care less about their recycled seats). The ladies were then taken to their plush, yet not-so-green pad. (So how exactly those huge monitors in the home being lit??)
Click to continue reading America's Next Top Model: Cycle 9: The Models Go Green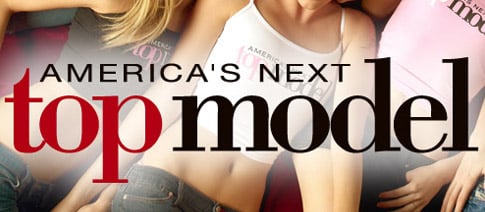 Hallelujah! The season premiere of America's Next Top Model kicked off in high gear this week with Tyra Banks making personal phone calls to the thirty-three Cycle 9 semi-finalists. After traveling to San Juan, Puerto Rico, the ladies were blindfolded and shuttled to a secret location. Once there, they found Miss J (dressed up as The Love Boat's Captain Stubing) standing in front of a large cruise ship. That's right—those lucky bastards were getting a free luxury trip right off the bat.
They all got on board and were immediately thrown into work. The lesson of the day? Learning how to 'work it' with what you got. The terrified novices were forced to demonstrate their unpolished runway walk—while wearing a burdensome life jacket. To make matters worse, they had to stumble past gawking cruise passengers lounging in their chairs.
Click to continue reading America's Next Top Model: Cycle 9: The Girls Go Cruisin
Read More
| America's Next Top Model

© Gear Live Media, LLC. 2007 – User-posted content, unless source is quoted, is licensed under a Creative Commons Public Domain License. Gear Live graphics, logos, designs, page headers, button icons, videos, articles, blogs, forums, scripts and other service names are the trademarks of Gear Live Inc.