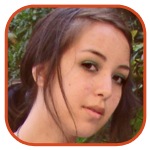 Posted by Robin Paulson Categories: Sci-Fi/Horror, Netflix, Netflix Original, Announcements, News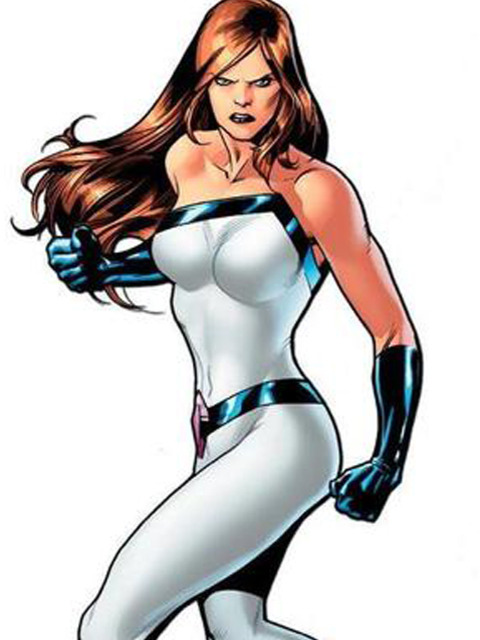 Marvel heroes aren't just invading our theaters these days - they'll be featured on any and every device which carries a Netflix app!
Folks at Disney - who have owned Marvel characters since 2009 - are making history with a new deal which sees them teaming up with Netflix to produce four comic book series which lead to a mini-series starring characters from the aforementioned four series. The first series will follow Daredevil; subsequently, the next series will star Jessica Jones; the third and fourth series will center on Iron Fist and Luke Cage, respectively.
Each series - which all focus on superheroes in New York's "gritty" Hell's Kitchen - will have thirteen episodes, culminating in a mini-series: Marvel's The Defenders.
"This deal is unparalleled in its scope and size, and reinforces our commitment to deliver Marvel's brand, content and characters across all platforms of storytelling. Netflix offers an incredible platform for the kind of rich storytelling that is Marvel's specialty. This serialized epic expands the narrative possibilities of on-demand television and gives fans the flexibility to immerse themselves how and when they want in what's sure to be a thrilling and engaging adventure," said Alan Fine, President of Marvel Entertainment.
The first series will air in 2015.
Read More
| Marvel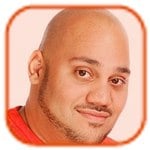 Posted by Andru Edwards Categories: Comedy, Prime Time, ABC, The Office, Features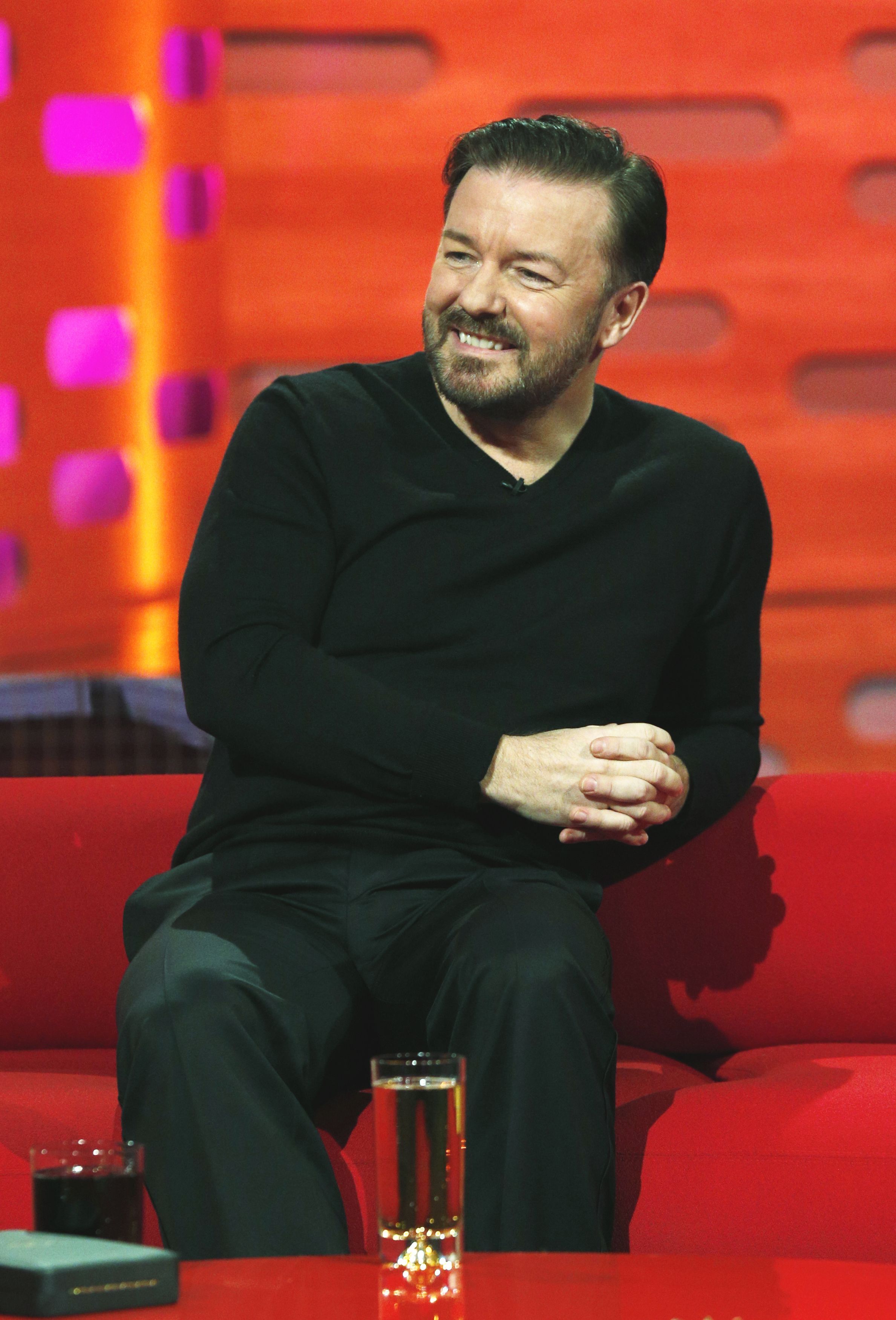 Ricky Gervais isn't emotionally attached to the American version of The Office.
The 51-year-old British comedian - who created the original BBC series - admits he has only watched the NBC version, starring Steve Carell, a few times and is only a fan because it has made him more money than any of his other TV shows. "I don't think I've seen much of it. It wasn't my baby. It was my rights, so I cashed the checks. I think it was good, but I didn't have the same emotional attachment to it. I [have made] more [money] than anything else probably I've ever done. It's the gift that keeps on giving, syndication," he told the June issue of GQ magazine.
Ricky insists he is not worried about the lukewarm response his new show Derek has received from his fans: "I don't worry about it at all. I think I'm pretty self-aware. I think I know what I'm doing. You know when you've been a prat, you know when you're being a prat, you know when something sounds pretentious. They mean they don't like Derek as much as Extras? Science as much as Animals [two of his stand-up specials]? They mean they don't like me. That's what they mean. So they're trying to justify their dislike in a critical response."
Click to continue reading Ricky Gervais Rarely Watched American Version of 'The Office'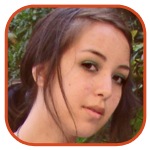 Posted by Robin Paulson Categories: Action, Prime Time, Sci-Fi/Horror, ABC, Announcements, News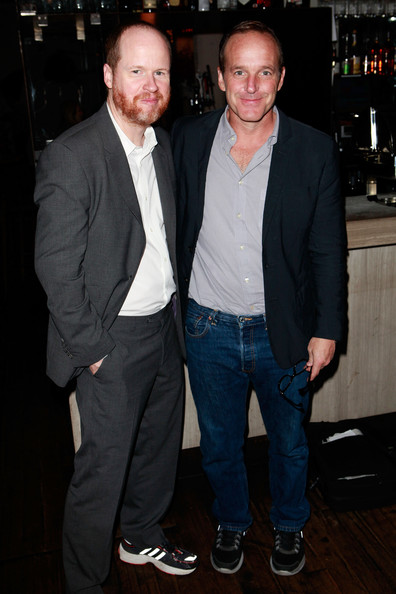 It's not a bad thing to be Joss Whedon's friend. Like, say, when your character is killed off in one of the summer's biggest films and he's resurrected in an ABC television series. Such is the case with Clark Gregg. Cue the comic book fans' tears of joy.
Marvel announced in a panel yesterday at New York Comic Con that the character of Agent Phil Coulson will be revived for the small screen series adaptation of S.H.I.E.L.D. Based on the Jack Kirby comics of the same name, the series will follow the adventures of the secretive military agency S.H.I.E.L.D. (Strategic Hazard Intervention Espionage Logistic Directorate). Coulson will be brought back from his death in The Avengers, but there's no word yet as to exactly how that will be done...
Joss' brother Jed Whedon will join him in producing the show, along with Jed's wife Maurissa Tancharoen, Jeffrey Bell and Jeph Loeb.
There's no word yet as to when the series is set to premiere.
Read More
| E! News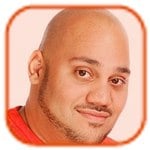 Posted by Andru Edwards Categories: Drama, Prime Time, BBC, CBS, Gossip
Benedict Cumberbatch is a "bit cynical" about Elementary.
The British actor plays the leading character in the UK's Sherlock, and while he wishes those in the US show - which also tells the story of fictional detective Sherlock Holmes in a modern setting - the "best of luck," he did tell lead actor Jonny Lee Miller he would rather he didn't take part.
"It's very odd. I did say to Jonny, 'Well, I'd prefer you didn't do it but you've got a kid to feed, a nice house in Los Angeles and a wife to keep in good clothes.' When you get used to a certain standard of living and they waft a paycheck at you, what are you going to do? I think Jonny was like, 'Mate, I've got a f**king mountain to climb here, you've got nothing to fear.' I wish him the best of luck, but I'm a bit cynical about why they've chosen to do it and why they cast him," he said.
Click to continue reading Benedict Cumberbatch 'Cynical' About New Sherlock Holmes Show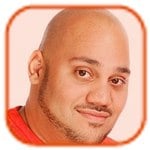 Posted by Andru Edwards Categories: Comedy, NBC, Gossip, Rumors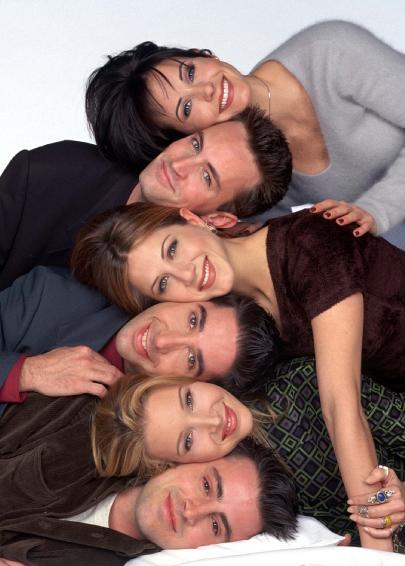 Matt LeBlanc is against a Friends reunion.
The actor - whose most notable television role to date is as Joey Tribbiani on the hit sitcom - revealed that he wouldn't support the cast getting back together or agree to a movie adaptation of the show. Matt admitted that he hadn't heard of any plans to record more scenes and suggested that it would be wrong to try to recreate the series on the big screen.
"Yeah, that probably won't happen. There's no plans for anything like that. Everyone seems to be talking about that these days, but nope, no irons in the fire there," he said.
When asked whether he thought David Schwimmer, Jennifer Aniston, Matthew Perry, Lisa Kudrow and Courteney Cox collaborating again was a "bad idea," he added, "Personally I do. I think that show was all about a finite amount of time in six people's lives. Once they have moved on from that phase, that family unit has broken down a little bit. I'm sure they'd keep in touch a bit, but it wouldn't be the same."
Click to continue reading Matt LeBlanc Against 'Friends' Reunion or Movie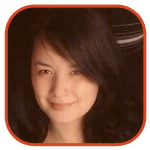 Posted by Veronica Santiago Categories: Action, Daytime, Prime Time, Reality, Talk Shows, ABC, Cable, CBS, HBO, Syndication, Oprah Winfrey Show, Gossip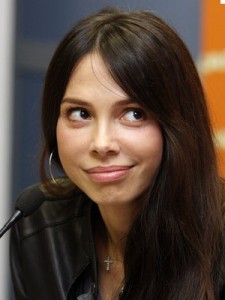 -Oksana Grigorieva, Mel Gibson's ex, has chosen to give Oprah Winfrey her very first interview. It's not known yet when that sit-down will air. (Let's just hope it doesn't involve singing as well.)
-According to an annual survey from the Gay & Lesbian Alliance Against Defamation (GLAAD), HBO's True Blood has the most gay characters on television. ABC tops major networks with 11 characters overall, while CBS came in last with only one.
-Anderson Cooper, who has filled in for Regis Philbin many times, is planning to launch his own daytime talk show in Fall 2011. The news anchor will also continue his evening duties with CNN.
-Spike TV's Deadliest Warrior—a show that pits historical fighters against each other—is being adapted for the big screen. The details surrounding Paramount's project have not been revealed.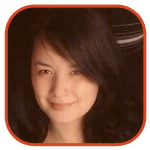 Posted by Veronica Santiago Categories: Drama, Mini Series, Cable, HBO, Video
Could this be the event that brings viewers back to HBO?
Early next year, Oscar winner Kate Winslet will be featured in Mildred Pierce, a five-part miniseries based on the James Cain novel. (Joan Crawford won an Academy Award for her role in a 1945 adaptation.) The Depression-era set tale centers on Pierce (Winslet), a mother who fights to maintain a middle-class position for her family, and the troubled relationship with her daughter (True Blood's Evan Rachel Wood).
Mildred—directed by Far From Heaven's Todd Haynes—will debut in the spring.
Read More
| The Live Feed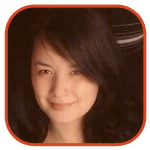 Posted by Veronica Santiago Categories: Drama, Prime Time, Sci-Fi/Horror, Cable, HBO, Video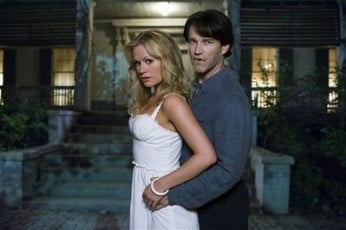 In the past year, we've seen the fan hysteria behind Stephenie Meyer's Twilight and the cancellation of the loved-but-not-watched series Moonlight. Now, we'll get to see if another vampire-related project will be as successful as the former or as neglected as the latter.
Later this week, HBO will introduce the latest entry in the blood-sucking genre. In True Blood, the newest creation from writer/producer/director Alan Ball (Six Feet Under), vampires are able to co-exist with humans. A synthetic supply of the red stuff allows them to feed without necessarily needing to hunt.
After the jump, you can see the moment when Sookie Stackhouse (Oscar-winner Anna Paquin) meets 173-year-old Bill Compton (Stephen Moyer) for the very first time.
Click to continue reading Preview of True Blood: HBO's New Vampire Series
Read More
| Associated Press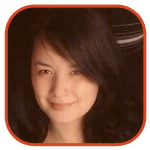 Posted by Veronica Santiago Categories: Comedy, Drama, Prime Time, ABC, News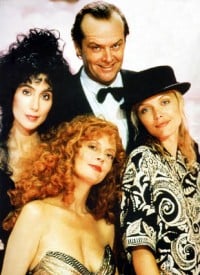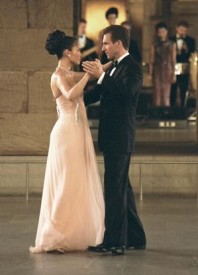 Just when I thought ABC was making huge strides with programs like Pushing Daisies, the network decides to take a few creative steps back.
In the past week, it's been announced that two motion pictures may be adapted for the small screen.
On Monday, Variety reported that John Updike's novel about three witches (and a devilish man) may be getting new life. The Witches of Eastwick - which later became a 1987 film starring Jack Nicholson, Susan Sarandon, Michelle Pfeiffer and Cher - is now being redeveloped into a television pilot.
Click to continue reading Small Screen Adaptations: Witches of Eastwick, Maid in Manhattan
Read More
| Hollywood Reporter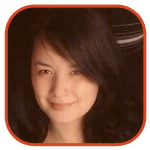 Posted by Veronica Santiago Categories: Animation, Comedy, Drama, Food & Home, Sci-Fi/Horror, ABC, BBC, Cable, CBS, NBC, DVD
Here are some of the TV on DVD options available today.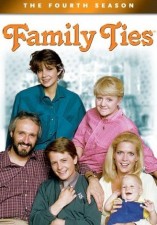 Anthony Bourdain: No Reservations (Collection 3)
Ben 10 (Season 4)
Code Monkeys (Season 1)
Doctor Who: Black Orchid (Episode 121)
Doctor Who: The Five Doctors (25th Anniversary Edition)
Doctor Who: The Time Meddler (Episode 17)
Family Ties (Season 4)
Foyle's War (Set 5)
Get Smart (Season 1)
Hotel Babylon (Season 2)
Lonesome Dove
Masters of Science Fiction (Complete Series)

Click to continue reading TV on DVD: August 5, 2008

Read More | Amazon

© Gear Live Media, LLC. 2007 – User-posted content, unless source is quoted, is licensed under a Creative Commons Public Domain License. Gear Live graphics, logos, designs, page headers, button icons, videos, articles, blogs, forums, scripts and other service names are the trademarks of Gear Live Inc.