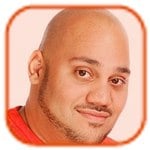 Posted by Andru Edwards Categories: Music, Prime Time, Reality, FOX, Gossip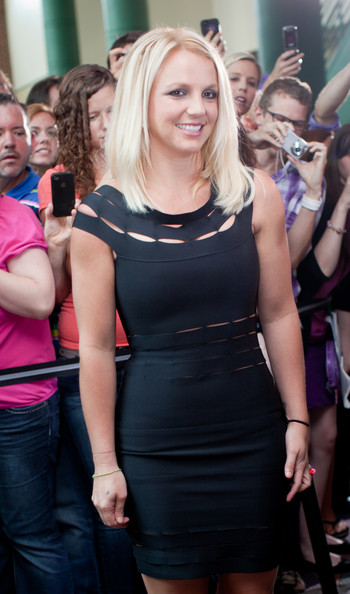 Britney Spears has blamed Demi Lovato for her shock exit from The X Factor judging panel.
The 30-year-old singer walked away from her seat on the talent show this week when a drag queen attempted to sing her 1999 hit "(You Drive Me (Crazy)." However the star says that 19-year-old Demi was her reasoning behind, leaving only Simon Cowell to watch the rest of the audition.
"I was following her. I was taking her lead. She was like, 'Let's go,' and I was like, 'Okay.' It was our break anyway. It was dinner," she said.
"I felt really uncomfortable, and I had to walk away. He [thought] that [he did] such a good job, and I felt so bad. I laughed at first, but I felt really bad," Demi explained to a Fox network affiliate.
L.A. Reid also fled his seat and went to the backstage area during the recording. The 56-year-old music mogul explained, "Oh, my god, it was just horrible. He thought he was going through. He thought that the cheers were because he was doing such a great job, when the truth is he was horrific. We just couldn't take it anymore."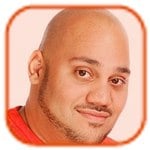 Posted by Andru Edwards Categories: Music, Prime Time, Reality, FOX, Gossip, News, Spoilers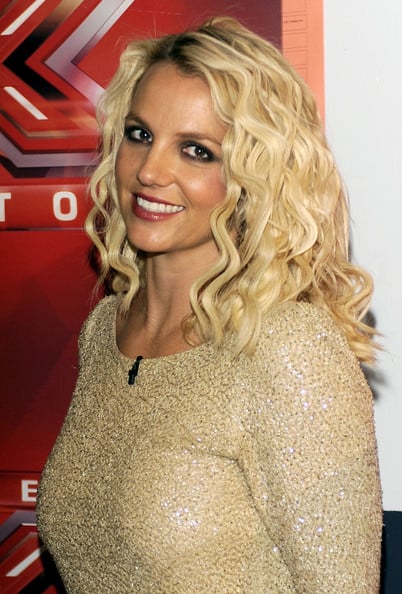 Britney Spears was left emotional when an old friend auditioned for The X Factor on Sunday.
The "Toxic" hitmaker was visibly moved when the man - whose identity has not been revealed - took to the stage at San Francisco's Oracle Arena but remained "calm and supportive" when he confessed to her that he is gay.
As the man stepped out, Britney exclaimed, "I know him. We did a duet together 10 years ago."
"You could see that Britney recognized him straight away. She got this huge smile on her face and her eyes lit up. It was so sweet," an onlooker said.
The hopeful than began to cry and confessed to the audience "I'm gay," before turning to address Britney. "At the time I didn't think I was worthy. I didn't think you thought it was OK that I am gay," he said.
Click to continue reading Britney Spears Shocked by Friend's Audition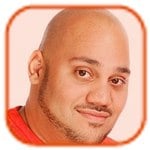 Posted by Andru Edwards Categories: Music, Prime Time, Reality, FOX, Gossip, Rumors
Britney Spears is an "incredibly tough" judge on The X Factor.
The "Toxic" singer is part of the new line up on the US version of the singing talent show, and doesn't give budding singers an easy time if their renditions aren't up to scratch.
"She's got a really good instinct, and when she loves something, she looks like she wants to dance on the desk. When she doesn't like someone, she is incredibly tough," a source said.
Britney's harder side was revealed at the show's auditions in Kansas at the weekend, where she starred on the panel alongside Demi Lovato, L.A. Reid and Louis Walsh, who had stepped in from the UK version of the show to replace Simon Cowell, who was taken ill with bronchitis.
"You have to be great to be on this show, so I vote no," Britney told one contestant, according to the source.
Click to continue reading 'Tough' X Factor Judge Britney Spears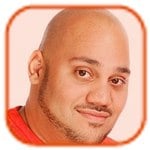 Posted by Andru Edwards Categories: Music, Prime Time, Reality, FOX, Gossip
Simon Cowell has taken a swipe at The Voice.
The TV mogul is currently judging hopeful singers for the second series of The X Factor in the US and told one contestant they would be better off auditioning for rival show The Voice - where the judges don't see what contestants look like before they pick them.
After the singer's audition, fellow panelist L.A. Reid told them, "If you decide to try out again, please do it on another show."
"Yes, the good news is I hear The Voice auditions are happening next week," Simon added.
This is not the first time Simon has blasted the rival show, having previously said he thought it would be better as a radio show: "That show [The Voice] puzzles me because it starts off and 'it's all about the voice.' So my first thought is: 'Why isn't this on radio?' because what's the point in looking at them. Then suddenly I'm watching it a week or two weeks ago and it's the same as The X Factor. They've got dancers behind them, graphics, lights. Same show. I see a lot of shows trying to rip us off. If you try and rip somebody off it always looks like a bad copy."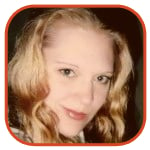 Posted by K.C. Morgan Categories: Commercials, Announcements, Gossip
Aflac has canned Gilbert Gottfried, and now they're going to need a new voice for their spokesduck. Here's the exciting part: it could be you.
"There's a lot of undiscovered talent in the U.S.," said chief marketing officer Michael Zuna. "We're considering anyone and everyone. We're looking for the best voice."
The company will start accepting submissions on Wednesday. Visit the Duck's Facebook page or Monster.com to find out how to apply for the gig. But, you'd better hurry -- the submissions deadline is April 1. Live auditions will also be held across the United States.
Aflac is premiering a new commercial on Wednesday that will reveal a new chapter in the life of the currently-voiceless duck. The new voice is scheduled to premiere on April 22.
Read More
| E! Online


Ryan Seacrest promised that this year's Hollywood Week will be twice as hard . . . because this year, American Idol has double the usual amount of contestants. It felt more like triple the amount through the long audition rounds, but it's finally time to start whittling them down.
Maybe the new panel will begin to develop its killer instinct as the week progresses.
Click to continue reading American Idol 10: Hollywood, Round 1
The final audition episode of American Idol's tenth season began with tears. Many Idol auditions end this way; well, actually that isn't true. We have to admit, when the pretty blonde girl looked at the camera and cried, "Just because somebody farts, let 'em finish singing, okay?" we were a little surprised.
Season 8 runner-up Adam Lambert came from San Francisco, so expectations for the city ran high.
Click to continue reading American Idol 10: San Francisco Auditions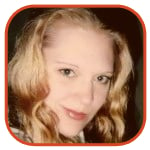 Posted by K.C. Morgan Categories: Music, Prime Time, Reality, FOX, American Idol, Gossip, Video
American Idol opened with a recap of the singers we've seen so far this season, hyping them as "some of the best talent" the show has seen. After a decade, they still can't come up with a new line. The city on Thursday's episode was Los Angeles, and Randy Jackson wore his gold shoes to celebrate.
The online auditioners were sent to Los Angeles this year as well. As we reported, the show teamed with MySpace (because that's not old and tired at all) to become more accessible than ever. Did it make a bit of difference?
Not with the first audition. The show started off on a rough note, with Steven Tyler predicting the first singer would go to Siberia.
Click to continue reading American Idol 10: Los Angeles Auditions

Can a ten-year-old show still hold some surprises? American Idol unpredictably began on Tuesday night without much fanfare -- just a black screen with white text. "American Idol would like to apologize for last week's outrageous behavior by Steven Tyler." The next screen read, "Mr. Tyler has been warned and assures us it will never happen again."
This inevitably led into a clip of Steven Tyler acting "outrageous" in the audition room. Tyler has been the talk of the series, though that's because there's been very little to latch onto thus far. If Idol wanted to issue a serious apology, it would be for sending so many lackluster singers onto Hollywood (which is rumored to stretch to a mind-numbing 4 episodes this year).
Fewer than 10,000 showed up for the auditions in Austin, Texas, the state's capital. Tyler arrived to the auditions in a horse and buggy, while his less flashy panel-mates pulled up in chauffeured cars. Mark Anthony, J-Lo's hubby, was also in town -- evidently to hang around the Idol audition room. Eventually, they even got around to listening to some singers.
Click to continue reading American Idol 10: Austin Auditions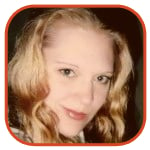 Posted by K.C. Morgan Categories: Music, Prime Time, Reality, FOX, American Idol, Gossip, Video
Nearly 20,000 turned up for
American Idol
's Nashville auditions. The city is home to the Grand Ole Opry, and it's acknowledged as the undisputed capital of country music. The episode started quickly, launching viewers immediately into auditions.
Here's the best part: they started with a bad one. Christine McCaffrey treated the new panel to one of the oddest Idol auditions on record. Randy Jackson repeated "really?" several times, clearly annoyed. "That's not serious," he told the other two. It was a good start to an episode that moved along fairly quickly, unlike the one that came the day before. How does the new panel stack up against the old? Have some singers already started to shine? Maybe Nashville provided the answers.
Click to continue reading American Idol 10: Nashville Auditions
© Gear Live Media, LLC. 2007 – User-posted content, unless source is quoted, is licensed under a Creative Commons Public Domain License. Gear Live graphics, logos, designs, page headers, button icons, videos, articles, blogs, forums, scripts and other service names are the trademarks of Gear Live Inc.