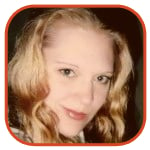 Posted by K.C. Morgan Categories: Drama, Prime Time, The CW, Gossip, Rumors, Video
90210's reformed bad girl Adrianna has been thrown headlong into one of the most interesting story lines of the whole season: unwanted teen pregnancy. So, what will the Beverly Hills beauty do? Will the character become a teen mother, rearing a child even as she continues with her acting career? Or will the tyke be adopted by a different 90210 character…maybe even Brenda Walsh?
Everyone has a theory, but no one seems to have the scoop - not even the actors. Reporters recently caught up with Maeve Quinlan, who plays Adrianna's mom on the show, at a poker event. "We still don't even know," the actress answered when asked whether or not Adrianna (played by Jessica Lowndes) will keep the child.
Click to continue reading 90210: What Will Happen to Adrianna's Baby?
Read More
| E! Online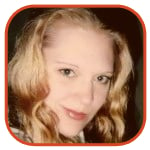 Posted by K.C. Morgan Categories: Drama, Prime Time, The CW, Rumors, Spoilers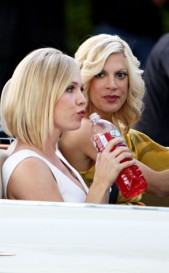 Tori Spelling and Jennie Garth joined forces on the set of 90210 recently to shoot upcoming scenes for a new episode. That's right, Beverly Hills fans: Donna Martin is back. Don't want the plot spoiled? Don't read on to learn the juicy gossip.
According to E!, Tori Spelling-as-Donna Martin has grown up to become a very successful entrepreneur. She owns a store that's all the rage in Japan, and has returned to the zip to scout out locales for a potential shop in LA. Sources say Donna is also having man troubles with none other than High School sweetheart David Silver (played in the original series by Brian Austin Green).
Currently, Spelling is signed on to do three episodes with the series. This entertaining bloc will be featured toward the end of the season.
Read More
| E! Online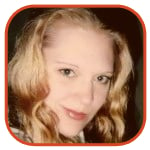 Posted by K.C. Morgan Categories: Drama, Prime Time, The CW, Gossip, Rumors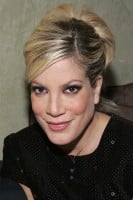 According to reports, Tori Spelling is finishing up talks to appear in a few episodes of 90210. Some say Spelling's initial reluctance to rejoin the cast (Spelling reportedly backed out after agreeing to appear) stems from a dislike for Shannen Doherty.
But since the Brenda Walsh storyline is running dry and Shannen's commitment to the show is coming to a close, Spelling may finally agree to assume the role of Donna Martin…again. Reps for the show have confirmed that Tori is finalizing her deal, meaning it's only a matter of time before a Spelling is back on the 90210 set.
Read More
| Popeater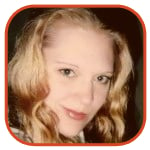 Posted by K.C. Morgan Categories: Prime Time, The CW, Gossip, Rumors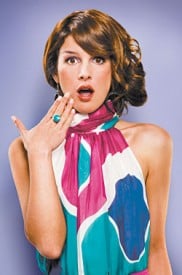 Like Shannen Doherty on the original series, Shenae Grimes plays a character on 90210 who's sweet, Midwestern and new to Beverly Hills drama. But according to the gossip mill, the actress Shenae Grimes isn't a stranger to being dramatic at all.
Maybe she's a lot more like Shannen Doherty than we think. Perez Hilton reports that the 90210 star has a major rep among her cast mates for being completely intolerable. The word "diva" is mentioned. Rumor has it that Shenae was disappointed with the press turn-out at the recent Gemini Awards in Canada, supposed proof of her catty nature. "Who is even here worth talking to, anyway?" Grimes allegedly stated.
Read More
| Perez Hilton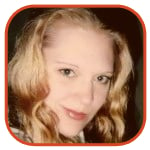 Posted by K.C. Morgan Categories: Drama, Prime Time, The CW, Gossip, Rumors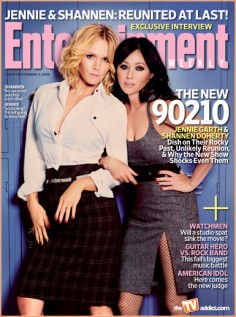 When I saw the promo for the next Brenda-infused episode of 90210, I was so busy celebrating the return of Shannen Doherty I almost missed the content of the previewed scene: she's in a hospital bed. Even this isn't extremely shocking…until you pair it with the current rumors which are sweeping the Web.
Many are suggesting that Brenda Walsh is going to become ill and die, the first in the original cast to find such an on-screen fate. The CW and Doherty aren't commenting, but Jason Priestley recently broached the subject with Access Hollywood.
"This is all news to me," he said of the rumor, saying the idea is "fantastic." He continued, "that is going to be awesome. No, they haven't given me anything yet. I don't even know if the episode is written yet, but I love all those rumors. That is juicy stuff." You said it, Brandon.
Which is exactly why I think the rumors have been instigated by the show itself. Many fans are drawn to the series for the hope of seeing Brenda alone…so why would they get rid of her?
Read More
| LA Times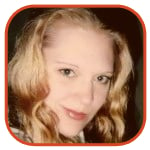 Posted by K.C. Morgan Categories: Drama, Prime Time, The CW, Editorial, Ratings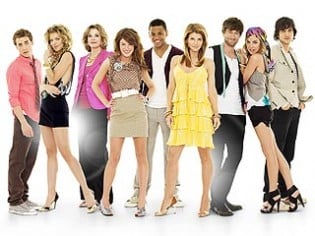 That's right, the wait is finally over. After keeping their new spin-off tightly under wraps, the CW premiered 90210 last night for two solid hours. The network refused to send out media copies, sparking rumors that the show is so terrible it was necessary to keep everything a secret.
Or was it just so fabulous that the CW wanted to surprise us all? Slick, polished production, beautiful sets and great costumes immediately impressed, but I was careful to hold my opinion until I learned a little something about the script.
Oh, who am I kidding? I was hooked right away, the very first second, and frothing at the mouth to see Shannen Doherty's entrance. I waited for that little moment, like everyone else, for exactly one hour and twenty-right minutes.
Click to continue reading 90210 review: Old Zip, New Drama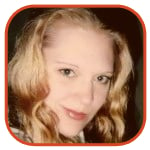 Posted by K.C. Morgan Categories: Drama, Prime Time, The CW, Editorial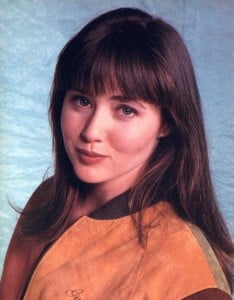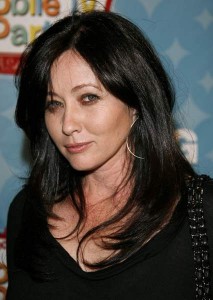 It took fourteen years, but this evening heralds the much-anticipated return of Shannen Doherty (Brenda Walsh) to one of the country's most famous zip codes: 90210.
Today her face graces magazine covers and the entertainment media is holding its breath to see the star re-emerge in her most famous role. After fading to the background of relative obscurity for the last decade, Shannen Doherty is suddenly very prominently in the spotlight.
"I'd be lying if I said I didn't feel it," said Doherty, 37, of her newfound popularity with the press. "It definitely feels good. It also feels scary." When asked about this scary success, Doherty explained, "who wants to talk about stuff they did fifteen years ago?"
Click to continue reading Is Beverly Hills Ready for Doherty?
Read More
| LA Times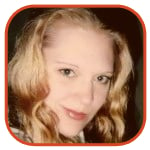 Posted by K.C. Morgan Categories: Drama, Prime Time, The CW, Gossip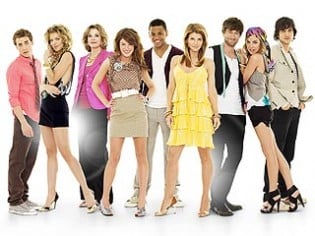 It's common for new shows to submit DVDs to various critics and other media professionals, giving them the chance to review and sound off on the new series to drum up even more expectation and hype. One of the most anticipated new shows of the season is undoubtedly 90210, the long overdue spin-off to the popular Beverly Hills, 90210. But no one will be getting any peek at this new show - the CW is keeping everything under wraps.
Why?
Click to continue reading 90210: Why the Secrecy?
Read More
| Popeater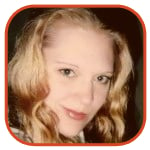 Posted by K.C. Morgan Categories: Drama, The CW, Gossip, Rumors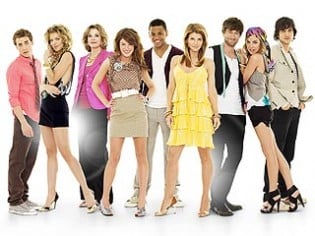 Years have passed since the show rocketed to success (and was subsequently canceled), and yet Beverly Hills, 90210 is still dominating entertainment news. If you're longing to see some familiar faces on the fall spin-off of the popular teen series, you won't be disappointed. If you're hoping to see Luke Perry on the new show, you will be.
"It's that 90210 time of year," Perry laughed with reporters as he answered questions about the spin-off (though he was actually promoting an unrelated project with the Hallmark Channel). Luke Perry has already stated that he will not - that's right, will not - become Dylan again on camera. According to his own comments, Perry does not really wish to do the series without mastermind Aaron Spelling, famed TV producer (and sire of Tori Spelling) who passed away in 2006.
Click to continue reading Luke Perry, Shannen Doherty and Casting for 90210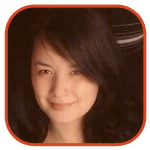 Posted by Veronica Santiago Categories: Drama, Prime Time, The CW, Gossip, News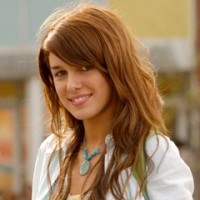 Yesterday, we told you that Hilary Duff had turned down a possible role in CW's 90210 spinoff. Had she accepted the offer, the former Lizzy McGuire star would have been an updated version of Brenda Walsh.
Twenty-four hours later, we now know who will be playing Beverly Hills transplant Annie Mills. Shenae Grimes, Degrassi: The Next Generation's Darcy, will be crossing the Canadian border to play the theater-loving girl from Kansas. (Seriously - did this 'Brenda' also have to be a fan of the stage? Couldn't they have come up with something more original?)
Fans of Degrassi know that Shenae is perfectly capable of playing the nice girl role. They also know that she's very good at turning bad as well. So assuming the CW pilot gets picked up, what will this mean for our little Darcy? Maybe she'll be sent away to Canada's version of Promises to get help for all her emotional issues…
Read More
| TV Guide

© Gear Live Media, LLC. 2007 – User-posted content, unless source is quoted, is licensed under a Creative Commons Public Domain License. Gear Live graphics, logos, designs, page headers, button icons, videos, articles, blogs, forums, scripts and other service names are the trademarks of Gear Live Inc.