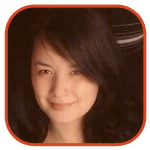 Posted by Veronica Santiago Categories: Daytime, Talk Shows, ABC, Syndication, Editorial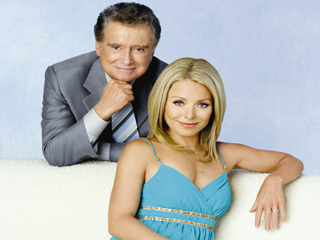 Dear Regis and Kelly,
I have something I really need to get off my chest. Even though I continue to watch Live with Regis and Kelly on a fairly regular basis (usually out of habit), I find myself increasingly more annoyed as the days go by.
You can call me bitter and jealous all you want, but this is something I've been bothered by long before the economy started to tank. The current climate has only made it worse.
Earlier this week, I flipped on your program while Regis was talking about the AIG bonuses. Kelly followed that up with a story about a group of teachers who opted to take a 5% pay cut to help save their coworkers. That discussion then led to an unnecessary confession from Regis: He recently took a pay cut as well. (Uhh - did he want us to pat him on the back?) When the topic was redirected back to Kelly, she then joked, "Some of us don't need a pay cut!"
Click to continue reading An Open Letter to Regis Philbin and Kelly Ripa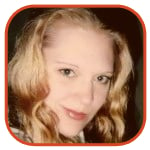 Posted by K.C. Morgan Categories: Drama, Kids, Prime Time, ABC, Cable, Editorial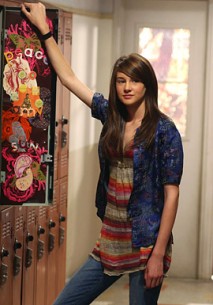 The compelling promos, tons of press and Seventh Heaven association might have been enough to rope me into watching the premiere of ABC Family's The Secret Life of the American Teenager, but it was the mere presence of Molly Ringwald in the cast which sealed the deal. And so it was that last night during prime time, I found myself watching cable instead of network TV. I don't think it was a mistake.
Rollicking pop music kicked off the top of the episode, which immediately plunged its viewers headlong into teen pregnancy. Seriously, the main character Amy (played by Shailene Woodley) was barely introduced (as a marching band member) before she was in the restroom staring at the positive results from a home pregnancy kit. No time wasted here on introductions.
Actually, it felt more than a little forced. The audience was given no time to connect with this character in any way before BAM! she's knocked up. And then, the beginning credits rolled.
Click to continue reading The Secret Life of the American Teenager: Review
Read More
| ABC Family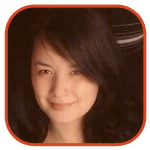 Posted by Veronica Santiago Categories: Award Shows, Specials, ABC, Editorial, Features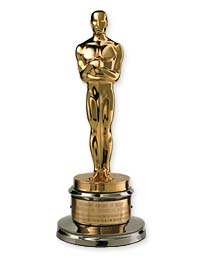 Welcome to our live coverage of the 79th Annual Academy Awards! During our live-blog of the 2006 Oscars, I made what may now be considered an eerie prediction about Reese Witherspoon and Ryan Phillippe:
"For some reason, I keep getting this nagging feeling that their relationship will dissolve sometime soon, but that discussion is for another post."
I'd like to say that I'm psychic (if so, that Oscars pool at work is all mine)...but I'm going to have to chalk it up to nagging intuition. What is that little voice inside me saying this year? While some races may have been locked up months ago (I'm talking to you, Helen Mirren), there will be a shocker this year. I can't pinpoint the category, but I think it will be come riding in on a big yellow bus…
To find out who will be going hog-wild tonight during the Year of the Pig, stay tuned here for the live results!
Click to continue reading The 2007 Academy Awards: Live Commentary
Read More
| Academy of Motion Picture Arts and Sciences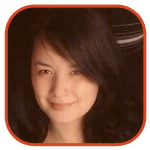 Posted by Veronica Santiago Categories: Animation, Award Shows, Comedy, Drama, Music, Prime Time, ABC, CBS, FOX, HBO, NBC, Showtime, Syndication, 24, Desperate Housewives, Entourage, Grey's Anatomy, House, Lost, Medium, My Name Is Earl, Scrubs, Talent, The Office, The Sopranos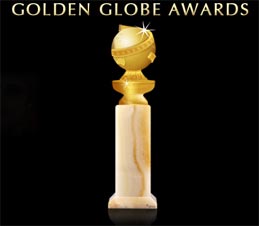 Ladies and Gents – I can't tell you how excited I am about the 64th Annual Golden Globe Awards tonight!! It's been a whole five months since I've done minute-by-minute coverage of an awards show and I've been dying to unload. (And yes—I am ignoring the fact that the People's Choice Awards even exist).
The Academy Awards may get the largest viewing audience, but the Golden Globes telecast is the only one I really love to watch. A cross between the insignificant People's Choice and the stuffy Oscars, this show mixes credibility with spontaneous fun. Yes—the Miss Golden Globe tradition is beyond lame. And yes—separating Dramas from Musicals/Comedies is something I will never understand. But knowing that I may see a star slam down a drink after bitterly losing is exciting defined.
As for who I think should win? Well, Jennifer Hudson is an absolute given. (Though Rinko Kikuchi from Babel would be a nice surprise). And it would be great to see Forest Whitaker beat out both Leo nominations. But no matter what happens, I'm ready for the ride. So bring it on!
Click to continue reading The 2007 Golden Globe Awards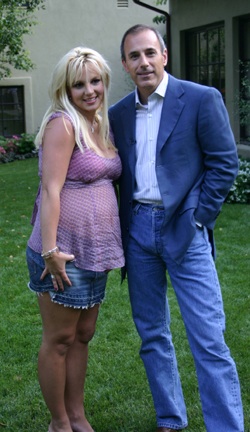 Dear Britney:
I've seen all the bad press you've been receiving lately and I know that it has really gotten to you. Access Hollywood has been promoting your upcoming interview with Matt Lauer all week. I often feel bad that I pay US Weekly good money to publish all those bad stories about you—but for some reason I just can't tear my eyes away from all your photos. Those tear-stained eyes…your poor son looking helpless.
I know—it must be hard to live in the limelight…photographers waiting everywhere hoping that you will make a mistake. I understand it must be horrible to live in such a fishbowl.
Maybe we're all wrong about K-Fed. Maybe he is a better father than he seems. Shar Jackson still seems to say good things about him…even if he did leave her for you.
But no matter what you have to say about your mothering…about K-Fed…about the state of your marriage. Do you want to know my main problem about you?
YOU LOOK LIKE CRAP.
I hate it when people with good money can't clean their acts up—emotionally OR physically.
Granted—I have only seen clips from your upcoming interview, but I feel like I can comfortably say this: FIRE YOUR PR AGENT (If they haven't already quit).
PR 101: If you want people to respect you—- LOOK RESPECTABLE. I have no idea who let you go on national TV looking that…especially when the whole point of the interview was to set your record straight. America—I'm not white-trash…even though I may dress like it.
Your television interview has NOT EVEN AIRED YET—but I can tell you right now, you are going to win very few people over.
There is no reason your hair should lack a good conditioner. Your boobs should not be falling out of your top. You should not be wearing short denim skirts that practically expose your rear.
I hope you know that they do make good maternity clothes now….especially for those who can afford it. EVEN TARGET HAS BETTER MATERNITY CLOTHES THAN WHAT YOU ARE WEARING.
You may want people just to leave you alone—BUT YOU MAKE IT TOO EASY FOR THEM TO KEEP LOOKING. You are a train wreck we can't pull our eyes from—whether you are walking barefoot into a gas station bathroom or nearly dropping your baby.
Now don't get me wrong. I'm not a prude. There is a time and a place for revealing tops and short skirts— and a sit-down interview on primetime television is not it.
Stop blaming everyone at home for perceiving you wrong. GOOD PR STARTS AT HOME. When you look good on the outside, you start to feel better on the inside.

Sincerely,
V
P.S. Just in case you were wondering: Thursday night @ 9pm on NBC—I'm so all over it!!!
Read More
| Spotlighting News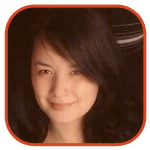 Posted by Veronica Santiago Categories: Award Shows, ABC, Talent, Features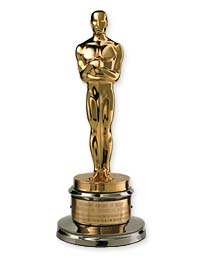 Here's the night that many people around the world have been waiting for. The rare opportunity for us to see all our beloved movie stars at the same place and time. As for me—while I can't wait to watch the red carpet affair, I have a love/hate relationship with the annual event. The bad news? When I notice that I'm watching beautiful people parade by while I'm sitting in my PJ's gorging on chicken wings, I feel lower than low. But when I realize that I now have the opportunity (and the vindictive excuse) for me to sit back and be catty to my heart's content—the good then outweighs the bad.
As for how I actually feel about the awards portion of the event, I think that this could be a potentially exciting year—especially if my personal fave, Crash, sweeps in and takes away the grand prize from Brokeback Mountain. That whole gay cowboy thing was so two months ago… we have all moved on now. But even if Brokeback does come away with the win, it's still a victory for us all. Who would have ever thought five years ago that a gay-themed movie could become Best Picture?
Well, we're now less than an hour away from the big event. Please keep checking back with us here at TV Envy as we'll keep you updated with play-by-play commentary of the big night! You can view it all after the jump - and feel free to play along in the comments.
Click to continue reading The 2006 Academy Awards: Live Commentary
© Gear Live Media, LLC. 2007 – User-posted content, unless source is quoted, is licensed under a Creative Commons Public Domain License. Gear Live graphics, logos, designs, page headers, button icons, videos, articles, blogs, forums, scripts and other service names are the trademarks of Gear Live Inc.