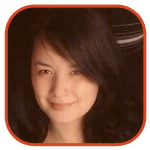 Posted by Veronica Santiago Categories: Commercials, Editorial, Gossip, Video
Is starring in a commercial with your dead best friend ever funny?
Upon seeing this new DirecTV ad for the first time, many of you out there apparently felt the same way me and my husband did: icky. Resurrecting Tommy Boy's Chris Farley for a commercial? Is there any scene that company won't manipulate?
Now what if I told you that the spot was approved by both David Spade and Farley's family? Would that change your opinion?
Click to continue reading Chris Farley Commercial: Tacky or Funny?
Read More
| Hollywood Reporter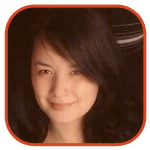 Posted by Veronica Santiago Categories: Award Shows, Music, Cable, MTV, Commercials, Video
At this time last year, Britney Spears was still trying to learn Russell Brand's name. This time around, she can't stop repeating it.
In this commercial for next month's VMAs, the pop princess not-so-secretly wonders if she'll score a personal invite from the two-time host. "Should I have played it up more when he was flirting with me last year? I have to admit there is something sexy about his dangerous ways," she asks.
Meanwhile, the comedian worries he may have offended her during their last series of spots. "Some of those things I said could have been construed as offensive. I hope she don't think ill of me."
The 2009 Video Music Awards air live on September 13.
Read More
| Us Magazine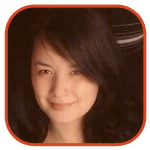 Posted by Veronica Santiago Categories: Prime Time, Reality, Cable, Commercials, News, Video
UPDATE #2: It appears that Mays' death was actually related to heart disease.
UPDATE: Billy was reportedly not wearing a seat belt when he was hit in the head during the flight yesterday.
Billy Mays, the man who could sell just about anything, was found dead today in his Florida home. He was 50 years old.
According to officials, the infomercial guru was discovered by his wife Deborah. There are no indications to believe that any foul play was involved.
Just yesterday, Billy was onboard a US Airways flight that took a hard landing at the Tampa International Airport. Although several passengers did receive minor bumps and bruises, it's not known whether Mays' death could have been related to that incident.
The man who sold everything from Orange Glo to OxiClean had been appearing on the Discovery Channel with fellow marketer Anthony Sullivan. Pitchmen is next scheduled to air this Wednesday at 10:00.
Read More
| FOX News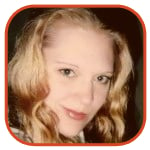 Posted by K.C. Morgan Categories: Commercials, Gossip, Video
That's right, the most recognizable syrup bottle in the world has a first name. Can you guess what it is? If you can, you just might get a cool $500 - almost enough to buy a magical, talking bottle of syrup of your very own. The Mrs. Butterworth contest is here - and if you can guess her first name, you could be a winner.
I say Bertha. I'm not sure why I say Bertha, it's just the first thing that came to mind and seems to go with the surname Butterworth. Got a good name of your own to enter? You can sign up to participate in the contest here.
Read More
| Entertainment Weekly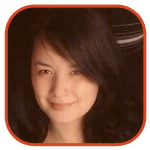 Posted by Veronica Santiago Categories: Sports, NBC, Commercials, Video
WARNING: The racy content may be considered offensive to some…
Had this commercial featured Victoria's Secret-esque models holding bottles of beer, I suspect NBC wouldn't have had a problem with it. But the "bottles" are actually stalks of broccoli and the organization involved is PETA, not Budweiser. So what does that mean? The execs have surprisingly decided to raise the "standards" flag. (You can question the network's taste in quality programming all you like.)
After watching "Veggie Love," tell us what you think. Was NBC smart in plugging the Super Bowl ad's plug…or have we already seen worse?
Read More
| The Hollywood Reporter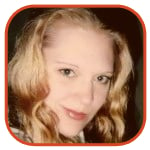 Posted by K.C. Morgan Categories: Commercials, Gossip, Video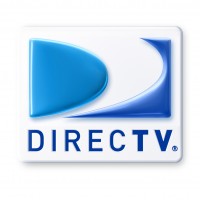 We giggled when Christopher Lloyd talked about the future of DirecTV for a commercial spot. We laughed when Kathy Bates and William Shatner joined the fray. We ogled Baywatch-era Pam Anderson tout the service for her spot. We fell over in hysterics when we saw the Scooby Doo advertisement. But now, DirecTV may have twisted the funny bone of some viewers a little too hard. Their latest ad, just another in a long string of past pop culture references, has inspired some pretty heated controversy.
The ads were drawing attention even before the campaign hit the fan. Using the same actors and scenes but different lines, the service has promoted itself as an alternative to cable by putting us once again back in our favorite movie moments - as if to prove that the second time around really can be better than the first with DirecTV. They're funny, they're clever and they're working. Er…they were.
Click to continue reading DirecTV Out of Line With Newest Ad?
Read More
| Popeater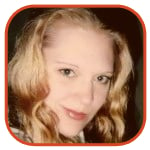 Posted by K.C. Morgan Categories: Comedy, Commercials, Gossip, Video
Those somewhat odd and not-so-funny Microsoft ads featuring Bill Gates and Jerry Seinfeld are being pulled from the air. You might think it's because they've received such a negative reaction (the entertainment media has had a jolly time poking fun at them), but Microsoft says differently.
This company never admits failure or defeat of any kind. "This was the plan all along," said spokesperson Frank Shaw. "All along we said we were having a teaser campaign," he explained. "We're getting ready to start the second phase." Betcha it doesn't involve putting founder Bill Gates in the ads, this "second phase."
Click to continue reading Seinfeld-Gates Campaign Nixed
Read More
| LA Times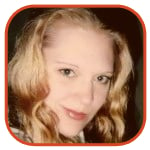 Posted by K.C. Morgan Categories: Reality, FOX, Commercials, Gossip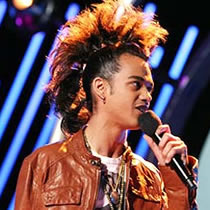 We all remember Sanjaya Malakar as a popular American Idol contestant (season six) with somewhat dubious vocals. Now, the former reality star will add a new line to his resume: TV spokesman.
Malakar is now part of the Nationwide Insurance "Life Comes at You Fast" campaign. The commercial pairs Malakar with a wise-man character who tells him he needs a haircut. With this new gig, Malakar will join Kevin Federline, Fabio and MC Hammer - all of whom have pushed the product in the past.
You can check out Sanjaya's comedic work for yourself after the jump.
Click to continue reading Sanjaya Malakar's New Gig
Read More
| Yahoo! News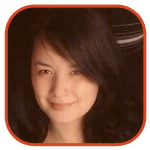 Posted by Veronica Santiago Categories: Commercials, Editorial, Video
Have I gotten so old that kids are already doing horrible remakes of things from my youth?
When I first heard the Jonas Brothers massacre 'Kids in America,' I just wanted to cry. Now I'm directing my evil eye toward JCPenney.
I'm sorry - but no one should ever be allowed to tamper with The Breakfast Club...or anything to related to John Hughes. Ever.

Posted by Wendy Michaels Categories: Talent, Gossip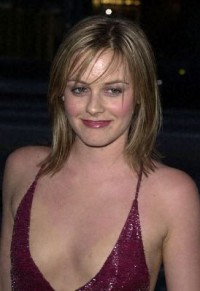 Alicia Silverstone, who is set to star in NBC's sitcom The Singles Table, if ever it gets a timeslot, is appearing in a new PETA commercial. In the buff. The 30-second ad features the blond beauty getting out of a pool saying, "I'm Alicia Silverstone, and I'm a vegetarian. There's nothing in the world that's changed me as much as this. I feel so much better and have so much more energy." And did we mention she's naked? The actress, who peaked at Clueless, then seemed to fizzle, is showing first-hand how being a vegan has been the best course for her body. Once criticized for her weight gain, Silverstone said, "Once I went vegan, I lost the weight I wanted to lose, my nails were stronger, and my skin was glowing. I feel great!" To borrow a phrase (from Clueless, which I have a fond place for in my heart if only for the delicious Paul Rudd), Silverstone is such a Betty.
Read More
| Yahoo! News

© Gear Live Media, LLC. 2007 – User-posted content, unless source is quoted, is licensed under a Creative Commons Public Domain License. Gear Live graphics, logos, designs, page headers, button icons, videos, articles, blogs, forums, scripts and other service names are the trademarks of Gear Live Inc.