Posted by David L. Williams Categories: Drama, Reality, Editorial, Features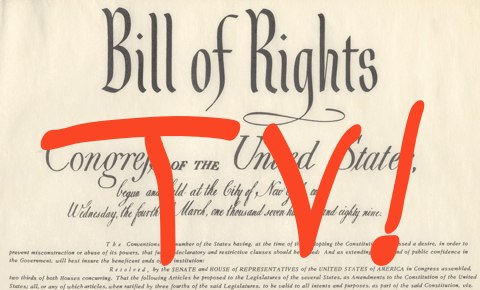 Lots of people watch television. That may seem like an obvious statement (especially to somebody reading a site called TV Envy), but I think we viewers tend to forget how strong of a lobby we are. "Cane," for example, had a little more than 11 million viewers for its first episode, a number that most newspapers called good but not great. But if a movie had 11 million people go see it in one night, it would have grossed somewhere around $90 million dollars.
That's $90 million dollars in one day. That's a big fat, Spiderman-Harry Potter-Transformin' hit.
And yes, I know, movies aren't TV. TV is free (mostly), and you don't have to leave your home to watch TV, but it's still a pretty frickin' big audience. And that was just for one show, while there were two other broadcast networks (and hundreds of cable channels) competing against it. And "Cane," by the way, wasn't even the most watched show in that time slow. That was "Law & Order: SVU" (and more about that in a little bit.)
So … you would think that with such a big audience, such a mighty and powerful audience, the people who are making television would do what they can to not make us angry. And they do, to some extent. But they think "not making us angry" is the same as "not putting anything slightly controversial" on television, forgetting that all of us watched shows like "The Sopranos," "Sex and the City," "Nip/Tuck," and even "Seinfeld, which I'll remind you had episodes that got humor out of killing George's fiancée and a contest to see who could refrain the longest from self-pleasure.
Ignoring that, though, what they've done to make me and a lot of the television-watching population angry is treating us like we are stupid. Here's the thing, television networks: we're really smart. I know, I know, some of us still watch "Two and a Half Men" and "According to Jim," but even more of us don't. We follow the intricate plots of "Lost," we laugh at the cringe-inducing humor of "The Office," we delight in the brilliant references, call-backs and jokes of 30 Rock, we even find a way to separate the good reality shows (The Amazing Race & Survivor) from the horrible ones (Pirate Master & The Bachelor).
In short, we're smart. We're very smart and we'd like to be treated properly. So I propose a TV Viewers' Bill of Rights. Bills of rights, be they for airline passengers, internet users, or consumers, are very popular these days. (Ironically, the actual, original Bill of Rights? Not so popular right now. Or enforced, really.) Here goes…
Click to continue reading The TV Viewers' Bill of Rights
© Gear Live Media, LLC. 2007 – User-posted content, unless source is quoted, is licensed under a Creative Commons Public Domain License. Gear Live graphics, logos, designs, page headers, button icons, videos, articles, blogs, forums, scripts and other service names are the trademarks of Gear Live Inc.