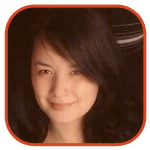 Posted by Veronica Santiago Categories: Action, Animation, Comedy, Drama, Prime Time, Reality, Sci-Fi/Horror, Bravo, Cable, FOX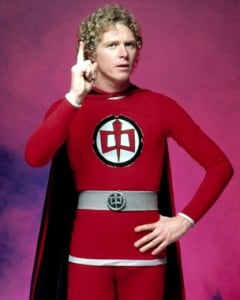 -Believe it or not, I'm walking on air! Syfy plans to air a 20-hour Greatest American Hero marathon on July 4. The show hasn't been on TV since 1983.
-Speaking of Syfy, the channel plans to do something out of this world: air a cooking show. Former Top Chef contestant Marcel Vigneron will front Marcel's Quantum Kitchen.
-Homer Simpson ranks #1 on Entertainment Weekly's list of the 100 Greatest Characters of the Last 20 Years. Harry Potter came in second; Buffy Summers was third.
-Rehab will have to wait for Tila Tequila and Jason Wahler. Due to a lack of notable participants, taping on the next edition of Celebrity Rehab has been postponed.
-Maybe Dr. Drew should talk to Sonja Morgan? The Real Housewives of New York City star was arrested over the holiday weekend for suspicion of DUI. She is expected in court on June 21.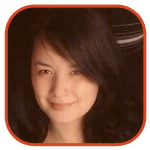 Posted by Veronica Santiago Categories: Drama, Prime Time, The CW, The O.C., Gossip, Rumors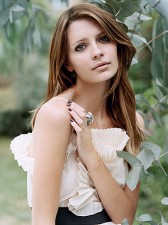 Although she was killed off her last show, Mischa Barton has apparently been invited to join another Joss Schwartz series: Gossip Girl.
The O.C. native was asked to star as Georgina Sparks, a character who would bring Serena's not-so-wholesome past to the forefront.
Although I was initially apprehensive upon hearing the news - I'd really like to see the CW program survive on its own merits - I quickly had a change of heart. If stunt casting is what it takes to get the show some attention, then I'm all for it.
But wouldn't ya know it - Barton apparently thinks she's too good for the series. Although she really hasn't done anything noteworthy lately (unless you count her recent DUI and marijuana charges), her reps have advised her to pass.
You know what? Screw Barton. Let's bring her ex-mommy, Melinda Clarke, into the fold. Now that would make things a bit more interesting!
Read More
| TV Guide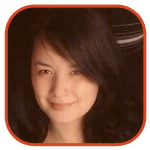 Posted by Veronica Santiago Categories: Action, Drama, FOX, Prison Break, News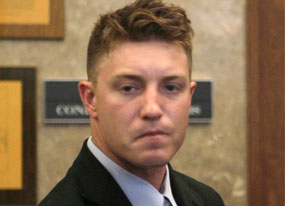 Lane Garrison, who starred as 'Tweener' in Prison Break's better years, was formally sentenced today to 40 months behind bars. The actor, who was involved in a fatal car accident back in December 2006, could have seen up to 6 years. Garrison, 27, had been partying with teenagers right before crashing a Range Rover into a tree. A 17-year-old male was killed in the incident; two 15-year-old girls were also injured.
Garrison, who did receive credit for time already served, pleaded guilty in May to vehicular manslaughter (without gross negligence) and two other alcohol-related charges. In addition to his jail sentence, he was ordered to pay nearly $300,000 in restitution to the victims' families.
Read More
| TMZ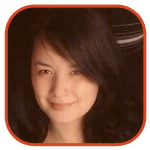 Posted by Veronica Santiago Categories: Drama, Prime Time, FOX, 24, News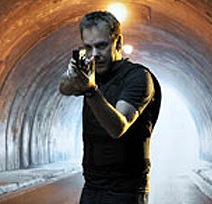 In 24 time, Jack Bauer had this legal matter resolved in a mere 10 minutes.
Wanting to quickly put his Sept. 25th incident behind him, actor Kiefer Sutherland pleaded no contest today to a misdemeanor drunk driving charge. Assuming the judge accepts the arrangements of the plea deal, Sutherland will serve a recommended total of 48 days in jail. At the formal sentencing on Dec. 21th, prosecutors will ask that Kiefer serve 30 days for the DUI charge and an additional 18 for violating probation. This was Sutherland's fourth DUI-related offense; he was still on probation for a 2004 incident.
If all goes according to plan, Kiefer will be able to serve part of his stint in late December (while 24 is still in hiatus) and the remainder after the show's finale.
Read More
| Reuters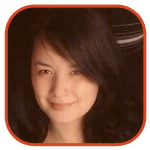 Posted by Veronica Santiago Categories: Drama, Prime Time, FOX, 24, News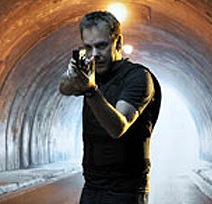 Wow. When's the last time a man was busted for doing something stupid?
Kiefer Sutherland was booked this earlier this morning for a misdemeanor DUI. The actor, who had attended a FOX party earlier in the evening, was initially pulled over for making an illegal U-turn in West Hollywood. TMZ reports that Sutherland was subsequently taken in for blowing twice the legal limit for alcohol. He has since been released from custody after posting his bail. (NOTE TO FOX HONCHOS: If you are going to throw a party for your celebs, shouldn't you make sure they don't embarrass you by leaving drunk? Just a thought.)
This is Sutherland's 2nd DUI within five years; if convicted, he must serve a minimum 5-day jail stint. He is scheduled to make his next court appearance on October 16th.
Meanwhile, the next season of 24 is scheduled to begin January 13th. (Those interested in reading a major show spoiler, click here.)
Click here for an update to the DUI story.
Read More
| TMZ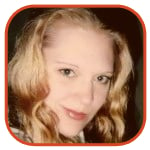 Posted by K.C. Morgan Categories: Reality, Talent, Gossip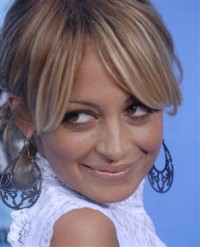 Simple Life star and famous celebutante Nicole Richie has been booked and released from jail…in under two hours. Richie was assigned to complete four days at the LA County Sheriff's Department as part of her December 11 DUI arrest. Richie was spotted driving the wrong way on the 134 Freeway, and admitted to arresting officers she had consumed Vicodin and marijuana. Richie was sentenced to four days in jail, three years' probation, asked to pay a $2,048 fine, and must take alcohol education classes. Nicole reported to the Century Regional Detention Facility at 3:15 pm to check in. She was processed and released at 4:37 pm. Though this quick catch-and-release might sound odd, it's actually part of standard procedure. The Sheriff's Department is already under federal order to reduce jail overcrowding, but crime hasn't slowed down. This leaves the Department will few other options. Thousands of inmates have been released before their full sentences have been completed, not just famous inmates.
Click to continue reading Nicole Richie In (and Out of) Jail
Read More
| LA Times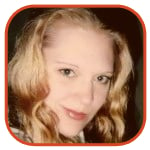 Posted by K.C. Morgan Categories: Talent, Gossip, Rumors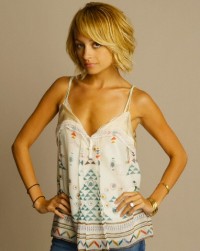 Friends of Nicole Richie say the mother-to-be wants to get her wedding planned and completed as quickly as she can, mostly so the baby belly won't show up in her wedding photos. The guest list will include about two hundred of Richie's closest friends, a large wedding that doesn't lend itself to quick planning. Richie would like to be married before September 28, when she's due to appear in county jail for her DUI conviction. Lionel Richie's Bel-Air home has been offered to Nicole and Joel as the site of the wedding, and the singer has even agreed to sing at his daughter's wedding.
Read More
| E! Online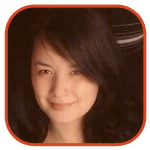 Posted by Veronica Santiago Categories: ABC, Gossip, News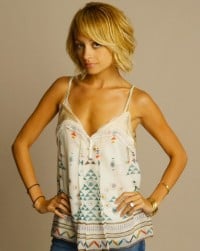 Hoping to distract us from that other troubled star, Nicole Richie has finally agreed to do a sit-down interview with ABC's Diane Sawyer.
Diane will of course be speaking to the waif about her August 16th court appearance. (Nicole, 25, is scheduled to face a DUI charge). It is also expected that Nicole will finally address the rumors of her pregnancy. My question is: Did she get knocked up on purpose thinking this will keep her from the slammer?
The segments will air next week on Good Morning America (Aug. 2nd, 3rd) and 20/20 (Aug. 3rd).
Read More
| People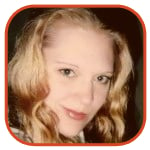 Posted by K.C. Morgan Categories: Talent, Gossip, News

Lindsay Lohan, who has a new movie coming out this summer, was arrested several hours ago in Santa Monica. The 21-year-old actress was recently released from rehab, but she was arrested on suspicion of drunk driving and possible possession of cocaine, though this is unconfirmed. Allegedly, Lindsay was involved in a car chase with the mother of an assistant and refused a sobriety test at the scene of her arrest, on Main Street. Lohan has been booked on two counts of misdemeanor and two felonies (transportation and possession). Lohan was released early this morning after posting a twenty-five thousand dollar bond. There were no passengers in Lohan's vehicle. This arrest comes on the heels of a DUI charge in Beverly Hills, where Lindsay reportedly turned herself in for Memorial Day events involving a hit-and-run.
Read More
| LA Times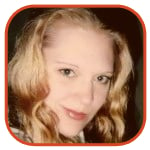 Posted by K.C. Morgan Categories: Prime Time, Reality, Gossip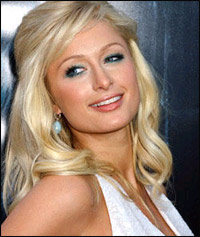 Paris Hilton may have spoken out of turn when she talked about her desires to work with Mothers Against Drunk Driving during a Larry King interview on CNN last week. The organization that united against alcohol abuse may not want Miss Hilton on their team. MADD spokeswoman Misty Moyse said the non-profit group still has doubts about Paris's behavior, and further said no one involved with Hilton has made any attempt to contact MADD about her desired involvement. MADD was founded in 1980 by the mother of a 13-year-old killed by a repeat-offender drunk driver, and had worked with a bevy of celebs in the past.
Read More
| E! Online

© Gear Live Media, LLC. 2007 – User-posted content, unless source is quoted, is licensed under a Creative Commons Public Domain License. Gear Live graphics, logos, designs, page headers, button icons, videos, articles, blogs, forums, scripts and other service names are the trademarks of Gear Live Inc.