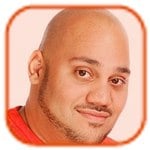 Posted by Andru Edwards Categories: Prime Time, Reality, NBC, Gossip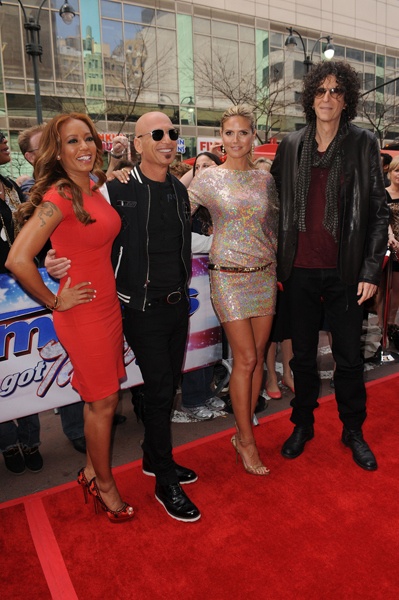 Mel B has branded Howard Stern "inappropriate" for questioning her judging abilities.
The 38-year-old former Spice Girls singer sits on the judging panel alongside the TV personality on America's Got Talent and though they now get on well, Mel was left speechless when she heard audio footage of his initial thoughts of her joining the panel.
Recalling when he first heard she was joining the show, Howard said, "At first I was like 'What kind of choice was that?,' Mel B, Scary Spice, wasn't she on Dancing With The Stars?' I was like, 'Who cares about the Spice Girls and who cares?' I saw a piece of tape of her, she's on X Factor Australia, my first reaction was I don't even know her."
After hearing the audio clip, Mel B said, "What can you say to that, that was kind of inappropriate."
Click to continue reading Mel B Hits Back at Howard Stern's "Inappropriate" Comments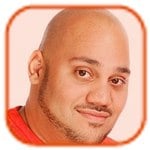 Posted by Andru Edwards Categories: Comedy, Drama, Prime Time, HBO, Features
Lena Dunham writes Girls when she's listening to Taylor Swift.
The writer and star of the huge HBO drama always puts her friend's records - famous for their tracks lamenting lost loves - when she's thinking of ideas for the show.
"She writes her own destiny in a way which is very unusual, especially for a young woman in the world of pop music. I wrote half of the first season of Girls listening to her Speak Now album and wrote much of the third season listening to Red," Lena said.
Lena, 27, is proud to call Taylor, 24, a friend and says she is always asking her for advice because she is very wise: "Taylor is a good friend of mine. I call her and text her all time. She helps me be stronger and make better decisions. She has amazing creative instincts. She's really a proponent of not feeling pressure from anybody else and recognizing that you have a better connection to what your 'brand' is than anybody else."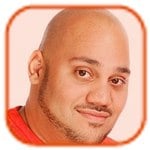 Posted by Andru Edwards Categories: Daytime, Prime Time, Sci-Fi/Horror, Talk Shows, CBS, FX, Features, Gossip
Lea Michele wants a role on American Horror Story.
The actress is gearing up to film the final season of Glee and intends to remain loyal to show creator Ryan Murphy as long as he wants her to play uptight Rachel Berry - but would happily jump ship to his other pet project for its upcoming carnival-themed series four.
When quizzed whether there might be a Rachel spin-off in the works, Lea remained coy and told chat show host Ellen DeGeneres, "I come from Broadway and on Broadway you stay in a show and that's it. You make it your home. So for me, I like the schedule, I like the routine, and I love Ryan and I love Rachel Berry. So I'll be Rachel singing in a senior citizens home for everyone. I've literally have said before that I will work for Ryan Murphy for the rest of my life. Unless he wants to put me on American Horror Story, I know what the theme is for next year and I'm in if he'll have me at least maybe for one episode. Let's start that campaign right now actually!"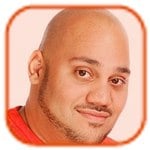 Posted by Andru Edwards Categories: Comedy, Late Night, Talk Shows, NBC, Features
Lena Dunham's mother wants her to marry Jimmy Fallon.
The Girls star has a "great boyfriend" in Fun. guitarist Jack Antoff but she admitted her mom has always had a secret hope that she would tie the knot with the late night talk show host, though he is already happily settled with wife, Nancy Juvonen and their eight-month-old daughter Winnie Rose.
Click to continue reading Lena Dunham's Mother Wanted Her to Marry Jimmy Fallon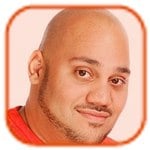 Posted by Andru Edwards Categories: Drama, Prime Time, Sci-Fi/Horror, UPN, WB, Features, Gossip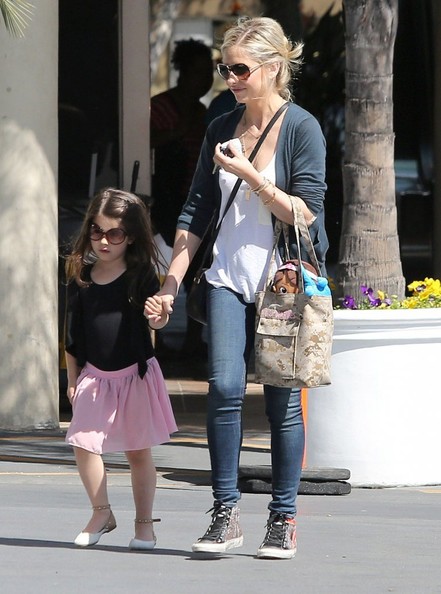 Sarah Michelle Gellar thinks she's too old to star in a Buffy the Vampire Slayer movie.
The 36-year-old actress, who played teen heroine Buffy Summers in the sci-fi TV series between 1997 and 2003, doesn't foresee her classic TV show spawning a movie spin-off like Veronica Mars as she worries she wouldn't be able to pull off the daring martial arts stunts now she's older.
"I'm a little old now. I feel like Buffy would have a wooden stake walker. I'm not quite sure how that would work," she said.
The Crazy Ones star also admits she has her reservations about a big-screen adaptation of the series as Buffy originally started out as a critically panned, camp 1992 horror movie starring Kristy Swanson. Buffy was [already] a movie. See, I think people forget that. Buffy was a movie first, and I don't know if you guys know this, but it didn't really work! I see you laughing at me over there, but it kind of didn't work. We spent our whole first year or two apologizing for the movie. So, I think it would be an incredibly different pressure," she explained.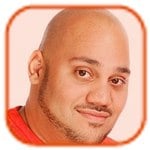 Posted by Andru Edwards Categories: Comedy, Prime Time, HBO, Gossip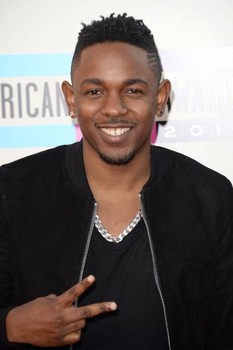 Lena Dunham wants Kendrick Lamar to appear on Girls.
The actress and writer is desperate for the "Swimming Pools" rapper to appear on her show and she's already got an idea of an "inappropriate" storyline he could be involved in: "If I could ever get any rapper, right now I'm going to go with Kendrick Lamar. I would want him for something inappropriate. I'd say to him, 'I'm in a relationship, but I want you to know that I connect with you on a visual level.' He would make a nice addition to our cast. He's really busy though."
Click to continue reading Lena Dunham Eyeing Kendrick Lamar for 'Girls'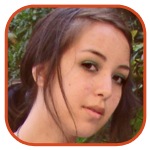 Posted by Robin Paulson Categories: Drama, Mini Series, HBO, Features
Despite Lena Dunham's great success with her HBO series Girls, the 27-year-old has revealed that she had been fired from her last HBO project, Mildred Pierce.
"I got fired off the one day I did. Fired might be a rough word but I got sweetly dismissed," Dunham said.
The Girls creator admitted that she didn't properly prepare for her role as a nurse in the period drama, which stars Kate Winslet: "I didn't practice. I looked over the script with my mom and since the project takes place in the '30s I was like, 'Am I supposed to do any kind of accent?' My mom was like, 'They are hiring you to be you. Just go for it.' "
Unfortunately for Lena, her mom's advice didn't work out: "You could just see everybody's face drop... It was like Ricky Gervais in Extras. They were like, 'This is a f***ing disaster.'"
Click to continue reading Lena Dunham Was Fired from HBO's 'Mildred Pierce'
Read More
| http://www.people.com/people/article/0,,20789776,00.html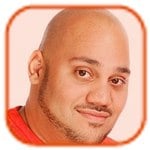 Posted by Andru Edwards Categories: Comedy, Prime Time, Showtime, Features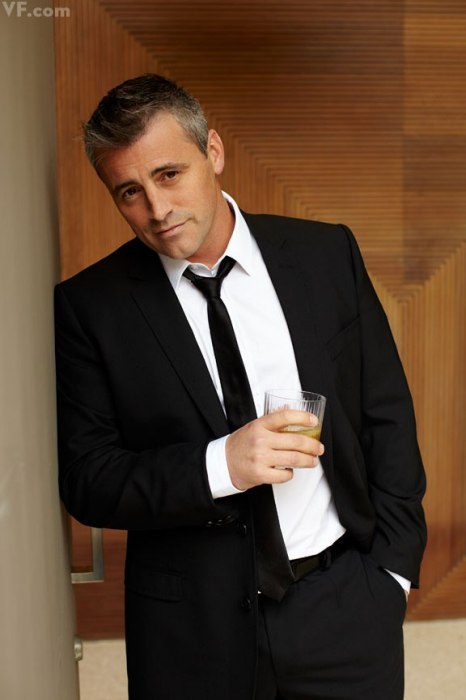 Matt LeBlanc is a "little more together" than his on-screen persona.
The 46-year-old actor plays a fictional version of himself in Episodes, but admits he is noting like his character in real life.
"It's a fictitious character, and you just have to approach it that way. He just happens to have the same name I do. When we were coming up with who the character was going to be, I thought it would be fun - since our salaries were all published during Friends - to make this Matt LeBlanc way, way wealthier than me. You've got this guy completely oblivious to the consequences of his actions; that's fun to play. And he's really damaged, this lost soul, the Matt LeBlanc on TV," the Friends star said. But he added, "I like to think I have my s**t a little more together than that."
Matt, who has a 10-year-old daughter Marina with his ex-wife Mellissa McKnight, is glad he has regained some anonymity since Friends came to an end in 2004: "The weirdest thing was walking into a room, a restaurant, a bar, a movie theater, anywhere there's a lot of people, and everybody sort of stopping what they're doing and taking notice you're in the room. And they know you, or they think they do - they know your name, they know what you do for a living, they know how much money you make, they know where you're from, but they're all strangers to you."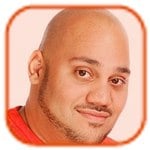 Posted by Andru Edwards Categories: Daytime, Music, Prime Time, Reality, Talk Shows, NBC, Announcements, News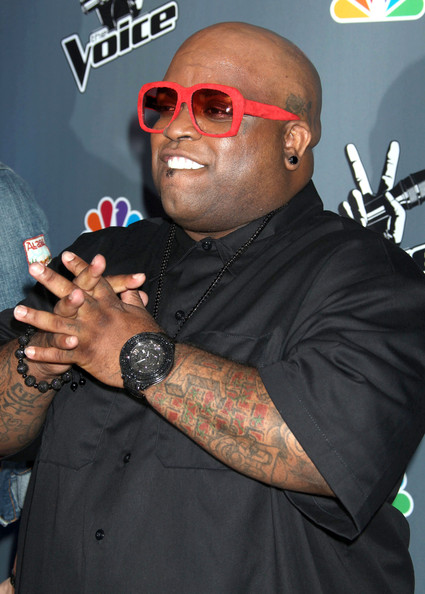 CeeLo Green has quit the The Voice to host his own show.
The "Forget You" hitmaker has been a judge on the version of the singing contest on the first three series, before returning on the fifth series last year, but has now decided to step back to focus on other TV projects.
"I'm not coming back guys. I'm going to continue my relationship with NBC. I have a television show development deal with them as well and hopefully some other talk show opportunities for later in the year. But yeah, I'm going to miss The Voice too. So I'm not coming back guys," he said, speaking on The Ellen DeGeneres Show.
Shocked by his revelation, Ellen replied, "Oh, you're not coming back at all? I did not know that!"
CeeLo is hoping to take some time to focus on his music and is excited about the release of his next album Girl Power, which is due out between February and March.
Click to continue reading CeeLo Green Quits 'The Voice' for His Own Show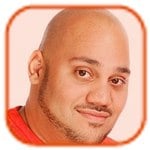 Posted by Andru Edwards Categories: Drama, Netflix, Netflix Original, Features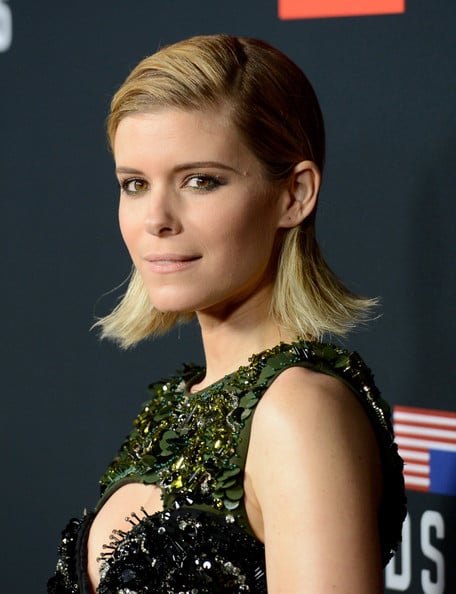 Kate Mara's family don't approve of her stripping on screen.
The 30-year-old actress is currently starring in the Netflix original series House of Cards alongside Kevin Spacey and Robin Wright and admits she has to warn her parents if she takes her clothes off in any of the scenes:
"They [my parents] don't love it that I occasionally have to take off certain items of clothing. We sort of have an unspoken rule of, if my character on House of Cards or during a photo-shoot I have to be in my underwear or something, I sort of send out a family text about it. 'Beware of the first 30 seconds of House of Cards - you will be disturbed.'"
Kate has always tried to reassure her family about her on-screen antics and says her phrase "It's just acting dad" has become so popular in her household, her father has named his racehorse after it.
Click to continue reading Kate Mara Warns Family About On-Screen Nudity
© Gear Live Media, LLC. 2007 – User-posted content, unless source is quoted, is licensed under a Creative Commons Public Domain License. Gear Live graphics, logos, designs, page headers, button icons, videos, articles, blogs, forums, scripts and other service names are the trademarks of Gear Live Inc.