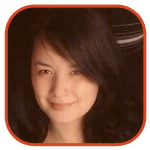 Posted by Veronica Santiago Categories: Late Night, Talk Shows, ABC, Cable, CBS, NBC, Daily Show, The, Announcements, News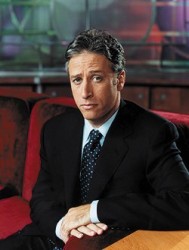 Comedy Central has just announced the January return of its two late-night talk show hosts. Jon Stewart and Stephen Colbert will ring in their new years on January 7th, five days after Kimmel, Leno and O'Brien have scheduled their starts. The Daily Show and The Colbert Report - like the ABC and NBC programs - will resume production sans writers. What this means for these 'news' shows and their largely scripted formats is unknown.
Stewart and Colbert, who are also members of the Writers Guild of America, released a joint statement about the decision:
''We would like to return to work with our writers. If we cannot, we would like to express our ambivalence, but without our writers we are unable to express something as nuanced as ambivalence.''
Meanwhile, we may get details later today about the plans for CBS' late-night programs. David Letterman's company, Worldwide Pants, will be meeting with members of the WGA today. If they can reach an interim agreement, both The Late Show With David Letterman and The Late Late Show with Craig Ferguson could also be hitting the airwaves - with scribes - come January 2nd.
No matter how you feel about the writers' situation, what do you think about The Daily Show and The Colbert Report returning? Could they possibly be as good as they were pre-strike—or do you think the quality will suffer? Will you simply be happy to see them back regardless of the content?
Read More
| Variety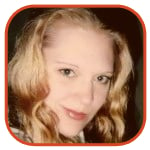 Posted by K.C. Morgan Categories: Late Night, Reality, Talk Shows, Cable, FX, MTV, Editorial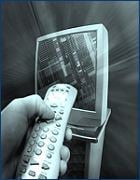 It's only been a full work week since Hollywood's writers went on strike, and already it seems the days of great late night talk programs are long gone. The last time the writer's guild went on strike, it lasted an agonizingly long 22 weeks. Without Colbert, Stewart, Letterman and Leno, how is American supposed to get its satirical, tongue-in-cheek twists on current events?
With a shortage of new scripts and a hiatus of many major shows, more Americans are now channel-surfing to find an entertainment fix. What they'll find is a mishmash of reality TV - those wonderfully unscripted programs that are always there in the event of a script shortage. Channels like Travel, Discovery, Animal Planet and the Food Network are largely unaffected by the strike, though how MTV (and channels like it) will continue with their staged reality programs is anyone's guess.
Instead of watching repeats on network TV, turn to these cable channels as the midnight hour approaches. Animal Planet, the Discovery Channel, E!, FX, The History Channel, and VH1 are among those still offering brand-new episodes. It's better than re-runs.
Read More
| MSNBC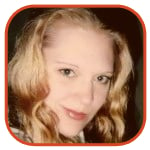 Posted by K.C. Morgan Categories: Late Night, Talk Shows, Cable, Daily Show, The, Gossip, News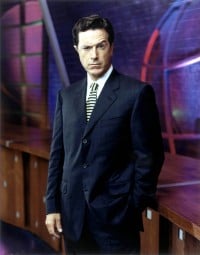 South Carolina's self-proclaimed favorite son, Stephen Colbert, made his presidential campaign journey to the only state in which he's competing and basked in the worship of sign-waving southern fans. The mayor of Columbia, SC gave Colbert a key to the city and announced the event on Sunday as 'Stephen Colbert Day'.
Colbert made his preliminary announcement to run for the presidency on Jon Stewart's The Daily Show, though the official announcement occurred a few minutes later on Colbert's title show. Colbert intends to run as a Democrat and a Republican in the state of South Carolina, which could potentially cause a problem for the only other presidential candidate from the state: Democrat John Edwards.
Read More
| LA Times


Posted by Wendy Michaels Categories: Comedy, Talk Shows, Cable, Daily Show, The, Renewals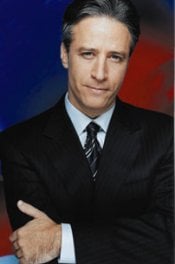 Yesterday, after I posted about the new Daily Show website, I went over and tried to find some of my favorite clips. Only, I couldn't get it to load. Seems other rabid fans were jamming up the works and so I was left broken hearted. I did check in later last night and was able to find a favorite Steve Carell clip, so life is good again. And life is great for Jon Stewart, who has extended his contract with Comedy Central. Under the extension, he will continue to host the show through 2010. Ahh. Let's all take a collective sigh of relief… although could you really expect him to go anywhere just yet? And Stewart is pleased as well, saying, "I love doing this show. I feel like I work with and for the best in the business. I look forward to using this extension to having great fun at President Colbert's expense." Stewart is, of course, riding high with both The Daily Show's and The Colbert Report's success, and will have a new show from his Busboy Productions Inc., called Important Things with Demetri Martin. The man is no slouch, that's for sure.
Read More
| Zap2it


Posted by Wendy Michaels Categories: Comedy, Talk Shows, Cable, Daily Show, The, Cable/Satellite, Internet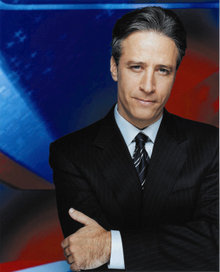 Daily Show fans, rejoice! Since fans couldn't get their fill of The Daily Show on YouTube, they can now visit a site dedicated to the show, called (aptly enough) DailyShow.com. And, while the site excludes the earliest years when Craig Kilborn played host, you can visit and see every tasty bit of the show during Jon Stewart's reign. The site just went live today, and I've already checked it out and, dare I say, I feel all warm and fuzzy inside. You've got to see it and relive the glory days of Colbert, Stewart and Carell. Good times, with more than 16,000 video clips to choose from the past nine years. Yep, I could probably spend a good chunk of my free time over there reminiscing about the good times. And for fans of "Craigers" (Kilborn, that is), it's expected that those clips may be up in 2008. I think Jon Stewart is the bomb, but it would be fun to see those old Kilborn episodes too. And, if you missed the previous night's episode, the home page will feature clips there so you can stay up to date on all your Daily Show news. A helpful timeline of clips, plus search tools and tags by celebrity or correspondent should make searching for your favorite clips a bit easier.
Read More
| Yahoo! News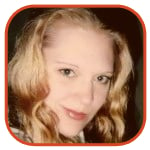 Posted by K.C. Morgan Categories: Comedy, Cable, Daily Show, The, Gossip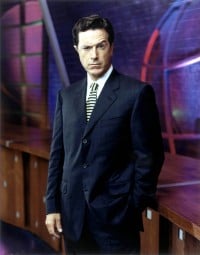 Daily Show fans got a surprise treat this week when Stephen Colbert rode in on a wagon pulled by Uncle Sam. This, on an episode already promising prestigious actress Meryl Streep. Colbert pulled out a bale of hay and kicked back to enjoy a brew he produced from within, accepting a huge round of applause from Comedy Central studio fans. It was Jon Stewart's show that launched Colbert's success, eventually leading to a spinoff and the birth of the Colbert Nation (the nickname given to Colbert fans). Colbert gave Stewart a note card containing questions he wanted asked, then surprised fans with his official announcement to officially consider whether – or not – he was going to run for the office of the President of the United States of America. Colbert added that he hoped to make the announcement of his decision on a more prestigious show. Fifteen minutes later, on The Colbert Report, he did.
Click to continue reading One Colbert Nation Under All?
Read More
| Yahoo! News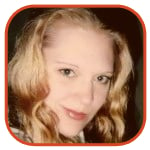 Posted by K.C. Morgan Categories: Comedy, Cable, Daily Show, The, Gossip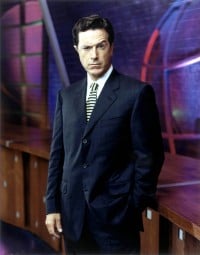 Stephen Colbert, Comedy Central host and leader of the Colbert Nation, threw down the gauntlet to Congressman Dennis Kucinich, who is currently on the presidential campaign trail with something close to twenty other Joes (and one Jane). Kucinich has accepted, and will appear on the October 15 show to take part in Colbert's pocket challenge. As part of the challenge, Kucinich will empty his pockets onstage before Colbert cameras. Will he get the famous "Colbert bump" for his appearance on the show?
Both The Colbert Report and The Daily Show have been getting big guests recently. Jon Stewart will interview several A-list celebs in his upcoming shows, right on the heels of a visit from Lynn Cheney, wife of Dick.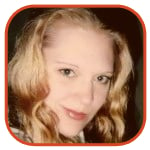 Posted by K.C. Morgan Categories: Comedy, Talk Shows, Cable, Gossip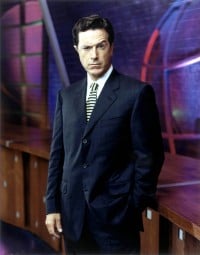 During an episode of Comedy Central's The Colbert Report, host Stephen Colbert made a joke that the Republican presidential candidates sounded like Klingons (you know, from Star Trek) while talking about honor. Now, Cenk Uygur of The Young Turks, an Air America morning show, says the joke was actually his – told on his Sept. 7 radio program. Uygur has already made a stink on YouTube, the Web site that is slowly taking over every single media story in the U.S. A Colbert spokeswoman offered no immediate comment, but said the issue is likely to be addressed on the show. As Jon Stewart might say, "eggggggcellent."
Read More
| Yahoo News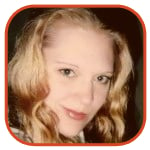 Posted by K.C. Morgan Categories: Award Shows, Prime Time, FOX, American Idol, Daily Show, The, Desperate Housewives, Family Guy, The Office, The Sopranos, Gossip, Ratings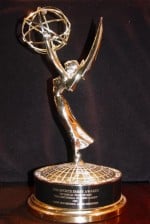 It was an evening of firsts at the 59th annual primetime Emmys. The first time the awards show was on FOX. The first time Ryan Seacrest (resident FOX golden boy) hosted. The first time green concerns were proudly touted. And the first time I didn't laugh at the Emmy host – not even once. FOX unabashedly promoted their own stars and shows all night long, though there were precious few wins for the network. Brian and Stewie from Family Guy provided some animated laughs, Lewis Black ranted and raved and performed a bit in the middle of the whole thing, and I found myself largely confused throughout the three hour-plus broadcast. Toward the end, Seacrest actually walked out on stage in a Henry VIII costume and told a gay joke – I couldn't make this up if I tried, this actually happened. TV's elite looked on in a mixture of horror and worry. Seacrest, unsurprisingly, acted and spoke exactly as he does while on American Idol. The strange, round stage provoked a lot of funny comments, and for a rare awards show change it was the acceptance speeches that became the saving grace of the FOX broadcast.
Click to continue reading The 59th Annual Primetime Emmys: In Review
Read More
| Hollywood Reporter

© Gear Live Media, LLC. 2007 – User-posted content, unless source is quoted, is licensed under a Creative Commons Public Domain License. Gear Live graphics, logos, designs, page headers, button icons, videos, articles, blogs, forums, scripts and other service names are the trademarks of Gear Live Inc.