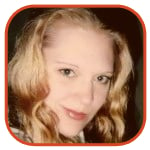 Posted by K.C. Morgan Categories: Music, Prime Time, Reality, FOX, American Idol, Gossip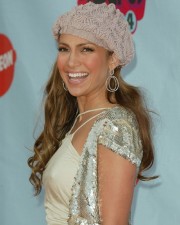 Gossip tells us that Jennifer Lopez will be accepting a position on the American Idol judging panel for $12 million per year. Rumor says that J-Lo tried to hold out for $15 million and a movie deal, but FOX said nothing doing and held firm on their offer.
Lopez doesn't have a lot of bargaining chips. Her last movie was not successful at the box office, and her longtime label dropped her soon after the flick bombed. We're hearing that J-Lo has definitely accepted the Idol gig, but wants to postpone the official announcement until her new single can be released in mid-September.
Stay up to date on this story and all the others - read all our American Idol 10 posts.
Read More
| Deadline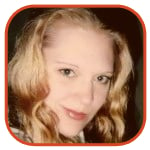 Posted by K.C. Morgan Categories: Music, Prime Time, Reality, FOX, Gossip, Rumors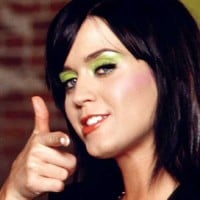 According to MTV, Katy Perry has been approached to become a judge on the US version of The X Factor, the show for which Simon Cowell left American Idol. Reports say that Perry has been offered $340,000 a week to do the gig.
A source says that Simon Cowell has very specific ideas about who he wants on the panel: "At least one massive American star, someone who is known globally, plus one Brit and at least one authoritative male."
Rumor has it that Nicole Scherzinger and Cheryl Cole are also on the short list of possible X Factor judges.
Read More
| MTV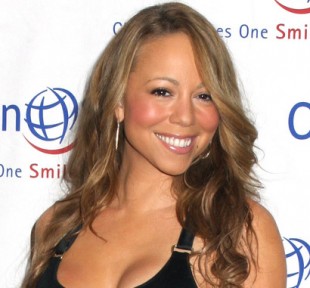 The tenth season American Idol judging panel is still up for grabs, according to sources who are in the know. Though early rumors suggested that Jennifer Lopez would be joining new judge Steven Tyler on the reality series, new gossip suggests that FOX is still looking elsewhere for their new female panelist. According to one source, Mariah Carey would love to join the series.
Carey's husband Nick Cannon has also previously stated that his wife would "love" to be on the show.
Reps for FOX and for Carey have not commented on the possibility, but everyone involved with the Idol camp has remained mum on all pending judging deals. Though rumors suggest that Steven Tyler is definitely locked into the gig, fans aren't likely to hear any official Idol judging news until the entire panel has been filled.
Stay up-to-date on all the latest panel rumors and gossip - read all our American Idol 10 posts.
Read More
| E! Online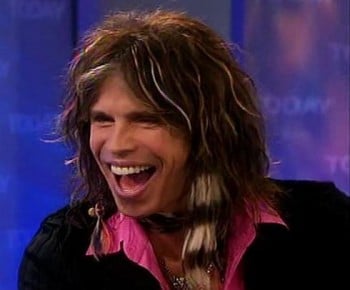 FOX is still parroting the "no comment" line, but insiders say Steven Tyler has already signed his name on the American Idol contract. According to one source, Tyler inked the deal last week. It'll be fun to see whether he ties scarves around his desk mic, too. Now, the big question: who will join the Aerosmith front man at the judging table?
Rumor has it that Jennifer Lopez, who was named early as a possible new face on the panel, is asking for a $20 million salary on top of her own styling team and a large dressing room area (which is being referred to as a "compound"). Even despite all this, sources say that J-Lo still isn't out of the running…though she's not the only celeb FOX is currently speaking to about the American Idol gig.
(Make sure to check out our other American Idol 10 posts.)
Read More
| E! Online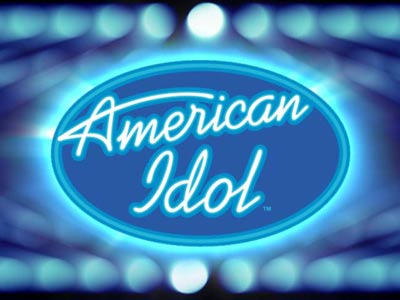 An anonymous source reportedly close to the American Idol judge hunt has come forward - secretly - to denounce rumors that the deal with Jennifer Lopez has fallen through. Entertainment Weekly broke the story over the weekend. The source is quoted as saying that all celebs up for consideration have been "really gracious," and that no "unreasonable" demands have been made during the negotiations.
"Don't believe everything you read," said the source. Jennifer Lopez was named, along with Steven Tyler, was a potential newcomer to the reality series, but reps from FOX have offered no comments on the news. Early last week, many media outlets reported that J-Lo was no longer up for consideration for the job.
Read More
| Entertainment Weekly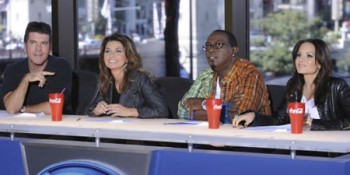 TMZ's mysterious sources are hinting that Jennifer Lopez may not be totally out of the American Idol picture—but execs have a backup plan, just in case.
According to one unnamed source, pop/country singer Shania Twain is also on the short list of potential Idol judges in Season 10.
Twain previously appeared on Idol in Season 9 twice, both as a guest judge and mentor to the contestants.
Read More
| TMZ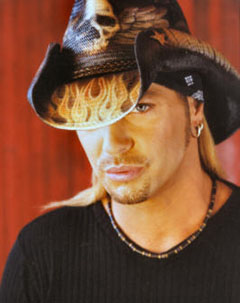 "I don't know if it's true, but I could possibly be a judge on American Idol." It's a hell of a good way to start a conversation - but could also be a bad case of wishful thinking. In a new interview, Bret Michaels makes a pretty clear plea to take Simon Cowell's spot on Idol's sinking reality ship. Will he get it? Let's take a look at his pitch…
According to reports, Simon Cowell casually suggested Michaels as a replacement judge on the series…though it seems Bret is the one who's taking that suggestion most seriously. "I was honored that Simon said that," Michaels told People, "and, I would be honored to do it."
Sure. The gig doesn't pay too poorly, either.
Michaels explained some of his qualifications: "For a lot of these young musicians, I'd be able to give them incredibly awesome and very, very real advice."
Bret Michaels is no stranger to reality TV. His own show, Rock of Love, has delighted fans on VH1 for three seasons, he judged on the ill-fated Nashville Star and he recently won Celebrity Apprentice.
Read More
| People Magazine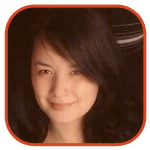 Posted by Veronica Santiago Categories: Prime Time, Reality, FOX, So You Think You Can Dance, Gossip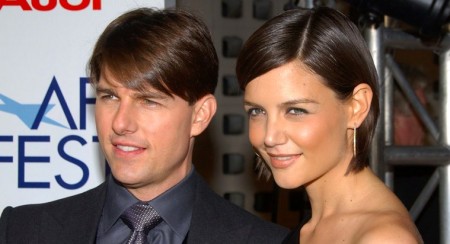 If you're still questioning Katie Holmes' performance on So You Think You Can Dance, this tidbit may keep that jaw dropped. During a recent interview with E!, the actress said she agreed with choreographer/judge Mary Murphy: Tom Cruise would make the perfect SYTYCD guest judge.
Murphy said back in October: "I happen to love Tom, and Tom loves dancing, so it would be great." (But does that exactly qualify him to be a judge?) Holmes then seconded that opinion this weekend at a Dizzy Feet Foundation event. "He would be great. He really would," Holmes claimed. (See what you started, Ellen?)
So if Cruise were to someday visit the program, does that mean we would get another dance number from Katie as well? "I don't know. I don't know, but it was a great time," Holmes stated.
Read More
| E! Online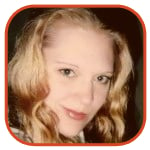 Posted by K.C. Morgan Categories: Animation, Comedy, Prime Time, FOX, Family Guy, Gossip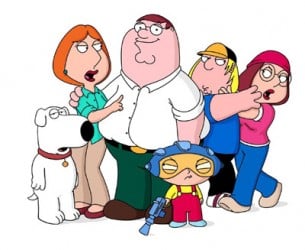 FOX's animated Family Guy is not guilty of copyright infringement, per court ruling, for a song parody featured in one of the episodes.
The episode offered up a new version of Disney's "When You Wish Upon a Star," which subsequently launched a lawsuit from the major corporation in 2007. The ditty originally appeared in the 1940 flick Pinocchio. The Family Guy version, "I Need a Jew," was perhaps a little less family-friendly…but it wasn't illegal.
Despite the content of the song - "anti-Semitic lyrics" - a U.S. District Judge ruled that the lyrics of the song and tone of the piece was "strikingly different" from the original version. Since winning the Academy Award for Best Original Song after its film debut, "When You Wish Upon a Star" has been recorded by more than one hundred subsequent recording artists and orchestras.
Read More
| MSNBC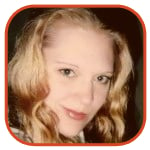 Posted by K.C. Morgan Categories: Music, Prime Time, Reality, FOX, American Idol, Gossip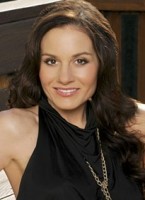 Though American Idol newcomer Kara DioGuardi has a whole lot of new reality TV responsibilities, she's still a songwriter at heart. The judge recently made a public appeal to one former Idol who obviously caught her ear.
During a Thursday conference, the judge issued a plea to rocker Chris Daughtry. "Please call me," she asked, saying she'd like to co-write a song with him. DioGuardi has worked with other ex-Idols in the past, but she's never had the chance to rock with Grammy-nominated Daughtry.
Click to continue reading Kara DioGuardi Wants to Meet a Former Idol
Read More
| Yahoo News

© Gear Live Media, LLC. 2007 – User-posted content, unless source is quoted, is licensed under a Creative Commons Public Domain License. Gear Live graphics, logos, designs, page headers, button icons, videos, articles, blogs, forums, scripts and other service names are the trademarks of Gear Live Inc.