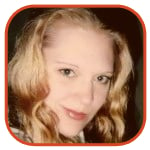 Posted by K.C. Morgan Categories: Music, Prime Time, Reality, FOX, American Idol, Gossip, Rumors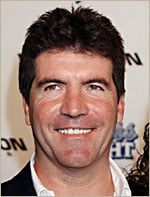 Still hard at work promoting the new season of American Idol, judge Simon Cowell hosted a conference call to let loose a series of comments on the upcoming changes for the popular reality program.
"I have no idea whether this is going to work or not," Cowell admitted, when asked about the addition of Kara DioGuardi to the judges' table. "The thing I do support is at least trying new things. Sometimes it works, and sometimes it doesn't."
Highly critical judge Simon Cowell is even looking forward to bringing back the wild card round - an idea I hotly oppose. "I think it's a good idea," the judge waxed optimistic. "I wasn't crazy about the process we went through the last couple years, where we were given a group of contestants that you were bored with by show five."
And though no episodes of Idol have aired, Cowell does have the inside track. While we have yet to see any auditions, the judges have already been through Hollywood Week. He called the finalists "an interesting bunch."
The judge also agreed with the decision to pass on Idol Gives Back this season. "I don't think it feels right to tell people who are having trouble with their mortgage that they need to be giving money."
(You can find all the American Idol 8 posts here.)
Read More
| LA Times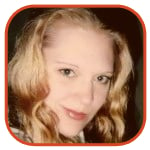 Posted by K.C. Morgan Categories: Music, Prime Time, Reality, FOX, American Idol, Gossip, Ratings, Rumors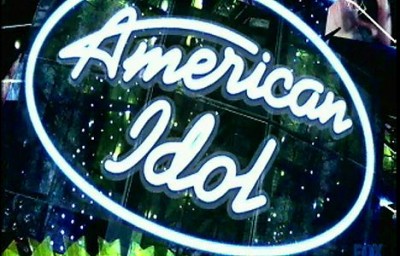 Every year, someone at FOX gets the idea to slightly (or hell, strongly) tweak the country's most popular show. One year it's a difference at Hollywood Week, an emphasis on back story or even the addition of musical instruments. This year, American Idol will be truly fundamentally different for the first time. What can fans expect from the new season?
In addition to a new judge at the table (a shocking casting decision which will dramatically change the chemistry of the show), FOX promises this year's contestants will be even more "emotional." If you didn't get enough tears out of Brooke White last year, this news is sure to please.
Click to continue reading American Idol's New Spin: Go For the Tears!
Read More
| MSNBC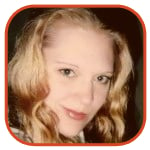 Posted by K.C. Morgan Categories: Music, Prime Time, Reality, FOX, American Idol, Gossip, Rumors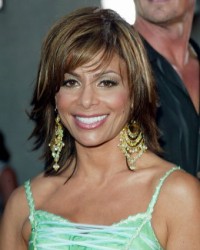 When word spread that the minds behind TV's most popular show were adding a new female judge, the rumors quickly started that the "old" female judge is on the way out as a result. Thanks to some recent comments and movements made by Paula Abdul, gossip that she could be leaving American Idol are flying again. Only this time, they may have some basis in the truth.
OK! Magazine reports that Paula Abdul is going to "transition" out of Idol, and one source is quoted as saying the singer has a "new, secret venture" in the works. It can only be assumed this venture is not Paula Abdul's RAH Cheerleading Bowl, which everyone already knows about. This cheer competition will air on MTV on Jan. 1.
Abdul, 45, had "no comment" on the rumors reported by OK!. It could be that a four-person panel is just too crowded for Paula, who has long lorded as the only female in the permanent cast. Kara DioGuardi will join the judges at the Idol table for the first time this year.
Last year, it was reported that American Idol was not-so-quietly polling viewers, asking them questions on every cast member and facet of the show. Could it be that Paula's results weren't so great? The show will premiere on January 13, though there's no word on which members of the judging panel will be viewable in the first few (casting) episodes.
Read More
| MSNBC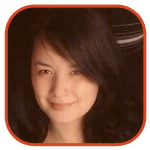 Posted by Veronica Santiago Categories: Music, Prime Time, Reality, FOX, American Idol, Features, Gossip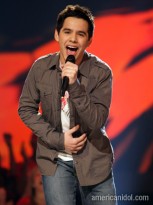 Up until now, Simon Cowell has been very cautious about airing any Idol predictions, probably in fear of a potential backlash. But Cowell didn't hold back on today's edition of Extra. I'm guessing Terri Seymour's association with the show probably had something to do with him being extra chatty. (Terri being his girlfriend, of course.)
According to the American Idol judge, David Archuleta will ultimately be crowned this season's winner. Simon cited the 17-year-old's likability and looks (coupled with his ability) as the reasons for his choice.
While I believe David's "Aw-shucks" attitude will soon tire with me (if it hasn't already), I have to admit tonight's rendition of John Lennon's Imagine was undeniably gorgeous. (If you missed the show, you can see him take the stage after the jump.) Sadly, based on Tuesday's generally crappy performances, Archuleta really wouldn't have to do much to take it all.
Click to continue reading Simon Cowell Makes His American Idol Selection
Read More
| TV Guide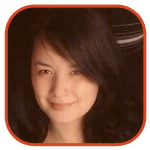 Posted by Veronica Santiago Categories: Prime Time, Reality, ABC, Dancing With The Stars, Announcements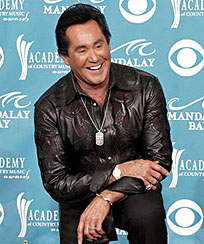 The official list will be released in just a few days, but Entertainment Weekly is already reporting a contestant's name for next season's Dancing With the Stars. Vegas crooner Wayne Newton will be stepping out on the dance floor to win the hearts of ladies old enough to know who he is. (For those of you who need some help, he sang that 'Danke Schoen' song featured in Ferris Bueller's Day Off).
Look for Apolo Ohno and Judge Carrie Ann Inaba to announce the entire list on August 29's Good Morning America.
Read More
| Entertainment Weekly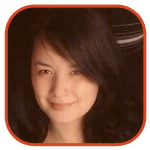 Posted by Veronica Santiago Categories: Reality, Bravo, Cable, FOX, American Idol, Editorial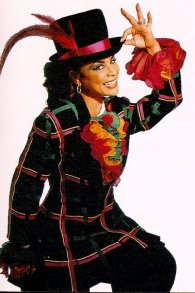 Let me first say that while it is not a quality show by any means, Hey Paula has given me exactly what I was hoping for: a train wreck that I can count on.
And while I curse Paula Abdul weekly for being ditzy, overly emotional and sometimes rude (especially to her assistants)...I applaud her for opening up and showing us her true character. Though I'm sure the actual results are much different from what I'm assuming she intended.
Click to continue reading Hey Paula! Have I Got A Few Things To Say To You…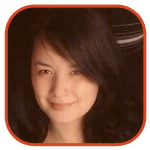 Posted by Veronica Santiago Categories: Gossip, News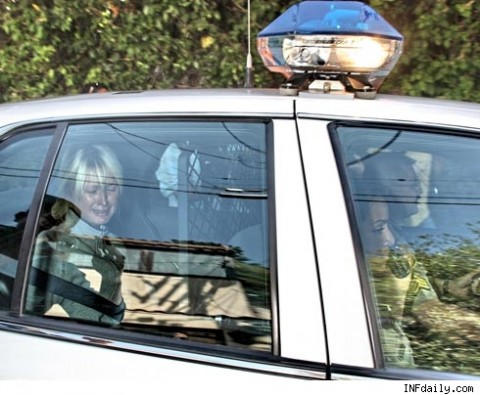 For the record: I really do hate doing stories on Paris Hilton...but having initially reported on her early release, I feel obligated to report on the ever-changing updates. That, and I thoroughly enjoyed seeing the pictures of her crying today.
With only a comfortable 24 hours at home, Paris Hilton was sent screaming from court this morning as she was ordered back into jail. Angered that Hilton had been transferred out of the facility, Judge Michael Sauer demanded that she reappear in court today. Unlike her original trip to jail, Paris' ride to the courthouse consisted of a comfy backseat in a police vehicle.
It is still not known what medical problems prompted her early release, but Sauer ordered that Paris serve out the rest of her 45-day sentence in lock-up. More news likely to come…
Read More
| People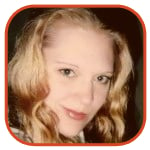 Posted by K.C. Morgan Categories: Music, Prime Time, Reality, FOX, American Idol, Talent, Gossip, News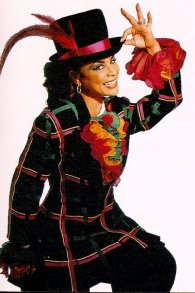 American Idol's dewy-eyed judge, morale coach, and former songstress can add at least one more credential to her resume: accident survivor. Paula Abdul discovered just how dangerous house pets can be this week, even when enjoying a relaxing day at home. Abdul was walking around her pad and trying to avoid stepping on Tulip, her pet Chihuahua, when she fell (apparently, on her face). The most inane Idol judge of them all suffered a broken nose from the incident, but reports say she is recovering nicely. The nose shouldn't be enough to keep Paula away from her sideline position by the Idol stage this week, however. Paula, along with Simon and Randy, will judge the final performances by the two remaining American Idol competitors, then watch as only one is crowned the sixth American Idol of the land. Everything should be fine as long as there are no tiny dogs in sight…or, underfoot.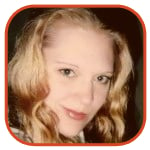 Posted by K.C. Morgan Categories: Music, Prime Time, Reality, FOX, American Idol, Editorial, Features, Gossip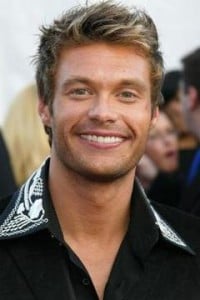 The banter between American Idol's host and the show's harshest judge has been a mainstay of the reality series – but for some fans, the cracks made between Ryan Seacrest and Simon Cowell might be a little too much. From cutting each other off to making innuendos about the other's sexuality, the two of them always seem right at the edge of jumping down each other's throats. Some fans find it confusing – do they like each other or not? – while others just find it obnoxious – why can't they give it a rest? What is the deal with Seacrest and Cowell? Are they the bitter rivals that they seem…or is it all smoke and mirrors, affectations for our viewing pleasure?
Click to continue reading What's the Deal with Seacrest and Cowell?
Read More
| MSNBC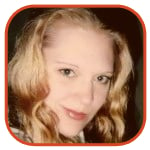 Posted by K.C. Morgan Categories: Reality, Bravo, Cable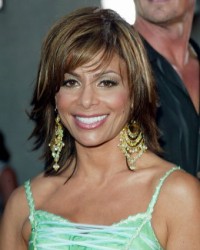 Insipid, sweet, tearful – these are only some of the adjectives one might use to describe American Idol judge Paula Abdul. But Bravo hopes to add a few more words to the list by depicting Paula in a new reality show. No, she won't be judging singing – or, thankfully, anything else. In Bravo's new Hey Paula, Ms. Abdul will simply live her life as cameras follow her around. Remember Anna Nicole Smith's offbeat, wacky little ways during the days of The Anna Nicole Show? Early opinion is that Paula will make Anna look like a straight-laced citizen by comparison. In one early episode, Paula will be shown visiting jewel shops in preparation for the Grammys. The jeweler will freak out while Paula allows her two doggies to treat diamonds like chew toys – and she'll laugh and laugh, like she's listening to fellow Idol judge Simon Cowell. Bravo will debut several more shows in their ongoing quest to find a winner, including a posh estate-flipping show, millionaire matchmaking, a high-end reality travel agency, and a behind-the-scenes glimpse of a luxury Palm Springs hotel. That really is Bravo's upcoming line-up…I couldn't make this up if I tried.
Read More
| TV Guide

© Gear Live Media, LLC. 2007 – User-posted content, unless source is quoted, is licensed under a Creative Commons Public Domain License. Gear Live graphics, logos, designs, page headers, button icons, videos, articles, blogs, forums, scripts and other service names are the trademarks of Gear Live Inc.