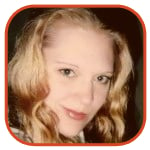 Posted by K.C. Morgan Categories: Gossip, Rumors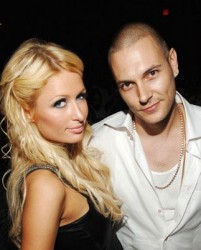 The mind boggles and the head spins when it comes to Kevin Federline. It seemed amazing the would-be rapper and former backup dancer would snag one of the hottest hotties in the recording industry, Britney Spears, but the fact that another hot celeb would consider dating him is enough to send the planets out of alignment.
According to the latest reports, K-Fed was recently spotted in Las Vegas with none other than hotel heiress Paris Hilton. The pair were recently seen at LAX, a popular club, talking and laughing. Some reports say Paris even planted a kiss on K-Fed's cheek…how sweet. One source claims Federline even went to Hilton's hotel room later in the evening, and that they were seen together again on Sunday.
Read More
| MSNBC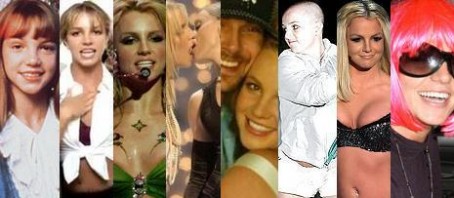 Forget about Paris Hilton and Lindsay Lohan. The year 2007 belonged to Britney Spears. And not in a, "Hey, Britney Spears is the sexiest women alive and sold a lot of records" kind of way. No, it's more like, "Hey, Britney Spears split from her back-up dancer husband, had her disgusting hoo-ha and c-section scar plastered all over the internet, shaved all her hair off, lost custody of her children and had a comeback performance/album that bombed." Yeah, she's had that kind of year. And frankly, I'm pretty freakin' tired of seeing her face every time I turn on the TV or go online and having to listen to every step of the "Britney custody saga" reported as legitimate news.
This woman is a disaster. Let's make that point very clear from the outset. She is clearly a very unstable woman in need of some very serious help, and she's not getting it. And now that it's being reported that yet another member of the Spears clan has her tin-roof rusted, I think we need to take a step back and take a look at the big picture. Who is really to blame for the downfall of one of the biggest names and faces in, not only music, but pop culture as a whole? Who is responsible for the destruction of Britney Spears?
Click to continue reading The Rise And Fall Of Britney Spears: Who's To Blame?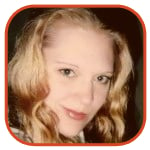 Posted by K.C. Morgan Categories: Gossip, Rumors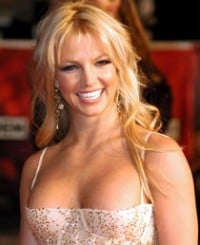 Though Carole Lieberman of UCLA won't be the first to speculate on the sanity of Miss Spears, her "mental illness report card" is still being given attention by US Weekly and other media outlets. Frankly, I say she's anything but insane, and instead savvy to the way the press works. Citing mood swings, an inability to cope with daily life, displays of uncaring feelings, poor sleeping and dietary patterns and excess anxiety, the report says that Spears may in fact have psychological troubles. That would make most of America completely insane.
In other Britney Spears news, the lawyer working for ex-hubby Kevin Federline has issued a subpoena to TMZ. Let me rephrase that. An online gossip site is going to be the source of K-Fed's next legal maneuver. I'm trying to find some way to make this seem less silly…it just isn't possible. The story on TMZ showed Brit, kids in tow, running a red light in her vehicle while doing something, possibly texting, on her mobile phone. Though K-Fed's lawyer requested that Britney be prohibited from driving with the kids in the car, she is well within her legal right to do so. At least, right now she is.
If evidence from TMZ starts getting allowed in court, I suppose it's possible Britney could end up going insane.
Read More
| MSNBC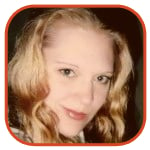 Posted by K.C. Morgan Categories: Gossip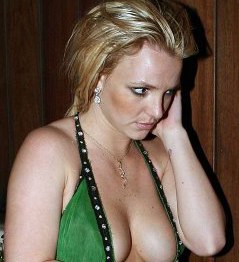 Monday saw the return of Britney's babies to their mother…for a visit. Spears got to see her two sons, Sean Preston and Jayden James, for the first time since custody was awarded to ex Kevin Federline. Per court order, a nanny stayed with Spears during the visit. Britney is allowed to have monitored visits with her children every other day, so long as she complies with court orders (such as biweekly drug testing). The week also marked Britney's first visit with her own mom since June. If Spears continues to follow all court directives, the monitored visitation schedule may be relaxed.
Read More
| E! Online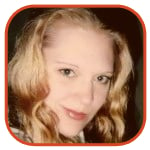 Posted by K.C. Morgan Categories: Music, Talent, Gossip, Rumors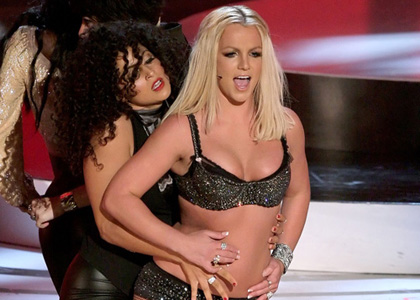 Dr. Drew Pinsky of Loveline fame expressed concern for Britney Spears. No big surprise – a lot of people seem concerned about Spears (and whether she'll force us to sit through another live performance). But in Dr. Drew's case, his worry is genuine and heartfelt. Picture a woman who suffers a terrible divorce, highly stressful career, possible postpartum depression, and tons of flak from the media. You're looking at Britney Spears. Now, Brit's babies (Sean Preston and Jayden James) have been taken away from her in a court custody ruling which Kevin Federline won. Dr. Drew believes Brit could become suicidal as a result of the ruling, which comes on top of her other troubles, a thought that doesn't seem so far-fetched in the wake of Brit's recent behavior.
Read More
| E! Online


Posted by Wendy Michaels Categories: Gossip, Internet, Rumors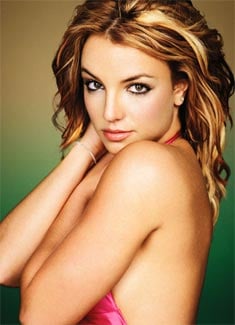 While details are still developing, People magazine (and loads of other news sites and blogs) are reporting that Britney Spears is temporarily losing custody of her two children, Sean Preston and Jayden James. Kevin Federline will have custody of the children, beginning Wednesday, "until further notice of the court," according to the judge at today's hearing. The specifics have not been made public, but the odds of Brit having custody have become increasingly stacked against her after recent events, including charges against her for a hit-and-run accident, driving without a valid license, and of course… interviews from her former bodyguard that claim the poptart endangered her kids and used drugs. You also may recall that Britney is supposed to have random drug testing twice a week. No word yet on whether this recent custody decision is the result of any testing. There will be another hearing on Wednesday.
Read More
| People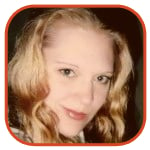 Posted by K.C. Morgan Categories: Music, Talent, Gossip, News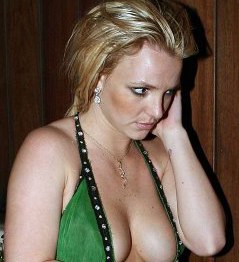 Had enough Britney Spears news yet? The pop princess turned tabloid tragedy has a whole new set of troubles. Last week, prosecutors charged Spears with a misdemeanor count of hit and run and driving without a valid license. Britney Spears allegedly hit a car in a parking lot last month. If Spears is convicted of the crime, she could spend six months in jail and be forced to pay a $1,000 fine for both charges. Spears attorneys have not yet commented on the new charges. Paparazzi spotted Spears driving her vehicle in a parking lot August 6, and filmed the singer as she hit another car, inspected her own, and left the scene. This new wrinkle comes in the wake of a court order for Spears to undergo random drug and alcohol testing twice a week, an order springing from her custody battle with former hubby Kevin Federline. Britney will also meet eight hours each week with a parenting coach, who will watch Spears and judge her mothering skills.
Read More
| Yahoo News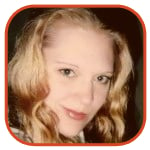 Posted by K.C. Morgan Categories: Music, Talent, Gossip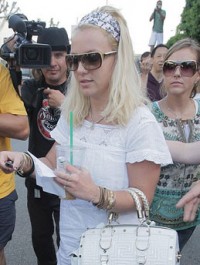 As if the well-publicized divorce and custody battle between Britney Spears and Kevin Federline wasn't already enough of a carnival show, Monday saw new surprises in the former famous couple's lives. Tony Barretto, a former Spears bodyguard, was revealed as the "secret witness" that's been hinted at by attorney Gloria Allred.
The bodyguard was there to allegedly testify to "drug use, nudity and safety issues" on the part of Britney Spears, actions the bodyguard said took place in front of her two children. Barretto, who is a father himself, lived at the Spears home full-time from March to May, and was terminated because – according to Allred – he did not hear Spears when she asked him to pick up her hat. Britney's lawyer is going to step away from her case after apparently butting heads with Spears over legal strategy. Spears has also been ditched by her manager after only one month, saying that "current circumstances have prevented us from properly doing our job." Bad press doesn't help, either. Britney's album, meanwhile, is still set for its November release date. In other Britney news, a tabloid has reported that Spears was booted out of the Chateau Marmont hotel allegedly for shoveling gourmet food into her face. The report says other guests demanded the once-pop star be asked to leave. This report is unconfirmed by other media sources.
Read More
| E! Online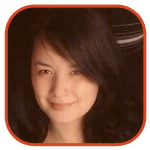 Posted by Veronica Santiago Categories: Gossip, Rumors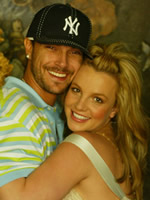 The ongoing custody drama between Britney Spears and Kevin Federline just got slightly more interesting. A former bodyguard of Spears, Tony Barretto, reported to court today. He was prepared to testify on the questionable things he saw behind closed doors.
Although he was never called to the stand, Baretto, 28, submitted his detailed accounts into evidence. The former employee—who could bear a grudge against Spears for being abruptly fired—claims he witnessed acts of 'nudity, drug use and safety issues involving the children'. Unfortunately these accusations are extremely vague (and something we could have all guessed already). Let's hope the juicy details are leaked soon!
Unfortunately, that wasn't the only bad news for Brit today. Her lawyer, Laura Wasser, has elected to drop her client and pass her over to a new set of hands. Apparently big bucks aren't worth the headache.
Read More
| People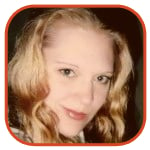 Posted by K.C. Morgan Categories: Music, Talent, Gossip, Rumors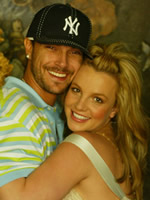 Britney Spears at the VMAs has received a lot of media attention, but the former pop superstar has bigger fish to fry than poor media exposure. Wednesday, Spears sat down with Kevin Federline in the office of her attorney, Laura Wasser, to work out the details of their well-publicized custody battle. Each arrived to the meeting separately, which fell on the same day as their son Jayden's first birthday. Since July, K-Fed has been trying to get primary legal custody of Jayden and Sean Preston, as well as more money per month from Spears. Federline's attorney has already filed paperwork requesting $50,000 from Spears to cover his legal expenses, as well as an increase in monthly support payments of $20,000. If he's spending more than twenty large on living every month, his rent is too *&%$ high. A lot of people live on $20,000 a year. A Friday hearing will determine whether or not certain documents relating to the divorce will be made public, something neither Brit nor K-Fed really wants.
Read More
| E! Online

© Gear Live Media, LLC. 2007 – User-posted content, unless source is quoted, is licensed under a Creative Commons Public Domain License. Gear Live graphics, logos, designs, page headers, button icons, videos, articles, blogs, forums, scripts and other service names are the trademarks of Gear Live Inc.