David Letterman definitely knew something was off. But despite what his writer previously reported, he did not know what Joaquin Phoenix was up to last year.
That's why I'm Still Here actor – who reunited with Letterman Wednesday for the first time since February 2009 – felt it necessary to make amends for his little stunt.
"I think that you've interviewed many, many people and I assumed that you would know the difference between a character and a real person, so… But I apologize. I didn't.. I hope I didn't offend you in any way," the two-time Oscar nominee said.
"Oh, no – oh, no, no, no, I was not offended," Letterman replied. "I'm telling you, it was so much fun. It was batting practice, you know what I mean? Every one of them was a dinger."
"Well, we'd hoped to come on a talk show and I was looking for a beat down, and I got one ... I want to thank you for that," Phoenix laughed.
Click to continue reading VIDEO: Joaquin Phoenix Cleans Up for Letterman
Read More
| Late Show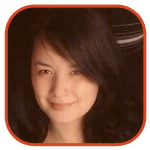 Posted by Veronica Santiago Categories: Comedy, Late Night, Talk Shows, CBS, Gossip, Rumors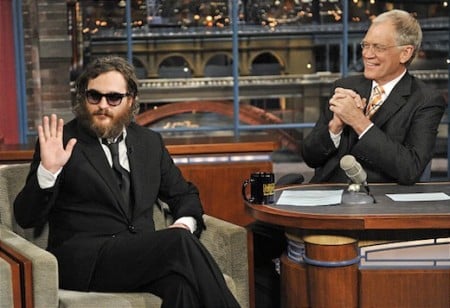 For a lot of people, Casey Affleck finally admitting that Joaquin Phoenix had been playing a joke was just as surprising as a Lindsay Lohan relapse. But would you be shocked to know that David Letterman was supposedly in on it?
Although Affleck, the director of the "documentary" I'm Still There, recently claimed Letterman was unaware of Phoenix's "terrific performance," a Late Show writer tells an entirely different story.
Click to continue reading Late Show Writer: Letterman Participated in Joaquin Phoenix Hoax
Read More
| Hollywood Reporter

A lot can change in a person's life in just 19 months—as David Letterman (and his wife) would know. But how has the past year and a half treated Joaquin Phoenix?
Well, we may get an answer to that question when the Oscar nominee returns to the Late Show next week. That's when Phoenix—who made a memorably awkward appearance on that program in Feb. 2009—is scheduled to promote his film I'm Still Here.
If Joaquin still isn't the mood to speak, maybe Dave could at least get Phoenix to do a rap? You better set your TiVos for September 22 just in case.
Read More
| TV Guide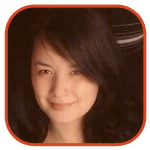 Posted by Veronica Santiago Categories: Comedy, Late Night, Prime Time, Reality, Cable, CBS, NBC, Ratings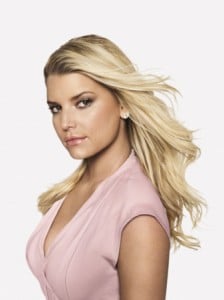 -How apropos. Jessica Simpson's The Price of Beauty will need to undergo alterations before returning. A new season will likely focus more on makeovers and less on travel.
-Will Celebrity Rehab net a former tennis star? The reality series is reportedly interested in nabbing Jennifer Capriati, who was hospitalized for an accidental drug overdose last month.
-The summer has not been kind to Jay Leno or David Letterman. The Tonight Show recently had its smallest audience since 1992. The Late Show had its lowest since 1993.
-Speaking of late night, TLC is about to introduce a new program titled Strange Sex. The six-part series profiling "mysterious conditions, unusual fetishes and the kinky science behind sexual attraction" debuts July 18.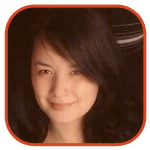 Posted by Veronica Santiago Categories: Comedy, Late Night, CBS, Video
"If this thing had happened three months ago, I'd have material for a year."
Last night, David Letterman got his first chance to address a subject other funnymen have been tackling for some time now: the Tiger Woods scandal. Because the Late Show had been in repeats for the past week, Letterman had additional time to craft his first round of jokes—time that was probably needed.
"I wish he would stop caling me for advice," David said referencing his own public scandal. "I have never seen such a media firestorm… There's nothing this big since my gay kiss with Adam Lambert," he added.
The late night host related to the golfer's situation so strongly, he even accepted some responsibility for it. You can watch his "Top Ten Ways Tiger Woods Can Improve His Image" after the jump.
Click to continue reading VIDEO: David Letterman Cracks Tiger Woods Jokes
Read More
| MSNBC

Although he had already appeared on five different talk shows over the weekend, President Obama disclosed new information during his first Late Show visit as a sitting POTUS.
"First of all, I think it's important to realize that I was actually black before the election," the President clarified to America last night. The humorous comment - a response to the supposed presence of racism in the health care debate - was followed by shock. "Really!... How long have you been a black man?" David Letterman joked.
And while it was clear Obama had an agenda behind his appearance (he said he wanted to see the heart-shaped potato an audience member brought), the host presented his own "Top Ten Reasons President Obama Agreed To Appear On The Late Show." You can read those after the jump.
Click to continue reading VIDEO: President Obama Visits David Letterman
Read More
| Late Show with David Letterman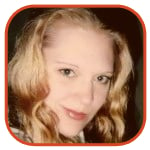 Posted by K.C. Morgan Categories: Late Night, Prime Time, CBS, Gossip, Video
Britney Spears delivered a funny Top 10 - and lots of eye candy - on Tuesday night's Late Show with David Letterman. The pop princess is still touring for her album Circus, so the performance wasn't delivered in person. Since Spears was clad in a tiny little bikini, it's doubtful the viewers cared that she didn't appear on the Letterman set.
Read More
| YouTube


Posted by Wendy Michaels Categories: Daytime, Late Night, Talk Shows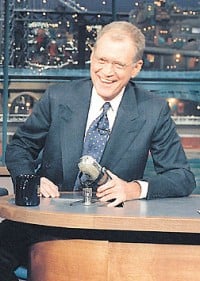 Aww, it's cute that David Letterman and Oprah Winfrey have reconciled. I mean, that whole "Oprah—Uma" thing that Letterman did oh so many Oscars ago is certainly water under the bridge by now? Winfrey finally made her peace and appeared on Late Show in 2005. Sure, she wanted to plug her musical The Color Purple, but it was a stellar reunion nonetheless. Now it's Dave's turn to repay the favor—he'll appear on an upcoming installment of Oprah's talk show, which will tape the week of September 10th. This is big for a couple of reasons—first, Letterman rarely appears on anyone's show; second, it's Oprah. You can't get much bigger than that. I've been a fan of Letterman since I was a kid who could barely keep my eyes open for his show. Come to think of it, I can barely keep my eyes open as an adult for late night television anymore. Have I come full circle? Oprah will be taping in New York City at Madison Square Garden, with her focus on the sixth anniversary of 9/11. Rest assured, her chat with Letterman is not expected to be a serious interview… so you can expect plenty of goofiness from Dave (and maybe a bit from Oprah too). This kicks off Oprah's 22nd season of the show. Oprah and Dave last appeared on a Super Bowl commercial together.
Read More
| E! Online


Posted by Wendy Michaels Categories: Late Night, Talk Shows, CBS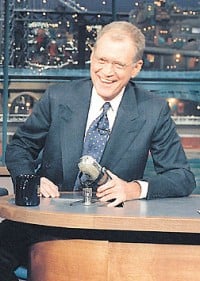 Today's Late Show with David Letterman will have something different—an absent host. Letterman came into work for a taping of the show earlier today, but had to leave because of a stomach bug. What to do when your host is sick? In this case, the show looked no further than one of the guests—Adam Sandler. That's showbiz, folks. The show must go on, even if your fearless leader is throwing up elsewhere. Luckily, he had already taped Wednesday's show and is being pre-empted on Thursday and Friday for NCAA basketball. Question is, does Sandler deliver in a pinch? I know I'll be tuning in to find out. OK, you caught me—I go to bed before Letterman comes on, so I'll DVR it for another day.
Read More
| AOL News


Posted by Wendy Michaels Categories: Late Night, Talk Shows, CBS, NBC, Renewals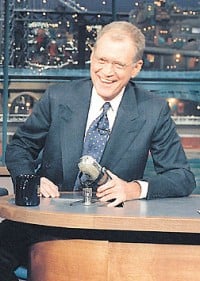 David Letterman has reached an agreement with ABC that will keep the late-night host around for four more years. His contract extension keeps Dave on the Late Show through the 2009-2010 season. Interestingly enough, this is one year past the plan for Leno to step down from the Tonight Show and pass the torch to Conan O'Brien. According to Nielsen Media Research, Leno continues to be the ratings winner, averaging 5.71 million viewers nightly, versus 4.16 million per night for Letterman. The rivalry has been ongoing since Leno took over Johnny Carson's post on the Tonight Show—and it looks like the competition will now continue against O'Brien. CBS Entertainment and Letterman spokespeople had no comment about the negotiations since the deal is not official yet. Even after all these years, I still prefer Letterman to Leno—Leno is more corny than anything, but Letterman's goofy persona wins me over. Goofy beats corny in my book any day, but what to do when Letterman and O'Brien go head to head? Two goofs—don't make me choose!
Read More
| Yahoo! News

© Gear Live Media, LLC. 2007 – User-posted content, unless source is quoted, is licensed under a Creative Commons Public Domain License. Gear Live graphics, logos, designs, page headers, button icons, videos, articles, blogs, forums, scripts and other service names are the trademarks of Gear Live Inc.