Whether or not you care for the game, there's one good thing that comes out of football season. No - not the Super Bowl commercials: the bets.
During his appearance last night on Letterman, Oscar nominee Matt Damon - who is a huge New England Patriots fan - explained why he was sporting a New Orleans Saints jersey for his visit. (And we thought Anthony Mackie had it bad in The Hurt Locker.)
To cap off the hilarious chat, the Invictus star gave us something even better than his South African accent—the Matthew McConaughey!
Read More
| E! Online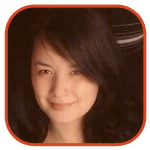 Posted by Veronica Santiago Categories: Prime Time, Talk Shows, NBC, Video
As many of us Facebook users know, a friend request - even one from someone you haven't seen in 18 years - is hard to turn down. So it's easy to understand why Jay Leno would agree to work with David Letterman on their recent Super Bowl commercial.
Click to continue reading VIDEO: Jay Leno Explains Reuniting with David Letterman
Read More
| The Jay Leno Show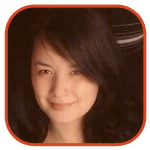 Posted by Veronica Santiago Categories: Comedy, Late Night, Sports, CBS, NBC, Commercials, Video
If Jay Leno is willing to share his program with Jimmy Kimmel, we shouldn't be surprised to see him in a Late Show spot…right?
Those not distracted during last night's game were probably caught off guard by a commercial that only lasted 15 seconds. David Letterman, Oprah and Leno all on the same couch together? WTF?
According to Late Show producer Rob Burnett, the idea for the promo came from Letterman himself. The shoot, which was done in secret at the Ed Sullivan Theatre, came together quickly within the past two weeks. Sadly, audiences missed on a possible fourth guest.
Click to continue reading Conan Envisioned for Letterman, Leno Super Bowl Commercial
Read More
| TV Guide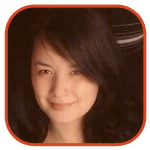 Posted by Veronica Santiago Categories: Comedy, Late Night, CBS, Gossip, Video
I doubt even Jack Bauer has had to endure such torture.
Actor Kiefer Sutherland suffered his "most humiliating moment" ever when he was forced to wear a dress on TV earlier this week.
The 24 star admitted to David Letterman that his green dress, cream t-shirt and combat boots ensemble was the result of a Patriots game.
"I lost a bet over the weekend. I was so sure New England was going to win, that I told a guy who used to be my friend that if New England lost, I would wear a dress on Letterman And so, here I am," he explained.
Click to continue reading VIDEO: Kiefer Sutherland Wears Dress for Letterman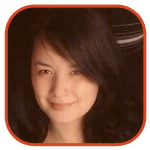 Posted by Veronica Santiago Categories: Comedy, Late Night, Talk Shows, CBS, NBC, Gossip, News, Video
If the Peacock execs had listened to David Letterman, maybe they could have kept Conan O'Brien from walking way from The Tonight Show. After all, who knows more about late-night drama than the man once screwed over by NBC?
Last night, the Late Show host came up with an idea that could have made Jay Leno, Conan O'Brien and Jimmy Fallon happy. (Unfortunately, Dave had "no solutions" as to how to help Carson Daly, the man who's like "the Pluto of talk shows.")
Read More
| E! Online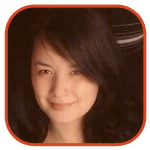 Posted by Veronica Santiago Categories: Comedy, Late Night, CBS, Video
"If this thing had happened three months ago, I'd have material for a year."
Last night, David Letterman got his first chance to address a subject other funnymen have been tackling for some time now: the Tiger Woods scandal. Because the Late Show had been in repeats for the past week, Letterman had additional time to craft his first round of jokes—time that was probably needed.
"I wish he would stop caling me for advice," David said referencing his own public scandal. "I have never seen such a media firestorm… There's nothing this big since my gay kiss with Adam Lambert," he added.
The late night host related to the golfer's situation so strongly, he even accepted some responsibility for it. You can watch his "Top Ten Ways Tiger Woods Can Improve His Image" after the jump.
Click to continue reading VIDEO: David Letterman Cracks Tiger Woods Jokes
Read More
| MSNBC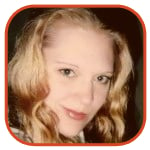 Posted by K.C. Morgan Categories: Late Night, Music, Talk Shows, CBS, Video
Adam Lambert is rebounding nicely after being canceled by ABC. He performed twice for CBS, both times offering solid performances that can't be called controversial - reminding music lovers, once again, why he was American Idol 8's runner up.
View him in the video above rocking the stage on David Letterman's show, singing "Whataya Want From Me?" and try to banish his scary AMA performance from your mind.
Read More
| LA Times

Now that he's got the disclosure part of the way, David Letterman is working on Phase 2 of his extortion plot situation: the apology.
On tonight's Late Show broadcast, the host took time out to address the main woman in his life—his wife Regina Lasko. Although they have only been married since March of this year, the two have been dating for over 23 years. In other words, long before he ever started having sex with Stephanie Birkitt. (CBS provided the snippet above from this evening's monologue.)
Click to continue reading David Letterman Delivers Apology to Wife
Read More
| TV Guide

Although he had already appeared on five different talk shows over the weekend, President Obama disclosed new information during his first Late Show visit as a sitting POTUS.
"First of all, I think it's important to realize that I was actually black before the election," the President clarified to America last night. The humorous comment - a response to the supposed presence of racism in the health care debate - was followed by shock. "Really!... How long have you been a black man?" David Letterman joked.
And while it was clear Obama had an agenda behind his appearance (he said he wanted to see the heart-shaped potato an audience member brought), the host presented his own "Top Ten Reasons President Obama Agreed To Appear On The Late Show." You can read those after the jump.
Click to continue reading VIDEO: President Obama Visits David Letterman
Read More
| Late Show with David Letterman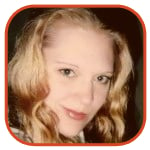 Posted by K.C. Morgan Categories: Late Night, Prime Time, CBS, Gossip, Video
Britney Spears delivered a funny Top 10 - and lots of eye candy - on Tuesday night's Late Show with David Letterman. The pop princess is still touring for her album Circus, so the performance wasn't delivered in person. Since Spears was clad in a tiny little bikini, it's doubtful the viewers cared that she didn't appear on the Letterman set.
Read More
| YouTube

© Gear Live Media, LLC. 2007 – User-posted content, unless source is quoted, is licensed under a Creative Commons Public Domain License. Gear Live graphics, logos, designs, page headers, button icons, videos, articles, blogs, forums, scripts and other service names are the trademarks of Gear Live Inc.