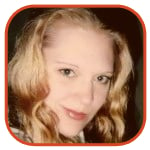 Posted by K.C. Morgan Categories: Music, Prime Time, Reality, FOX, American Idol, Gossip, Video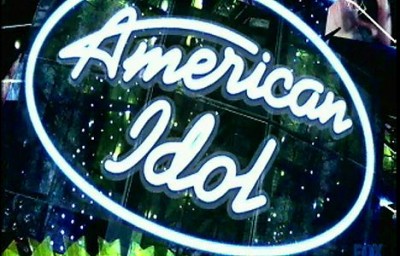 Weeks of auditions, eliminations and memorable performances would finally culminate in a single evening of music and melodrama. Yes, it's the finale of American Idol 8.
Various celebrities sat in the crowd as Ryan Seacrest warmed up the episode. Almost 100 million votes were logged after Tuesday's performance round.
A montage of Randy Jackson clips served as the dog's intro, he who, for reasons quite beyond me, wore a bow tie for the evening. Kara DioGuardi moments followed, and I never realized she had such a tendency to use the word "sweetie." She looked great for the evening, at least. The same can't be said for Paula Abdul, who wore a hideous ensemble. Her clip showed her saying a lot of words, the meanings of which she likely doesn't understand. Simon Cowell's video tribute was, of course, the most entertaining of all.
The host then introduced the two stars of the evening: Kris Allen and Adam Lambert. The judges stood up for the men as they took the stage. Each wore white; both looked very different. The sound equipment was hardly functioning when the two touched based with Seacrest.
A gaggle of girls stood in Conway, Arkansas (Kris Allen country) to hear the results. Carly Smithson reported from Symphony Hall (what a sad gig), where Lambert fans gathered to await the final vote count. But each camp would sit through many more video clips, performances, and general hoohah before they would find out what they most wanted to know: who won?
Click to continue reading American Idol 8: Finale!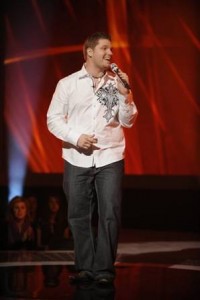 Michael Sarver may be banished from American Idol 8, but that doesn't mean he's headed straight back to his life on the oil rig. Idol's "roughneck" contestant, after all, has other things to think about these days.
"I don't think it would be a great idea to get out there and take a chance on hurting myself and not being available for the tour," he told reporters after his Idol ousting. "I'm going home, and I'm going to take some time off to spend with my family."
But Sarver isn't going to be leaving the industry completely. He'll still be part of the American Idol summer tour, which will carry on for several weeks through July and August (probably - no official dates have been released). He's got obvious singing chops, but there's more to Michael than the way he sounds. "I am a serious writer, and I have written over eight hundred and ninety songs," he admitted.
Maybe we'll be hearing some of them in the future.
(You can find all the American Idol 8 posts here.)
Read More
| MSNBC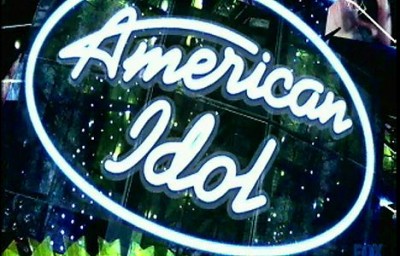 Over thirty-six million votes were logged in to determine the American Idol contestant who would be eliminated at the end of the Thursday night results show. This group of Top 10 is on the tour, sure, but only nine will be on the show next week.
Ryan Seacrest opened the show by asking Simon Cowell and Paula Abdul about their shenanigans during the Wednesday performance round. He then reminded the audience about the judges' save, the Get Out of Elimination Free card which will be used on one lucky contestant this season.
And perhaps…on this results night?
Click to continue reading American Idol 8: Top 10 Results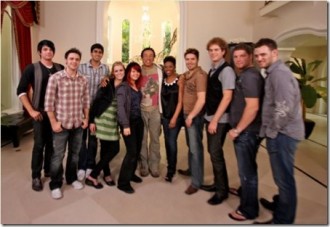 It's Motown week for the Top 10 performers of American Idol 8. It's this group that we'll see again and again throughout the season and even after the finalist is named. They will all return to tour through the summer; some of them may even go on to have successful careers. But at least a few of them, we'll never hear from again. For one of them, that topple from reality TV supremacy could begin as early as tomorrow night.
Paula Abdul bid the remaining contestants to "surprise us," for the night's performances. "The point, tonight, is what you do to make these songs original," Simon Cowell advised.
To celebrate the theme, the Top 10 took a trip to Detroit, where Motown Records was established. There, they were greeted by a dozen or so screaming fans and iconic recording artist Smokey Robinson, who just happens to be the mentor for this week.
Click to continue reading American Idol 8: Top 10 Perform
Read More
| American Idol

The mood was appropriately grave at the top of the Wednesday night American Idol hour. It was a somber Ryan Seacrest who started off the evening by saying, "one will face the fire." He also inferred that the evening would hold "shocking" results.
Could it be that, as suspected, Adam Lambert was up on the chopping block? The audience would have to wait awhile to find out what the evening held.
First, the filler. The Top 11 were seated on the stage, the judges were introduced, the performances of the evening hyped. Clips from Tuesday night aired, which featured mentor Randy Travis.
The Top 11 then performed "Trouble," which started out with the men. Scott MacIntyre jammed on the piano while the male contestants sang, horribly out of harmony, before the girls appeared to gyrate oddly and screech onstage. I didn't much care for the group number.
Click to continue reading American Idol 8: Top 11 Results
Read More
| American Idol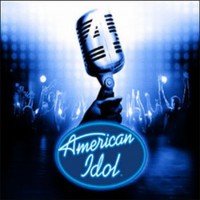 Performance night for the Top 11 of American Idol 8 began as usual: lengthy, time-wasting introductions, useless judge-host banter and other tactics meant to delay the singing. Somewhere in the midst of all this filler, host Ryan Seacrest posed an odd question.
Has the group "evolved"? "This is always a tough week," Randy Jackson answered. Ryan Seacrest talked about Paula Abdul's predictions of the week before, which she's "standing by" for the moment.
The Top 11 Idols were then presented, and the theme of the week presented. Grand Ole Opry singers number among some of the greatest recording artists in the industry. Giants like Hank Williams, Patsy Cline and Dolly Parton were featured in the clip, which culminated in Carrie Underwood's entrance to the Opry and clips of week mentor Randy Travis.
Click to continue reading American Idol 8: Top 11 Perform
Read More
| American Idol

The Top 13 results show of American Idol 8 began with a dire warning: only 11 would remain once the night was all said and done. More than 33 million votes were logged to bring us this first - and perhaps only - Top 13 elimination round.
Idol again referred to a "twist," one of several times it's been mentioned. Ryan Seacrest then brought up three very well-known Idol names: Michael Johns, Jennifer Hudson and Chris Daughtry. The latter two have already gone on to great post-Idol success, and Johns seems well on track to do the same. All three were favored contestants among judges and fans, and many feel that all three left the competition early (each during different seasons, of course). Seacrest spoke of the "uproar" that accompanied the departure of each one.
It was as this point the host introduced "the judges' save," which exempts a single contestant from elimination - but only once. Once a save is used, it cannot be used again…not for the whole season. When the save is used, it'll work for a week. After the save, however, the next week will see two contestants eliminated.
Click to continue reading American Idol 8: Top 13 Results
Read More
| American Idol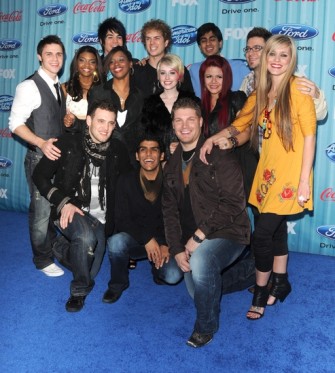 Randy Jackson advised American Idol's Top 13 to "bring it hard" for their Tuesday night performance round. They would each have to do just that if they want to survive on the show - Simon Cowell made the not-so-unexpected announcement that on the following elimination night, two contestants would be sent home.
This shouldn't be a shock. Do the math: ten weeks left in the show, thirteen contestants. At some point, we're going to have to lose two at once…so it might as well be now.
The Idols chose Michael Jackson songs for the evening, which gave them plenty of room to succeed or fail. Let the chips fall where they may…
Click to continue reading American Idol 8: Top 13 Perform
Read More
| American Idol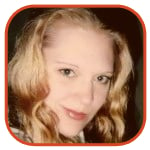 Posted by K.C. Morgan Categories: Music, Prime Time, Reality, FOX, American Idol, Gossip, Video
Twenty-five million votes were tallied up to create Thursday's live show, but did all the results go as expected? American Idol watchers were treated to montages, recaps and four performances - and at the end of the night, half of the Top 12 was firmly in place.
Alexis Grace, Danny Gokey and Michael Sarver waited through the group performance (it was a song I've never heard before and didn't at all like…the best I can say is that it was better than last week's group) and tons of other filler before real results were featured.
Ryan Seacrest spent a few moments chatting with the current crop of competitors before getting down to business. When asked about his future, Nick Mitchell said, "I'm looking for employment, always." Jesse Langseth finds selecting songs "awful" and "very hard." Jeanine Vailes admitted that "less could have been more" with her performance.
But eventually, even the time for chitchatting was over.
Click to continue reading American Idol 8: Three Left Standing in Second Group
Read More
| American Idol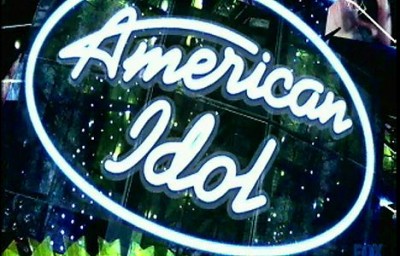 As Alexis Grace, Michael Sarver and Danny Gokey looked on from the sidelines, twelve more American Idol contenders took to the stage last night. All of them were singing for what could be the last time on the Idol stage; all of them wanted to impress.
Few of them did. Almost everything about the Wednesday night performances - from Ryan Seacrest's outfit to more than half the song choices - was a bit of let down. Which three diamonds will be roughed out this minefield of poor decisions, off-key notes and obvious voter influencing?
Click to continue reading American Idol 8: Second Group Performs
© Gear Live Media, LLC. 2007 – User-posted content, unless source is quoted, is licensed under a Creative Commons Public Domain License. Gear Live graphics, logos, designs, page headers, button icons, videos, articles, blogs, forums, scripts and other service names are the trademarks of Gear Live Inc.