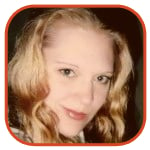 Posted by K.C. Morgan Categories: Music, Prime Time, Reality, FOX, American Idol, Gossip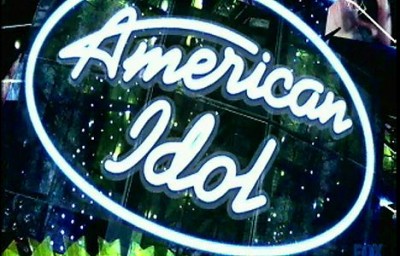 American Idol gives its contestants a grueling schedule during the weeks of shooting live performances, Ford video commercials and sessions with mentors. The show may be over - the hard work is not.
Even while the Idols sing a path across the U.S. (they'll visit 49 cities in 72 days), some of the finalists will be pulling double duty and making records at the same time. Davids Cook and Archuleta, the season's final two men standing, will both be working on tracks even as they woo audiences.
Thanks to a new deal with 19 Recordings and Arista Nashville, Kristy Lee Cook (who managed to astound judges and audiences with her unimagined longevity in the contest) will also be working on her debut album. The first single "15 Minutes of Shame," is scheduled for an August 11 release. Cook was formerly signed to this same label years before, but never had the chance to record a single song.
Click to continue reading Idols Hit the Road
Read More
| E! Online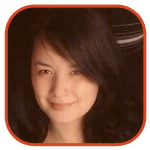 Posted by Veronica Santiago Categories: NBC, News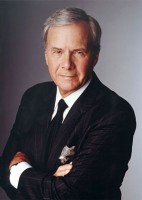 While NBC has yet to name a permanent successor to Tim Russert, the network has now devised a consistent schedule for its Meet the Press position. Instead of relying on several people to fill the Sunday time slot, only one man will now lead the program through at least the November election: Tom Brokaw.
Brokaw, the former anchor of Nightly News, was the person tapped to helm the show the weekend after Russert's death. (Brian Williams hosted Press yesterday.) This will be veteran journalist's first regular position on NBC since stepping down from his daily job in 2004.
In a statement Sunday, the 68-year-old said he hoped to carry on where Russert left off. "Tim made 'Meet the Press' the center of the universe for informative and lively discussions of public affairs, particularly the exciting 2008 campaign for president, and I intend to continue that commitment to our viewers."
Read More
| Hollywood Reporter


Posted by Shannon Bennett Categories: Comedy, Editorial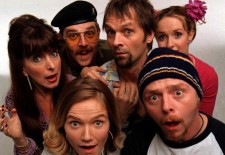 For fans of the original series - some of us still finding it hard to accept that there will never be a third season - the announcement that an American remake of Spaced was on the way probably didn't raise cheers of joy.
In fact, it's always been assumed that Granada (as it will be called) would be Americanized and Hollywoodized beyond recognition from the original genius upon which it's based, which makes this latest piece of news all the more infuriating.
Wonderland and Warner Brothers, more specifically McG, have apparently cut Simon Pegg, Jessica (Stevenson) Hynes, and show's director Edgar Wright out of any participation with the show, crossing lines from avoidance to clear expression that their creative input is undesired. A foolish gesture considering Pegg and Wright's phenomenal American success with Shaun of the Dead and Hot Fuzz, and morally just all sorts of wrong.
Click to continue reading Spaced Remake Snubs Creators
Read More
| The Guardian


Posted by Jacci Lewis Categories: Talk Shows, Cable, NBC, Cancellations, News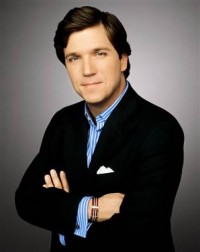 The seemingly lone conservative at MSNBC is out of the anchor chair, at least for now. The Associated Press reports that Tucker Carlson's "Tucker" show on that cable news network has been cancelled. He'll reportedly be replaced by NBC firebrand David Gregory. Gregory's show, Race for the White House, begins one week from tonight at 6 p.m.
MSNBC says this and other changes the network is making are in response to the growing demand for more political news. (Gosh, it seems like that is all they do now besides all those prison reality shows and constant repeats of To Catch a Predator.) Other changes announced are that NBC reporter Andrea Mitchell will now permanently anchor one hour a day on MSNBC Monday through Friday and that Countdown With Keith Olbermann will rerun every night at 10 p.m.
Click to continue reading Tucker Carlson Out at MSNBC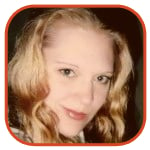 Posted by K.C. Morgan Categories: Music, Prime Time, Reality, FOX, American Idol, Editorial, Gossip, News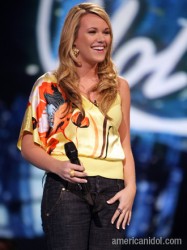 It's hard to pay attention to anything else when Ryan Seacrest and Simon Cowell are picking at each other on American Idol, or when one of the Idol contestants is badly belting out a tune. But for the sake of your children…maybe you should at least get DVR? You're never gonna believe this one, folks.
Twenty-five year old Sheila Brooks, mother of five, was watching the popular show while her three-year-old daughter almost drowned to death in the family bathtub. That really puts the elimination of Alaina Whitaker into perspective, right? Brooks has not been charged with any offense, though the child was taken to the hospital and placed under critical condition.
Click to continue reading Mother of Five Learns Dangers of American Idol Addiction
Read More
| Indianapolis Star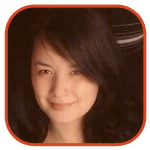 Posted by Veronica Santiago Categories: Talk Shows, NBC, News, Video
Actress Jane Fonda woke up the Today show audience this morning when she let a colorful word slip. The best part? She didn't even blink. She just kept on going…
Unfortunately, host Meredith Viera was forced to clean up the mess later and issued an apology. (You can see that clip after the jump.)
Click to continue reading Jane Fonda Drops the C-Word on Morning TV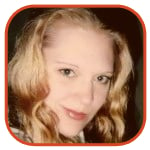 Posted by K.C. Morgan Categories: Reality, Specials, Cable, News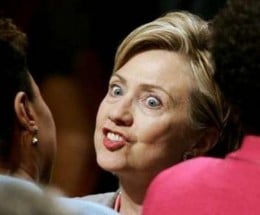 News networks scattered to bring the most up-to-date and intensive coverage. Promotional departments cranked out somewhat frightening ads making the day look like Armageddon. And they all geared up with a vengeance for this event the media has dubbed Super Tuesday. Now that the dust of news competition has settled, it's possible to get a look at the results of this apparently cataclysmic event.
The truth is, very few lives were changed by the election results. Far more were effected by the massive tornadoes which ripped through Arkansas, Tennessee, Missouri, Mississippi and Kentucky (where I personally live). Super Tuesday coverage began to fall by the wayside around two in the morning (EST) as the CNN news desk showed weather maps and gruesome footage of horrible damage.
Click to continue reading How Super Was 'Super Tuesday'?
Read More
| VOA News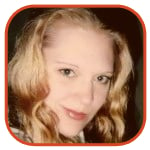 Posted by K.C. Morgan Categories: Specials, Cable, News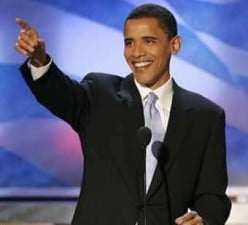 Cable news network CNN will try something never-before-seen for this year's exciting election coverage: they're going to squeeze all the fun out of it with consecutive forty-hour live coverage. And you thought they couldn't possibly make poll results more uninteresting.
February's "Super Tuesday" is the event. Coverage begins at six in the morning Feb. 5, when polls open in more than twenty states. The coverage ends at 11 pm the following Wednesday. Results of the polls won't even be available until well into the evening of Feb. 5, but that's not stopping CNN. Meanwhile, the network will show live coverage of candidates through the weekend, including debates. It's all the politics you can stand, complete with tired TV anchors and plenty of pretty poll graphs. But don't let's get too far ahead of ourselves…the White House isn't empty yet.
So that no one forgets we still have a President in office, George W. Bush (Dubya) will preempt network programming this coming Monday night for an hour-and-a-half-long State of the Union address. I always have a bad feeling when one of these occurs, fearful as always that the US is about to declare war on yet another country. But who knows? Maybe he's just going to give us all health care instead of going to war. That'll be that day.
Read More
| Hollywood Reporter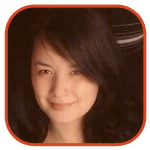 Posted by Veronica Santiago Categories: Comedy, Drama, Games, Kids, Music, Prime Time, Reality, Specials, ABC, CBS, FOX, NBC, The CW, Amazing Race, The, Nip/Tuck, The Office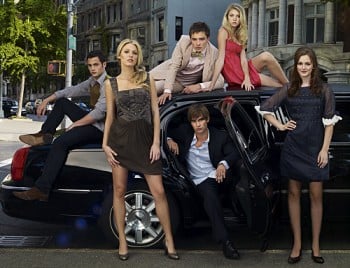 MONDAY (12/17)
Click to continue reading This Week on TV (12/17-12/23)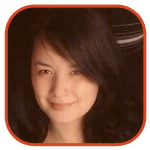 Posted by Veronica Santiago Categories: Comedy, Drama, Games, Prime Time, Reality, ABC, CBS, FOX, NBC, The CW, America's Next Top Model, Ratings
It was a tight race between the Peacock and Eye networks. CBS had the slight edge with the viewers; NBC tied in the demos.
8pm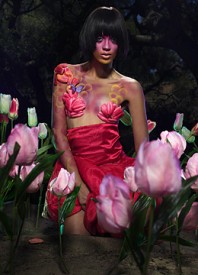 9pm
10pm
CSI: NY (14.25 million, 4.0/12 in 18-49) was the evening's best performer.
Dateline (2.7/8) marked its return with 8.73 million viewers.
Dirty Sexy Money* (1.2/4) ended the night with 3.77 million.
*denotes repeat
(You can review last Wednesday's ratings here.)
Read More
| Programming Insider

© Gear Live Media, LLC. 2007 – User-posted content, unless source is quoted, is licensed under a Creative Commons Public Domain License. Gear Live graphics, logos, designs, page headers, button icons, videos, articles, blogs, forums, scripts and other service names are the trademarks of Gear Live Inc.