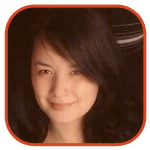 Posted by Veronica Santiago Categories: Comedy, Daytime, Talk Shows, Syndication, Video
Tracy Morgan may not have been on Saturday Night Live when the famous "Land Shark" sketch first started, but that doesn't mean the comedian isn't scared of the mythical creature.
Watch what happened during Morgan's recent visit to The Ellen DeGeneres Show. Do you really see a Jaws remake in his future?
Read More
| The Ellen DeGeneres Show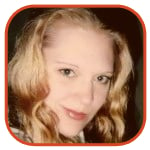 Posted by K.C. Morgan Categories: Action, Comedy, Drama, Prime Time, ABC, CBS, NBC, Gossip, News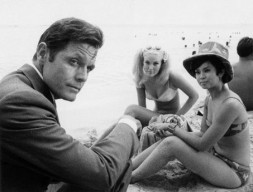 This doesn't bode well for upcoming TV seasons. NBC, ABC and CBS are all following the same environmental trend: they're recycling. However, these network TV additions won't reduce emissions or help us in an energy crisis - if anything, it's just going to bring down the value of network TV.
All three networks will be re-hashing the 1970s by bringing back The Rockford Files (NBC), Charlie's Angels (ABC) and Hawaii Five-O (CBS). They're following a current trend in Hollywood, where everything old is new again. Even Betty White is experiencing a somewhat renewed popularity.
This opens the door for all sorts of other 1970s shows. Someone, somewhere, is getting ready to re-pitch Misadventures of Sheriff Lobo and Feather and the Father Gang.
Read More
| CNN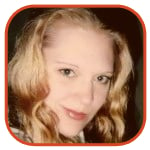 Posted by K.C. Morgan Categories: Drama, Prime Time, The CW, Gossip, Rumors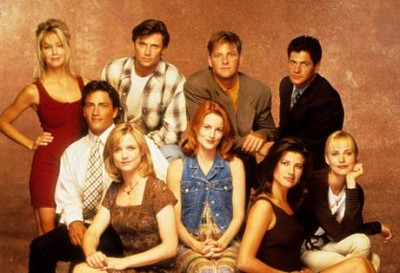 With the producers firmly signed on and ready to work, the CW is moving forward with their plans for a Melrose Place remake. The characters for the show have finally been revealed, but don't get too excited. No casting for the roles has taken place…at least, not just yet.
David Patterson and Ella Flynn will soon be living in the chic complex. David is the son of Melrose Place forefather Jake. Ella is his casual lover, great at her job in PR and filled with barbed-tongue comments that have earned her the Amanda-like persona for the new series.
Click to continue reading Who Will Live in the New Melrose Place?
Read More
| Entertainment Weekly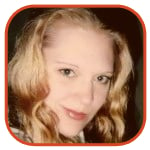 Posted by K.C. Morgan Categories: Drama, Prime Time, The CW, Gossip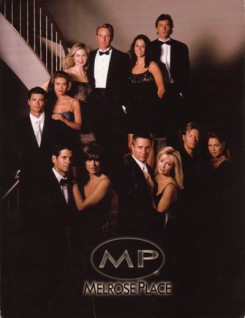 Mark Schwan, noted producer of One Tree Hill, is no longer attached to the Melrose Place remake. Does this mean the whole project is off?
Dawn Ostroff, president of entertainment for CW, is "in negotiations" with a mysterious someone who's name has not been released. If all goes well, however, the new Melrose Place could be on TV as early as next fall.
The CW wants the show to be based around 20-somethings, as it was in its first life on TV, but the network definitely wants original cast members involved as well. There's nothing definite on that end. "We've talked about everybody, but we haven't spoken to anybody yet," explained president Ostroff.
Click to continue reading Melrose Place Remake News
Read More
| LA Times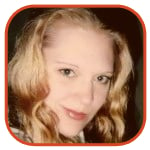 Posted by K.C. Morgan Categories: Comedy, ABC, Gossip, Rumors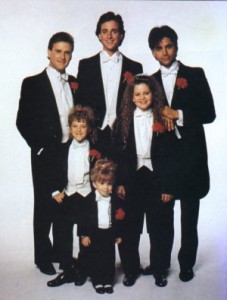 For those who squealed at recent rumors that the Tanners will be returning in a Full House "semi-remake," the next news might be tough.
An unnamed source has said that "we couldn't make the deal." According to gossip, John Stamos (a.k.a. Uncle Jesse) himself was pitching the idea, but the source claims "it's completely dead right now."
That doesn't sound too hopeful. Full House was a successful family-themed sitcom which currently resides in cable syndication. The series originally ran on ABC from 1987 to 1995, and launched the careers of Mary Kate and Ashley Olsen, the Olsen twins (who jointly portrayed youngest daughter Michelle Tanner).
But don't give up just yet. According to the mysterious source, called an "insider," the show "could happen in the future." So could Soylent Green - but no one's investing in it.
Click to continue reading Full House Remake an Empty Promise
Read More
| E! Online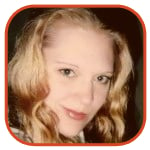 Posted by K.C. Morgan Categories: Drama, Prime Time, The CW, Gossip, Rumors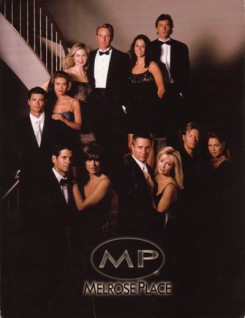 A few months ago, it became very "in" for Hollywood to start creating sequels for 80s- ad 90s-era movie series we believed to be long dead. Now, television seems be on the brink of a new trend: 90s TV, revisited. The CW seems to be following one basic theory: hey, it's working for 90210.
Now, the minds at the network are brewing up another remake/continuation that Aaron Spelling fans are sure to enjoy: Melrose Place, the second time around. Details are sketchy, but a rep for the station has confirmed something is brewing to bring this prime-time drama back to life.
The series, which cropped up during Beverly Hills, 90210 fame, ran on FOX from 1992 to 1999.
Click to continue reading Is 90s TV the Next Big Fad?
Read More
| E! Online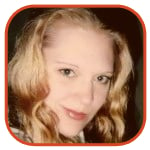 Posted by K.C. Morgan Categories: Comedy, Prime Time, NBC, Video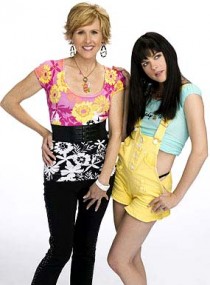 NBC's Kath & Kim will premiere tonight at 8:30 pm EST. And though the new series featuring Selma Blair and Molly Shannon (a comedy duo who should be perfect together) is being touted as a "sitcom following a dysfunctional mother-daughter duo and their adventures in middle-class suburbia," the reviewers are taking a decidedly less lighthearted stance. The Boston Herald called the series a "problem child," while zap2it said the first two episodes were "pretty laugh-free." This is not the sort of response a comedy featuring two such gifted actresses should receive.
The series was a huge hit in Australia, which pretty well guaranteed it would find a home on American shores eventually. NBC picked up the remake baton and cast Blair as Shannon's spoiled, thick-as-a-brick daughter (though the two are actually separated by only eight years in age). Molly Shannon plays Kath, spandex-wearing and man-hunting, to Blair's Kim, a celebrity-obsessed, would-be trophy wife.
Click to continue reading NBC Tries to Remake Aussie Hit
Read More
| LA Times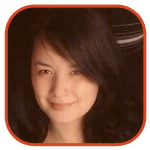 Posted by Veronica Santiago Categories: Commercials, Editorial, Video
Have I gotten so old that kids are already doing horrible remakes of things from my youth?
When I first heard the Jonas Brothers massacre 'Kids in America,' I just wanted to cry. Now I'm directing my evil eye toward JCPenney.
I'm sorry - but no one should ever be allowed to tamper with The Breakfast Club...or anything to related to John Hughes. Ever.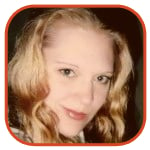 Posted by K.C. Morgan Categories: Games, Prime Time, Reality, ABC, Cable, FOX, Gossip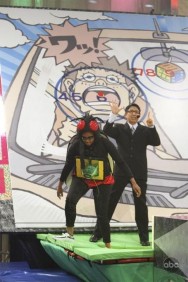 I think we're turning Japanese. Flip your TV to ABC and you'll see weird costumes and almost unbelievable stunts on Wipeout and I Survived a Japanese Game Show, two series based on popular Japanese game shows. FOX plans to release a similar show, their version of Japan's Hole in the Wall, this coming fall.
What do these shows bring to the U.S. gaming table? In two words, shock value. Anyone who has viewed the You Tube clips can see that Japanese games are daring, daunting…and at times very, very bizarre. Hole, for instance, makes competitors face off against solid walls with strangely-shaped openings offering the only survival. And if they fail? They fall into water, and lose the game. Many Japanese game shows require extreme physical exertion, along with an element of the oddly and brutally funny, in equal measure. If you laugh when you see someone fall down and possibly hurt themselves, for instance, Japanese game shows are probably your bag.
Click to continue reading TV's Turning Japanese!
Read More
| CNN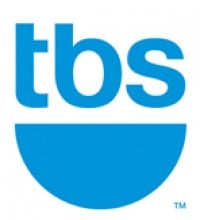 Get Smart. Indiana Jones. Re-making old classics is the latest trend on movies…so why can't the same technique be applied to TV? I'll admit - I'm a huge game show fan. Any game, any time, I play along and I usually do quite well. True TV game-players know where the best action can be found: GSN. But in this age of old-is-new, where past ideas are suddenly no longer passé, the classics come alive. In this case, it's Match Game.
A show with a long history that just got a little bit longer. Match Game originally hit the air in 1962 on NBC, running for seven seasons before cancellation. This is not the most famous version of the show. Match Game didn't hit its real stride until it found a home on CBS in 1973. The episodes have resulted in some of the most popular programming GSN has ever ran, and for good reason.
I can summon this up for you in just two words: Richard Dawson.
Click to continue reading TBS Makes a Hit…or Mistake?
Read More
| Hollywood Reporter

© Gear Live Media, LLC. 2007 – User-posted content, unless source is quoted, is licensed under a Creative Commons Public Domain License. Gear Live graphics, logos, designs, page headers, button icons, videos, articles, blogs, forums, scripts and other service names are the trademarks of Gear Live Inc.