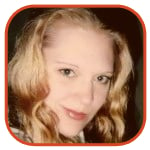 Posted by K.C. Morgan Categories: Music, Prime Time, Reality, FOX, American Idol, Gossip, Video
As we reported, Ashley Kauffman came forward recently to talk about being moved from her front-row American Idol seat because she was deemed "too heavy." She talks about her experience to ABC in the video above. Now, the show has responded -- and they're denying her claims.
Manfred Westphal, spokesman for Fremantle Media (the company that produces Idol), says that Kauffman's statements are "simply untrue."
Click to continue reading American Idol Denies Fan's Front Row Claims
Read More
| Yahoo! News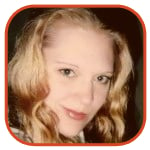 Posted by K.C. Morgan Categories: Music, Prime Time, Reality, FOX, American Idol, Gossip
Ashley Kauffman, 19, says she was kicked out of the front row of American Idol recently. Two staffers approached her and one said "Oh no, you're too big, too heavy to be in front!" Kauffman, a college student, and 5 of her girlfriends had received free tickets to the live show from friends who found themselves unable to attend.
Kauffman, excited about her unexpected good fortune, went out shopping to buy a brand-new outfit. "I didn't think I looked too bad," she told the Daily Mail UK. Rather than the front-row seats they were ticketed to have, Ashley and two of her friends were moved to the back of the theater.
She weighs around 150 and stands at 5'2", and while it's not likely she'll walk a runway in Milan, Kauffman is by no means obese. She admitted to being hurt by the treatment she received at the show; she's speaking out because she wants an apology from Idol, and she wants to prevent other women from suffering the same fate.
Click to continue reading American Idol Rejects Fan: Too Fat for Front Row
Read More
| Daily Mail UK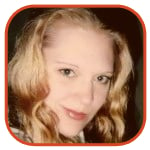 Posted by K.C. Morgan Categories: Music, Reality, Gossip, Video
The seventh season of Britain's The X Factor premiered as recently as August 21, and already it's the most controversial the series has ever known. The flagship program for its parent network ITV, X Factor has been a reality TV mainstay in the UK - much in the same way that American Idol is a mainstay for the US.
That isn't the only thing X Factor has in common with the popular US reality series. Like Idol, X Factor is a singing competition where one winner is crowned at the end of the season. Like Idol, X Factor is known for its harshest critic, Simon Cowell. But in light of recent events, American reality fans are hoping that's all that X Factor has in common with Idol.
Singers on the newest season of X Factor have very clearly had their voices altered with Auto-Tune, an audio processor which corrects pitch and helps singers sound perfectly in tune. Auto-Tune may also be used to the opposite effect, making singers sound very much out of tune when it is applied incorrectly. Cher made the sound of Auto-Tune famous when she used on her "Believe" single. Other well-known singers to apply the technology include Janet Jackson, Tim McGraw and Faith Hill.
Click to continue reading Auto-Tune Scandal Unfolds on The X Factor
Read More
| Vote For the Worst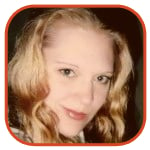 Posted by K.C. Morgan Categories: Commercials, Gossip, Video
Hanes won't be making any more commercials with Charlie Sheen anytime soon.
The advertising campaign featuring the actor has ended, which a spokesman for the company says is "pretty standard, straightforward" when "somebody who's in your commercial is arrested on suspicion of something of this magnitude." He's referring of course to the recent domestic disturbance between Sheen and his current wife, a highly-publicized and very messy bit of scandal.
Click to continue reading Hanes Pulls Charlie Sheen Commercials
Read More
| Yahoo! News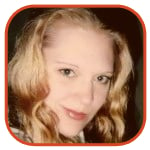 Posted by K.C. Morgan Categories: Music, Prime Time, Reality, FOX, American Idol, Gossip, Rumors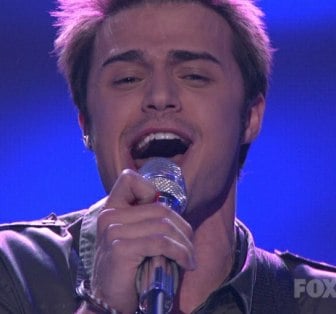 According to the New York Times, AT&T became a big part of several Kris Allen parties during last week's American Idol 8 finale. Their reports suggest marked voter influencing and support for that camp.
Allegedly, AT&T representatives not only provided free text-messaging services to Allen party attendees, but also taught texters how to power-text. This method of texting allows users to send many messages at once, with a single button. This could make it easier to send out many more votes in favor of one Idol contestant.
In case you somehow missed it, AT&T is a huge American Idol sponsor.
Read More
| Entertainment Weekly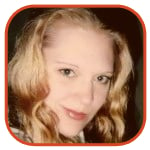 Posted by K.C. Morgan Categories: Music, Prime Time, Reality, FOX, American Idol, Gossip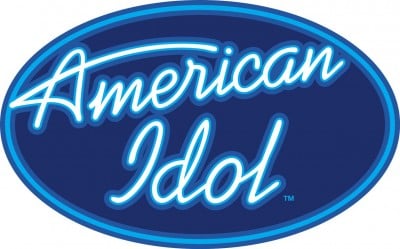 Even the merest hint of scandal on American Idol is enough to whip the media into a frenzy. Such is the case with Jason Castro, dreadlocked crooner who has managed to steal many hearts with his dreamy gaze. And what goes perfectly with rumors and scandals? Photos. Well, really, just one photo will do.
Click to continue reading American Idol: Jason Castro's Pot Smoking Scandal
Read More
| National Ledger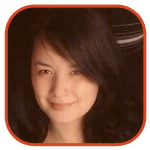 Posted by Veronica Santiago Categories: Music, Prime Time, Reality, FOX, American Idol, Editorial, Gossip, News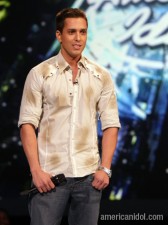 Yesterday, we told you about the latest controversy surrounding American Idol's David Hernandez. (To summarize quickly: he was a male stripper/dancer who performed fully nude for mostly male clients.)
Given Idol's decision to boot frontrunner Frenchie Davis off the show back in 2003 (after news of her racy lingeries photos leaked out), it was reasonable for people to worry about Hernandez's fate. But in an interview with TV Guide, executive producer Ken Warwick made it (surprisingly) clear that the issue was a non-issue.
Here are some choice quotes from that Q&A:
When asked if David Hernandez's fate would be affected by the revelation:
"No, it won't make any difference. The truth is, we're never judgmental about what people do to earn a living. They've got to put food in people's mouths."
When asked if he knew about David's past:
"No, I wasn't. But the truth of the matter is, it wouldn't have made any difference. "
Click to continue reading Why American Idol Let David Hernandez Stay
Read More
| TV Guide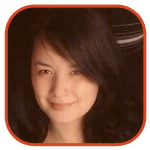 Posted by Veronica Santiago Categories: Music, Prime Time, Reality, FOX, American Idol, Gossip, News, Rumors, Video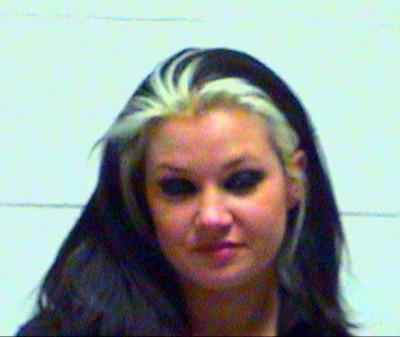 If you picked Amanda Overmyer to be the first American Idoler with an exposed past - it's time to cash up.
The National Enquirer has gone to the trouble of unearthing the singer's checkered history with a lead foot. The Mulberry, Indiana native had already racked up a string of speeding violations prior to a DUI arrest back in October 2006. (She once hit 100 in a 45 mph zone.) The alcohol-related incident earned her a .108 breathalyzer score and six-hour stay in an Indiana jail. After pleading guilty, TMZ reports the singer received a suspended sentence has since completed her probation.
Making matters worse? The Enquirer also claims there are nude photos of her out there currently being shopped around. Awesome! If you were to add those two items to the 23-year-old's criminal rendition of "Carry On My Wayward Son" last night, you could say she's already hit the trifecta. (You can see that performance after the jump.)
The American Idol producers have yet to issue a comment. (I think they're hoping the viewers will do them the favor of eliminating her first.)
Click to continue reading American Idol Contestant Has DUI Record
Read More
| National Enquirer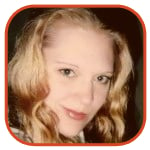 Posted by K.C. Morgan Categories: Kids, Music, Cable, Gossip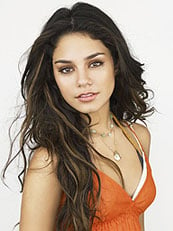 For a while, Vanessa Hudgens seemed to be the Golden Girl for Disney. Female lead of the mega-successful High School Musical franchise, girlfriend to heartthrob Zac Efron—it seemed Hudgens could do no wrong. Until she did.
Nude photos of the star surfaced, a scandal broke, and break-up rumors abounded. Now, Hudgens is being candid about the revealing shots for the first time.
The young star bared it all (figuratively speaking) to Seventeen magazine, saying the pics were taken for someone she was dating at one time. She called the experience "traumatic," thanked her fans for their continued support, and expressed desire that others might learn from her mistakes. Hudgens also glowingly reported on boyfriend and co-star Zac Efron, though gossip suggests the pair have a somewhat on-again, off-again affair.
Read More
| MSNBC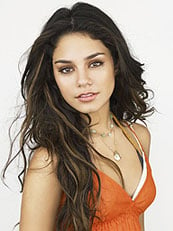 Wow. Wow. Ladies and gents, it's now official. Apparently sex does sell.
Despite her now infamous photo scandal, Vanessa Hudgens has been asked back for High School Musical 3. And though Disney could have used the embarrassment as reason to lowball their offer, they have instead rewarded the nudie queen with a raise. According to Us Magazine, Ashley Tisdale has also been confirmed for the sequel—though I doubt her paycheck will be as 'substantial' as the one reportedly given to Hudgens.
I'm still not really not sure why I was surprised to hear this news. As a former marketing major, I'm fully aware there's no such thing as bad publicity. And given Britney's ability to still launch a hit album these days, it's apparent the public really doesn't care what celebrities do in their private lives anymore.
Now if Sabrina Bryan or any of the other Cheetah Girls were smart enough, they'd get themselves into some 'trouble' real quick; apparently Disney's willing to shell out the dough.
Read More
| US Magazine

© Gear Live Media, LLC. 2007 – User-posted content, unless source is quoted, is licensed under a Creative Commons Public Domain License. Gear Live graphics, logos, designs, page headers, button icons, videos, articles, blogs, forums, scripts and other service names are the trademarks of Gear Live Inc.