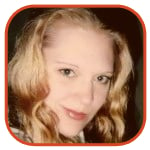 Posted by K.C. Morgan Categories: Prime Time, Reality, Cable, MTV, Gossip, Rumors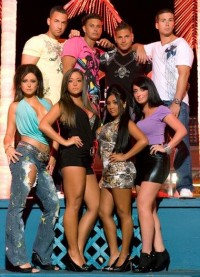 Yes, all of them.
After going on strike to increase their salaries, the entire Jersey Shore cast has reached an agreement with MTV and will return to work.
The cast was scheduled to begin shooting on July 18, but production was delayed when the reality TV stars refused to work.
According to reports, Snooki, JWoww and The Situation are now receiving approximately $30,000 per episode. They made $10,000 for each episode in Season 2.
Read More
| E! Online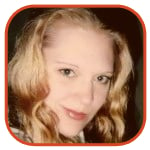 Posted by K.C. Morgan Categories: Prime Time, Reality, Cable, MTV, Gossip, Rumors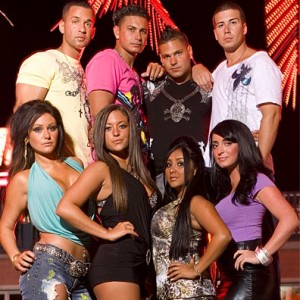 Jwoww, Ronnie, Sammi, Pauly D and Vinny are refusing to shoot scenes for the third season of Jersey Shore, which was supposed to begin production Sunday. According to sources on the set, the cast is holding out for new contracts from MTV.
Snooki and The Situation are scheduled to go to work Monday, but rumor has it that the Snooks will also strike when she gets the chance.
Read More
| TMZ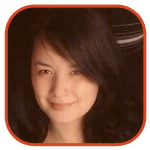 Posted by Veronica Santiago Categories: Late Night, Talk Shows, NBC, Saturday Night Live, News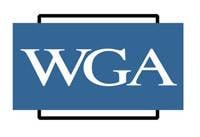 We can officially start the jig now.
After more than 3 months on the picket lines, the Writers Guild of America has finally announced an end to their strike. Of the 3,775 votes cast, 92.5% elected to stop the walkout. This means WGA members can resume doing what they do best starting tomorrow.
While it may be weeks before we see new episodes of our favorite shows, this news will immediately affect those programs that churn out daily fare. This means we should expect to see the return of late-night monologues ASAP. Meanwhile, the folks behind Saturday Night Live anticipate a brand new show come Feb. 23rd. (Of course, in true SNL fashion, that will probably be followed up by a repeat the following weekend.)
Of course, we could be revisiting this whole work stoppage issue again at the end of June; that's when the current contract between SAG/AFTRA and the Alliance of Motion Picture & Television Producers is set to expire.
But let's just think happy thoughts until then, okay?
Read More
| Variety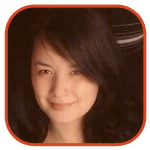 Posted by Veronica Santiago Categories: News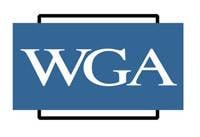 Key word: tentative.
Early Saturday, the Writers Guild of America bosses announced they have reached a tentative deal with the Alliance of Motion Picture and Television Producers. Details of the proposal were to be presented to union members in New York and Los Angeles today. (A copy of the email sent by the WGA presidents can be found here.)
If the strikers react favorably to the proposed contract, union leaders will meet again on Sunday to finalize details. Assuming a formal vote is not needed, the writers could theoretically be back to work this Monday. Approximately 10,500 WGA members have been off the job since the strike began back on November 5th.
Let's keep our fingers crossed…
Read More
| E! Online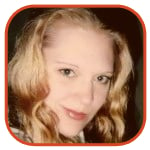 Posted by K.C. Morgan Categories: Late Night, Cable, NBC, Daily Show, The, Gossip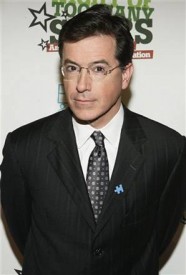 If you've attempted to watch TV at all in the last two months, you know there's an active writers' strike in the works. Despite the picket lines, lots of studios are "encouraging" their late night hosts to get back in the studio and back behind the desk.
Jay Leno, Jon Stewart, Stephen Colbert and Conan O'Brien (among others) all intend to bring their shows back to the air beginning in January - but this time, they're doing it without their writers. When it comes to television, this action is very much like walking a tightrope in the circus…with no safety net.
The hosts are members of the Writers Guild themselves, meaning they'll have to pass by their union brothers and sisters on their way to work every morning (or afternoon, as the case may be). This membership also means the hosts themselves must continue to follow union rules, and will be subject to the terms and conditions therein. For instance, monologues and talk segments (like Colbert's The Word) may no longer be part of the program. So…what, then, will viewers see on late night in January? For one, you won't be getting scripted segments.
Click to continue reading Surprises in Store for Late Night TV
Read More
| Yahoo! News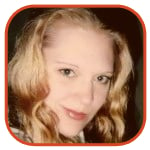 Posted by K.C. Morgan Categories: Reality, News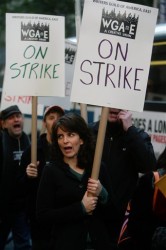 All the channel-flipping in the world doesn't help when there's nothing new to watch on TV. Despite an attempt by both parties to negotiate new contract terms, the writers and producers have again failed to reach agreement.
The new talks lasted a little over a week, but the situation isn't at all improved. Neither side is willing to give in to the other, which doesn't bode well for future TV-watching. There are over ten thousand writers on the picket lines, but they only represent part of the story. Many other workers in the industry remain without pay as the writers hold their signs, which puts a real damper on any sort of holiday cheer for these laborers. More than fifty shows have already been completely shut down by the strike, and there's no end in sight.
FOX has already suffered programming gaps which pushed new reality shows to the forefront; if the strike continues to drag the entire 2008 season could be in jeopardy.
Read More
| LA Times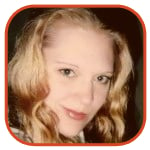 Posted by K.C. Morgan Categories: Daytime, Talk Shows, Syndication, Oprah Winfrey Show, Gossip, News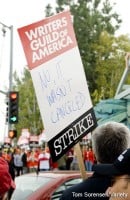 The writers' strike is still raging on, but several notable daytime TV hosts don't seem to care. At least, they are walking through the picket lines to continue with their work. The writers' guild has publicly rebuked Ellen DeGeneres for these actions, though she is not the only host to walk past the strikers. Oprah Winfrey and Rachael Ray are also keeping their shows going, so The Ellen DeGeneres Show still has some ratings competition.
Ellen has canceled some New York shows, but her studio in LA remains open. DeGeneres says she's remaining open to support her staff, as a mind-boggling 135 individuals depend upon her show's production to keep their own paychecks coming. Her actions, however, and the actions of other daytime hosts, are not endearing to striking writers.
Read More
| AOL News


Posted by David Onda Categories: Action, Comedy, Drama, Prime Time, ABC, CBS, FOX, NBC, The CW, Heroes, House, Lost, The Office, Editorial, News, Rumors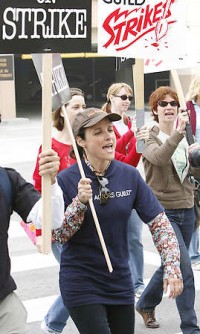 With the Writers Guild strike in full effect, it won't be long until new episodes (i.e. completed scripts) of network shows run out. Entertainment Weekly reports that many popular series are on schedule to enter into reruns within the next several weeks (some sooner or later than others). The following is EW's list of 10 popular shows and how many new episodes are left (including this week) until the well runs dry.
ABC:
Brothers & Sisters: 6 episodes
Dirty Sexy Money: 6 episodes
Lost: 8 episodes
NBC:
Chuck: 6 episodes
Heroes: 4 episodes
The Office: 2-3 half-hour episodes
See how many new episodes of popular FOX, CBS and CW shows are left after the jump.
Click to continue reading Writers On Strike, Episodes Running Out
Read More
| Entertainment Weekly


Posted by Wendy Michaels Categories: Comedy, Late Night, Prime Time, Talk Shows, NBC, Scrubs, Rumors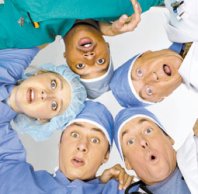 Yep, the Writers Guild of America strike is underway and that means plenty of casualties like late-night talk shows and Saturday Night Live. Most shows have filmed episodes weeks in advance, so we should continue to see new episodes into January, but I suddenly panicked when I thought about Scrubs, which got a late start to the season. Scrubs has seen its fair share of misses and it's a wonder the series has even survived seven years, given the constant switcheroo on the schedule. In fact, it's faced near cancellation more than once. So, with a strike for who-knows-how-long, what is the fate of the comedy, now in its final season? The prognosis isn't great—the last six eps of the series could be hanging in the balance. Bill Lawrence, the creator and exec producer said, "On a personal level, yeah, it would be nice to finish work on Scrubs the way I wanted to. That it looks like it's not happening is certainly disappointing, I can't lie. But it's also not the end of the world." He's got his heart in the right place—with the writers: "What I care about more than anything right now is getting this thing settled so it's either a short strike or no strike." Right now there are two scripts written, so Scrubs will make it to episode 12… but the strike could have fans in misery over the final six episodes.
Read More
| Yahoo! News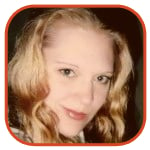 Posted by K.C. Morgan Categories: Daytime, Late Night, News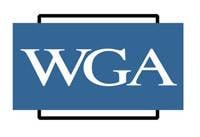 It's official – the Writers Guild has gone on strike after negotiations with the Alliance of Producers failed. Picketers will make their stance in New York City and Los Angeles until a deal can be reached. Writers are demanding more revenue from DVD sales, but the producers refuse to give in. Late night talk shows will be the first to stop airing new episodes, as these programs remain very current in news and events. Daytime TV, which tapes about a week's worth of shows in advance, will be the next casualty of the strike. Most studios have dozens of scripts stockpiled for favorite TV series and new movies, enough to last until early next year. The strike may set a precedent for the Screen Actors Guild, as contracts are scheduled to run out next June.
Read More
| Yahoo News

© Gear Live Media, LLC. 2007 – User-posted content, unless source is quoted, is licensed under a Creative Commons Public Domain License. Gear Live graphics, logos, designs, page headers, button icons, videos, articles, blogs, forums, scripts and other service names are the trademarks of Gear Live Inc.