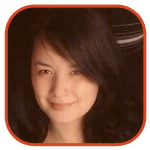 Posted by Veronica Santiago Categories: Animation, Comedy, Drama, Kids, ABC, BBC, Cable, CBS, NBC, DVD
Here are some of the TV on DVD options available this Tuesday.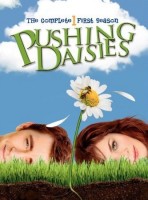 The Adventures of Ozzie & Harriet: Christmas with the Nelsons
Chuck (Season 11)
Criminal Minds (Season 3)
Dirty Sexy Money (Season 1)
Duckman (Seasons 1 & 2)
Meerkat Manor: Best of (Season 3)
Private Practice (Season 1)
Pushing Daisies (Season 1)
Shin Chan (Season 1, Part 2)
The Smothers Brothers Comedy Hour (Season 3)
Torchwood (Season 2)

Click to continue reading TV on DVD: September 16, 2008

Read More | Amazon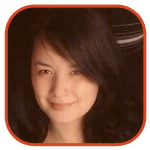 Posted by Veronica Santiago Categories: Comedy, Prime Time, CBS, Gossip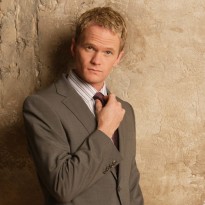 While I'm sure he's appreciative of the attention she helped bring to the show, How I Met Your Mother's Neil Patrick Harris would rather a certain pop star stayed at home.
Britney Spears' cameo last month helped the CBS comedy earn its best performance in the demos ever. So why wouldn't he want her to come back? Harris would (smartly) prefer to see Mother succeed on its own merits. In an interview with the AP, the actor admitted that his opinions are not shared by everyone in his crew. "I'm in the minority that our show does not need stunt casting in order to succeed."
The singer's highly-publicized appearance was not the first time the series had had a celebrity visit. Other guests have included Heidi Klum, Enrique Iglesias, Vanessa Minnillo and Mandy Moore. If the stunt casting continues at this pace, the comedy could end up looking like a former NBC hit.
Click to continue reading Neil Patrick Harris Against Second Britney Appearance
Read More
| Associated Press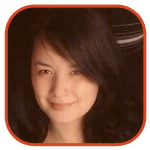 Posted by Veronica Santiago Categories: Action, Comedy, Drama, Late Night, Prime Time, Reality, Sci-Fi/Horror, BBC, Cable, CBS, HBO, NBC, TNT-HD, WB, 24, Saturday Night Live, DVD
In need of a few gift ideas? Here are some of the TV on DVD options you can find on the shelves this Tuesday.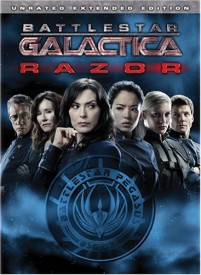 24 (Season 6)
7th Heaven (Season 5)
Battlestar Galactica: 'Razor'
Crank Yankers, The Best Of
Diagnosis Murder (Season 3)
Dinner for Five: 'Best of Directors'
Dinner for Five: 'On the Road'
The Grafters (Season 2)
House of Payne (Volume 1)
Instant Star (Season 2)
Law and Order: SVU (Season 4)
Saturday Night Live (Season 2)
Touched by an Angel (Season 4, Volume 2)
Will & Grace (Season 7)
The Wire (Season 4)

Posted by Wendy Michaels Categories: Daytime, Talk Shows, Syndication, Cancellations, Ratings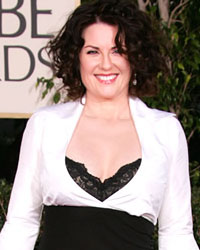 I feel really bad about this cancellation. I loved Megan Mullally on Will & Grace, and when I heard she would have her own show, I thought it would be a really good fit. Unfortunately, I don't have a lot of spare time to watch daytime talk shows, but what little I saw of The Megan Mullally Show, I wasn't thrilled. Some of it was interesting, but I think Mullally's interviewing could have had a little more zip.
I guess I'm not the only one who was expecting more—after less than five months, the syndicated show has been canceled. The show wasn't even given the green light to finish out the season, so you know things must have been bad. Production was halted immediately, and the remaining episodes will be shown through January. "I am extremely proud of the show we created and am thankful for the passion and tireless efforts of (executive producer) Corin Nelson and the entire staff," Mullally said in a statement Wednesday. Not to fear, I'm sure we'll be seeing more of Mullally in some format (stage, TV, movies) in the future.
Read More
| Yahoo! News


Posted by Wendy Michaels Categories: Daytime, Talk Shows, Syndication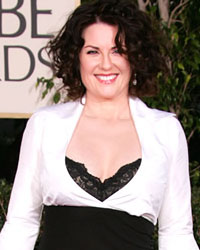 Brace yourself for the next daytime talk entry—The Megan Mullally Show—and let the cards fall where they may. I don't mean to sound cynical. I really like Mullally and I think her turn as a fill-in for David Letterman (in 2003) proves she can do the job. If you've ever seen her being interviewed, she's very entertaining too—daytime talk shows come and go however, and I hope she won't be the latest casualty.
Hopefully Mullally can overcome expectations that she'll be like her character Karen Walker from Will & Grace. Her show begins on Monday, including interviews (of course), comedy sketches and studio audience interaction. Mullally hopes to bring a little edge to her show, saying, "I don't have to start as Little Mary Sunshine. What people really want in this talk show is (for) me to be naughty and edgy. We're doing it." Be on the lookout for guests such as Will Ferrell, Felicity Huffman, Carol Burnett, and Julia Louis-Dreyfus—with that roster, she'll be off to a great start! Her Will & Grace co-stars (Debra Messing, Eric McCormack and Sean Hayes) will also be gracing her show at some point. Best of luck Megan!
Read More
| USA Today


Posted by Wendy Michaels Categories: Comedy, Prime Time, NBC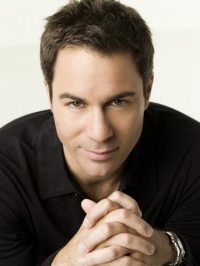 OK, so Eric McCormack has declared that he's done with sitcoms. And how long should we expect that to last? He's come off the wildly successful Will & Grace, but I don't think he should be calling it quits on sitcoms all-together. If he really feels that way, perhaps it's better to keep it to himself rather than prematurely announcing it to the world. True, McCormack has seen much success on the stage, and it's likely he'll go that route for awhile, but I wouldn't discount the fact that he could return to a small screen comedy yet again. McCormack broke the news at the Edinburgh International Television Festival, saying he would likely return to the small screen, but "probably not in a sitcom, because I don't think I can follow Will & Grace as an experience for me." He went on to say that "the experience day-to-day was about as perfect as you can get." Perhaps this is just an attempt to thwart any Seinfeld curses—steering clear of the sitcom genre for a brief time. We'll see, Mr. McCormack.
Read More
| Yahoo! News


Posted by Wendy Michaels Categories: Comedy, Drama, ABC, CBS, FOX, NBC, PBS, Desperate Housewives, ER, Grey's Anatomy, The CW, The Office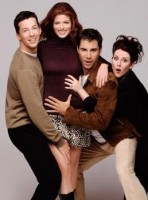 OK, so here's a curious study—finding that the number of homosexual characters on television has decreased for the 2006-2007 season. Only nine homosexual characters will be on network-TV series, down from 10 last year. This information was released from the Gay & Lesbian Alliance Against Defamation. Interesting, I suppose, since the study looked at 679 series lead or supporting characters in the new season, and only about 1.3 percent are gay, lesbian or bisexual. GLAAD looked at the 95 new prime-time comedies and dramas from six major networks. While shows like Ellen and Will & Grace paved the way for more diverse roles, the numbers are still relatively low when looking at the total number of characters that the study analyzed. The characters were identified on the following shows: Help Me Help You (ABC), The Class (CBS), Brothers & Sisters (ABC), Fashion House" (MyNetworkTV), and Hidden Palms on the CW network. Returning shows include Desperate Housewives (ABC), The Office (NBC), and ER (NBC). Recurring gay, lesbian or bisexual characters are also in the series Ugly Betty, Big Day, The Simpsons, The War at Home and Grey's Anatomy. GLAAD president Neil Giuliano commented on the study, saying, "It's clear that the broadcast networks have a long way to go before they accurately reflect the diversity of their audience and our society."
Read More
| CBS News

© Gear Live Media, LLC. 2007 – User-posted content, unless source is quoted, is licensed under a Creative Commons Public Domain License. Gear Live graphics, logos, designs, page headers, button icons, videos, articles, blogs, forums, scripts and other service names are the trademarks of Gear Live Inc.