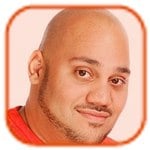 Posted by Andru Edwards Categories: Music, Prime Time, Reality, ABC, Dancing With The Stars, Gossip, Rumors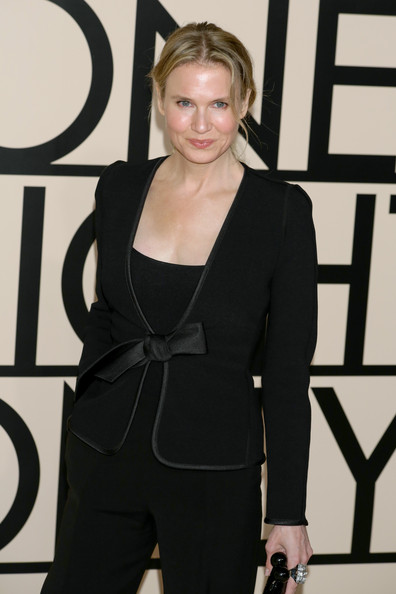 Renee Zellweger is being lined-up to appear on Dancing with the Stars.
Bosses for the reality show are keen to pull out all of the stops for the next season by choosing celebrity contestants who have all won Oscars, and they believe securing Renee - who took home the Best Supporting Actress Academy Award for her role in Cold Mountain in 2003 - will encourage other stars to sign up.
"Renee is being seen as the lynchpin contestant that would seal the deal for the theme season. The producers are fixated on Renee, in part because she hasn't done much dancing at all since Chicago more than 10 years ago and there's this real mystery about her and what she's up to. They keep raising the amount of money they are willing to give her in the hope that she'll say yes, and the theory is that if they can get her to sign on, then it would attract some other really prominent Oscar winning stars - who wouldn't normally do reality TV - to fall in step," a source said.
Ratings for the ABC program have decreased in recent seasons after producers only wanted celebrities with little dancing experience to take part, but they believe a talent like Renee's could boost viewings. "Now that the rule that stars had to be total dance novices has been broken, it opens the door wide for someone like Renee, who hoofed it in Chicago, to strut her stuff. The DWTS masterminds think the idea of having a theme of Oscar winners would be a sure ratings-grabber," the source explained.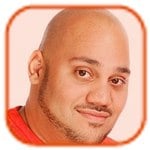 Posted by Andru Edwards Categories: Drama, Prime Time, BBC, Gossip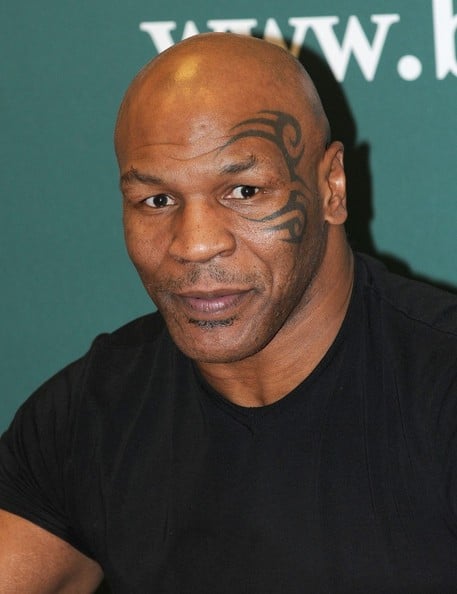 Mike Tyson wants a role on Downton Abbey.
The boxing legend wants to take on more acting roles since his retirement from the sport, and would love Julian Fellowes to write him a part in the British period drama set in the early 20th century. When asked whether he wanted to act more, Mike said, "I would. I'm coming to the West End soon for my one-man show, so maybe when I fly to the UK they'll give me a part on Downtown Abbey [sic]. I like that show. I'm sure they could give me a part."
The former world heavyweight champion found it tough reminiscing about the past for his new memoir, Undisputed Truth, and claims his childhood was harder to bear than the "good days" he spent in jail in the 90s in the intimate company of his female counselor. "There were some horrific things [in my childhood] that I did not enjoy. Jail was a lot easier ... I had a female counselor and we'd do it for a long time. I had some good days in there," Mike quipped.
Click to continue reading Mike Tyson Wants to Be on 'Downton Abbey'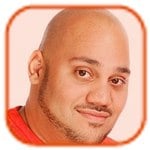 Posted by Andru Edwards Categories: Drama, Prime Time, Reality, Cable, Features, Gossip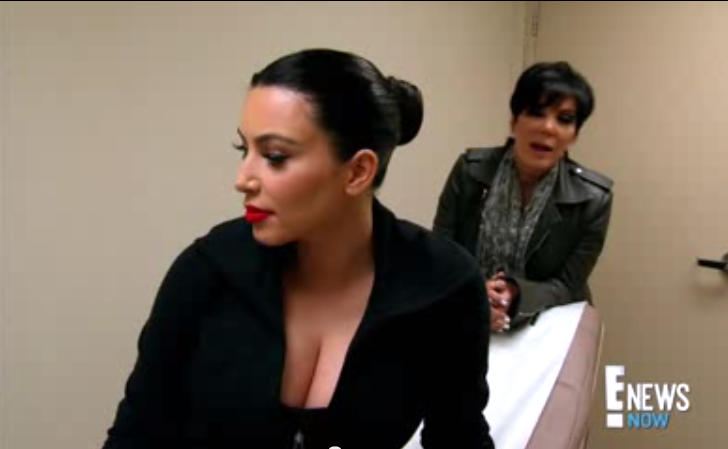 Kanye West doesn't like how Keeping Up With the Kardashians is filmed.
The 36-year-old rapper, who is engaged to the reality show's star, Kim Kardashian, admits he refuses to appear on the E! series because he doesn't think the production is up to his "meticulous" standards. "I don't do her show just because I don't like the way the producer shoots some of the shots. I'm very particular to that. I'm meticulous right. And I like to get a different DP [Director of Photography] or whatever," The "Bound 2" hitmaker told New York's 92.3 NOW radio station.
Click to continue reading Kanye West Doesn't Like How 'KUWTK' Is Shot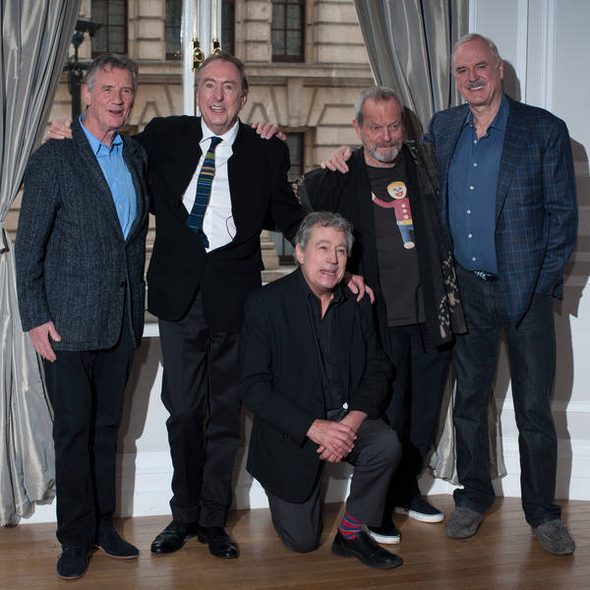 The Monty Python gang want to work with South Park.
Terry Jones is reuniting with his old comedy collaborators John Cleese, Terry Gilliam, Michael Palin and Eric Idle for the Monty Python Live (Mostly) show, and he claims the controversial American animation is the modern-day equivalent of their iconic British sketch show, Monty Python's Flying Circus.
"It's so successful and brilliant. It makes me laugh. We'd like to do something with them but I don't know yet because it's early days for the Python reunion. Besides, I'm just getting used to being in my 70s," the 71-year-old star told The Sun newspaper.
Terry credits South Park creators Matt Stone and Trey Parker - who have admitted the show's style of animation is inspired by the paper cut-out cartoons made by Terry Gilliam for Monty Python's Flying Circus and have cited the group's work as a major inspiration - for making the Pythons' reunion happen in the first place: "They sparked it off when they said they'd like to do a show with us - they were big followers of Monty Python. That sowed the seed of the Python reunion," he explained.
Click to continue reading Monty Python Eye 'South Park' Collaboration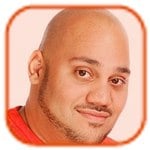 Posted by Andru Edwards Categories: Drama, Prime Time, Sci-Fi/Horror, Talk Shows, BBC, Gossip, Rumors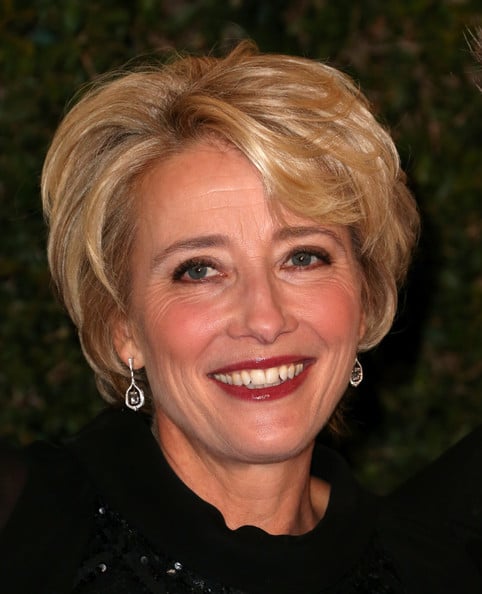 Emma Thompson would have "loved" to have become the first female time lord in Doctor Who.
The Oscar-winning actress denied speculation that she was offered the role given to The Thick of It actor Peter Capaldi, but said she would have jumped at the chance to join the BBC series.
"I would have said 'yes,' I'd have loved to have played Doctor Who. Maybe women need their own kind of new time traveling person?" she said, appearing alongside former Doctors Matt Smith and David Tennant on The Graham Norton Show.
On the upcoming 50th anniversary episode "The Day of the Doctor," the tenth Doctor David and eleventh Matt remain tight-lipped about the show's plot and only revealed Peter will "join at Christmas."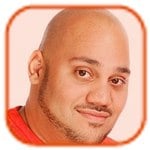 Posted by Andru Edwards Categories: Music, Prime Time, Reality, Cable, Gossip, Rumors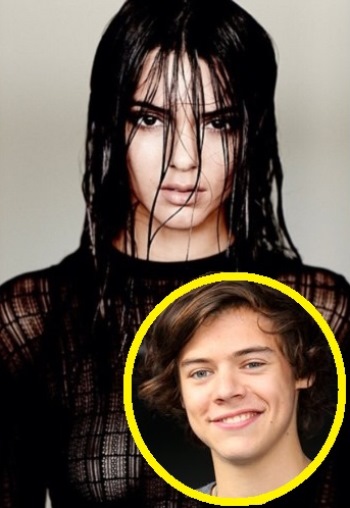 Harry Styles has been banned from appearing on Keeping up with the Kardashians.
The One Direction hunk reportedly struck up a romance with Kendall Jenner earlier this week, but there won't be any reference to the new couple on the reality TV show as Harry's management have forbidden E! network from mentioning him in future episodes.
"Whatever happens, if the relationship develops or not, E! have been told that Harry is not to be mentioned on the program," a source told The Sun.
The singer - who split with Taylor Swift in January before being linked to model Cara Delevingne - took Kendall, the half-sister of Kim Kardashian, to Craig's restaurant in West Hollywood on Wednesday night, before driving her home in his swanky Range Rover.
However, the pair are keen to keep their blossoming romance under wraps as they don't want to go the same way as Kim Kardashian and Kris Humphries, who split two months after filming their wedding for the popular series. "Harry wants to keep things as private as possible and isn't going to become part of the reality series like others in the past who have been linked to the Kardashian-Jenner clan," the source added.
Click to continue reading Harry Styles Banned from 'Keeping up with the Kardashians'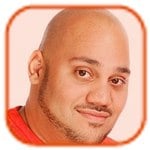 Posted by Andru Edwards Categories: Drama, Music, Prime Time, FOX, Gossip, Internet, Rumors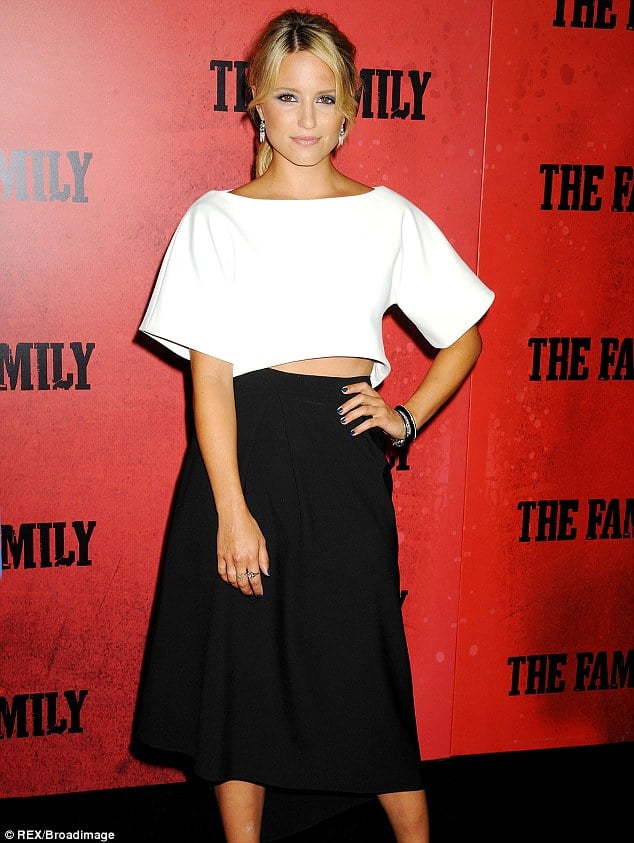 Dianna Agron is finding it "hard" to be away from the Glee cast.
The 27-year-old actress is upset at claims there was a rift between herself and the other stars of the show after she failed to appear in last month's special Cory Monteith tribute episode, and admits it has made dealing with the death of her co-star even more difficult.
Dianna - who played Quinn Fabray on the show - told Ireland's Independent newspaper, "Bad news spreads faster than anything good. And I think it's just such a shame, especially involving someone that we love so much, that the good old internet has taken everything that they want to say about it and spread it like wildfire. So I've nothing but love for that show and everybody involved in it and it was such a huge part of my life, so I think it's equally hard when I'm not there every day anymore, I don't see all of them every day anymore to have things like this fly around. It's more heartbreaking than it would be if I was there with everybody. It makes me feel even farther away from our show."
Click to continue reading Dianna Agron: Being Away from 'Glee' Is Hard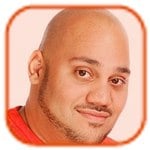 Posted by Andru Edwards Categories: Late Night, Talk Shows, Cable, NBC, Cancellations, Gossip, News, Rumors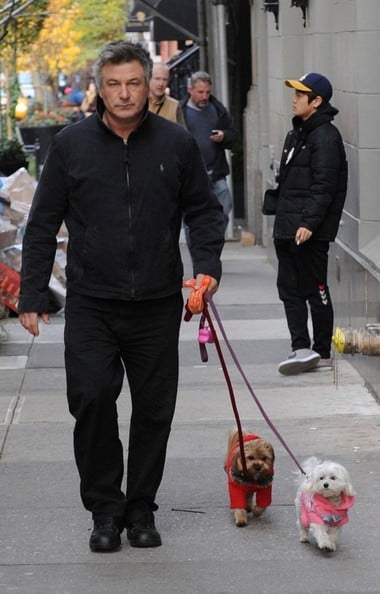 Alec Baldwin's talk show has been pulled off air for two weeks.
The late night American program Up Late has been removed from the Friday night slot by MSNBC after claims the former 30 Rock actor made a homophobic slur against a photographer.
"I did not intend to hurt or offend anyone with my choice of words, but clearly I have - and for that I am deeply sorry. Words are important. I understand that, and will choose mine with great care going forward. What I said and did this week, as I was trying to protect my family, was offensive and unacceptable. Behavior like this undermines hard-fought rights that I vigorously support," the 55 year-old star said in a statement.
The star reportedly called the paparazzi photographer a ''f**'' hours after winning a court case against his stalker, but he said he didn't use the homophobic word and instead called the man a "fat head." In a blog post on Huffington Post, the actor said the future of his talk show was unclear. "Whether the show comes back at all is an issue right now," he wrote.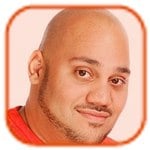 Posted by Andru Edwards Categories: Music, Prime Time, Reality, FOX, Gossip, Rumors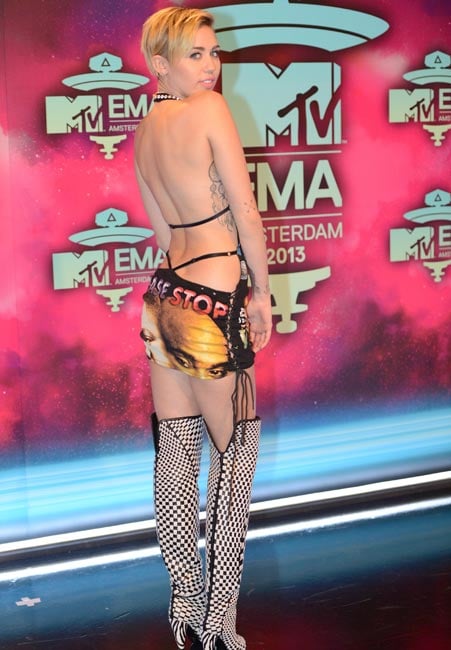 Miley Cyrus is making X Factor bosses nervous ahead of her performance on the show tomorrow.
The "Wrecking Ball" singer has reportedly been told to tone down her act for the family-friendly show after her controversial twerking at the MTV Video Music Awards with hitmaker Robin Thicke. "Miley seems to be on a mission to be as controversial as possible so everyone's a bit nervous. She's been told to tone it down for The X Factor. That said, we're not stupid," a source said.
Although big bosses don't want the performance to result in complaints, head judge Gary thinks 20-year-old should include her controversial rump-shaking move "It's music - she's a young girl. If that's the way she wants to express herself, fair enough. It's a tricky one because I remember Madonna when she brought her Sex book out and everyone was going crazy. That seemed more shocking. But, you know, there's an off button. I always say, if you don't want to watch it, turn it off," he said earlier in the week. "These singers are young, sexy girls - of course they are going to express themselves like that. But I don't let my kids watch it. I probably wouldn't let them watch anything like that, it's too sexual for them," he added.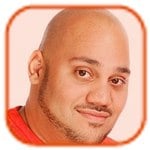 Posted by Andru Edwards Categories: Comedy, Prime Time, CBS, Gossip, Internet, News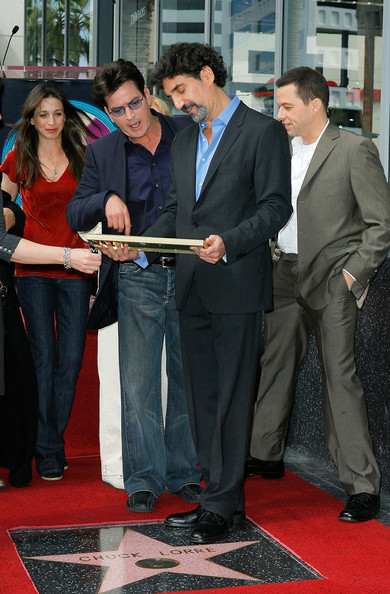 Charlie Sheen wants to make amends with Two And A Half Men co-creator Chuck Lorre.
The 48-year-old star has offered an olive branch to his former friend - whom he fell out with after he was famously fired him from the program in 2011 - and promised to reach out to him in person following an appeal on Twitter: "Hey Chuck. I have an idea that u need to hear [sic] after I make amends to you and yours. Which I will do in person. xox C [sic]."
The post included an image of the a People's Choice Award the American series won in 2007 for favorite TV Comedy, where Charlie played Charlie Harper.
The decision to sack the Anger Management star was made following comments broadcast during a radio interview, in which he referenced Chuck's real name Charles Levine, calling him "Chaim Levine," adding that he was a "stupid little man." Charlie also slammed a number of Warner Bros. executives before the show's network, CBS, suspended the final four episodes of the season and fired him. He then filed a $100 million lawsuit against Chuck however the pair later settled out of court.
© Gear Live Media, LLC. 2007 – User-posted content, unless source is quoted, is licensed under a Creative Commons Public Domain License. Gear Live graphics, logos, designs, page headers, button icons, videos, articles, blogs, forums, scripts and other service names are the trademarks of Gear Live Inc.