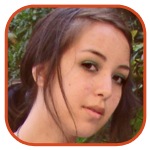 Posted by Robin Paulson Categories: Drama, Prime Time, Reality, Cable, Gossip, News, Rumors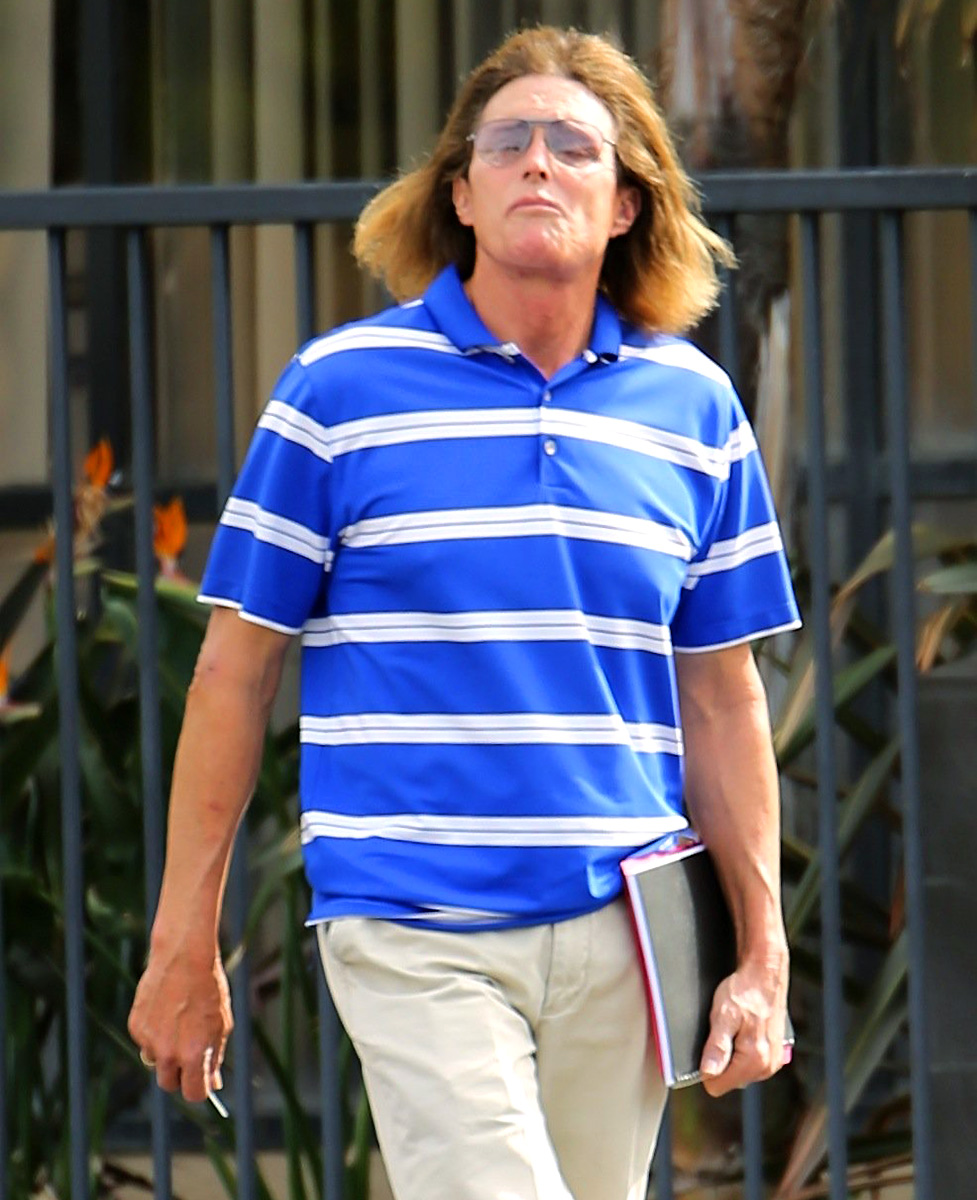 He might be changing his looks and separated from Kris, but Bruce Jenner isn't saying goodbye to starring on reality TV (not yet, anyway).
Reports that he might be doing otherwise have surfaced today, prompting the former Olympian to release a statement confirming his continued participation of his family's reality show: "The reports of me quitting Keeping Up With The Kardashians are completely fabricated. I'm currently shooting season nine and look forward to season ten and any future seasons. I love working with my family."
Rumors of his departure were rooted in gossip that Bruce wanted to get out of the spotlight.
His estranged wife Kris was the first to object to the news: "This story is completely made up. We are filming daily with the entire family including Bruce and look forward to filming season 10 in January!"
Read More
| E! News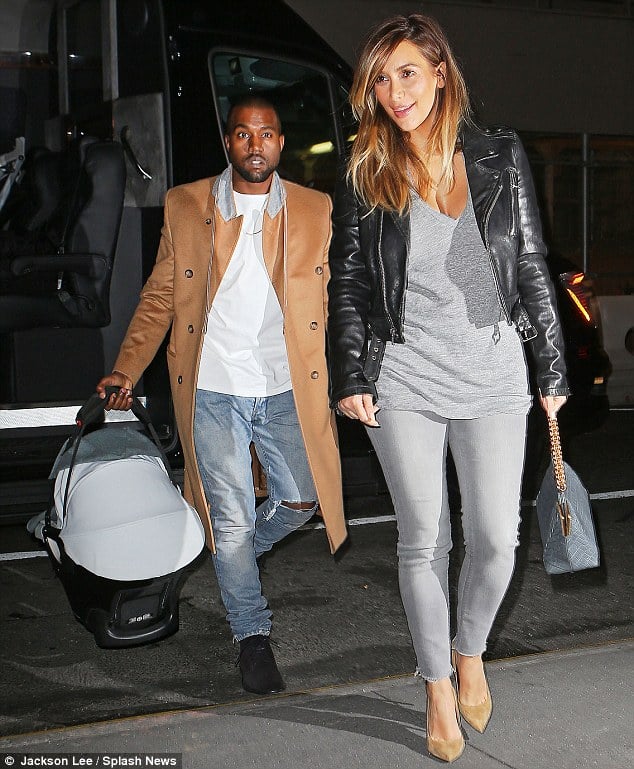 Kim Kardashian wants North West to star on Keeping Up with the Kardashians.
The 33-year-old beauty was catapulted to the spotlight alongside her famous family on the reality show and it is said she wants her seven-month-old daughter - her child with fiance Kanye West - to join the series.
"[Ryan Seacrest] personally reached out to Kim and asked her to consider allowing North on the show, even in just a limited amount. Kim really wants to put North on the show. Viewers and fans of the show want to see Kim interact with her daughter, and how she is as a mother," a source said.
However, rapper Kanye isn't keen on the idea and reportedly "shuts down" the topic of conversation whenever it's brought up. "Kim has always been an open book with her fans, but once Kanye came on the scene, that all changed. Kanye shuts Kim down whenever she brings it up. [He] doesn't want his daughter ever to appear on Keeping Up with the Kardashians. He thinks reality television is tacky, and doesn't want North on display. He will be very happy when Kim is done with the show," the source added.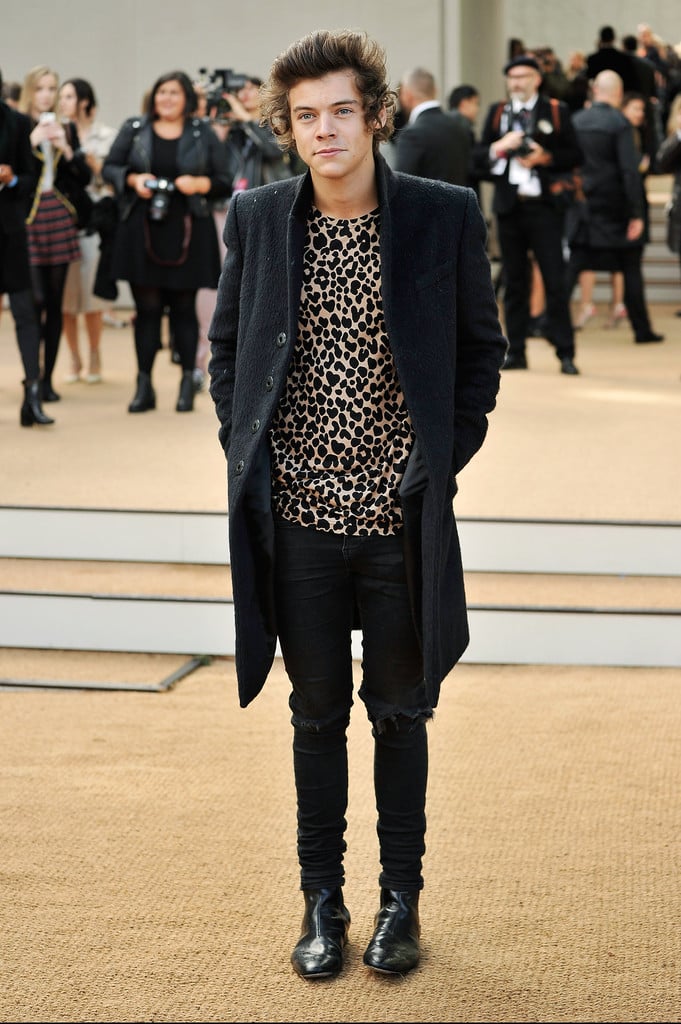 Harry Styles is considering appearing on Keeping Up with the Kardashians because of Kanye West.
The One Direction hunk had told girlfriend Kendall Jenner he had no interest in taking part in her family reality show but after her persuasive mother and manager Kris Jenner intervened and pointed out that her other daughter Kim Kardashian's famous fiance had been on the program, he is now reconsidering his stance.
"Kris has always seen her children's relationships as business opportunities, so she wanted him on the show. She insisted Kendall talk to him about it and has made great inroads, explaining what a great opportunity it could be for him. Kris pointed out how Kanye was reluctant to do it, which has certainly influenced Harry. He has a lot of respect for Kanye. Harry is now considering making a small appearance, perhaps just in one episode or even a trailer. After all, his band was created for The X Factor," a source said.
Click to continue reading Harry Styles for Kardashians Reality Show?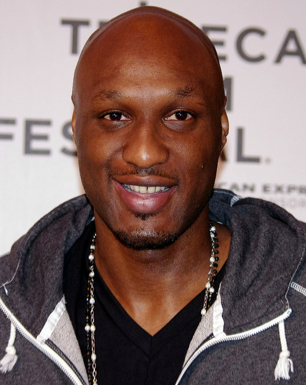 Lamar Odom is worried his alleged drug use and infidelities will be addressed on the new series of Keeping Up with the Kardashians.
The basketball player was left heartbroken after his wife Khloe Kardashian filed for divorce last month, and he's now concerned he will be portrayed in a negative light on her reality TV show as the break-down of their marriage will feature heavily on the program.
"The last thing Lamar needs in his life is to be portrayed as a schmuck. Khloe has assured him that it won't be bad, but how can it not be? The end of the marriage is going to be Khloe's main storyline next season and Lamar is afraid that his drug use and cheating will be addressed on the show. At the same time, he is trying to make a career comeback and he thinks this is going to hinder and hurt those efforts. He feels he's going to be used to get ratings for the Kardashians," a source said.
Click to continue reading Lamar Odom Worried about Kardashians Reality Show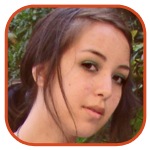 Posted by Robin Paulson Categories: Drama, Prime Time, Reality, Cable, Internet, News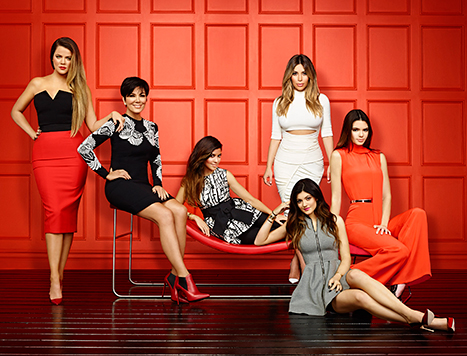 With a new year comes many things, but the Kardashian clan want to remind you that the newest season of their reality show will be airing soon, as they offer up fans a promo photo to ring in 2014.
Keeping Up with the Kardashians continues its drama with season nine (yes, nine) later this month, and all eyes are on the Kardashian women in the above advert. Although both Khloe and Kim shed a lot of weight in 2013, Kim shines the most in the photo in a white cut-out dress near-center of the ad while Khloe towers - but furthest to the left next to Kardashian matriarch Kris Jenner.
Click to continue reading PHOTO: 'Keeping Up with the Kardashians' Season 9 Promo
Read More
| Us Weekly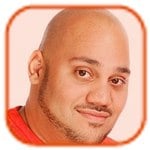 Posted by Andru Edwards Categories: Drama, Prime Time, Reality, Cable, Features, Gossip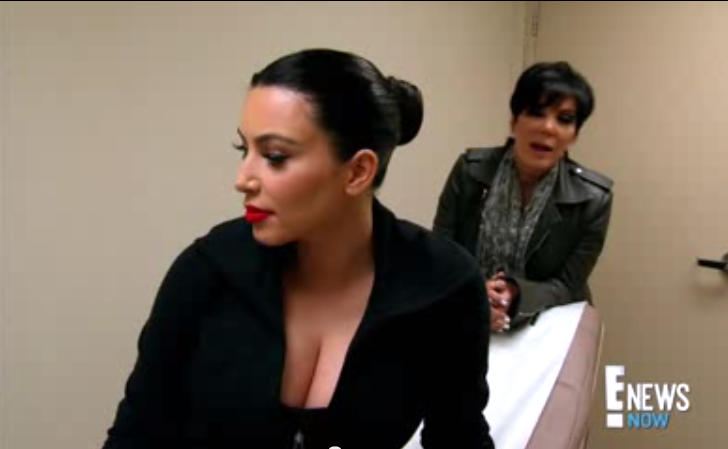 Kanye West doesn't like how Keeping Up With the Kardashians is filmed.
The 36-year-old rapper, who is engaged to the reality show's star, Kim Kardashian, admits he refuses to appear on the E! series because he doesn't think the production is up to his "meticulous" standards. "I don't do her show just because I don't like the way the producer shoots some of the shots. I'm very particular to that. I'm meticulous right. And I like to get a different DP [Director of Photography] or whatever," The "Bound 2" hitmaker told New York's 92.3 NOW radio station.
Click to continue reading Kanye West Doesn't Like How 'KUWTK' Is Shot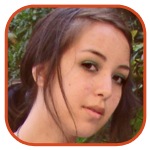 Posted by Robin Paulson Categories: Prime Time, Reality, Cable, Gossip, Internet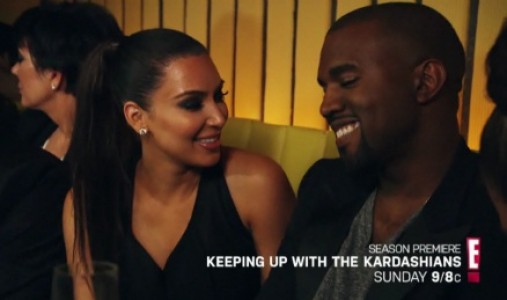 "A lot of what the Kardshians do, I don't think they get enough credit for what they do. They prep America to accept interracial relationships. I'm not talking about me, I can hope on a plane. I can date a white woman, I can date a black woman, and no matter what they say in the barber shop don't matter, because I don't get my haircut there. For the people that do, though, there's a white woman that's getting talked down to by her friends because she's dating a black guy. Now you've got a point of reference, that you can say, 'Well, actually this couple right here, that's dope.'"
- Kanye West points out the importance of the Kardashians' reality show, Keeping Up with the Kardashians.
(Make sure to check out our other notable quotes.)
Read More
| Daily Mail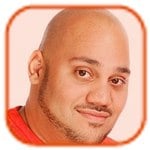 Posted by Andru Edwards Categories: Music, Prime Time, Reality, Cable, Gossip, Rumors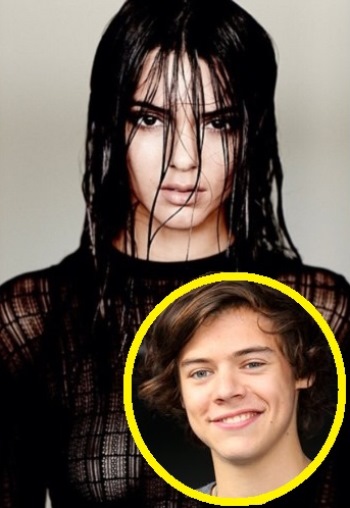 Harry Styles has been banned from appearing on Keeping up with the Kardashians.
The One Direction hunk reportedly struck up a romance with Kendall Jenner earlier this week, but there won't be any reference to the new couple on the reality TV show as Harry's management have forbidden E! network from mentioning him in future episodes.
"Whatever happens, if the relationship develops or not, E! have been told that Harry is not to be mentioned on the program," a source told The Sun.
The singer - who split with Taylor Swift in January before being linked to model Cara Delevingne - took Kendall, the half-sister of Kim Kardashian, to Craig's restaurant in West Hollywood on Wednesday night, before driving her home in his swanky Range Rover.
However, the pair are keen to keep their blossoming romance under wraps as they don't want to go the same way as Kim Kardashian and Kris Humphries, who split two months after filming their wedding for the popular series. "Harry wants to keep things as private as possible and isn't going to become part of the reality series like others in the past who have been linked to the Kardashian-Jenner clan," the source added.
Click to continue reading Harry Styles Banned from 'Keeping up with the Kardashians'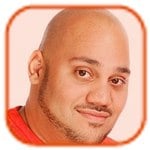 Posted by Andru Edwards Categories: Comedy, Drama, Prime Time, Reality, ABC, Cable, CBS, FOX, NBC, 30 Rock, Grey's Anatomy, Features, News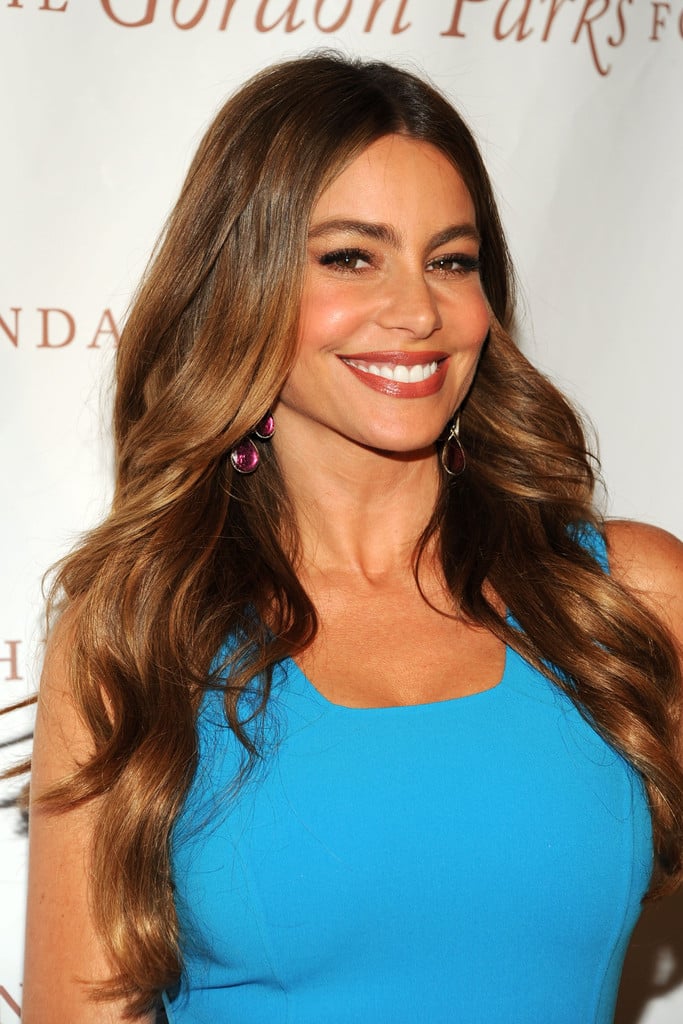 Sofia Vergara has been named the highest paid US TV actress for a second year running.
The Modern Family star reportedly earned a whopping $30 million between June 2012 and June 2013, from both her role on the hit sitcom and numerous endorsement deals, which is more than double the income of her closest rival, Law & Order: Special Victims Unit actress Mariska Hargitay. The Colombian beauty is thought to have commanded big bucks from mega-deals with companies including Diet Pepsi and Kmart due to her popularity in Latin America, a growing market in the business world. Sofia, 38, has her own clothing line with supermarket chain Kmart - for which she was paid a staggering $7 million advance - as well as deals with the soft drinks company, furniture chain Rooms to Go, cosmetics brand Covergirl, Comcast, State Farm Insurance and more.
The brunette beauty's $30 million windfall puts her comfortably ahead of Mariska, 49, who earned $11 million over the last year, according to financial magazine Forbes.
Click to continue reading Sofia Vergara Named Highest Paid US TV Actress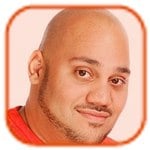 Posted by Andru Edwards Categories: Prime Time, Reality, Cable, Gossip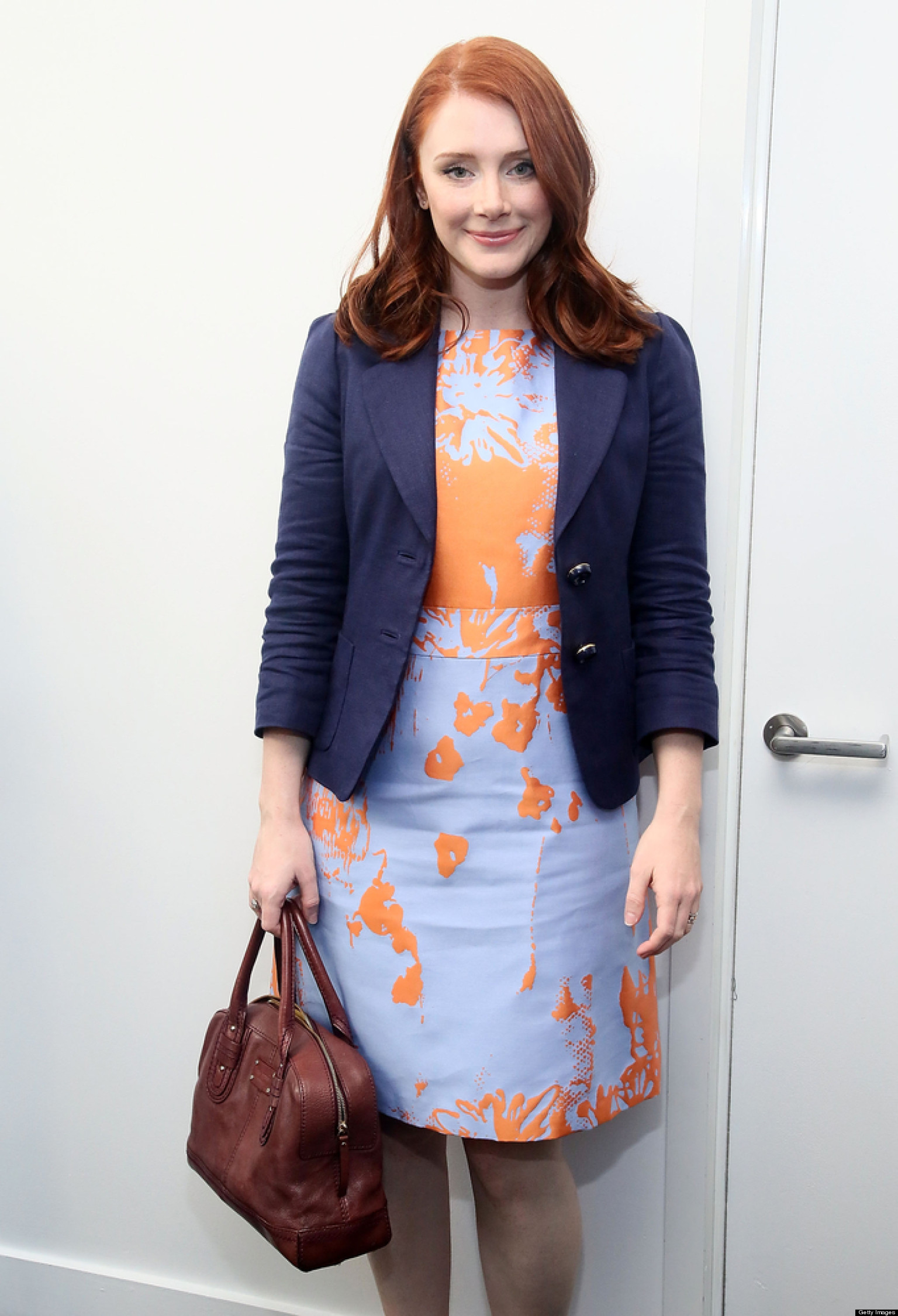 Bryce Dallas Howard is obsessed with the Kardashians.
The 32-year-old actress - who has kids Theo, six and Beatrice, 16 months with husband Seth Gabel - starting watching their reality TV show Keeping Up With The Kardashians while on bed rest during her second pregnancy in 2011 and quickly became addicted.
"[My guilty pleasure] is Keeping Up With the Kardashians. I had never watched it, and then when I was super-pregnant I was overdue and I actually had a pretty bad injury and I got put on bed rest and I couldn't move. And I asked my friends, 'What should I do?' Because I just wanted to be productive. They're like, 'Listen, you got a 5-year-old running around, on bed rest, you just need to do what you want to do most. What is that? Do you want to read magazines? Like what do you want to do?' And I was like, 'I just want to watch the Kardashians, I never watched it before! I just really want to see what this is all about.' And I have since watched every single episode. I love it ... I love it."
Click to continue reading Bryce Dallas Howard's Kardashian Obsession
© Gear Live Media, LLC. 2007 – User-posted content, unless source is quoted, is licensed under a Creative Commons Public Domain License. Gear Live graphics, logos, designs, page headers, button icons, videos, articles, blogs, forums, scripts and other service names are the trademarks of Gear Live Inc.