Latest Video: FilmCrunch 067: Hairspray, Chuck & Larry, Premonition reviewed
Veronica Santiago and Neil Estep review Hairspray, Chuck & Larry, and Premonition in this episode of FilmCrunch.
Play Video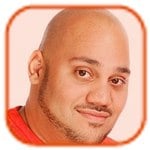 Posted by Andru Edwards Categories: Music, Prime Time, Reality, FOX, Gossip, Rumors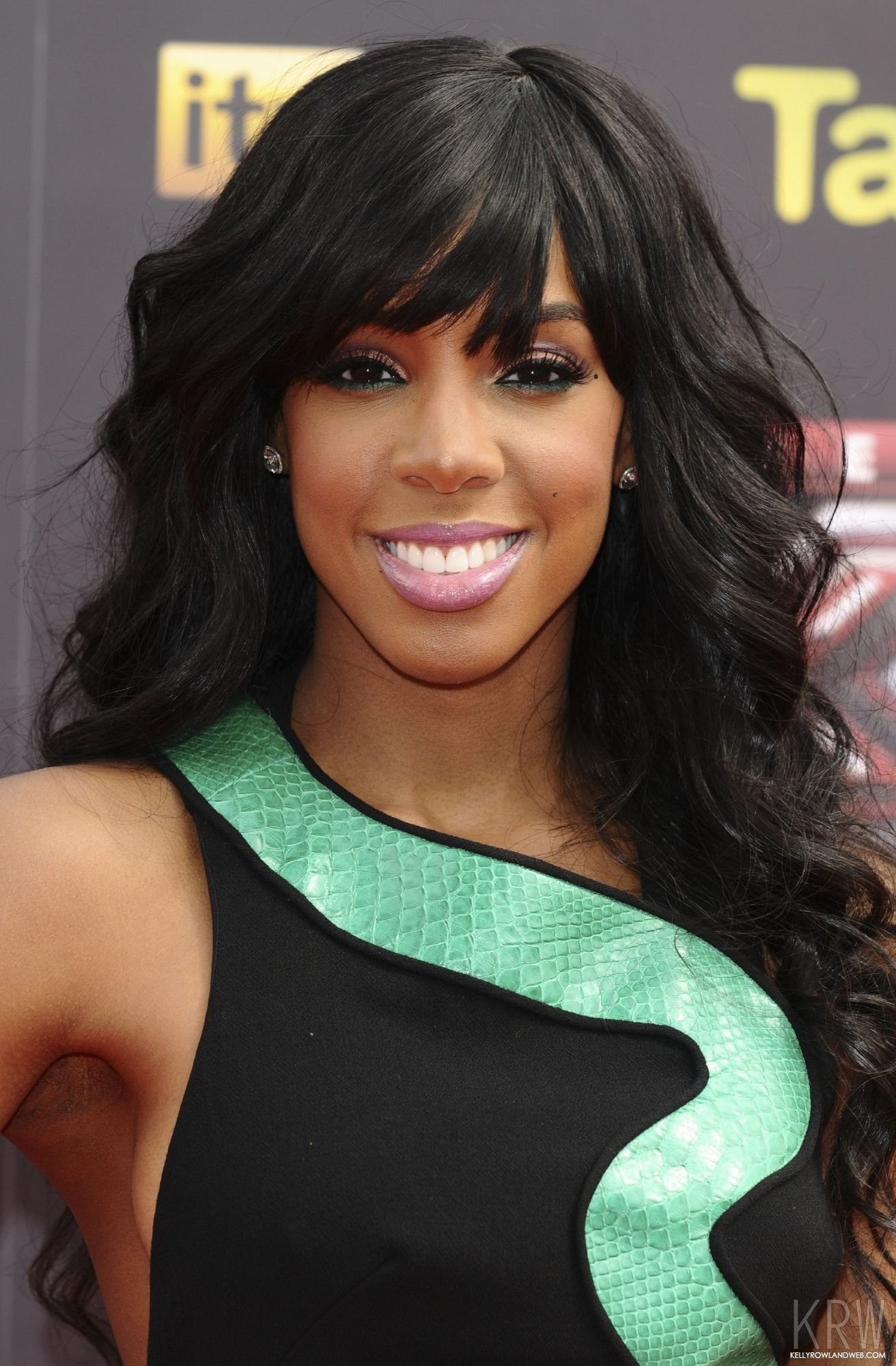 Kelly Rowland is in "final negotiations" to join The X Factor.
The Destiny's Child singer and Mexican superstar Paulina Rubio are expected to be announced as the new judges on the FOX singing competition on Monday, TMZ is reporting. After weeks of speculation, the pair are said to be signing a deal this weekend to sit alongside Simon Cowell and Demi Lovato on the judging panel for the program's third season. They would replace departing judges Britney Spears and L.A. Reid.
Kelly is no stranger to reality shows, having been a judge on The X Factor UK in 2011, while Paulina coached for The Voice Mexico. This comes after Simon announced on Twitter yesterday, "We start x factor auditions in charleston on Tuesday. The new panel will be announced Monday. This is going to be an interesting show! (sic)"
His right hand man Louis Walsh also recently revealed the music mogul was looking to shake things up with a female-heavy panel this year. "I think he's going to use three girls. Three girls and Simon. He wants to be the only male there ... It's like Charlie's Angels. I think it will be Demi Lovato, Simon Cowell, Kelly Rowland and another," Louis said.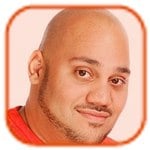 Posted by Andru Edwards Categories: Drama, Prime Time, ABC, Announcements, Features, News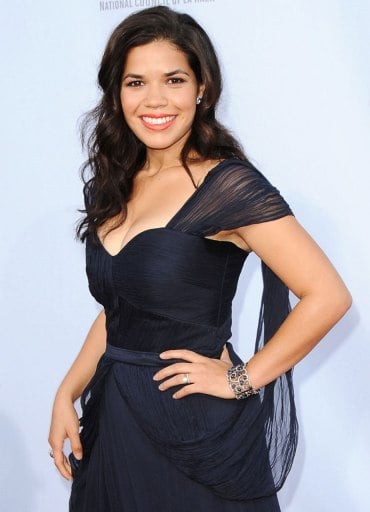 America Ferrera is planning a return to TV.
The End Of Watch actress - who shot to fame on TV show Ugly Betty - is reportedly planning to star in telenovela project Pedro & Maria, a contemporary adaptation of William Shakespeare's Romeo and Juliet.
"Pedro and Maria are two opposites cut from the same cloth caught in the trap of forbidden love. He is a second generation Dominican from the mean streets of Washington Heights. She is a Puerto Rican whose parents made millions as real estate developers. It's a clash of the haves and the have-nots, of Main St vs. Wall St, set against a volatile cultural backdrop that fiercely believes neither side should mix with the other," the series synopsis states.
Although America found fame as the titular character in Ugly Betty - earning an Emmy Award and Golden Globe Award for her performance - she has previously admitted she nearly quit acting to follow her academic dream until one of her professors gave her some helpful encouragement:
Click to continue reading America Ferrera Returning to TV?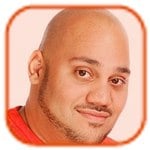 Posted by Andru Edwards Categories: Prime Time, Reality, NBC, Features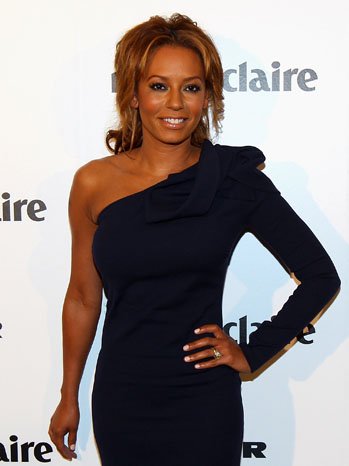 Mel B says the new America's Got Talent judging panel is a "discombobulated" but "feisty" group.
The Spice Girls singer is to judge on the new season of the hit talent competition along with supermodel Heidi Klum and says the panel - which includes radio personality Howard Stern and comedian Howie Mandel - all have unique quirks that makes for an interesting dynamic on set.
"They're really nice actually. We all get on. We're a bit of a feisty panel. We all hang out afterwards; so far so good. [Howard] is completely inappropriate and out of everybody on the panel, I get along with him the most! Howard is a bit grumpy sometimes. Heidi Klum is very sweet; we're really good friends. Howie Mandel is a germaphobe - he rides around in his private jet, and then me and Heidi get to ride around in his private jet, too, but you still can't touch his hands! So between the four of us, it's a completely discombobulated group that somehow get on."
Click to continue reading Mel B: 'America's Got Talent' Judges Are Feisty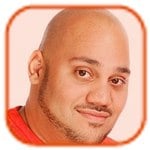 Posted by Andru Edwards Categories: Music, Prime Time, Reality, FOX, American Idol, Gossip, Rumors
Nicki Minaj is set to quit American Idol after one season. The "Moment For Life" singer has reportedly decided not to return to the reality show's judging panel because she wants to focus on her own music career.
"It's safe to say she isn't coming back to Idol. She's okay with it. She had a great time but was only going to do one season anyway," a source said.
The 30-year-old rapper joined the show alongside fellow new judges Keith Urban and Mariah Carey, and veteran judge Randy Jackson, who recently confirmed he is leaving the show. It was previously revealed that producers want to see the show return to a three-judge format next season for the first time in five years in a bid to combat the show's declining ratings.
Kevin Reilly, Fox's entertainment chairman, also revealed all of the judges, including Nicki, had been invited back. Speculation was rife as to whether Mariah and Nicki would return for a second season after a series of explosive public rows. Mariah was said to be planning to quit because of their vicious spats.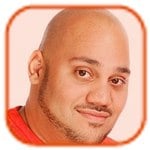 Posted by Andru Edwards Categories: Comedy, Prime Time, ABC, The Office, Features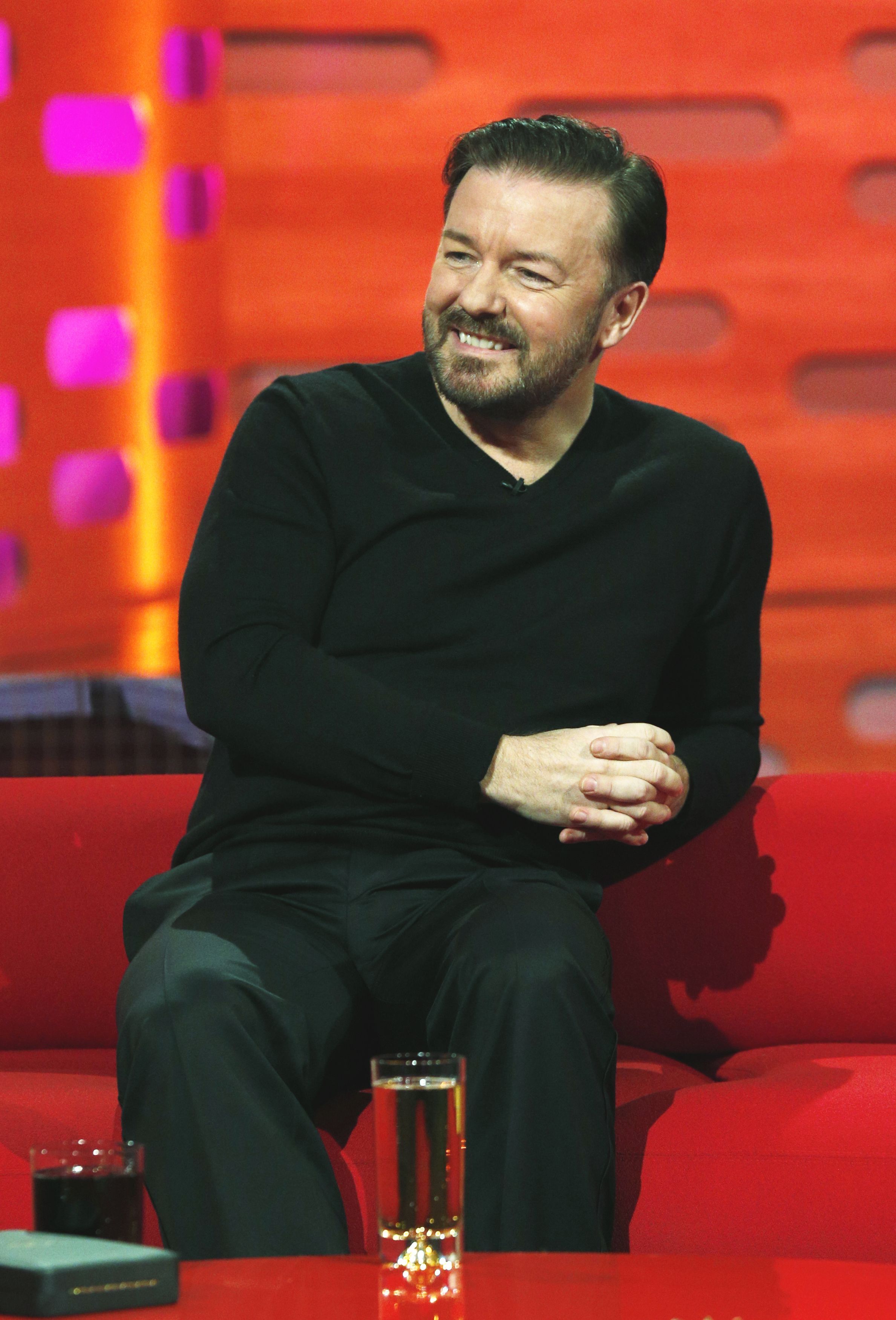 Ricky Gervais isn't emotionally attached to the American version of The Office.
The 51-year-old British comedian - who created the original BBC series - admits he has only watched the NBC version, starring Steve Carell, a few times and is only a fan because it has made him more money than any of his other TV shows. "I don't think I've seen much of it. It wasn't my baby. It was my rights, so I cashed the checks. I think it was good, but I didn't have the same emotional attachment to it. I [have made] more [money] than anything else probably I've ever done. It's the gift that keeps on giving, syndication," he told the June issue of GQ magazine.
Ricky insists he is not worried about the lukewarm response his new show Derek has received from his fans: "I don't worry about it at all. I think I'm pretty self-aware. I think I know what I'm doing. You know when you've been a prat, you know when you're being a prat, you know when something sounds pretentious. They mean they don't like Derek as much as Extras? Science as much as Animals [two of his stand-up specials]? They mean they don't like me. That's what they mean. So they're trying to justify their dislike in a critical response."
Click to continue reading Ricky Gervais Rarely Watched American Version of 'The Office'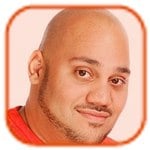 Posted by Andru Edwards Categories: Music, Prime Time, Reality, NBC, Gossip, Rumors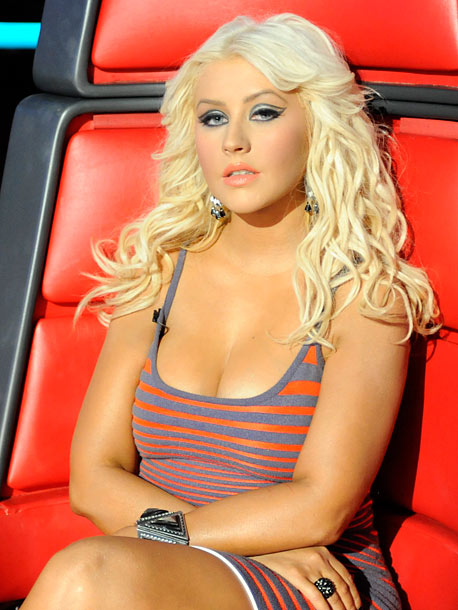 Christina Aguilera is returning to The Voice. The pop diva will reclaim her judge's chair on the next season of the singing contest, ousting current mentor Shakira.
A mole told The Wrap that former panelist Christina - who left the show in 2012 after three seasons to promote her latest album LOTUS - is expected to return this autumn after signing a deal worth a rumored $17 million.
It is as yet unclear whether Cee Lo Green, who also departed last year, will be returning alongside Christina or whether his popular replacement, Usher, will stay on.
The current line-up of NBC's singing competition, which also features Adam Levine and Blake Shelton, has proved a hit with audiences and ratings are at an all-time high. Producer Matt Burnett confirmed Shakira's departure and explained change was a natural progress when working with successful recording artists: "Everybody can't coach for life because when you have people with current recording in the game, this is not their job. Their job is their fans and making music and being live, and so we knew from the beginning that this would happen, and we've had six coaches. They all have another life and their schedules."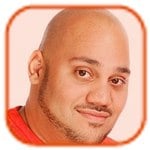 Posted by Andru Edwards Categories: Music, Prime Time, Reality, FOX, American Idol, Gossip, Rumors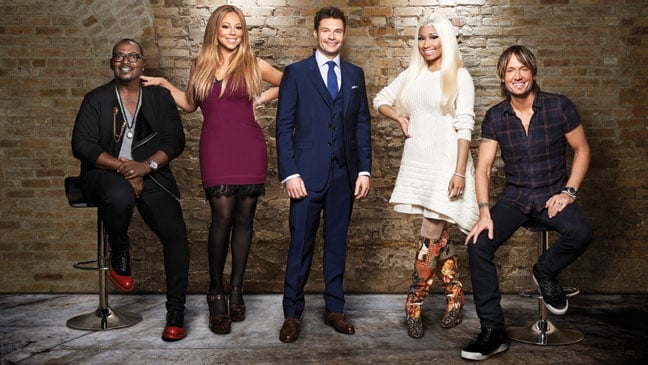 American Idol is returning to a three judge format. The singing competition's 13th season will have a diminished panel for the first time in five years in a bid to combat the Fox show's declining ratings.
Kevin Reilly, Fox's entertainment chairman, also revealed current judges Mariah Carey, Keith Urban and Nicki Minaj had been invited back, despite veteran mentor Randy Jackson deciding to leave the panel. "The format will have fresh twists for next season," the TV boss said. Kevin went on to hint the expanded middle rounds were likely to be revamped since he believes they are responsible for dwindling viewing figures.
Click to continue reading 'American Idol' to Return to Three Judge Format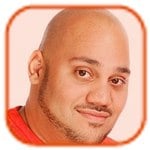 Posted by Andru Edwards Categories: Prime Time, Reality, Cable, Gossip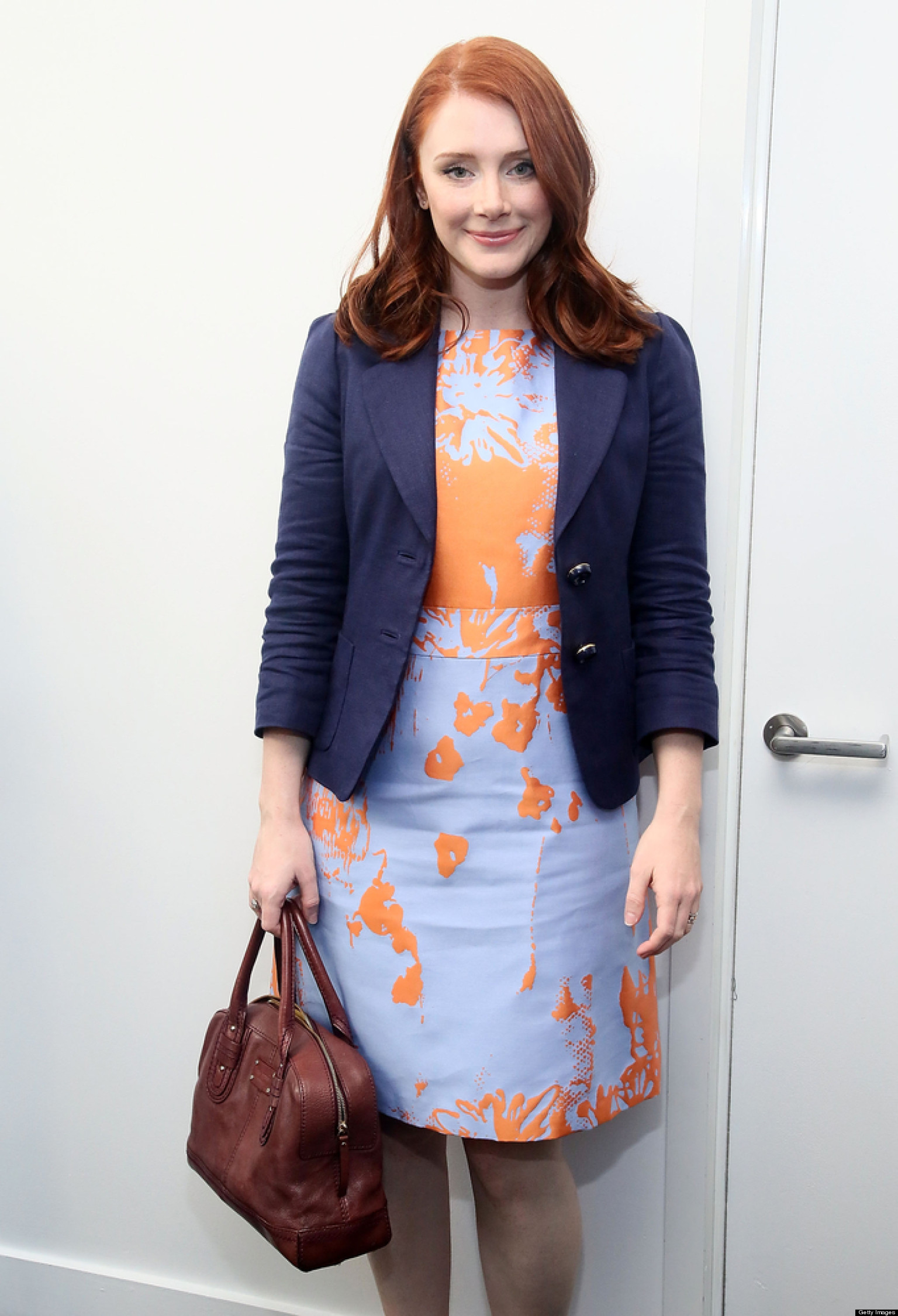 Bryce Dallas Howard is obsessed with the Kardashians.
The 32-year-old actress - who has kids Theo, six and Beatrice, 16 months with husband Seth Gabel - starting watching their reality TV show Keeping Up With The Kardashians while on bed rest during her second pregnancy in 2011 and quickly became addicted.
"[My guilty pleasure] is Keeping Up With the Kardashians. I had never watched it, and then when I was super-pregnant I was overdue and I actually had a pretty bad injury and I got put on bed rest and I couldn't move. And I asked my friends, 'What should I do?' Because I just wanted to be productive. They're like, 'Listen, you got a 5-year-old running around, on bed rest, you just need to do what you want to do most. What is that? Do you want to read magazines? Like what do you want to do?' And I was like, 'I just want to watch the Kardashians, I never watched it before! I just really want to see what this is all about.' And I have since watched every single episode. I love it ... I love it."
Click to continue reading Bryce Dallas Howard's Kardashian Obsession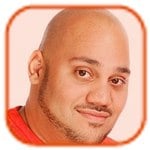 Posted by Andru Edwards Categories: Action, Prime Time, Sci-Fi/Horror, ABC, Announcements, News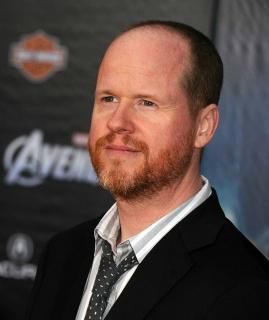 Marvel's Agents of S.H.I.E.L.D. has been picked up for a full season.
After viewing the pilot of Joss Whedon's Avengers spin-off, featuring Clark Gregg's Agent Coulson - who was believed to have died in the big screen movie - bosses at ABC chose to make a full series of the show. Ming-Na Wen and Elizabeth Henstridge will join Clark in the series, which tells the story of the peace-keeping company S.H.I.E.L.D [Stragetic Hazard Intervention Espionage Logistic Directorate] headed by Nick Fury (Samuel L. Jackson) in Marvel's films.
An official description of S.H.I.E.L.D reads, "Clark Gregg reprises his role of Agent Phil Coulson from Marvel's feature films as he assembles a small, highly select group of Agents from the worldwide law-enforcement organization known as S.H.I.E.L.D. Together they investigate the new, the strange, and the unknown across the globe, protecting the ordinary from the extraordinary. Coulson's team consists of Agent Grant Ward (Brett Dalton), highly trained in combat and espionage, Agent Melinda May (Ming-Na Wen) expert pilot and martial artist, Agent Leo Fitz (Iain De Caestecker); brilliant engineer and Agent Jemma Simmons (Elizabeth Henstridge) genius bio-chemist. Joining them on their journey into mystery is new recruit and computer hacker Skye (Chloe Bennet) (sic)."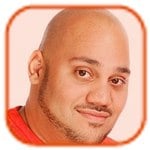 Posted by Andru Edwards Categories: Music, Prime Time, Reality, FOX, Gossip, Rumors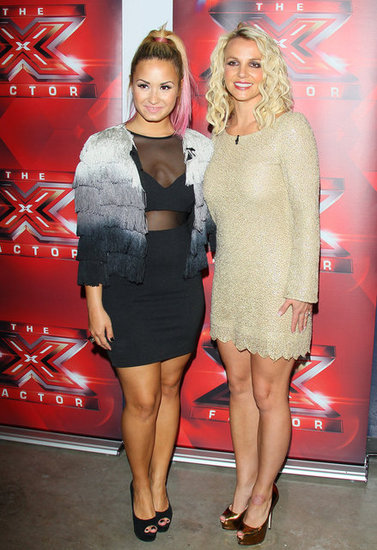 Demi Lovato wants Britney Spears to return to The X Factor. The "Toxic" singer quit as a judge after just one season on the show and Demi is devastated she won't be working with Britney again, although she has come up with a suitable replacement.
"I wish Britney would come back. My next pick is Lady Gaga though, she's so cool," she said.
Demi and Simon Cowell are the only remaining members of the panel after L.A. Reid also quit at the end of last season, and the TV mogul says top of his list for the new panel is chemistry between the judges. "Simon delivered a simple message: Forget the big names and go for chemistry. He said all these shows have become distracted by signing celebrities rather than judges who really have something to say. We have all seen that big names don't translate into big ratings. Chemistry is top of the list of demands for next season. [Only Demi will return because her chemistry with Simon was] the best thing about the panel last year," a source said.
Both Jennifer Love-Hewitt and Kelly Rowland have been rumored as possible replacements to join the panel in 2014.
© Gear Live Media, LLC. 2007 – User-posted content, unless source is quoted, is licensed under a Creative Commons Public Domain License. Gear Live graphics, logos, designs, page headers, button icons, videos, articles, blogs, forums, scripts and other service names are the trademarks of Gear Live Inc.